Thanksgiving is right around the corner.  I am getting so excited for the holidays.  I created these easy Thanksgiving Gift Tags Printable.  My So Thankful for You gift tags are perfect to add to a gift or treat for someone.  It could be for a coworker, neighbor, teacher or a friend.  I am actually making Acorn Donut Holes to give to my kids teachers.  You can see how to make them here.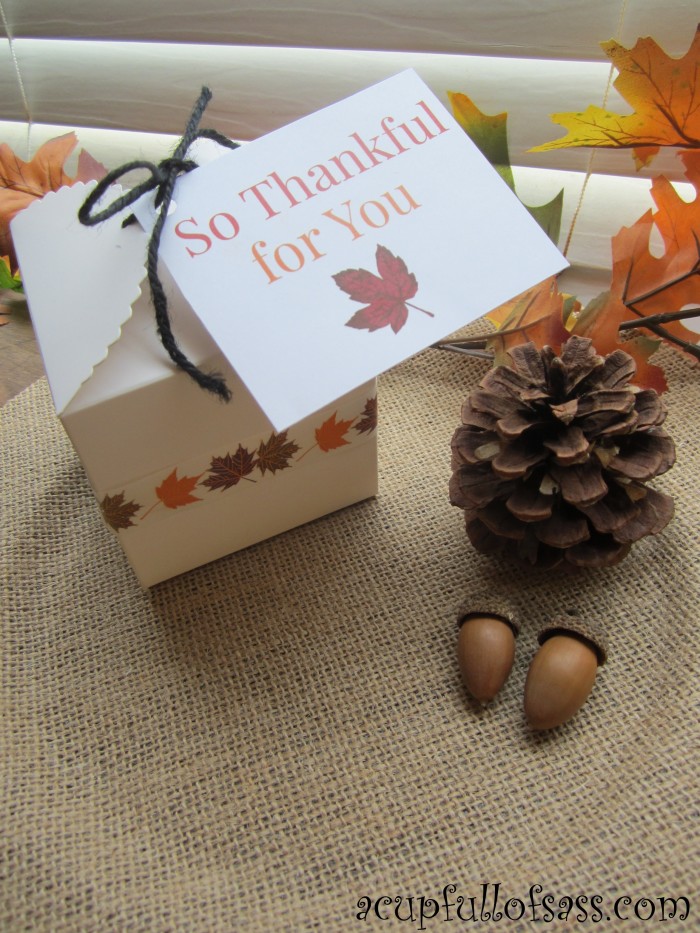 I found a set of 3 inch boxes at Target on clearance for $0.30.  They are the perfect size for a small treat.  Then I used fall ribbon I found at Walmart for $1 to decorate the box.  I hot glued the ribbon around the center of the box.  I decided to change the black yarn for a ribbon.  Mainly because the yarn was shedding and it was making me crazy.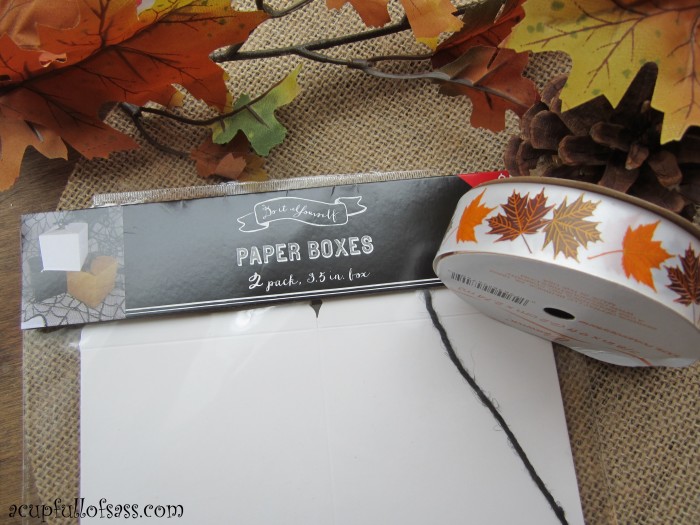 Print the So Thankful for You tags on card stock and cut. Use a hole punch to punch a hole in the corner of your card. Use a ribbon to tie on the box.  Now add your treat and tie the ribbon on box .  That is all.  A very inexpensive but adorable gift for someone.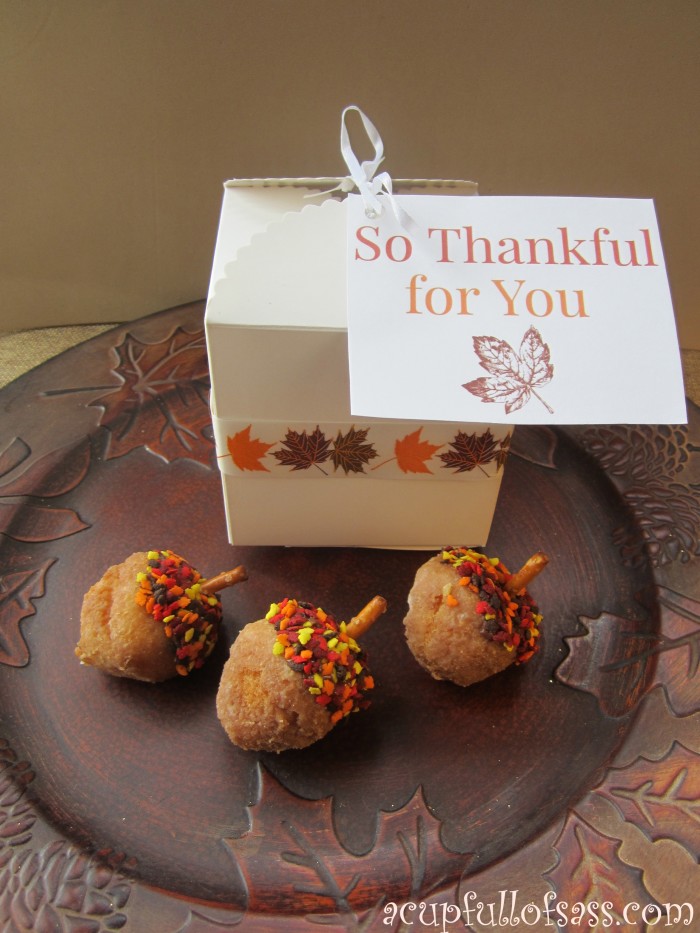 Download printable here and print on a piece of cardstock paper.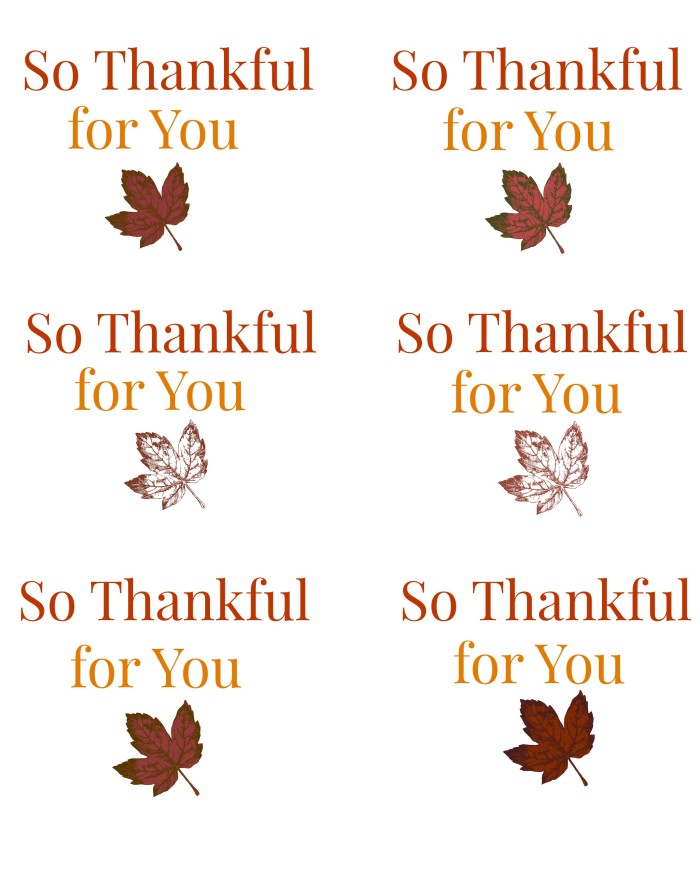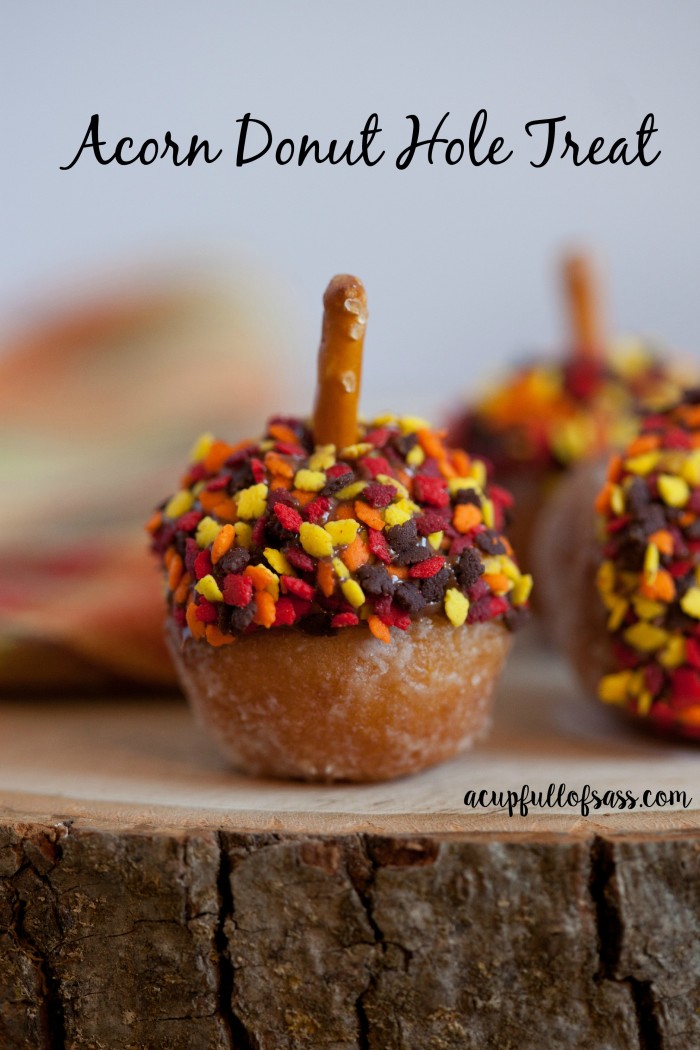 Facebook | Pinterest | Twitter| Instagram| Periscope