Whether you are working from home or just staying home having comfy yet cute items can change your entire day.
If you work from home or have a Zoom call this outfit is a great one to wear.
Leopard Print off the shoulder in Oatmeal | Capri Joggers pants | Headband | Tinted Moisturizer | Bralettes | Slippers | Teleties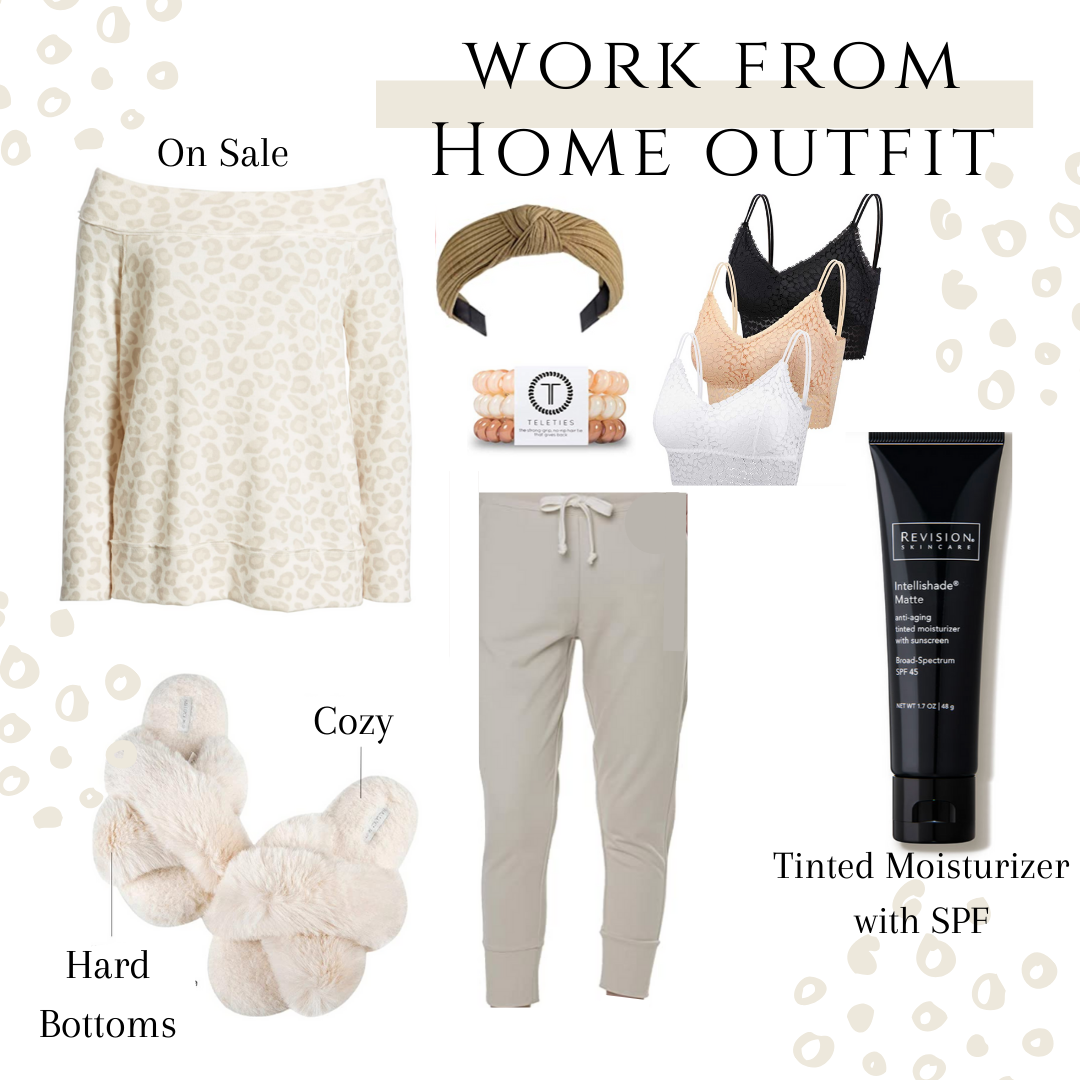 Work from Home Outfit
I am seriously loving this oatmeal leopard combo. I shared it on my stories and saved it in my spring outfit highlights. This top can be dressed up or down with a pair of joggers. It can be worn on or off the shoulders. It's on sale so get yours before it's sold out. Add a cute matching headband and you are set to ether work from home, or just stay home.
Leopard Print off the shoulder in Oatmeal | Capri Joggers pants | Headband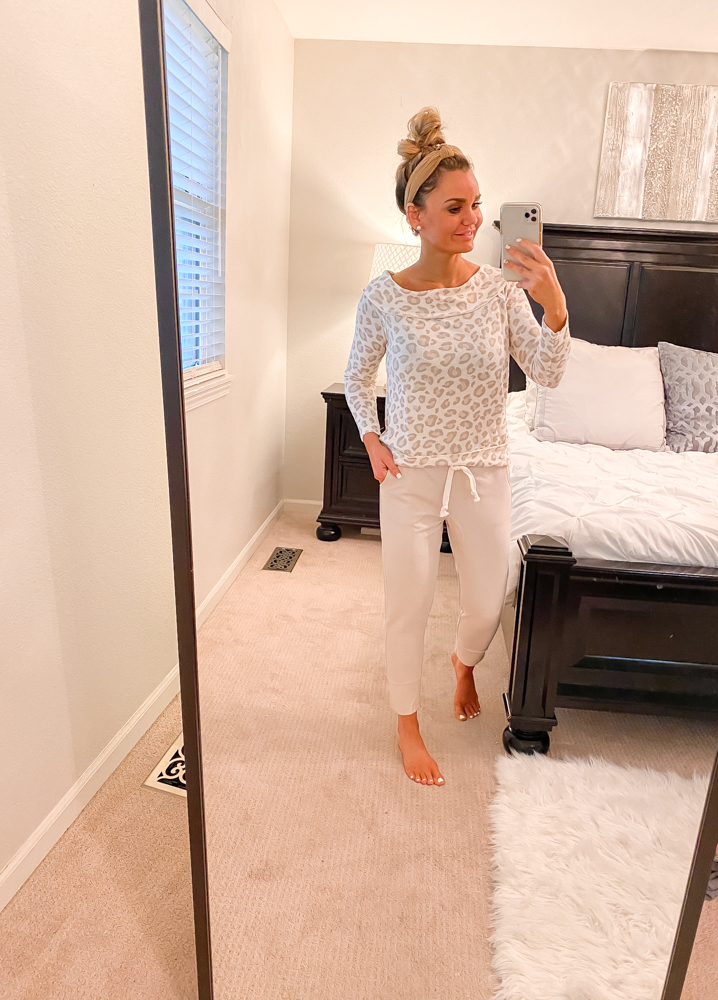 This age-defying tinted moisturizer with sunscreen has been great to wear while being at home. I sometimes wear this without anything else. It has a nice tint and protects my skin. See it here.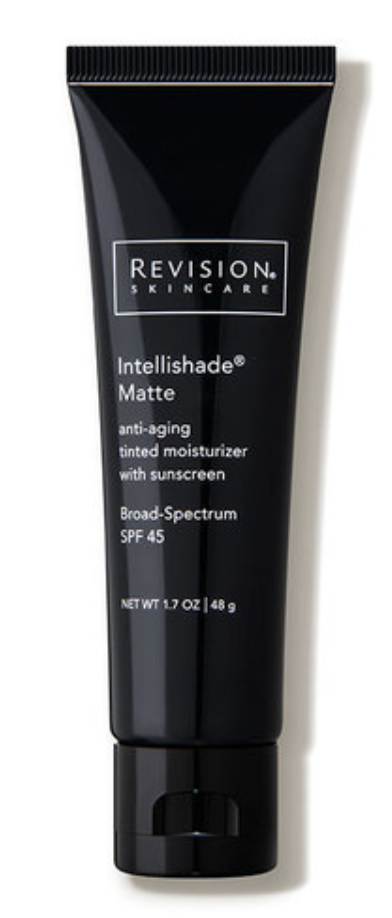 Stay Hydrated
Cute cups help me stay hydrated. Meaning I tend to drink more water through the day when I have a designated water cup.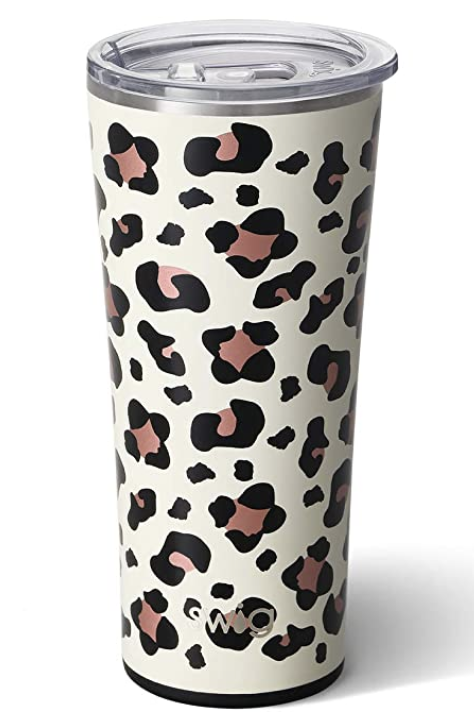 Tie-Dye
Who else is on the Tie Dye Trend?! Yeah, that would be me. This sweatshirt is now out of stock but I found another one you might like. I am currently also living in joggers and slippers. These leopard print slippers are comfy and cute.
Tie-Dye Sweatshirt (similar)| Joggers (similar)|Slippers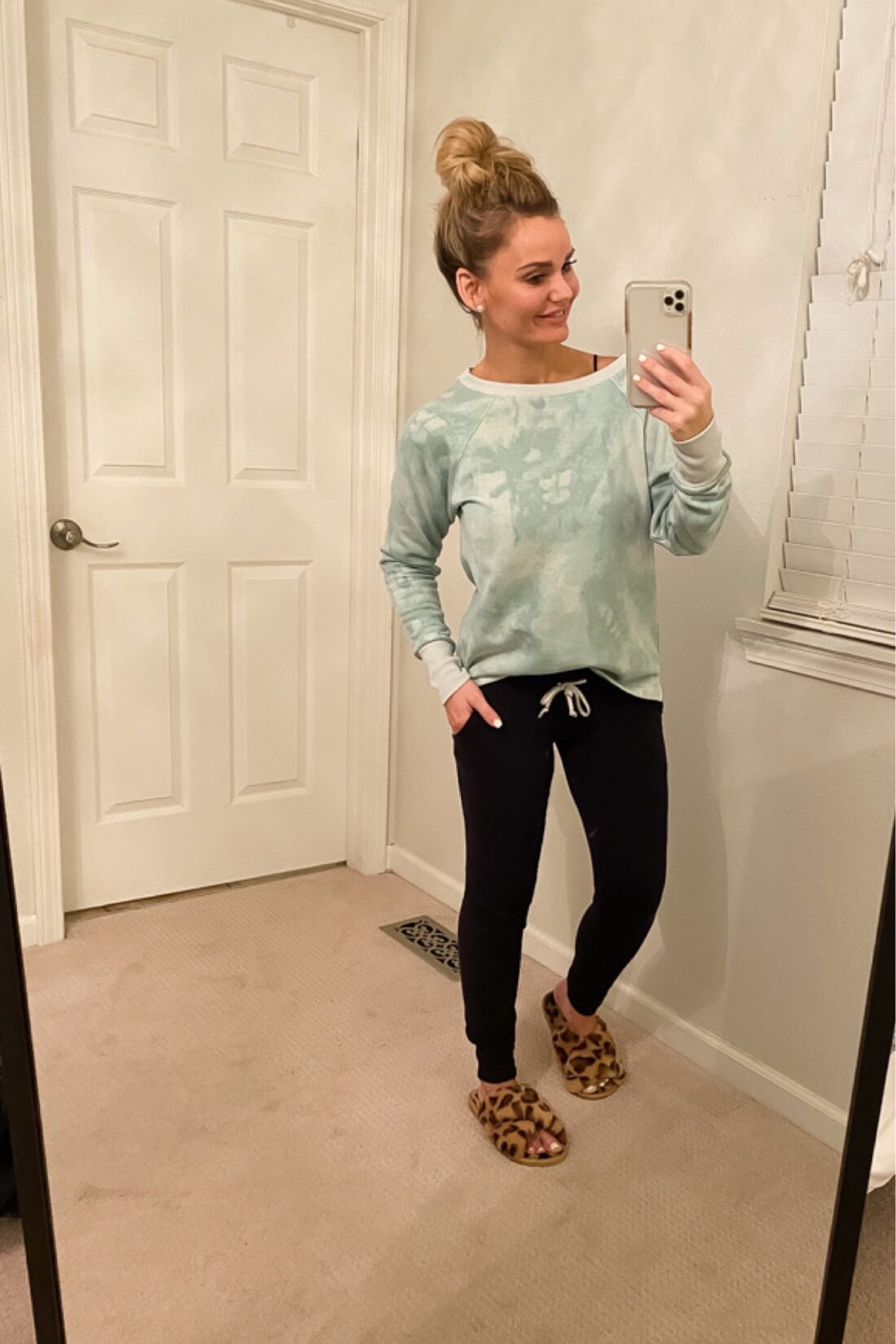 Pajamas
These long sleeve shorts pajamas are so cute and perfect for spring and summer. I am wearing an xs for size reference.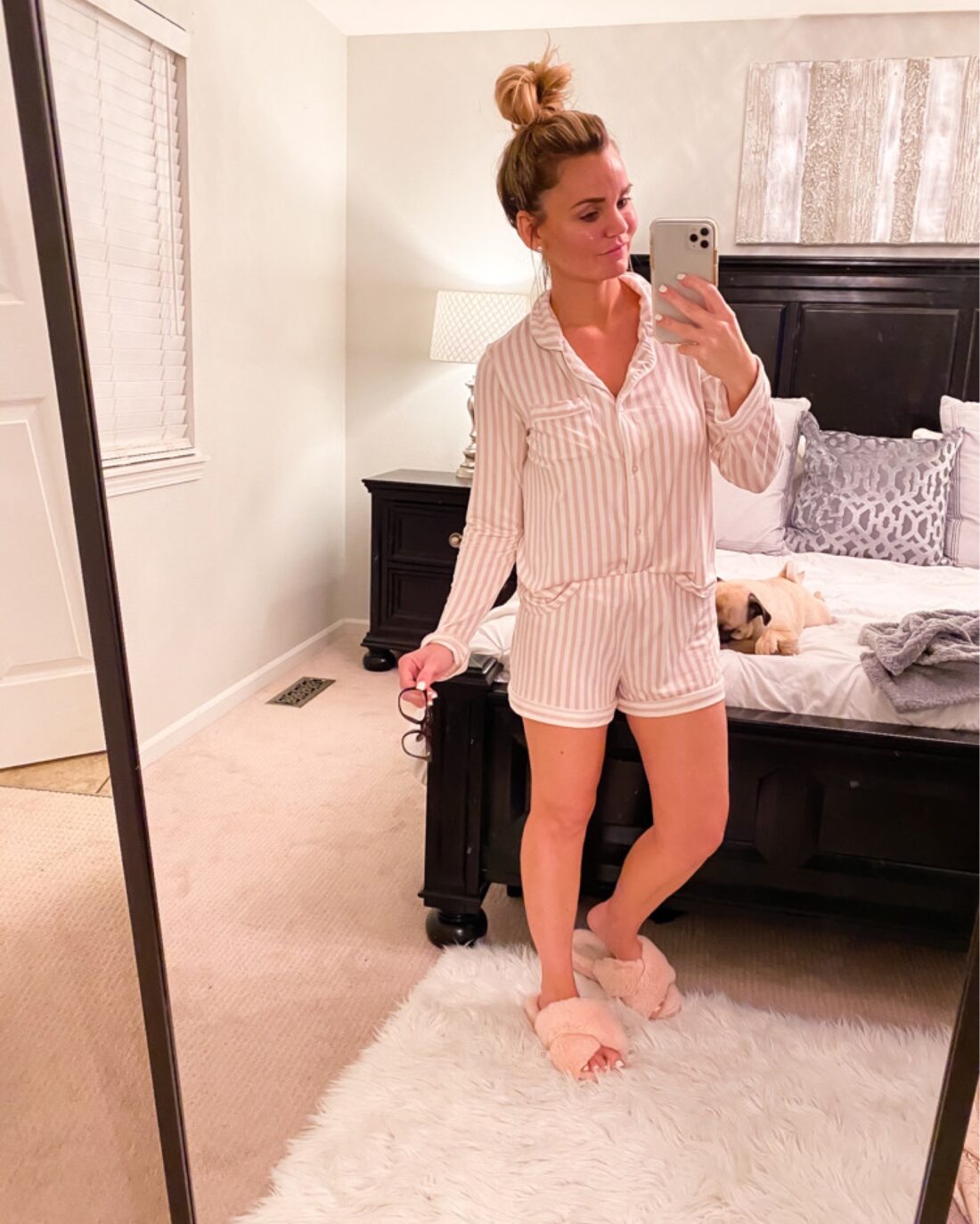 Off the Shoulder Top
I wore this top on my Instagram stories and so many asked for a link to it. I love it because it's loose-fitting and goes perfectly with my current daily outfits.
Off the shoulder top | Leggings | Sandals | Bra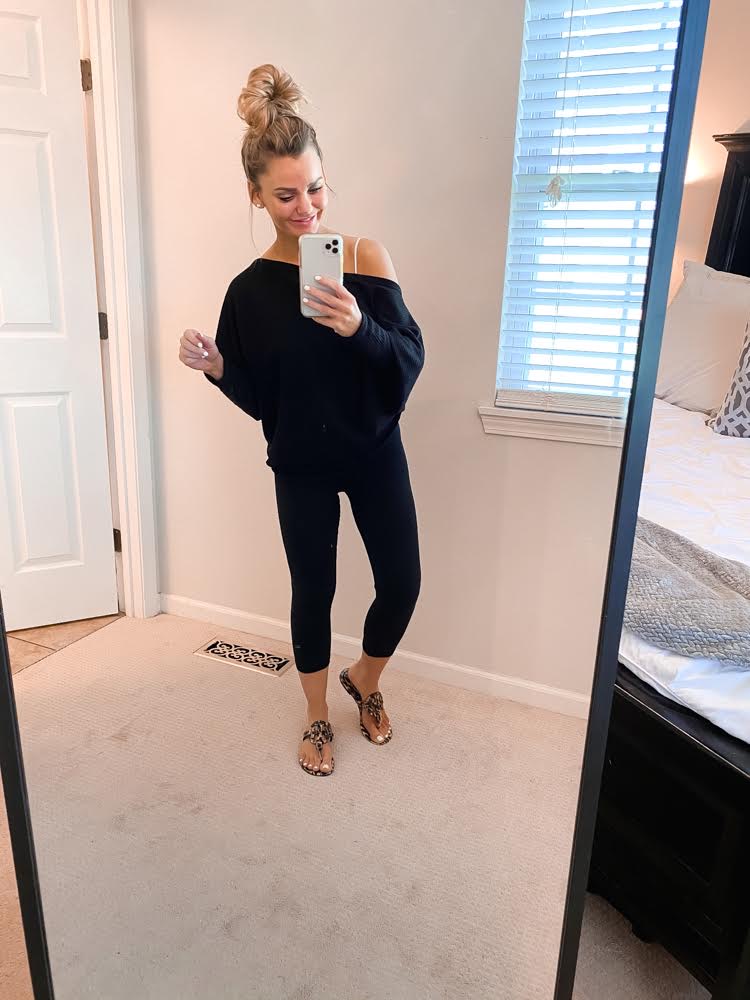 I've had this leopard off the shoulder top since last year. It's great for lounging around the house.
Leopard Print
Leopard off the shoulder top | Capri Leggings | Sandals