Can we just talk about S'mores Brownies for a minute?! Brownies alone are amazing! S'mores alone are amazing! Put them together and you get double the goodness! Oh my heavens, this dessert is beyond delicious! Don't get me wrong, I love sitting around the fire roasting marshmallows, but sometimes making a fire isn't always possible. So this is the next best thing.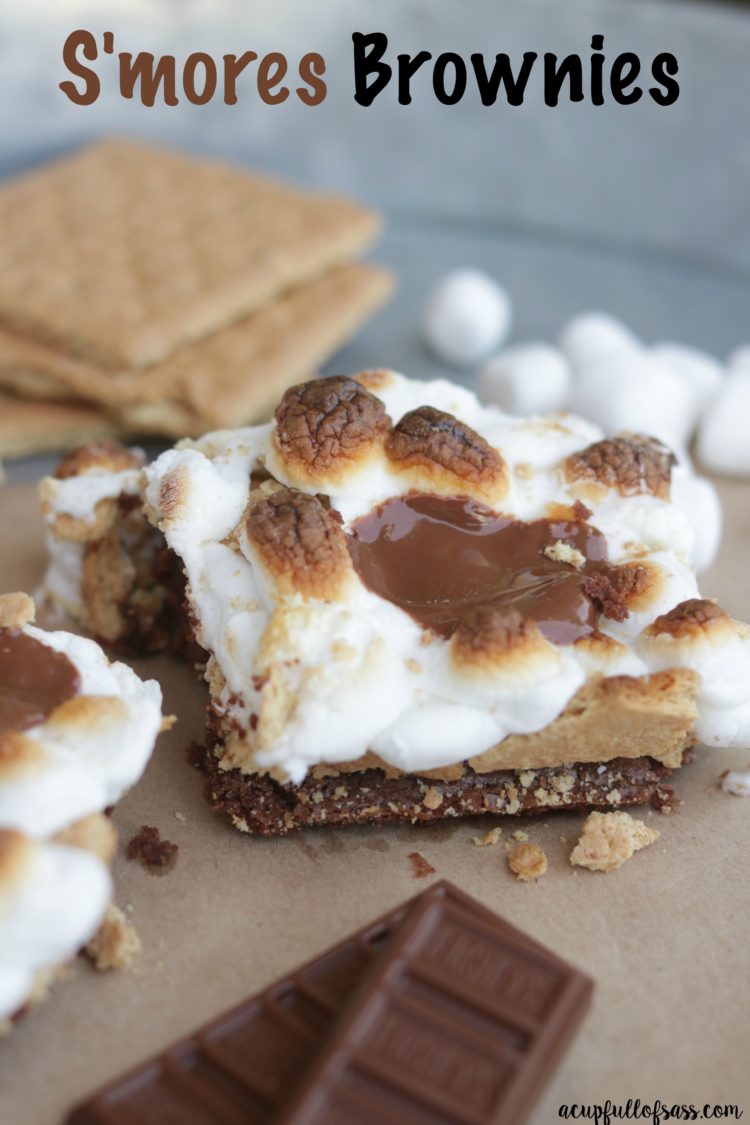 This recipe is so easy to make. I used a Brownie Fudge mix by Betty Crocker. I used the family size 13 x 9. Bake brownies according to the directions on the brownie box. Break approximately ten whole graham crackers up into small pieces. Sprinkle over baked brownies. Sprinkle 4 cups of miniature marshmallows over graham crackers.
Broil on High for about 1 minute or until marshmallows are toasted to your liking. It's super fast, so watch carefully. Remove from oven and place a few small pieces of Hershey Bars on top of toasted marshmallows. Let brownies cool for a few minutes before cutting.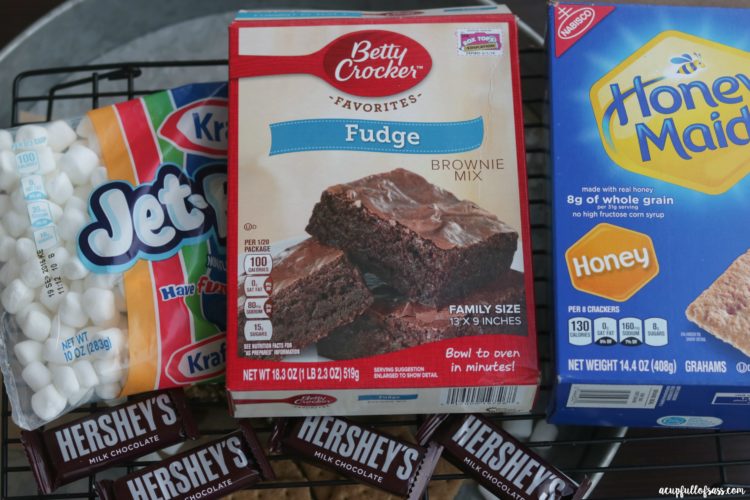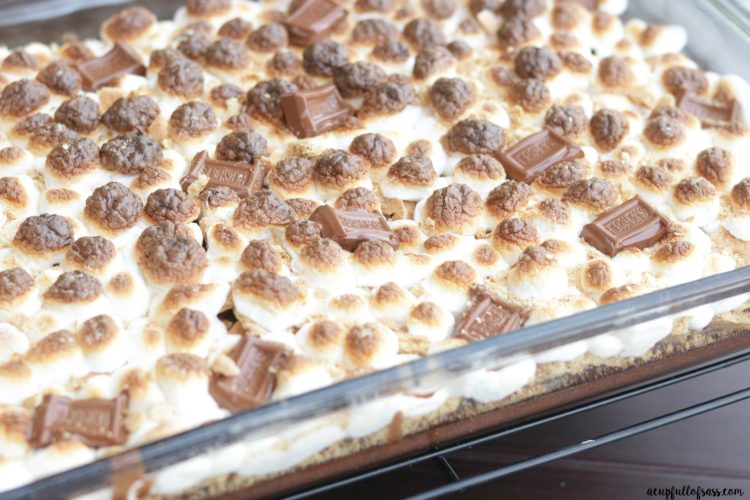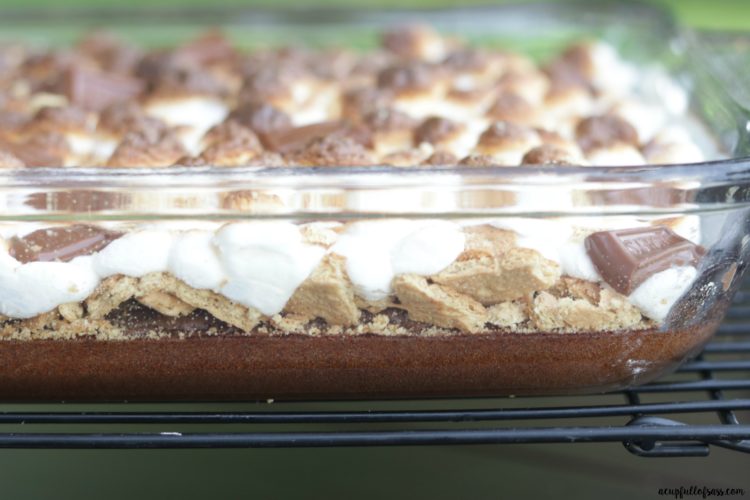 Yum!! Doesn't this look delicious? My kids love these and so do I!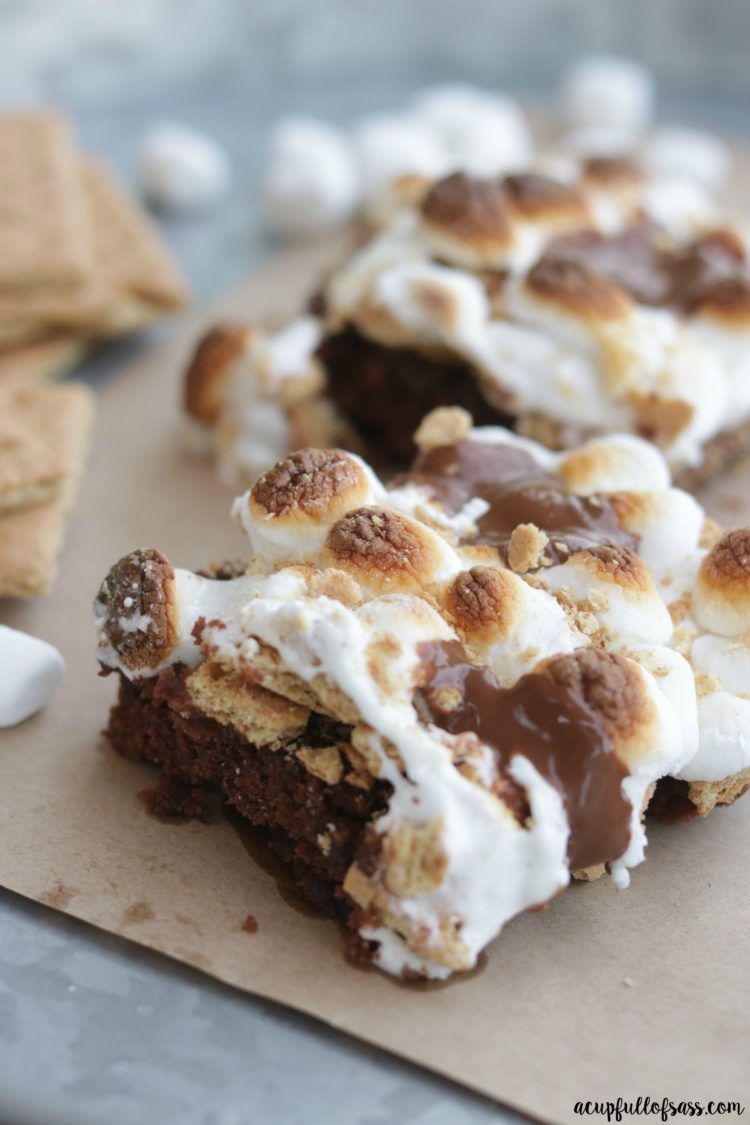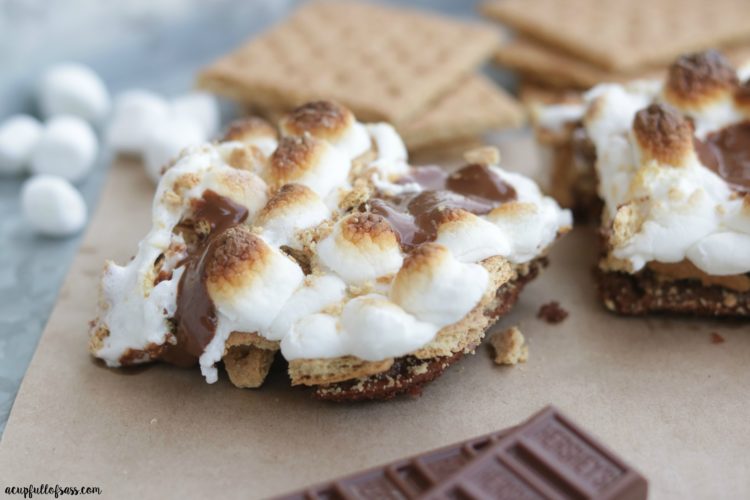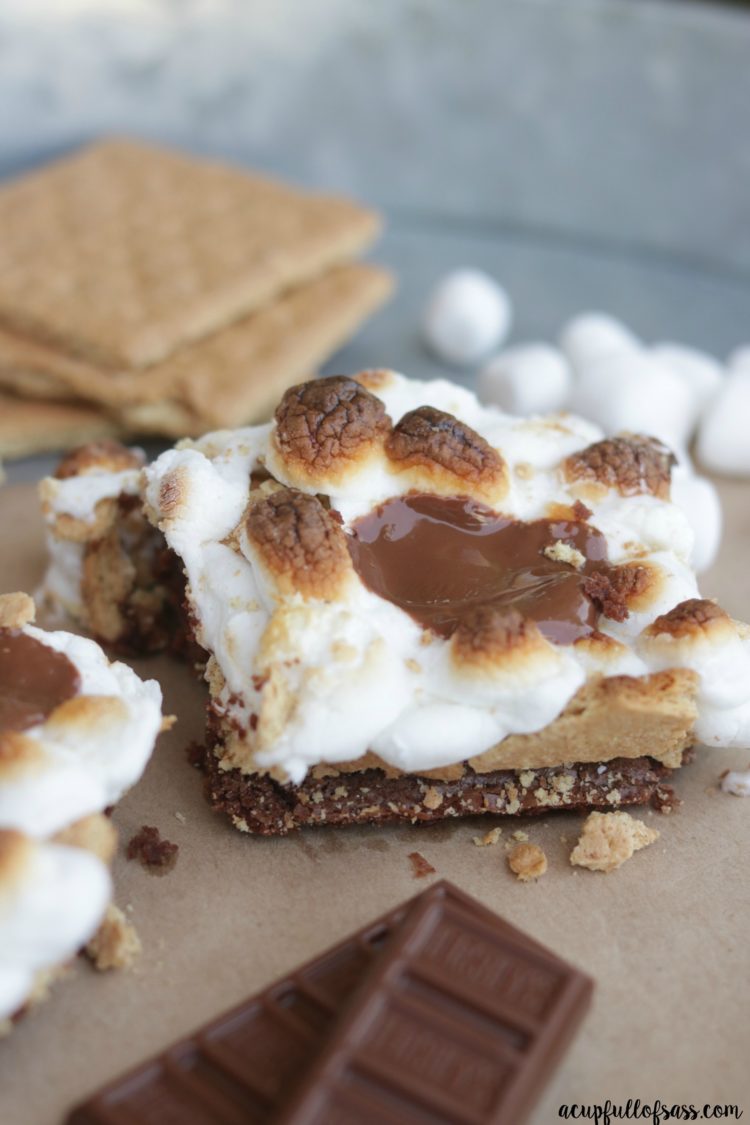 xoxo,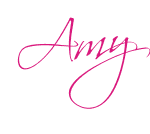 Facebook | Pinterest | Twitter| Instagram| Periscope