This Homemade Hamburger is a one-pot dinner. It's healthier and tastes just as good, if not better than the box version. As a kid growing up Hamburger Helper was one of my favorite meals. My mom made it for us at least once a week. 
Hamburger Helper is one of those meals that bring back all the nostalgia. If you grew up in the 90's you know what I am talking about. This Homemade Hamburger Helper recipe is a healthier version. Yes, I do make things that are sometimes not as healthy. I still make boxed food for my kids. However, I do try to use better ingredients and make things homemade when I can. This recipe seriously doesn't take any longer to make than the one that comes in a box.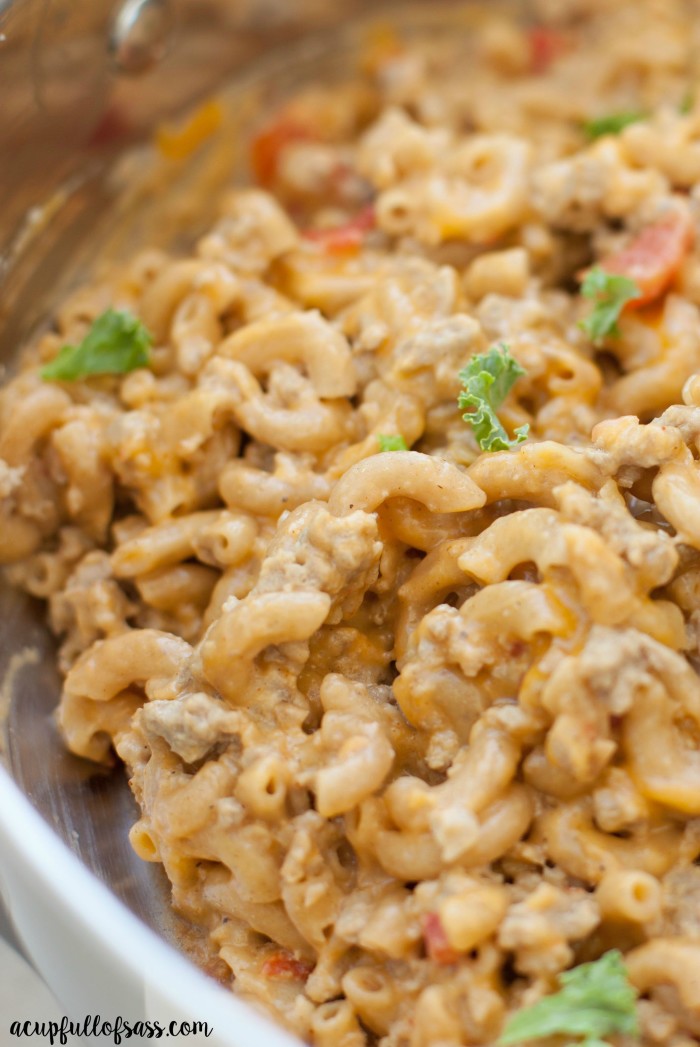 SOME OF THE INGREDIENTS AND TIPS:
Ground Beef: You can use organic meat or all-natural lean ground meat. I usually use 93% lean and 7% fat.
Cheese: I do use a lot of bagged shredded cheese, but I highly recommend using a block of fresh cheddar cheese and grating it yourself. It melts and tastes so much better than bagged cheese. However, if this is not possible, use the bagged pre-shredded cheese. I have used both.
Beef Broth: The beef broth adds a ton of flavor. I recommend using the low-sodium broth. You could also substitute with vegetable broth, chicken broth, or water.
Elbow Noodles: I use elbow noodles, but you could use any style. Elbow noodles are the most common in Hamburger Helper. If you want a healthier option you could use whole wheat noodles or even chickpea pasta.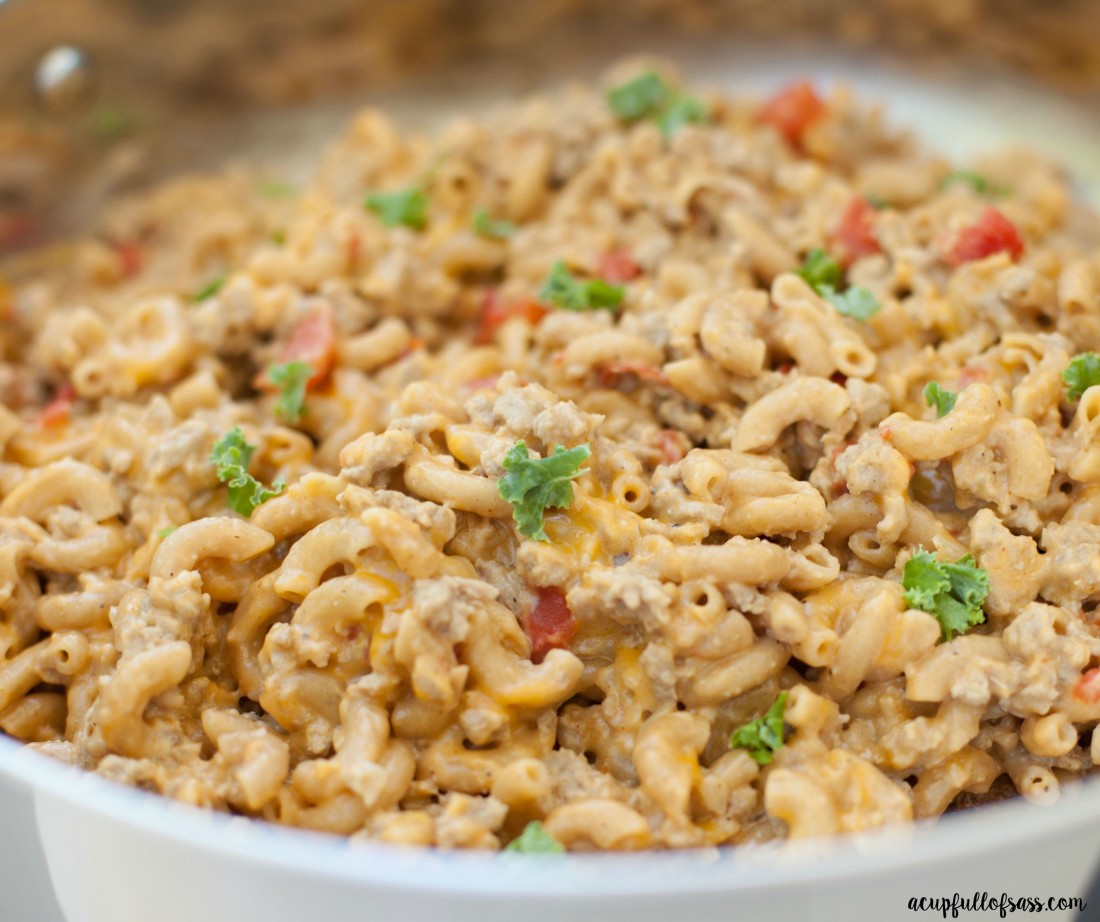 This easy one-pot dish is a recipe that will bring your family together. It is a quick homemade dinner that is great for busy nights. It also makes great leftovers.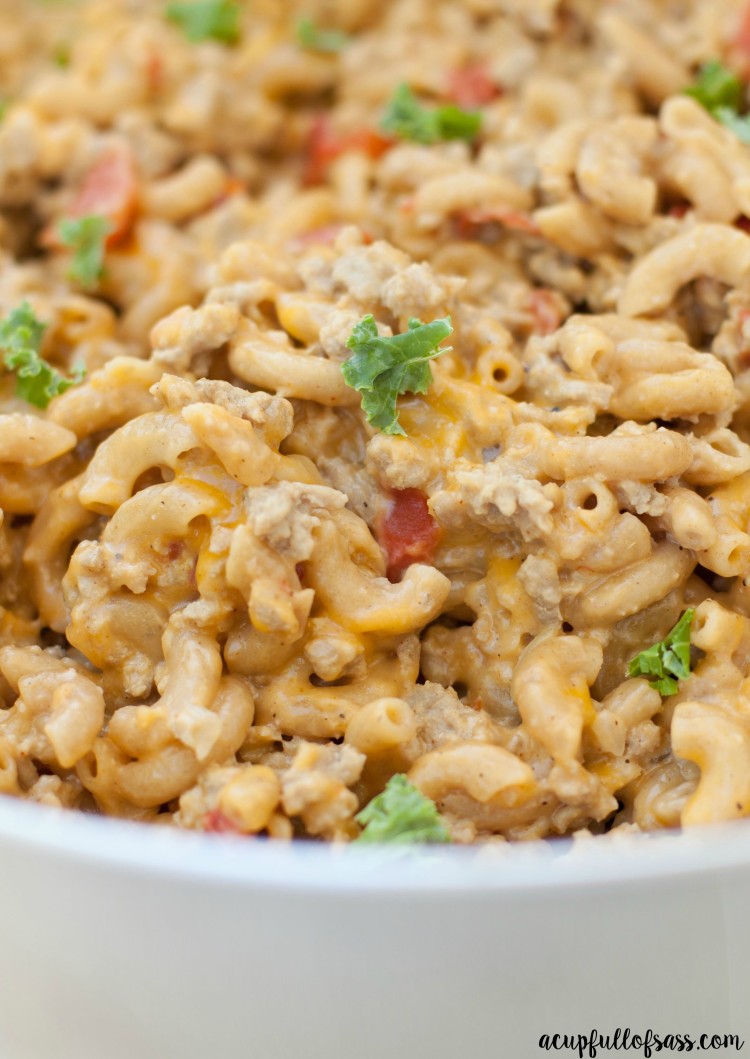 I shared a reel on my Instagram and Facebook making this recipe. I also share daily in my stories.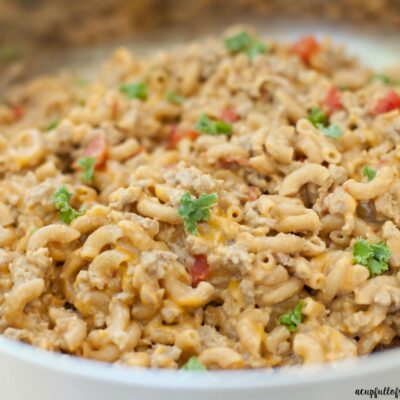 Homemade Hamburger Helper One Pot
Equipment
1 lb. Hamburger

1/2 cup diced onions

2 TBS. Tomato Paste

1 tsp. garlic powder

1/2 tsp. paprika

Salt and Pepper to taste

1 1/2 cup milk

3 cups Beef Broth

Low sodium if possible

16 oz box of elbow noodles

Approximately 2 1/2 cups uncooked

2 cups shredded sharp cheddar cheese

Block cheese is the best if possible
Instructions
Heat oil in Dutch oven or larger skillet.

Add hamburger and onions. Cook through.

Add tomato paste and mix well.

Add garlic powder, paprika, salt & pepper.

Add uncooked elbow noodles and stir well brining to a boil.

Cover with lid and turn heat to low.

Cook for 10-12 minutes stirring occasionally to prevent pasta from sticking to bottom of pan.

Once noodles are tender turn off heat and add sdredded cheese.

Mix cheese untul melted and combined.

Sprinkle parsley on top if desired and serve.
Nutrition