I started juicing 7 years ago. I can hardly believe it's been that long. The health benefits and the results I've received from juicing have been amazing. If you have ever been curious about juicing, this post is for you.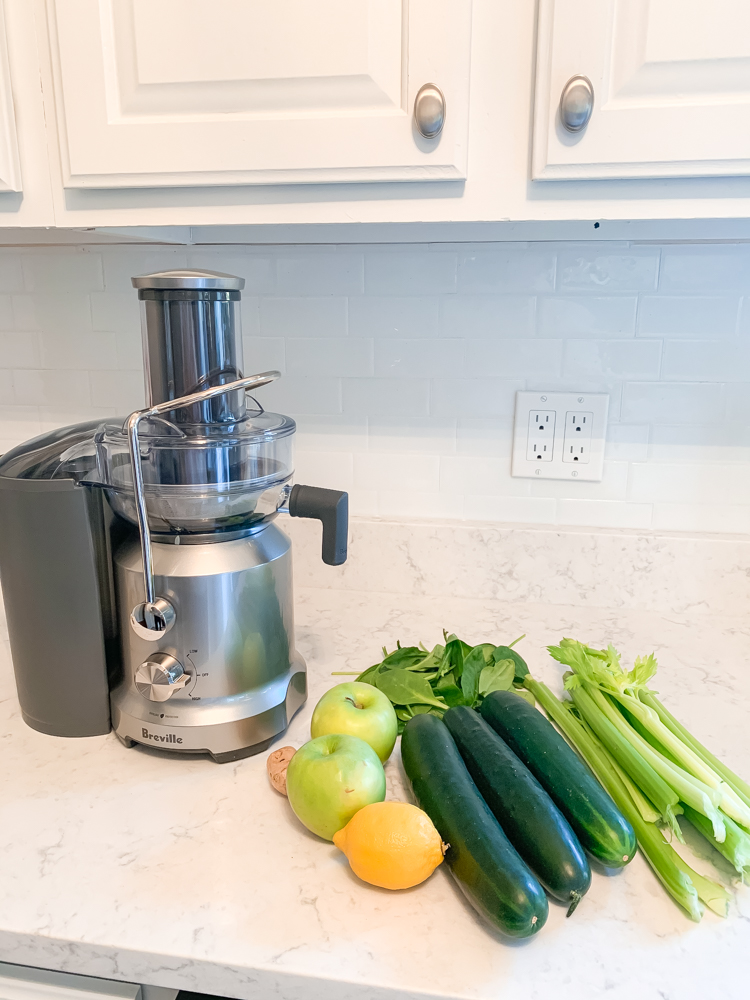 Now I am sure by now you have seen a lot of people talking about celery juice. I don't strictly drink celery juice, but I do have celery in this recipe. I actually add more vegetables and because I enjoy the taste as well as the other health benefits. Not to mention plain celery juice was a little hard for me to drink. I may try to do it alone in the future, but for now, this is what I do. My recipe consists of celery, cucumbers, spinach, green apples, a small slice of lemon and a small slice of ginger root. Feel free to leave out anything you want.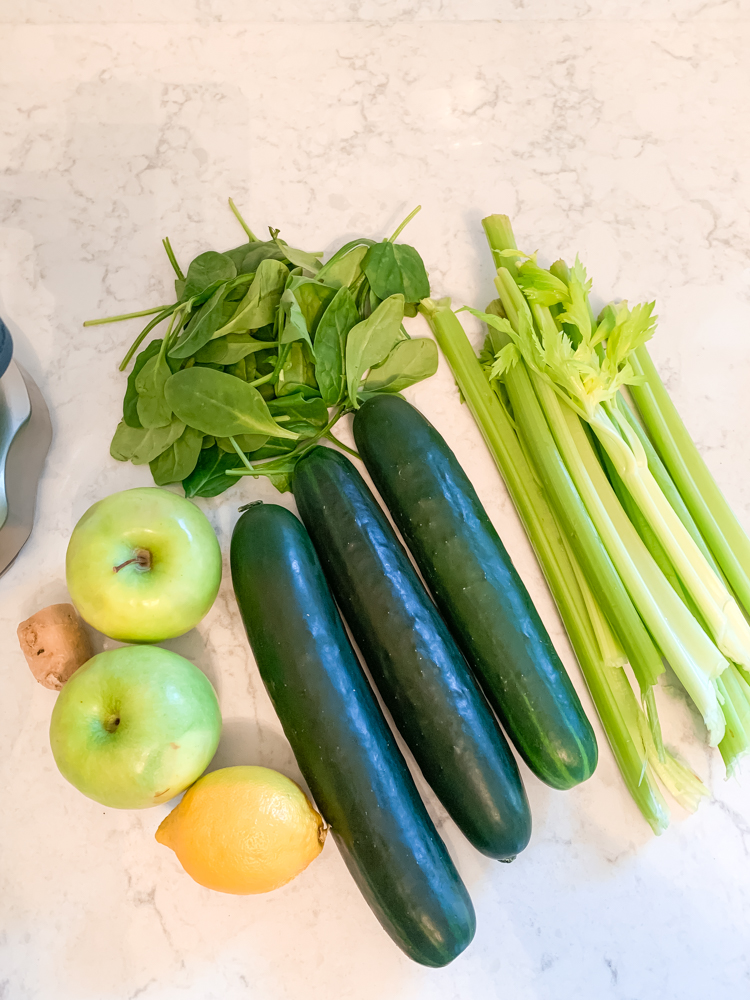 My juicer makes juice that you can store in the refrigerator for a total of 3 days. I also am able to put a whole vegetable and fruit without having to chop them. I am to fit a whole apple with the core into this juicer. I love this thing. This recipe makes a large amount so I am not having to make juice every day.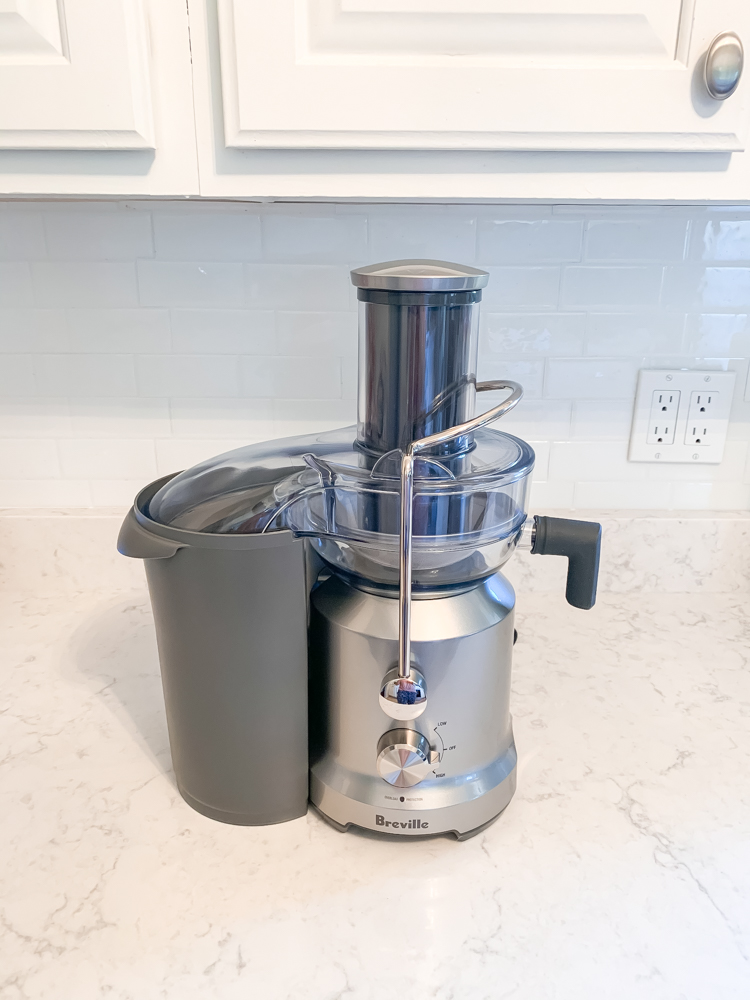 Here are some of the amazing health benefits of the ingredients I use.
Celery
This is a healthy source of beneficial nutrients and antioxidants like vitamin K, vitamin C, folate, and potassium. It also contains a lot of phytonutrients with antioxidant and anti-inflammatory properties. It also helps with digestive and bloating. They say celery is the new Kale.
Cucumbers
It can improve the look and feel of your skin because it is high in antioxidants and vitamin C. Also known for helping with weight loss.
Ginger Root
I only use about a quarter size amount in my juice recipe and for me that is plenty. Ginger Root is known to have more than twelve types of antioxidants, making it useful for the treatment of many disorders. Like other spices, it has aphrodisiac properties and is used widely for medicinal purposes. This amazing herb Boost the immune system helps with nausea and reduces inflammation. This herb contains essential oils, protein, calcium, phosphorus, iron, vitamin C, choline, folic acid, inositol, manganese, pantothenic acid, silicon, and a small amount of vitamin B3.
Apples
An apple a day keeps the doctor away. Vitamins A, B-1, B-2, B-6, C. Helps promote healthy skin and nails. Apples do have natural sugar, so if that is something you are concerned with, you can leave it out.
Lemon
I only use a 1/4 slice of lemon. Otherwise, it's too tart for me. Lemons are excellent sources of vitamin C. Their high antioxidant content and antibacterial properties relieve colds, sore throats.
Spinach
We all know how good spinach is for you. It's an excellent source of vitamin K, vitamin A, vitamin C, and folate as well as being a good source of manganese, magnesium, iron and vitamin B2.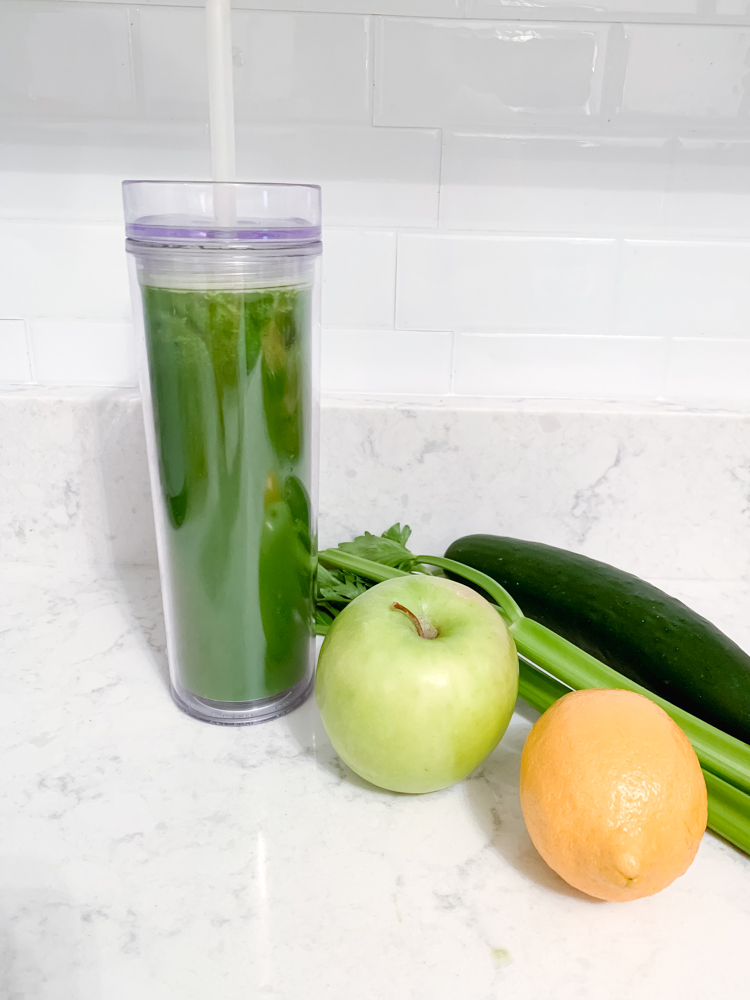 Glowing Skin
After juicing for only a week I noticed my skin glowing, my bloating had gone down and my energy levels were much better. Overall I just felt better and healthy.
Give it Time
If you are new at Juicing and you did not care for it on your first try, don't give up. The more you juice, the better it gets. My body actually craves juice. Also, remember to play around with the ingredients and their amounts. If juicing is something you really want to do, stick with it.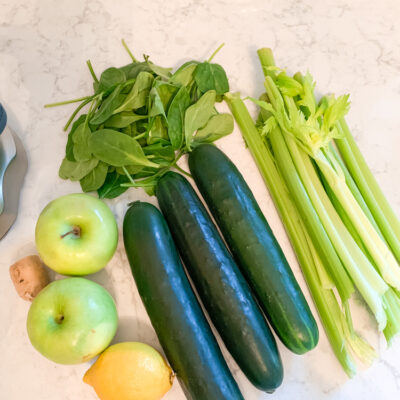 Ingredients
3

Cucumbers Large

6-8

Celery Stalks

2-3

Green Apples

1/4

slice of Lemon

1/2

inch

Slice of Ginger Root

1/2-1

cup

Spinach Fresh
Instructions
Wash vegetables and fruit.

Add vegetables and fruit to the juicer.

Refrigerate any leftover juice for up to 72 hours (depending on your juicer)