Have you ever wanted to make your own birthday cake?  Today I going to show you how to make a cute and easy DIY Birthday Cake.  I'll also share some baking tips that will help you make your cake perfect.
My five year old was turning six and she asked me for a "#6" birthday cake.  Umm what?!  I am no Martha Stewart nor Betty Crocker!  I normally order my cakes from a bakery.  However, I knew a #6 cake was going to be hard to come by.  So I decided I was going to make a cake myself.
I ordered a #6 cake pan form Amazon.  I knew with this shape and size of cake, the chances of it sticking to the pan was very high.  It never fails my cupcakes always stick to the pan.  So here is what I did to prevent the cake from sticking.  I did it the old fashion way.  You know, oiling the pan and coating it with flour.  I also lined the pan with parchment paper.  This worked like a charm!
My Baking Tips
Oil baking pan well.  Including the sides.
Coat pan with flour.  Use Parchment paper and cut out the size of your pan.  (I was using a 6)
Line the pan with parchment paper
Next add batter and bake cake until finished
Use a pairing knife to run around the edges of the cake
Turn cake over onto a cooling rack to cool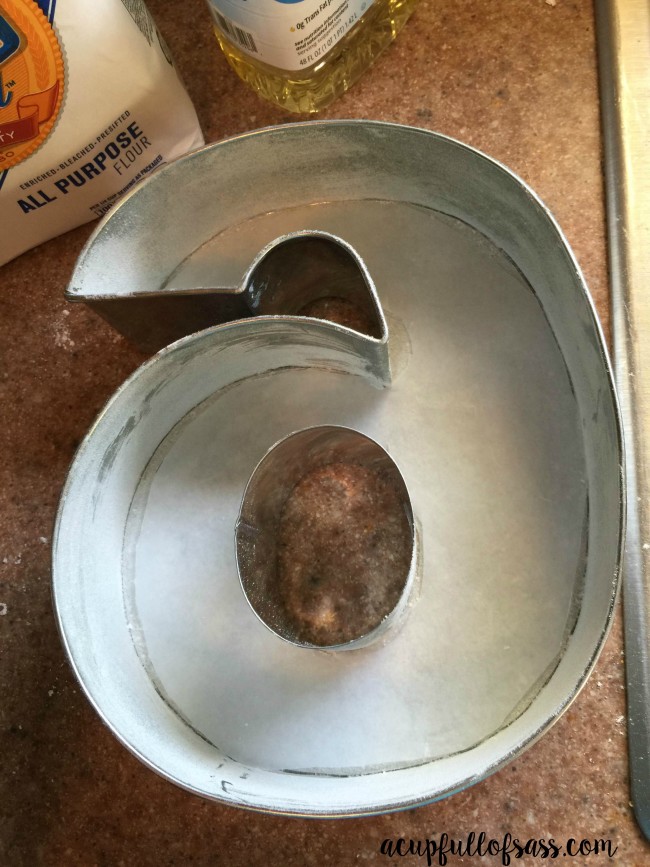 For the cake batter I just used a box of Funfetti cake mix.  But I added vanilla extract to the batter.  I add vanilla to just about everything.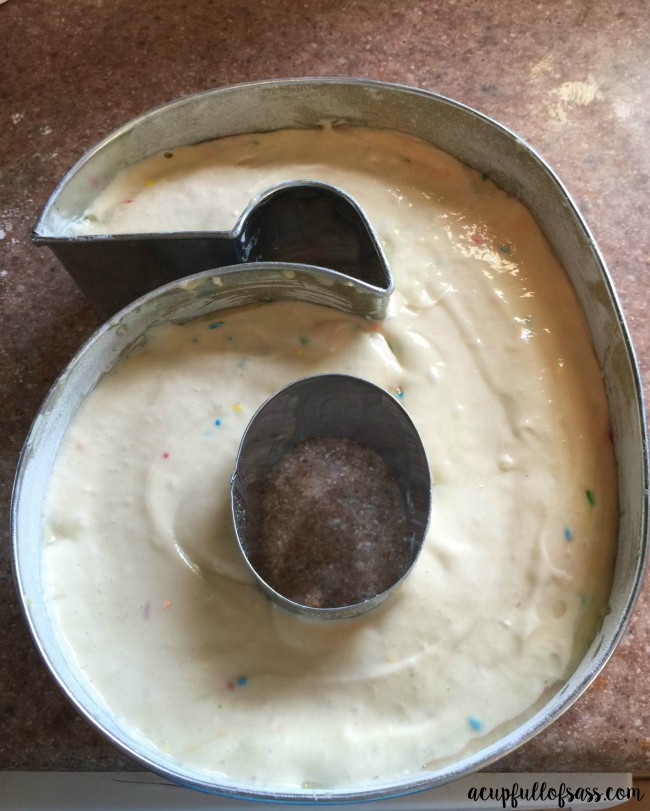 Using these simple techniques helped keep my cake from sticking to the pan.  It came out perfectly.  After I let it cool completely, it was time for the frosting.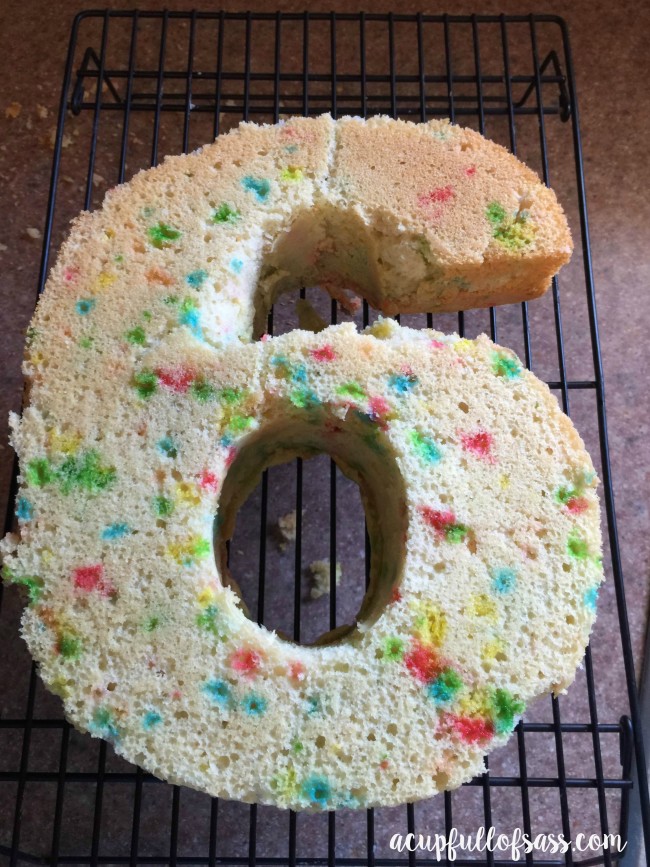 I decided to do a petal frosting technique and I followed this YouTube Tutorial.  After watching it, I thought it looked fairly easy. The truth is, if I had been decorating a round cake, it probably would have been.  I wasn't thinking it through with shape of my cake.  Nonetheless, it wasn't difficult to do, just a little time consuming.  The buttercream frosting recipe I used I found here.  It was delicious!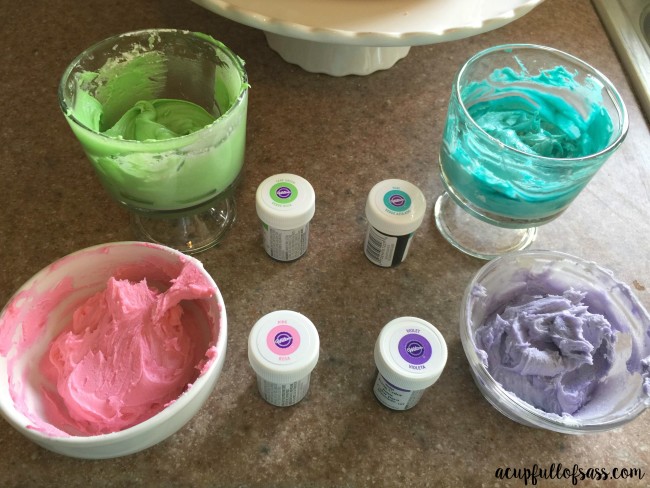 After you make the buttercream frosting, divide evenly into different bowls and add a small amount of food coloring gel.  I used a toothpick to add the gel.  A little goes a long way.  Mix well and add to a ziplock bag for a piping bag.  Use scissors and cut a corner of the bag. The icing gel brand I used was Wilton in colors Teal, Violet, Pink and Leaf Green.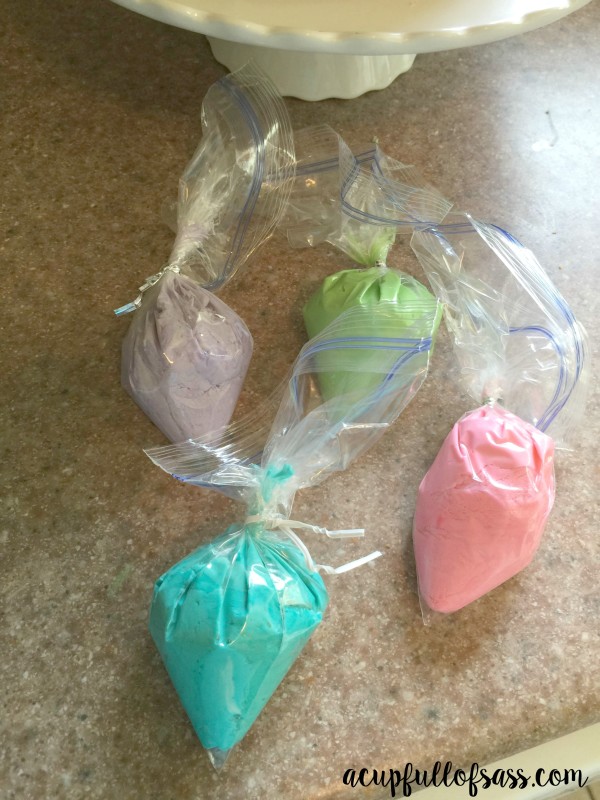 Add a large dot of icing starting at the bottom of your cake.
Add more icing dots by moving up the cake and alternating colors.
Once a row is finished use a plastic spoon dipped it hot water to spread a small amount of icing in a horizontal form.
No need to dry the water off of the spoon in between colors.  But I did use a paper towel and wiped the icing off before spreading the next color.
Inside the center of this cake I just covered it with pink icing.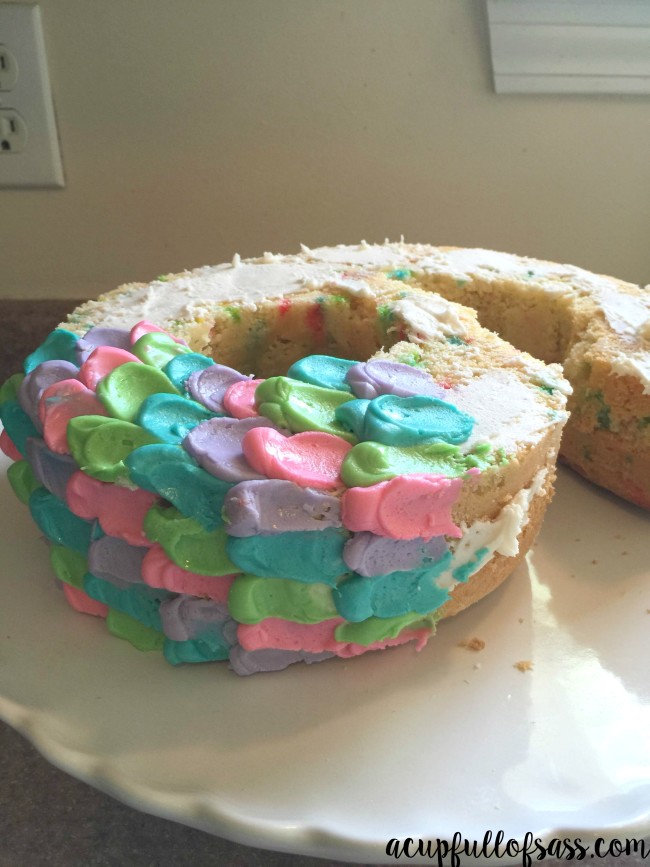 If you follow me on Instagram and or Facebook you will know what this next picture is about.  I ran out of frosting with only a small portion left to do.  And remember this is homemade frosting.  So I ended up making more.  This called for a glass of wine, maybe two.  No judging!  (wink)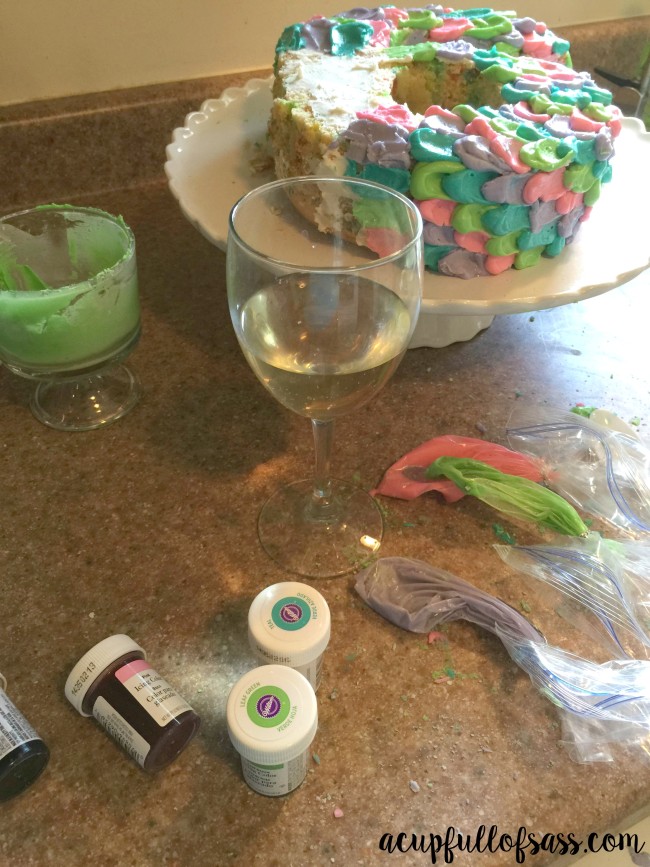 Ta-da!  Here is the finished cake!  I love how it turned out!  My Natalie was beyond excited!  That's why I do what I do.  It's for them.  My kids 🙂  Having a #6 birthday cake was important to her, so it was important to me.  Believe me when I say Anyone can do this type of cake.  Even You! 😉  This would also go great with my Homemade Cake Batter Ice Cream recipe.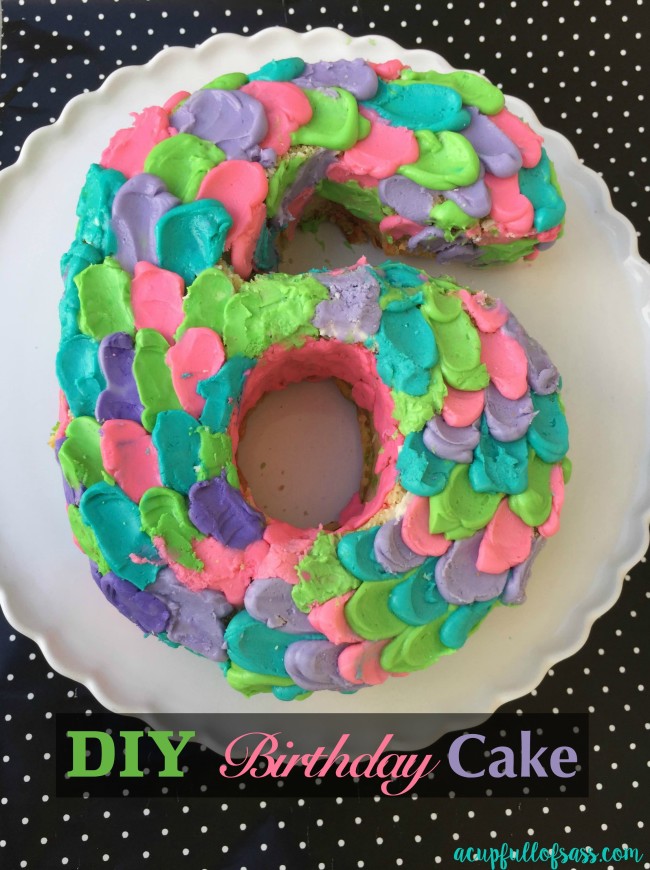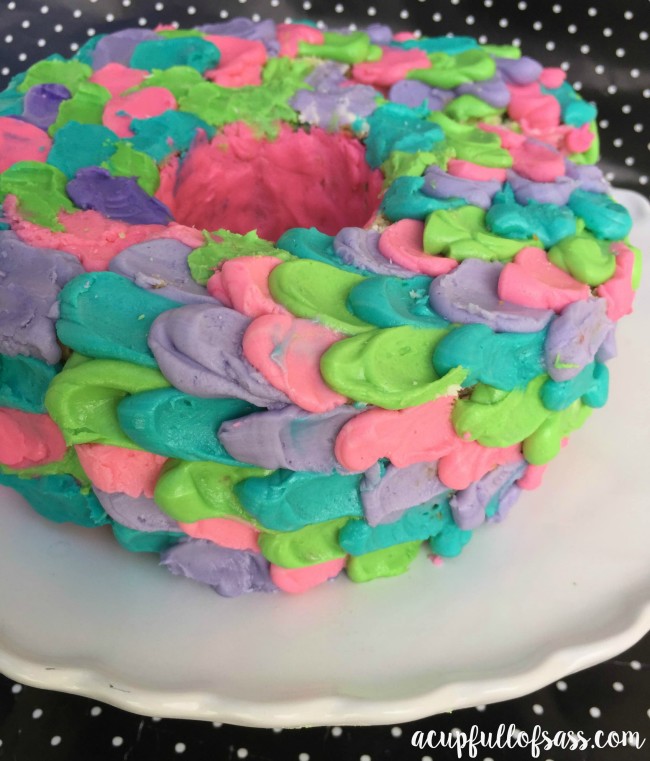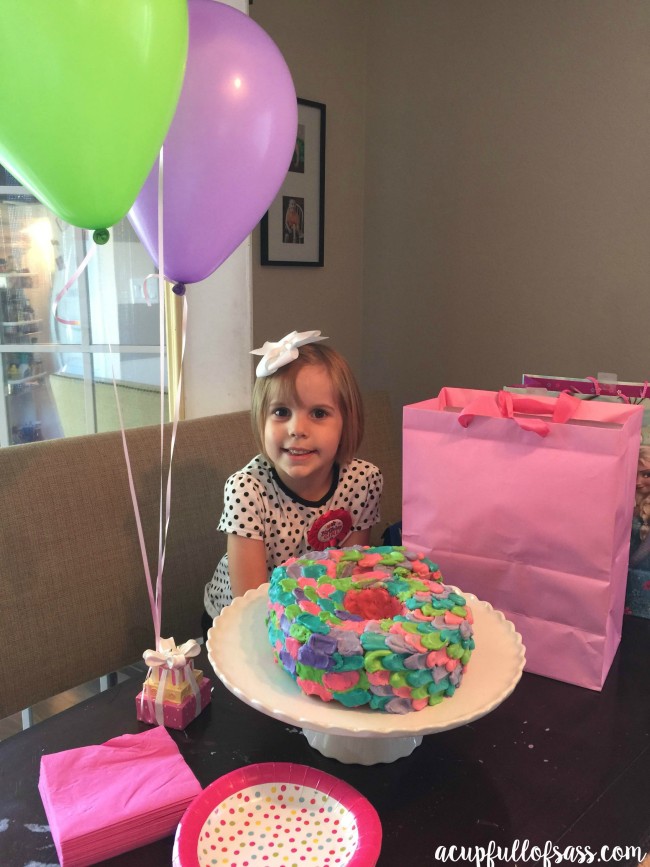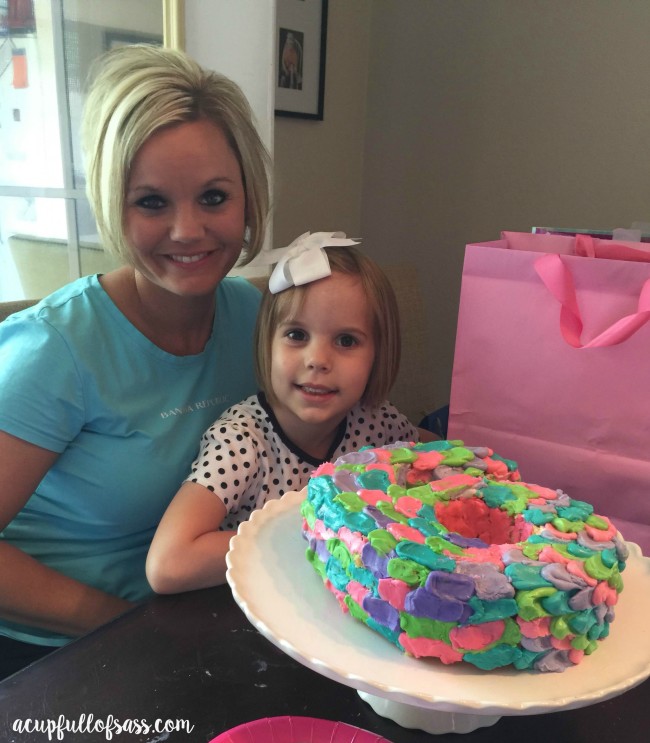 This Amazing Birthday candle was so fun!  It was a flower birthday candle that opened up and played the happy birthday song.  It was like a firework went off.  See my other daughters face. lol  It was a hit!  You can find it here.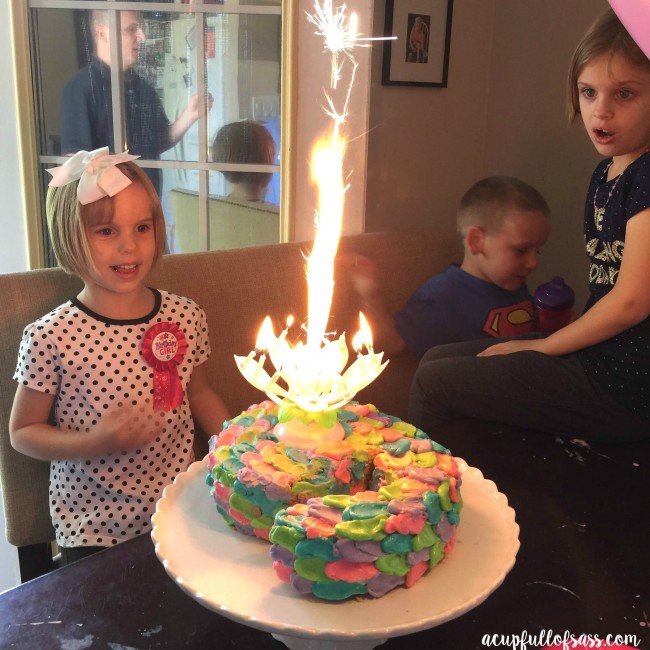 I simply love how this cake turned out!  I am already planning my next one.  A round cake that is.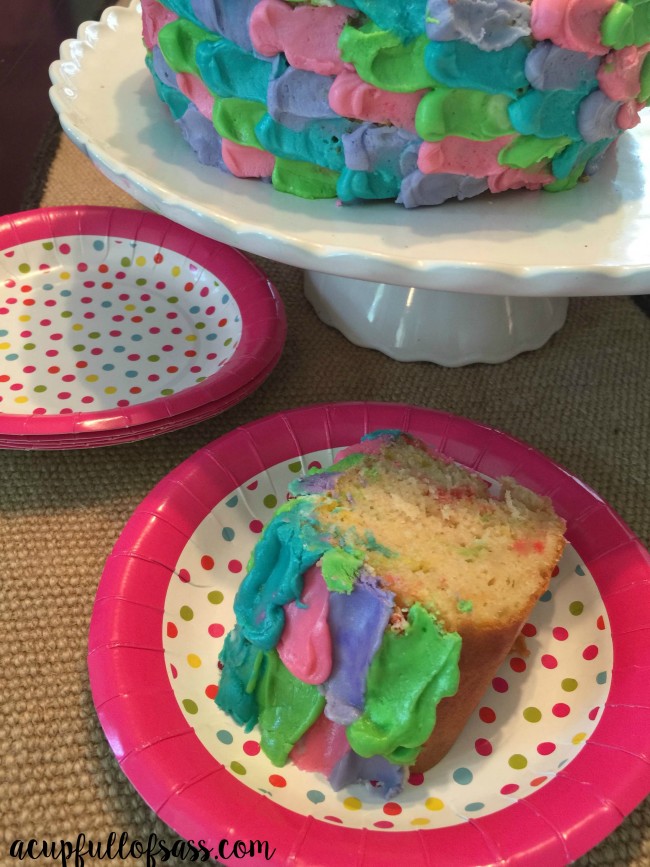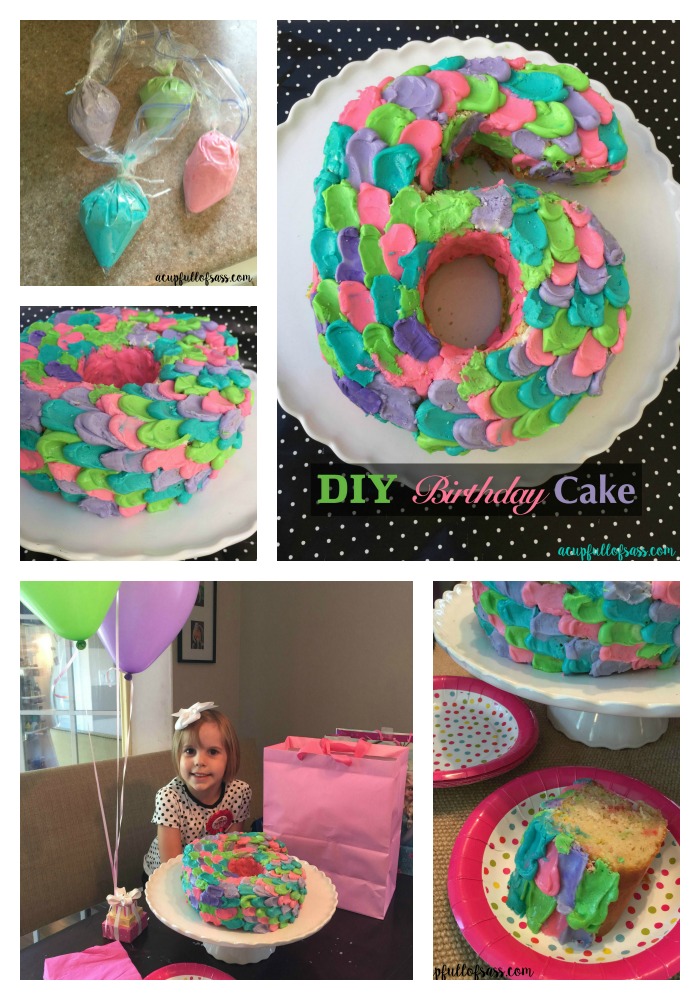 xoxo,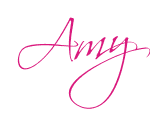 Facebook | Pinterest | Twitter| Instagram| Periscope