S'mores are a favorite summertime activity. We could seriously eat them every night. But making a fire to roast the marshmallows can sometimes become a chore. Sometimes we just want a quick S'mores without having to build a fire. With a DIY Tabletop S'mores Roasting Station, now we can.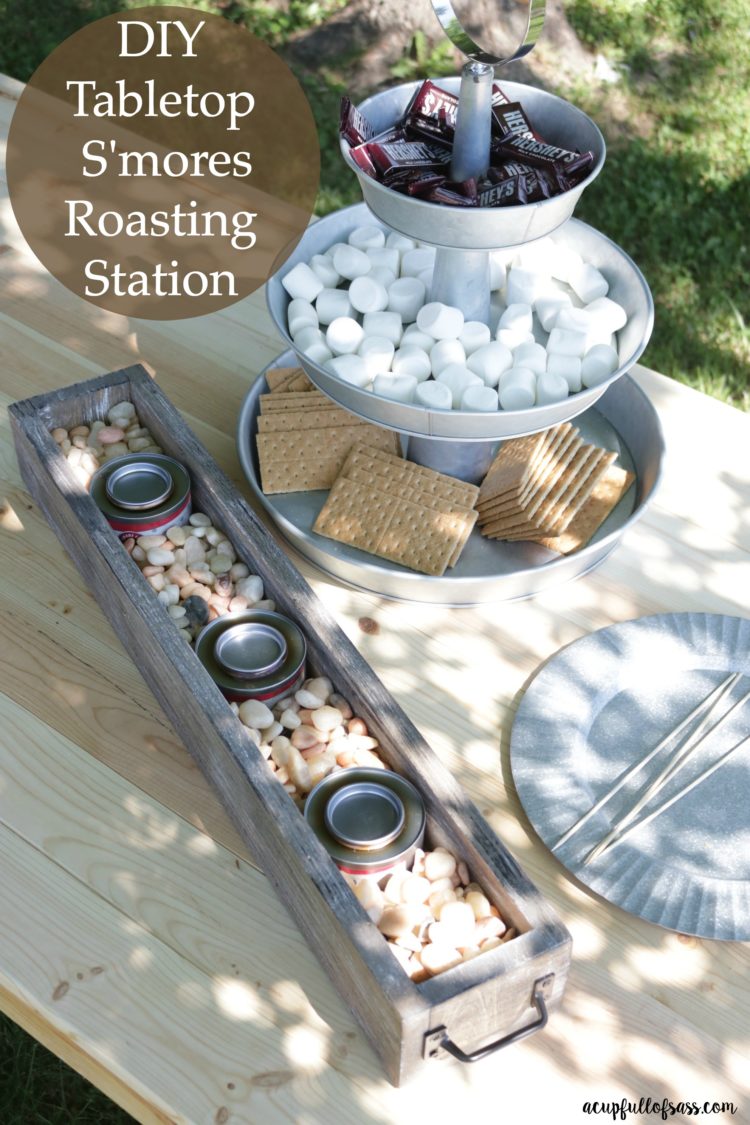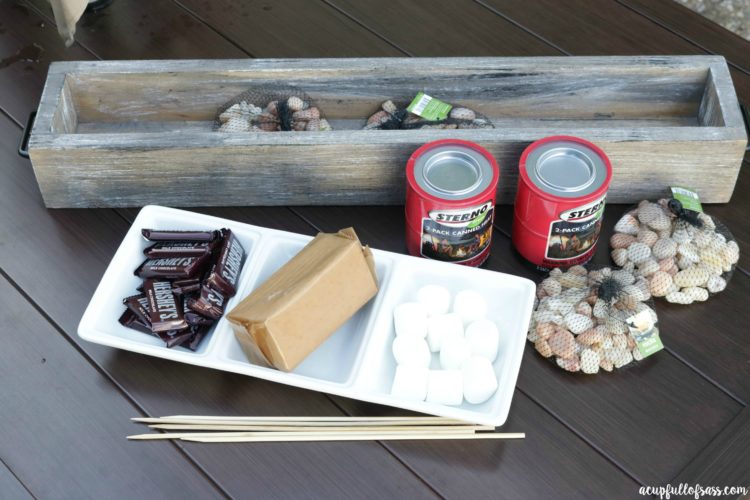 Here is what you will need.
Supplies:
Planter Box. I purchased mine from Etsy. You can also usually find them at your local hardware store. This one Measures approx. 28″L x 5″W x 3.5″H.
Pea gravel or some type of decorative rocks. I found these at Walmart.
Sterno Canned Heat. You can find these at Walmart or Target in the camping section. They are a little pricey buying them individually. You can buy them in a bundle of six online from Target and they are a little cheaper.
Directions:
Place the cans of Sterno canned heat cooking gel inside the planter box. I can actually add five cans in this size planter box.
Fill the planter box with rocks.
Use a lighter to ignite cans of Sterno canned heat cooking gel and begin roasting.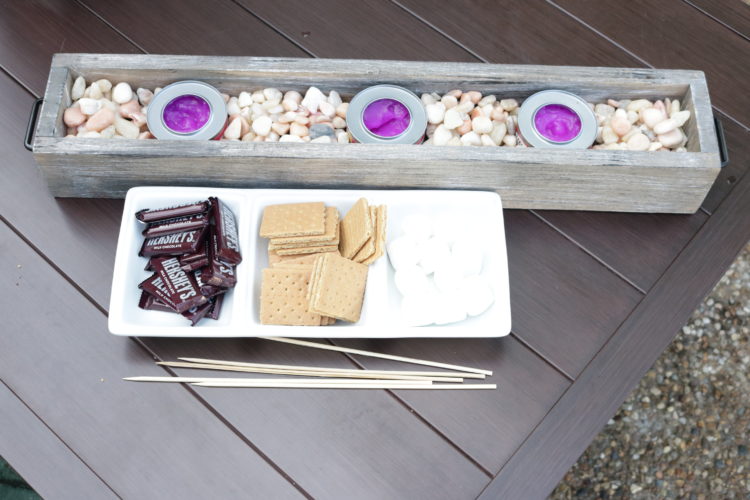 That's it. Sounds easy enough, right? Seriously, this has been a game changer for us. Place your DIY Tabletop S'mores Station in the middle of your patio table and have a S'mores night, every night.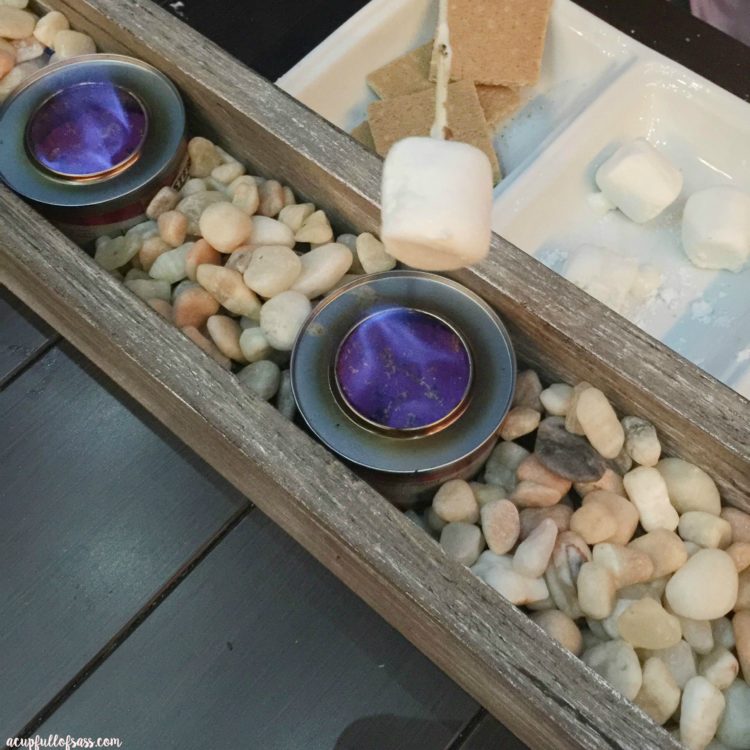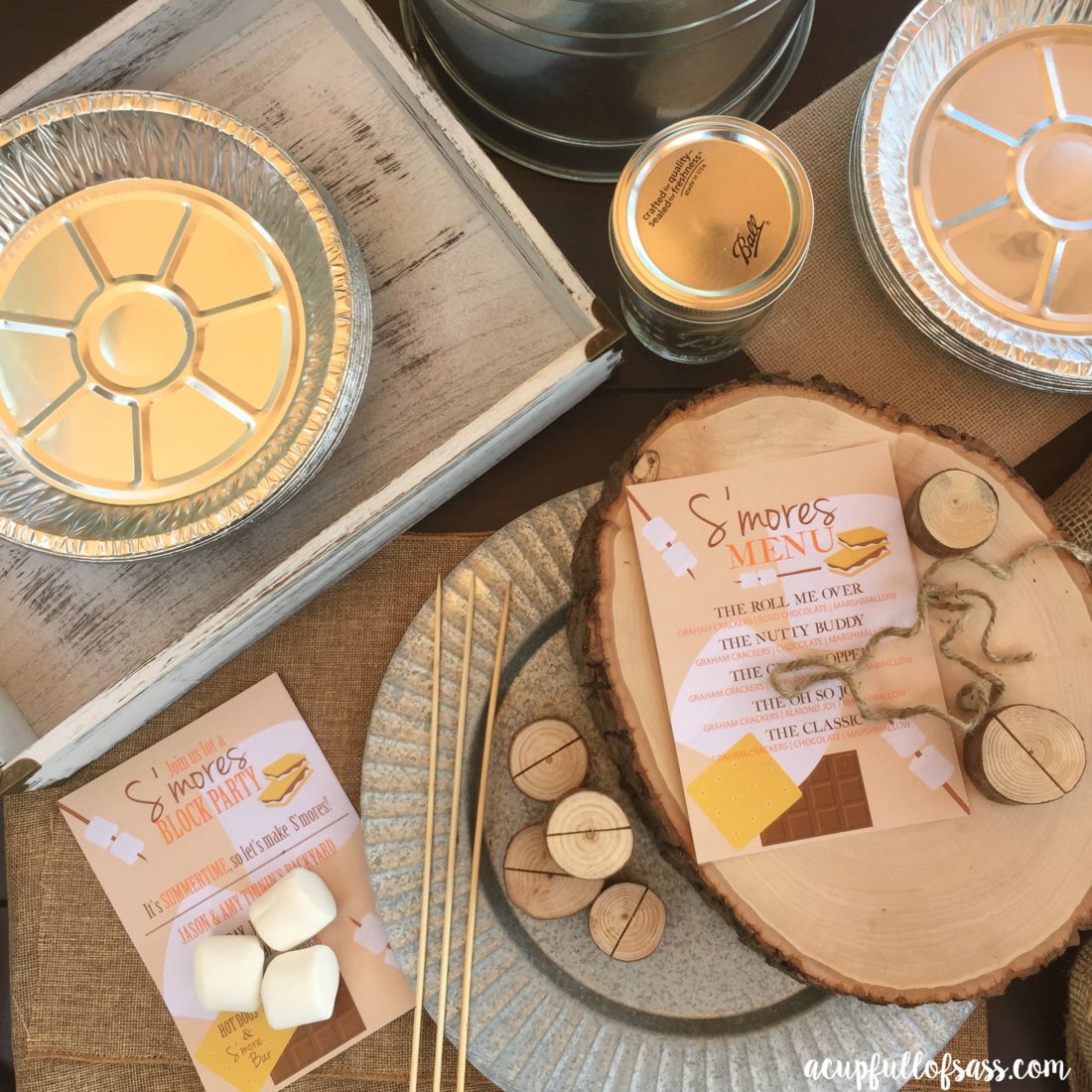 If you love S'mores you will love my S'mores Brownies. Trust me!