Today I am sharing Healthy Items to Buy at Trader Joe's. This was a requested post and video from some of my Instagram followers. These are things I personally love and work for me. I love Trader Joe's because they have great choices for healthy foods and they are very affordable. Trust me, I am a price checker. I don't live super close to TJ's so I don't get to go as often as I would like. When I am able to go I try to stock up on my favorite items.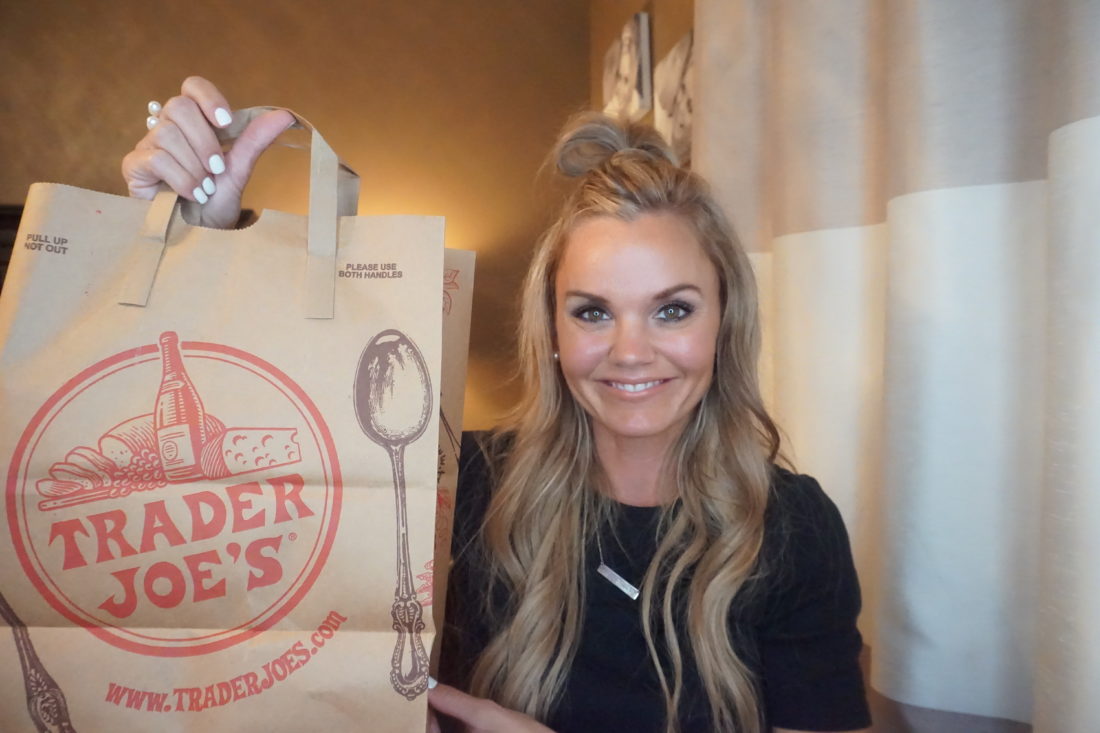 Flowers
I always grab a bouquet of fresh flowers when I am a Trader Joe's. They have a huge selection and they are very affordable. I know this isn't food related, but it's a must-have. There is just something about waking up to fresh flowers that make you smile.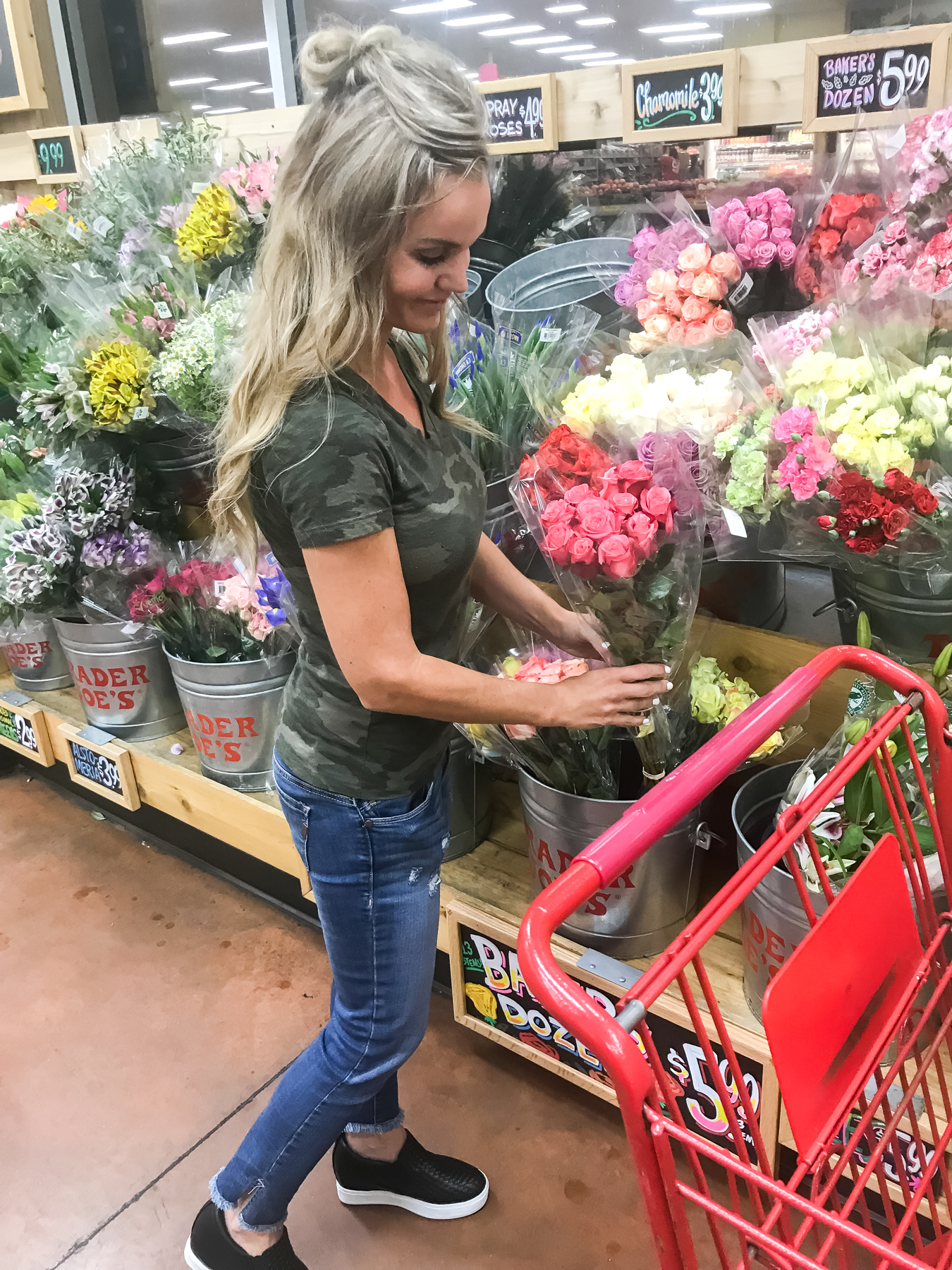 Riced Cauliflower
Riced Cauliflower is healthy and the work is already done for you. No cutting up or chopping needed. When I can make it to Trader Joes I use this to make my easy chicken cauliflower rice recipe.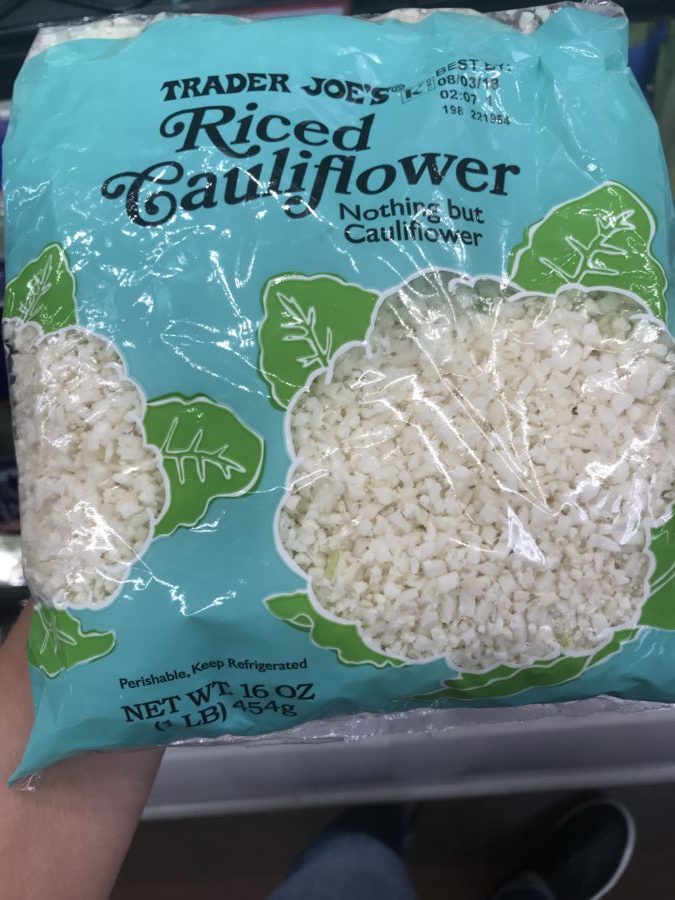 Green Goddess Salad Dressing
I don't use a lot of salad dressings on my salads due to the high calories. This salad dressing is a low calorie dressing and it taste great.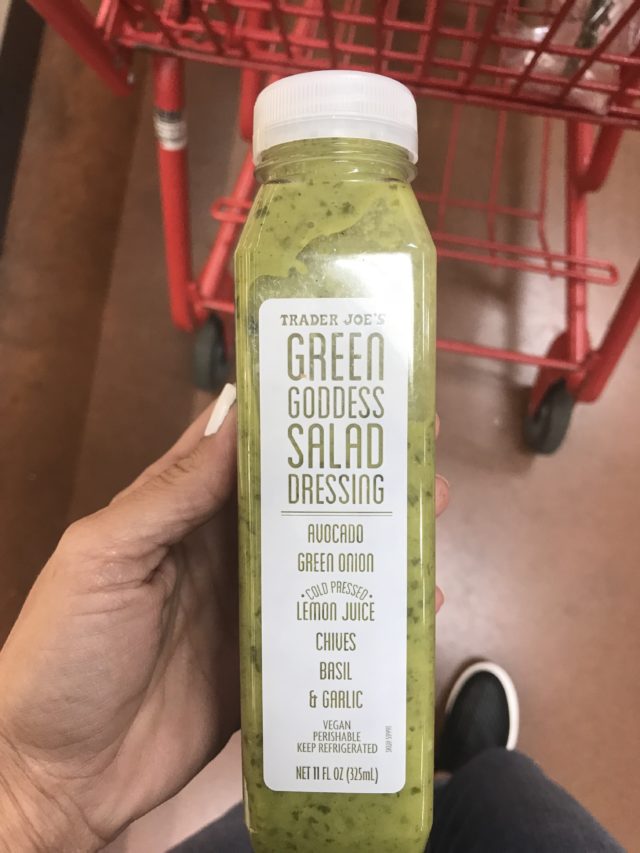 Simply the best Trek Mix
This Trek Mix is simply the best. Sorry I just had to add that. But really, it is. I like to put these in pre-measured snack size ziplock bag and carry these in my purse. You can also but them already packaged for you. Sometimes when I am at dance competitions, soccer tournaments and or just running errands this is perfect to have on hand.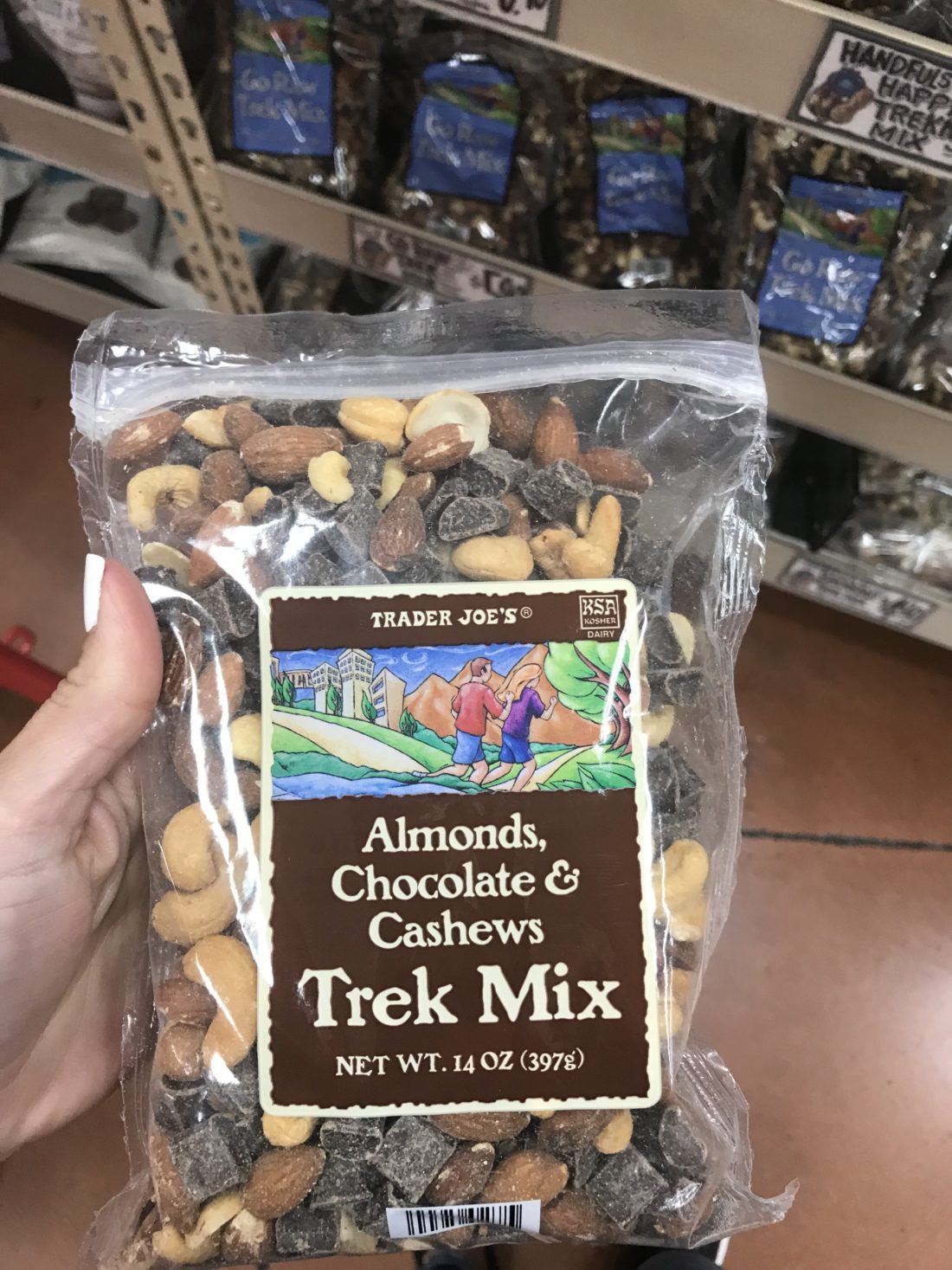 Bacon 
I love Trader Joe's bacon. I always look for Nitrate Free when shopping for bacon. And I mean come on, who doesn't love bacon?!
California Veggie Burger
These things are actually good and only 10 grams of net carbs. I eat these without a bun and a side of fresh spinach.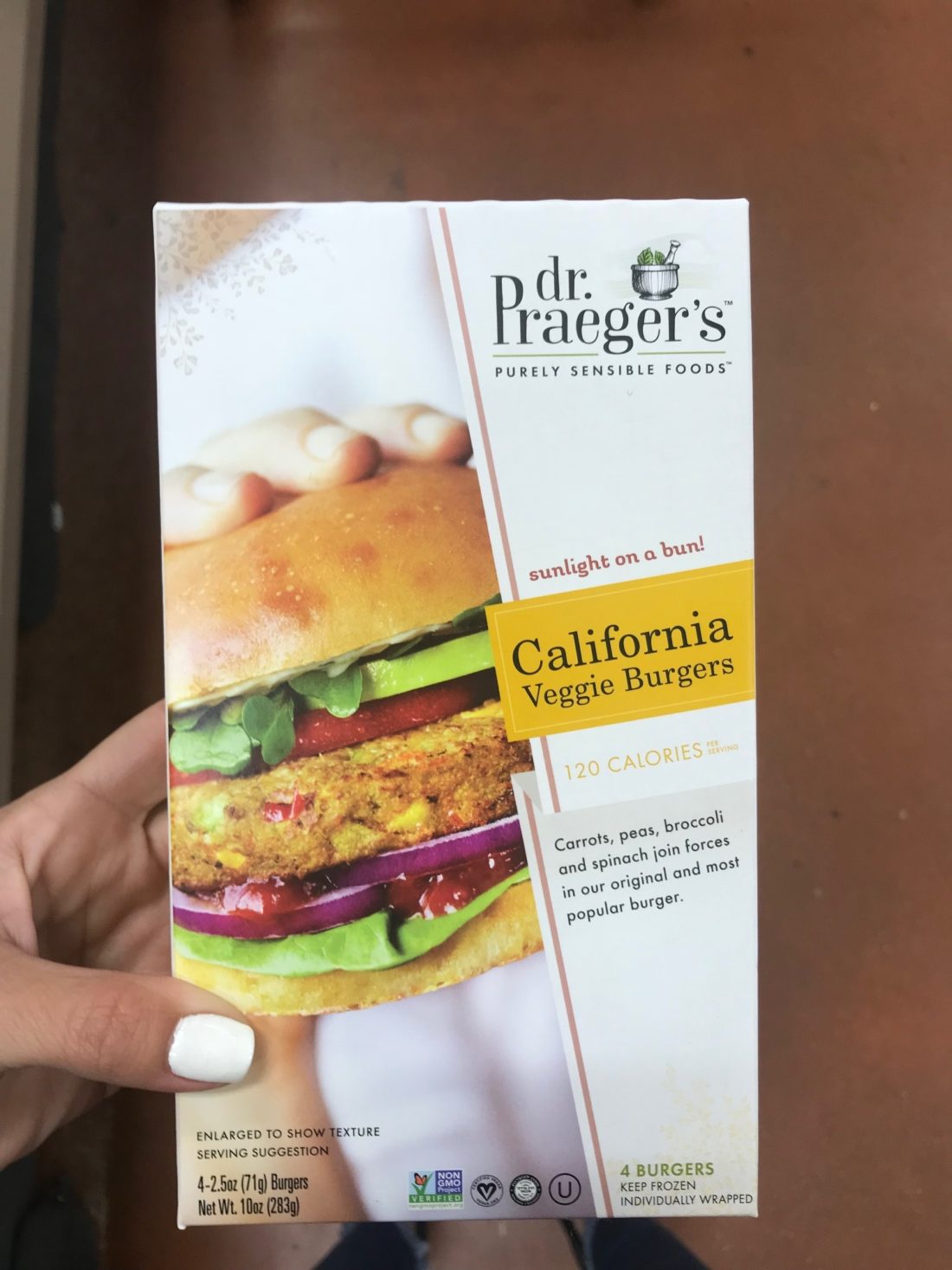 Cauliflower Pizza Crust
This crust makes for alternative to your regular crusted pizza. When I am craving pizza I use this.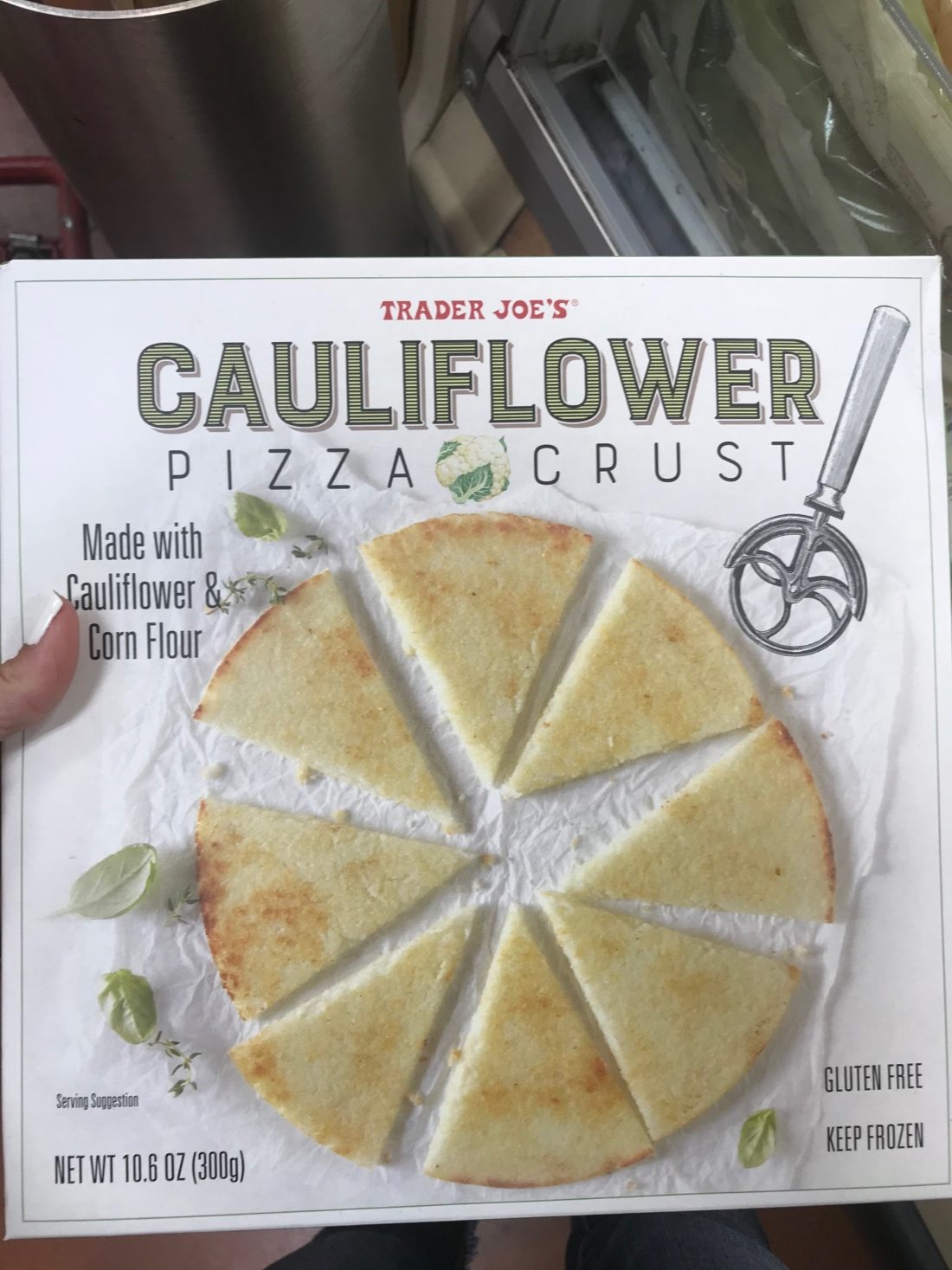 Gluten Free Crispbread
These things are so amazing. I just happened to pick them up and I am so glad I did! It's a Norwegian Crispbread with sunflower seeds, oats, sesame and flax seeds on a gluten-free cracker. You guys, these are only 3 grams of net carbs for one cracker!! I use these to dip in hummus. Can you say happy low carb day?!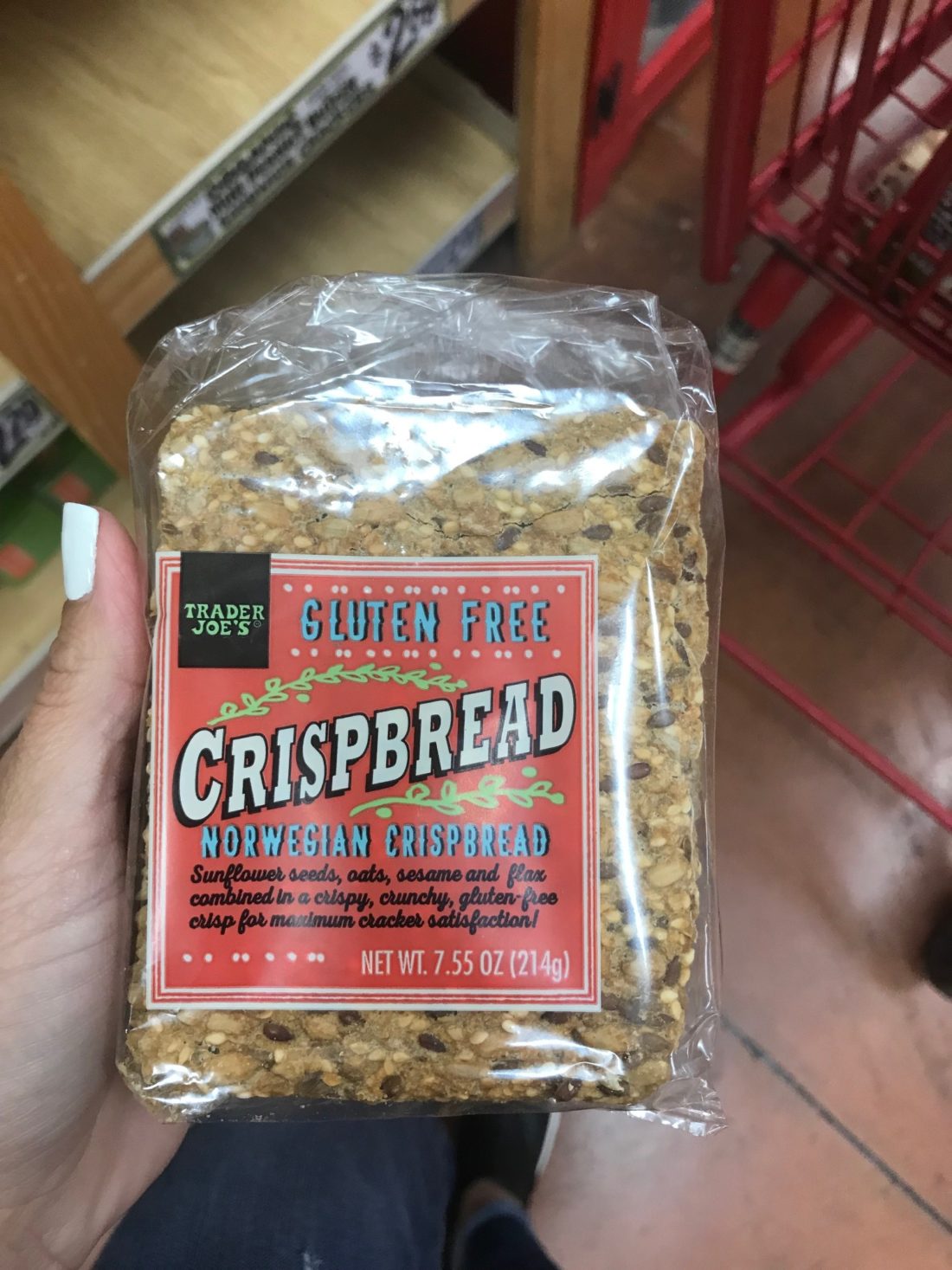 Everything But The Bagel Sesame Seasoning
This goes perfectly on my avocado toast, rice cakes, salads, dips, you name it. It's super popular and with good reason.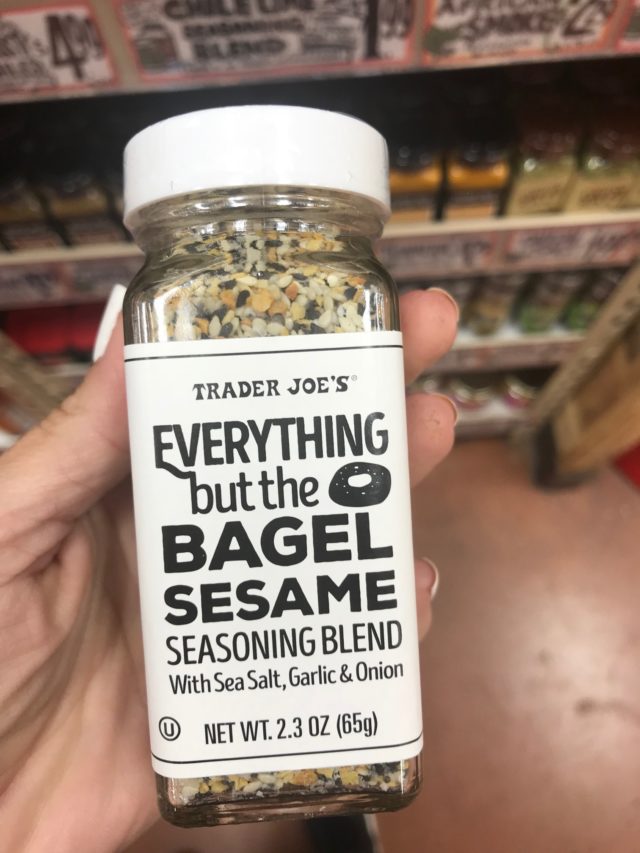 Chile Lime Seasoning Blend
This popular seasoning is great for tacos, salads, chicken and even vegetables.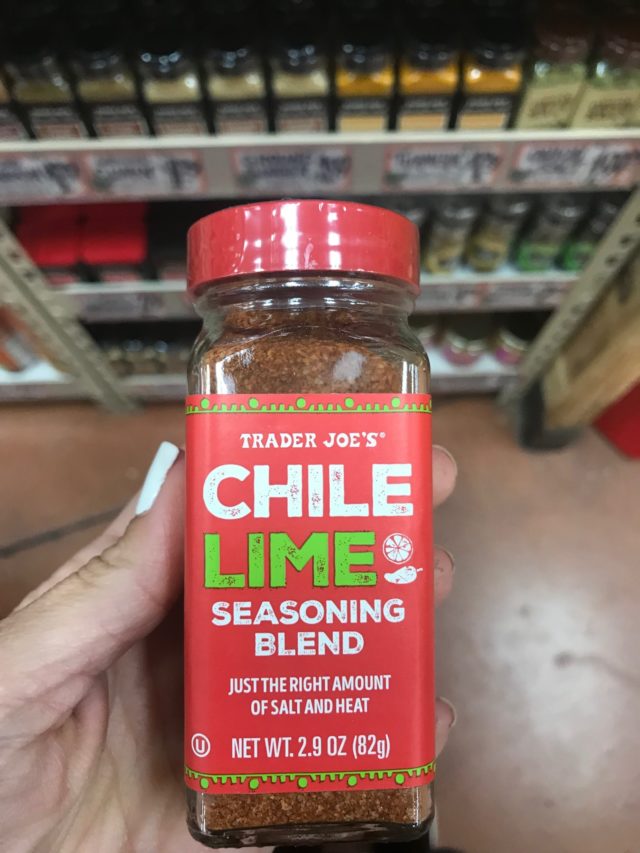 Avocado Oil
I cook with this daily. It's a healthy fat and a great alternative to olive oil. Trader Joe's has the best price on it too.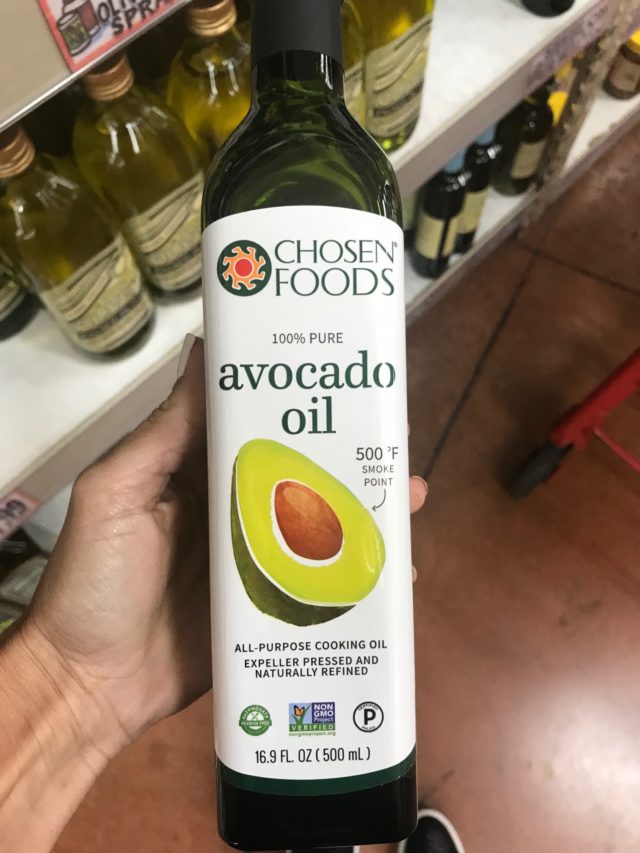 Peanut butter Flax & Chia Seeds
I love this combination of peanut butter with flax and chia seeds. It adds a nice crunch to your food and it's super healthy. I like to put this on top of my rice cakes.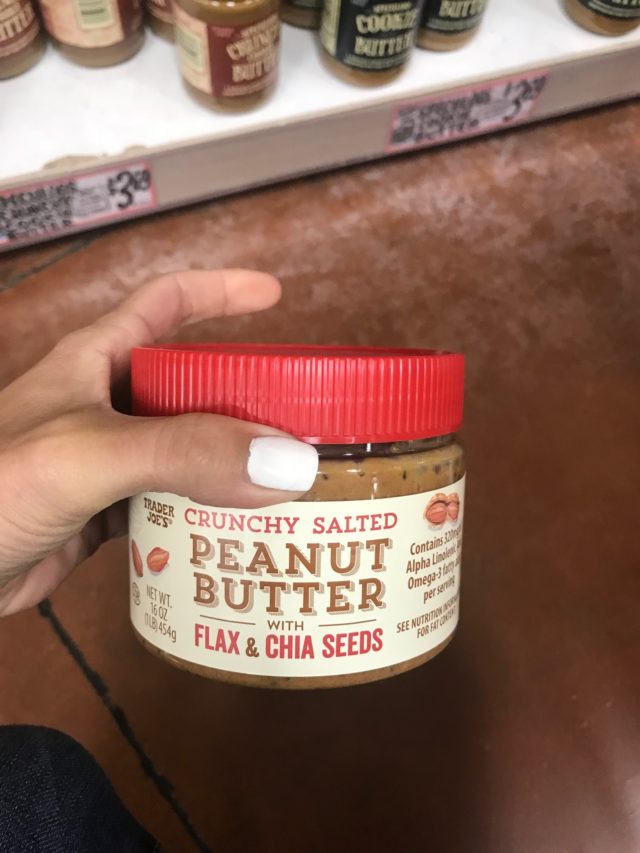 Coconut Sugar
I use this in place of white sugar when baking. Trader Joe's has the best price too.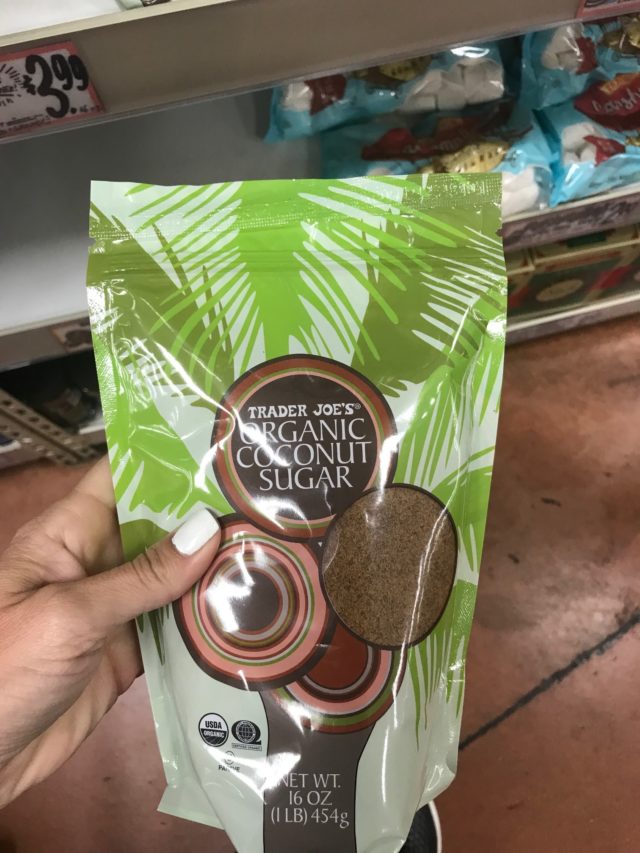 Plantin Chips
I eat these in place of chips. They are delicious and can become addicting.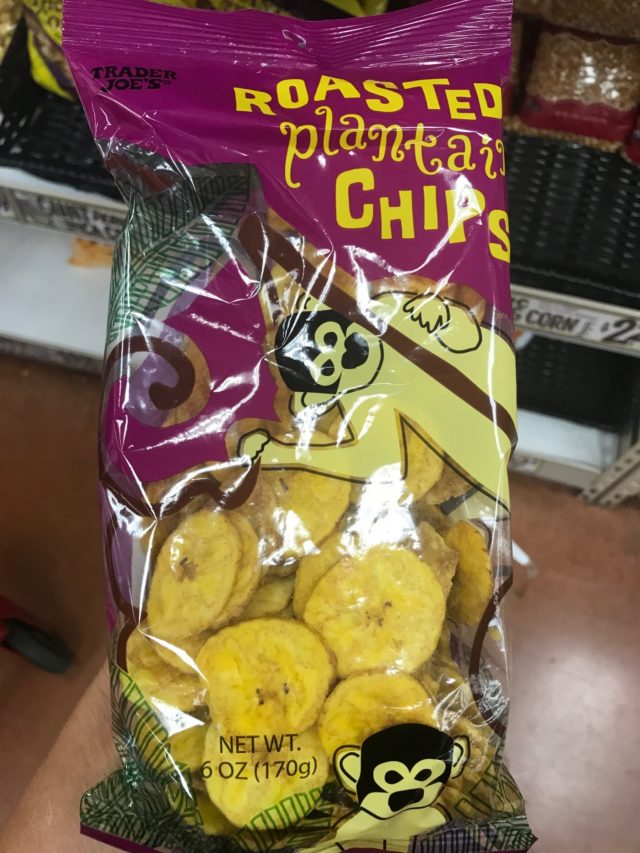 Coconut Aminos
This is a healthy alternative to soy sauce. It's gluten free and paleo friendly. Check out my Low Carb Chicken Fried Rice recipe here.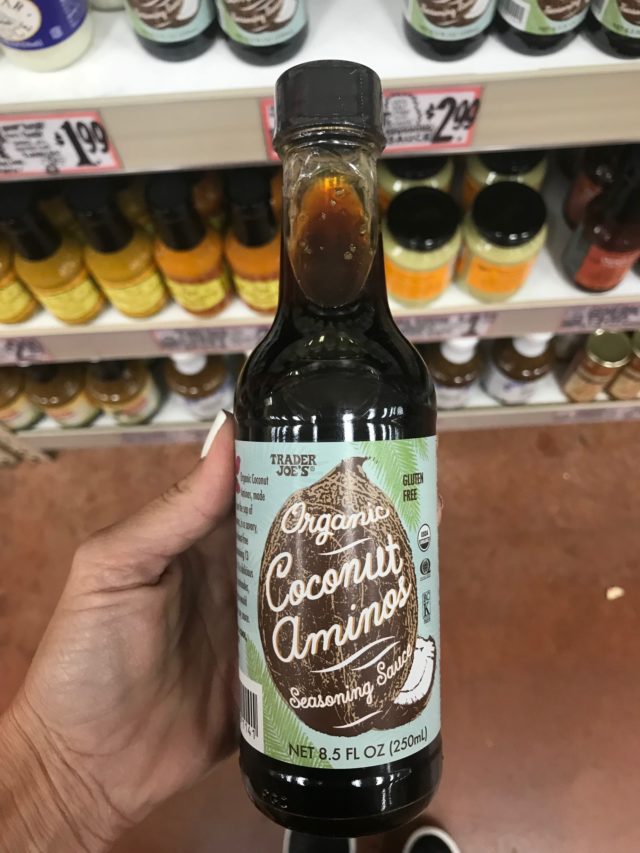 Just Beets
They are just that…beets. These are crispy like a chip, but much healthier for you.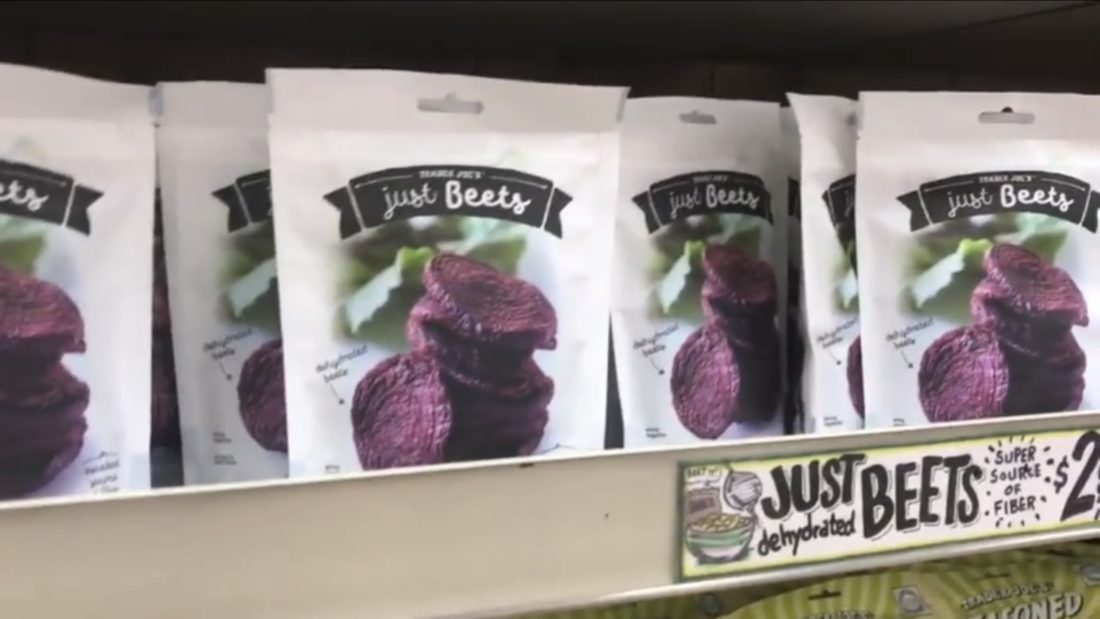 Sweet Potato Ribbons
These sweet potato ribbons are great for salads, stir-fries, soups and even casseroles. I saute mine with other vegetables. These did not make it in my video.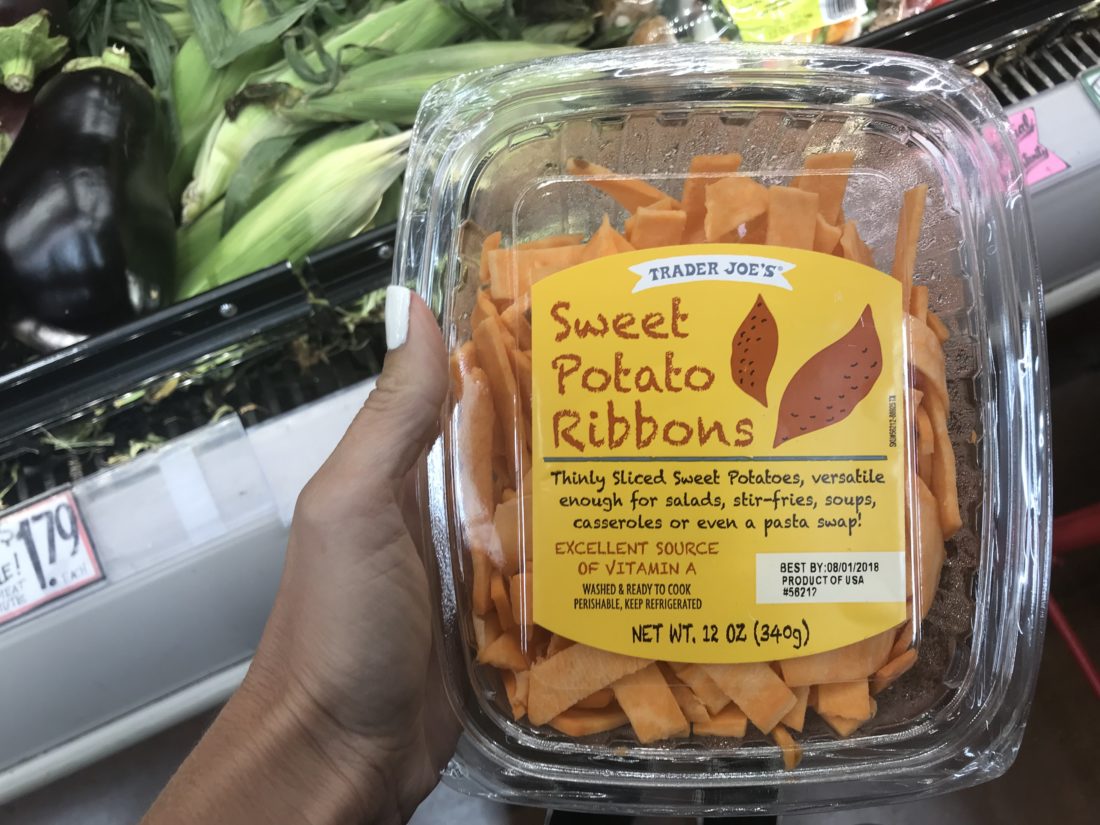 Chunky Guacamole made with Greek Yogurt
This stuff is delicious and healthy It's lower in calories because of the greek yogurt. Give it a try. Trust me, it's yummy!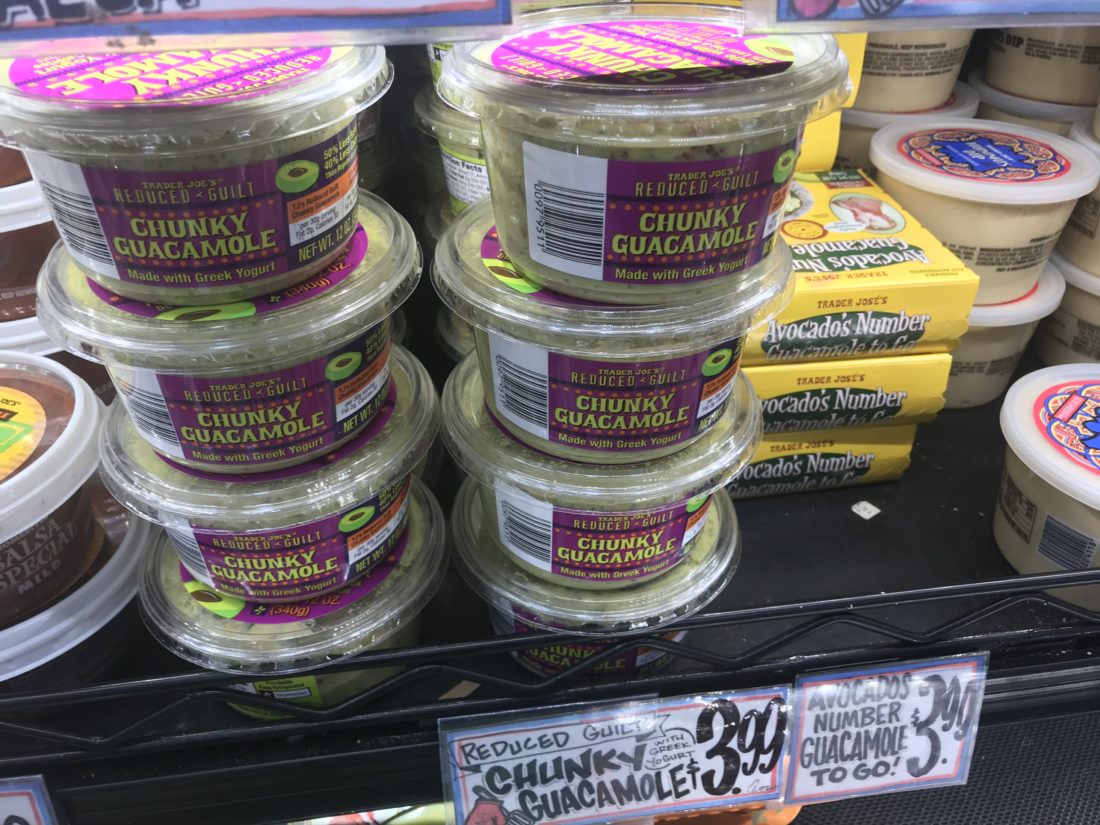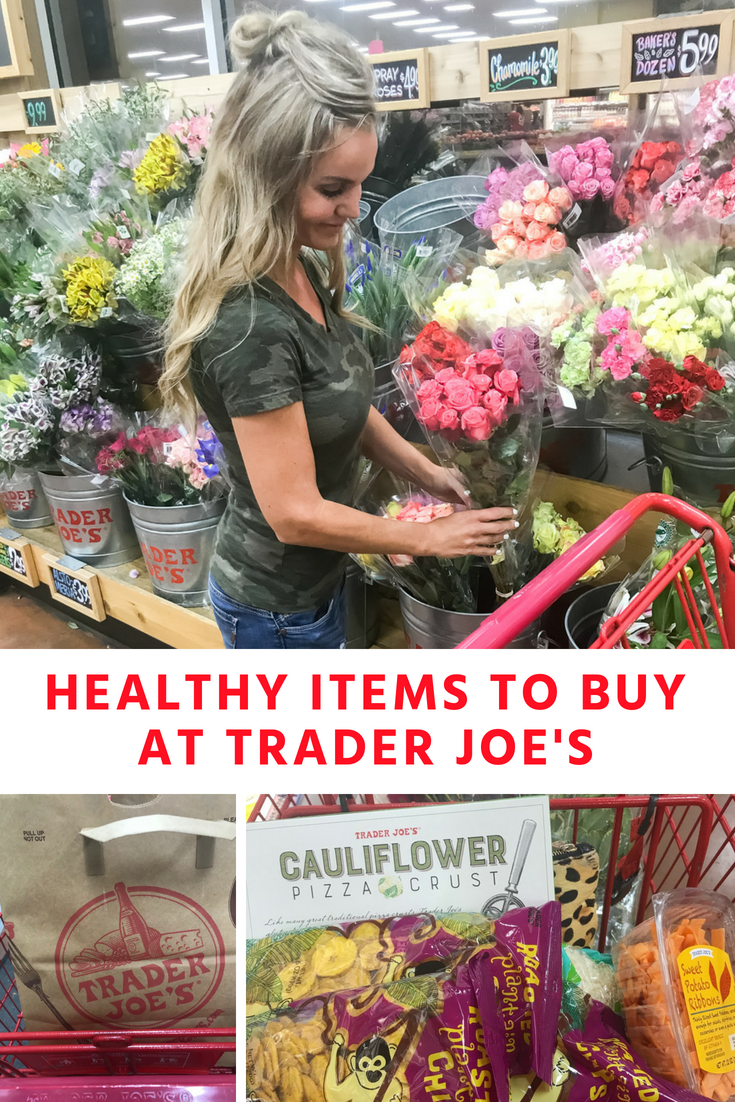 And that's it for my Trader Joe's Healthy Food items. I hope this helps you the next time you shop at Trader Joe's.
See my full video on my channel here.