This easy Peanut Butter Cup Ice Cream is one of my favorite ice creams and it only takes 20 minutes.  Can't get much easier than that. And now you can make it at home. If you don't have an ice cream maker, you need to get one. The one I use is a Cuisinart. Seriously, I use mine all the time in the summer. My kids love it!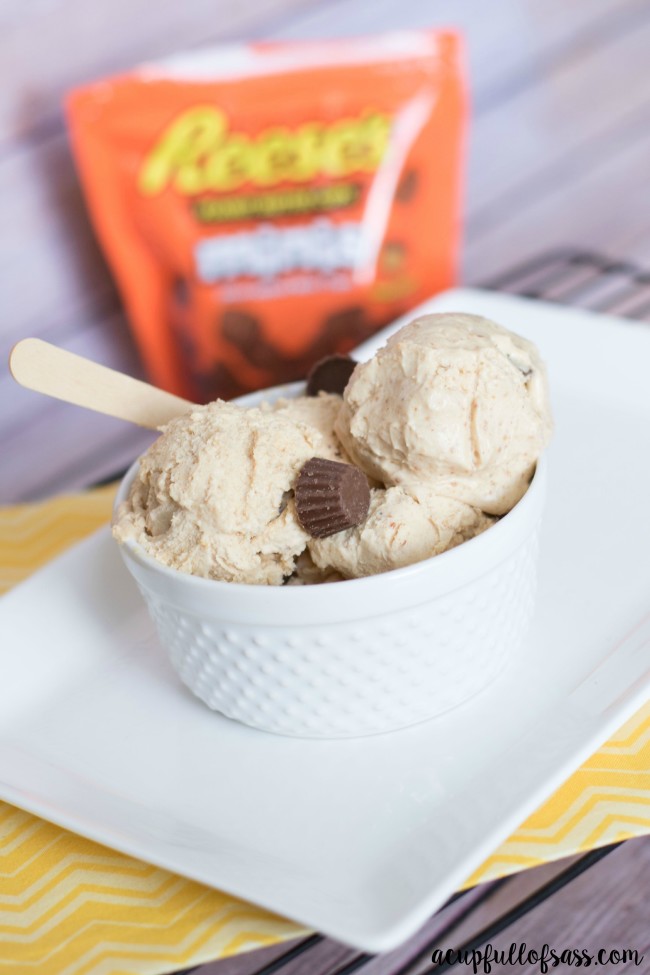 Ingredients:
1 cup of Smooth Peanut Butter (I use Smucker's Natural)
3/4 cup of Sugar
2 Cups of Heavy Cream
1 Cup of Whole Milk
1 tsp. Vanilla
Directions: 
With a hand mixer, mix milk and sugar in bowl until sugar is dissolved.
Next add vanilla and heavy cream.
Mix in peanut butter
Once mixed well, pour into ice cream maker.  I use a Cuisinart Ice cream maker.
Add about 10 mini Reese's Peanut Butter cups
The ice cream should be ready in 20 minutes
After it's finished you can put the freezer bowl back into the freezer to give it more time to harden up.  If you like softer ice cream serve immediately.
Enjoy!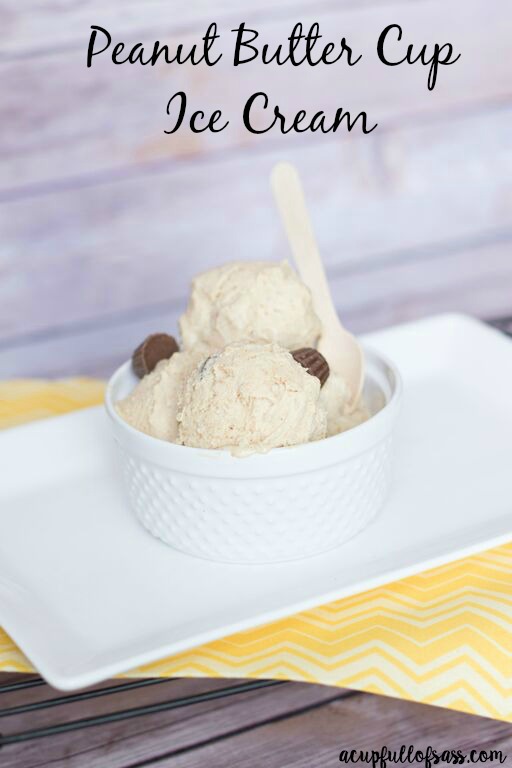 Our other new favorite ice cream is my Cotton Candy Ice Cream.  This is a hit with the kids!
Photo Credit  Ashley Michele Photography
Now grab a spoon and dig in!