When I was a kid one of my favorite sandwiches was an egg salad sandwich.  When I was in 2nd grade, my mom surprised me and packed one in my lunch.  I was so excited to find it.  Until all the kids at my lunch table was holding their noses asking what that smell was?  I hate that they have that stinky egg smell.  That was the last time I had an egg sandwich in my lunch. lol
I wanted to try making an egg salads recipe that was a little on the healthier side.  Every little bit helps, right?  Here is what I came up with something.  Egg salad made with avocado, spinach and bacon.  Sounds yummy right?  So what I did to cut down a little on the calories was use 4 egg whites instead of 8 whole eggs.  I then used greek yogurt to cut down a little on the mayonnaise.  So the egg salad is still very creamy even with cutting back a little on the mayonnaise.  I Love how the recipe turned out.  Still very tasty with a little less calories.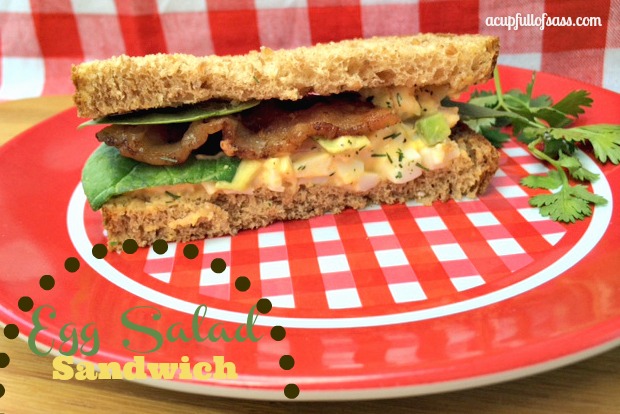 Ingredients:
1 avocado cubed
8 eggs boiled – Use 4 egg whites and 4 whole eggs
1/4 cup red onion chopped
1/4 cup greek yogurt
1/4 cup real mayonnaise light
cooked bacon slices
fresh spinach leaves
1/2  lime
1 Tablespoon dill
1 teaspoon paprika
salt
pepper
Directions:
Boil eggs, peel and cut into small pieces. Use only the whites of 4 eggs. The other 4 use the whole egg.  Mix eggs, cubed avocado, red onions and juice of the lime.  In a separate bowl mix yogurt, mayonnaise, dill and paprika.  Combine the mayonnaise mixture with the egg mixture.  Add salt and pepper to your liking.  Stir and serve on whole wheat bread with spinach leaves and bacon.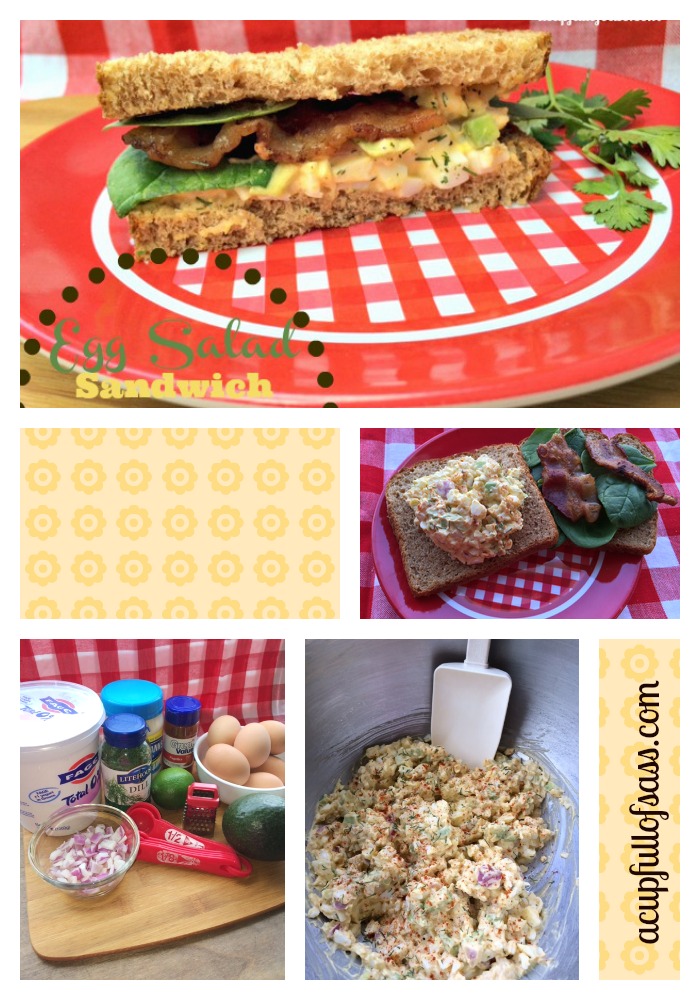 [amd-zlrecipe-recipe:1]