Look who is joining us for Thanksgiving!  Elfie our Elf on the Shelf is back.  I wanted to do something fun for his grand entrance if you will.  Pinterest has so many cute ideas.  I found this adorable Christmas mailbox at the Dollar store.  Little did I know at that time it would be apart of Elfie's grand entrance.  I then ordered the Elf on the Shelf movie.  I had wanted to order it last year but never did.  The movie fit perfectly in the mailbox.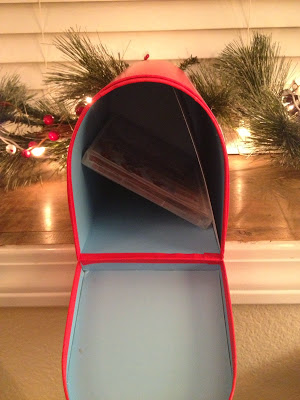 I found the floor puzzle at Deals.  My girls love puzzles.  I then found a letter on Pinterest to print from the Elf.  The last touch I used mini marshmallows  to spell out "I'm back." I can't tell you what excitement came from the kids when discovering Elfie.  After reading the letter Claire immediately said "guess I better clean my room."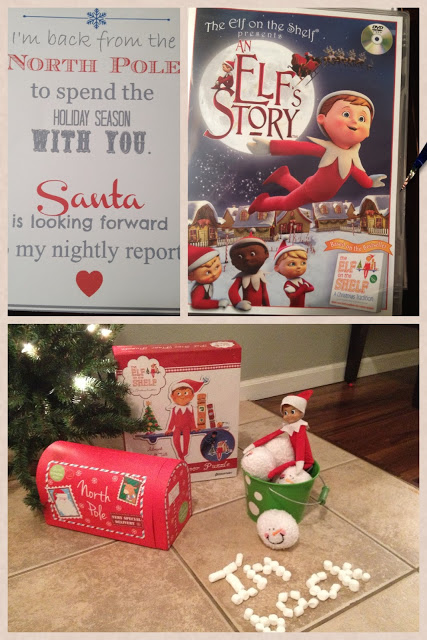 This is the third year of doing the Elf on the Shelf.  I love seeing the magic in my children's eyes!  I love this time of year!  And I must say the movie is a Must!!  My kids are so into it!  Does your family have an Elf? See how Elfie made his next appearance
here
.