My new favorite healthy treat is fruit and yogurt parfait. It has layers of fresh fruit, creamy yogurt, and crunchy granola. Is your mouth watering yet?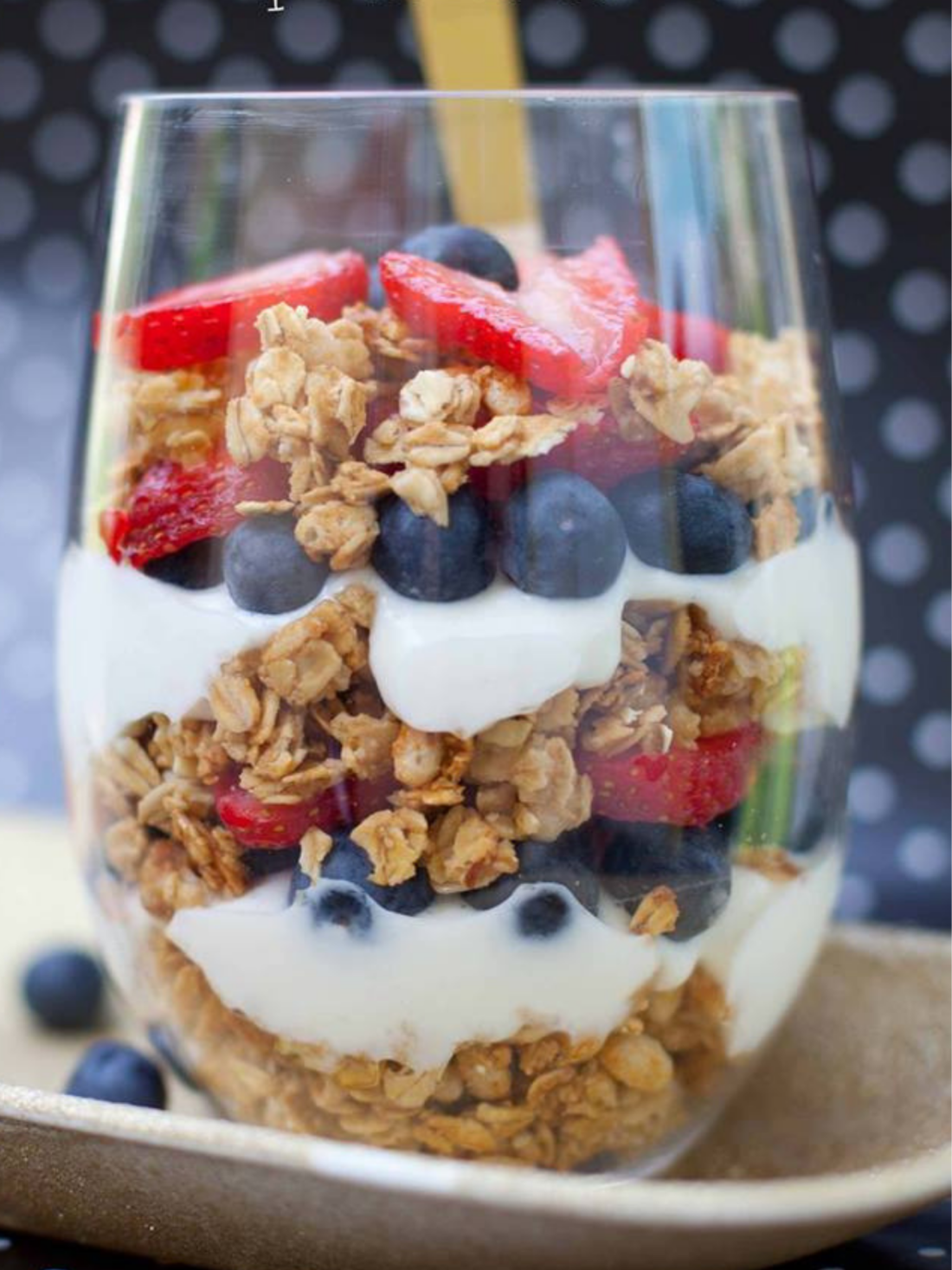 Fresh Fruit
Layer your glass with fresh fruit like strawberries and blueberries. Or use any fresh fruit you like. I like to slice the strawberries into thin pieces. This way each bite you can capture the full taste of the fresh fruit, yogurt, and granola.
Yogurt
There are so many different yogurts you can choose from. Flavored, low fat, sugar-free and so on. I like to use Vanilla Greek Yogurt for my Yogurt Parfait. Greek Yogurt. Greek Yogurt has less sugar and is high in protein. Whichever yogurt you decide to use, make sure you pay attention to the ingredients and nutritional information.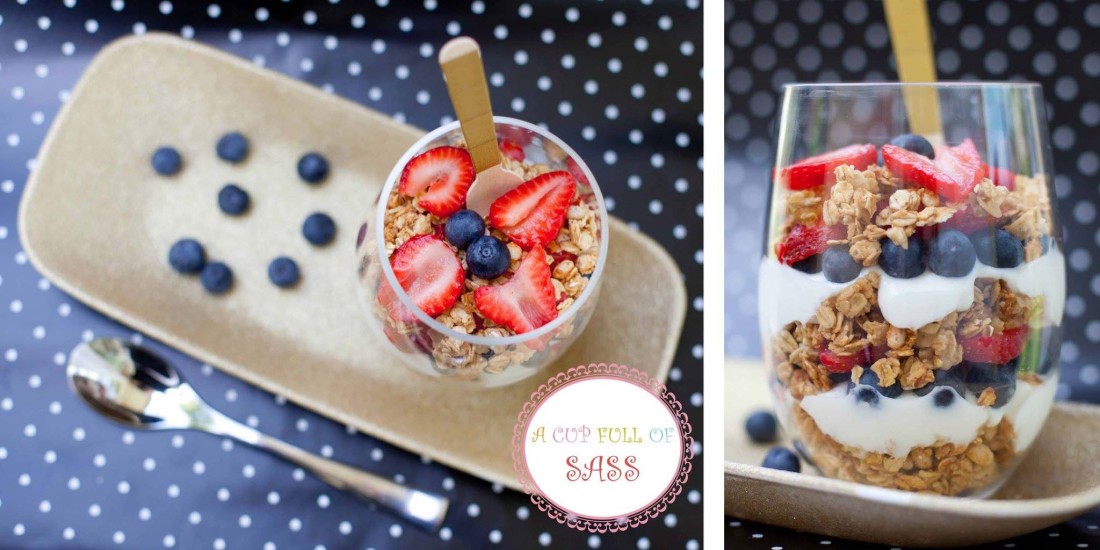 Granola
By adding granola to your parfait it really adds a delicious crunch that complete this recipe. You want to make sure you read the nutritional information of the granola you choose. Again, there is some granola that isn't the best for you. So pay attention to that.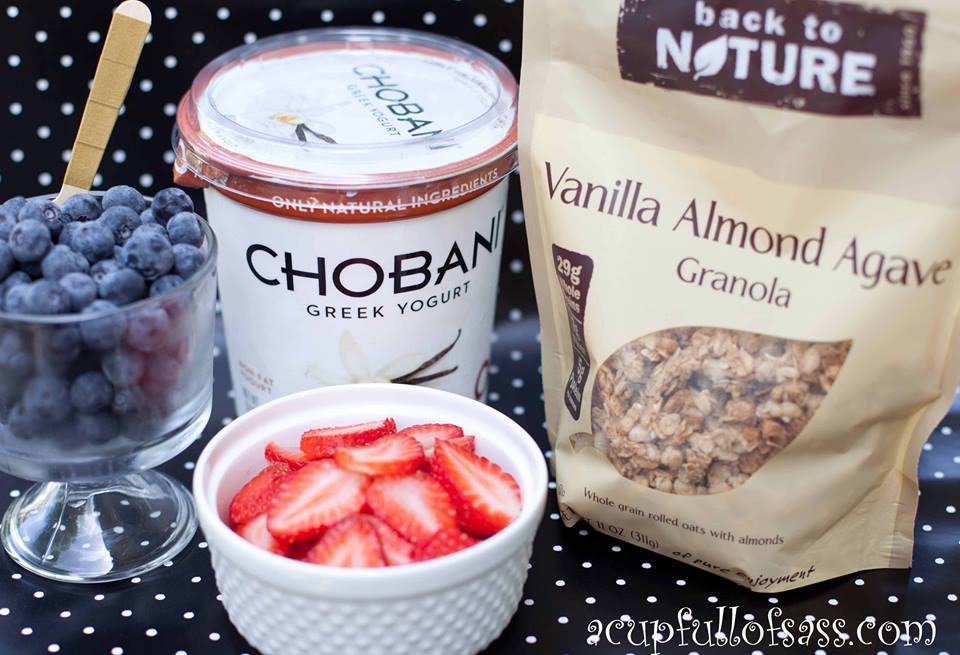 I also made Fruit and Yogurt Parfait Shooters. Perfect for a brunch, bridal or baby shower. Wait until you see how cute these are.
I hope you enjoy this healthy breakfast or healthy snack. It's definitely one of my favorites.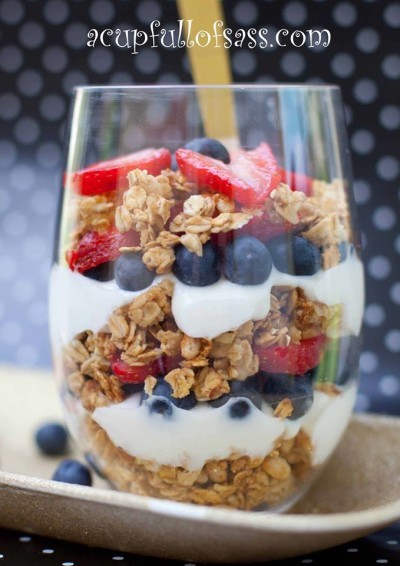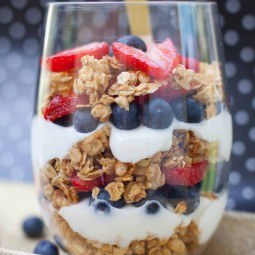 Fruit and Yogurt Parfait
Ingredients
Vanilla Yogurt

Fresh Strawberries

Fresh Blueberries

Granola
Instructions
Layer granola in the bottom of a parfait glass.

Add blueberries and sliced strawberries.