I tried some new hair products and wanted to share them with you. I also wanted to add my favorite hair products, facial products and faux tan products for 2017. I actually have a video with my full review here and at the end of this post.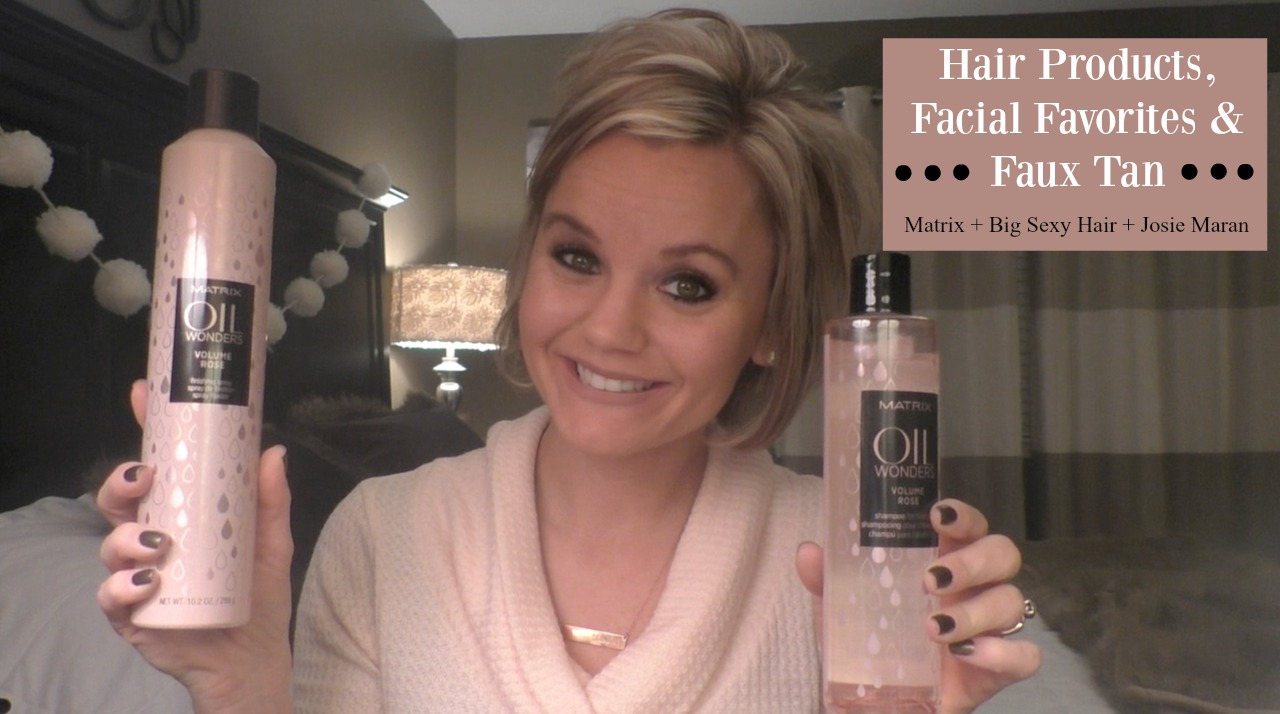 I tired the new Matrix Oil Wonders Volume Rose Shampoo, Rose Conditioner and Rose Finishing Spray. Let me first say, how gorgeous is this packaging?! It had me at rose gold. The smell is amazing! Like really really amazing. It smells like roses. The Shampoo and Conditioner is infused with rose hip oil and works for fine hair. After using the shampoo and conditioner, I will say it does not really lather. So I was a bit disappointed in that. My hair was very soft after using it and it smelled like heaven. This is something I can not use daily, but I do alternate between this and my Matrix Biolage. I like switching my products around so this works great for me.
As for the Finishing spay, I love the smell of this too. This hairspray is light weight hold. I personality like a stronger firm hold, so I use my Big Sexy Spray and Play. I will then use the Volume Rose spay on top. Mostly because I love the smell. If you prefer a light weight hairspray, this is for you. You will love it!
So my overall thoughts on this product is I really like it and I plan to use these products with my current ones.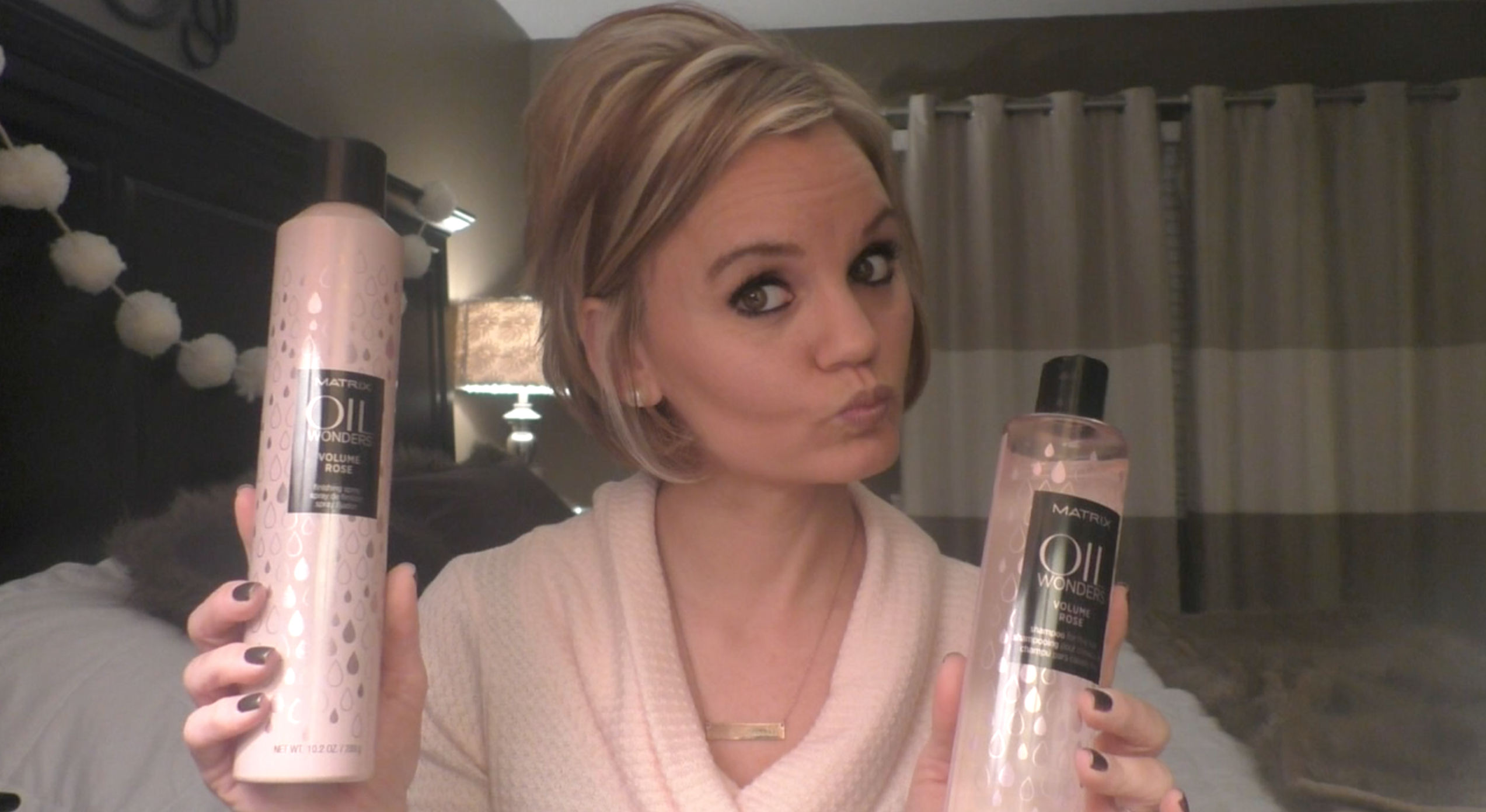 I still use and Love my Big Sexy Hairspray and my Big Sexy Hair Powder Play.
Matrix Oil Wonders Volume Rose Shampoo 10 oz & Conditioner
Matrix Oil Wonders Volume Rose Finishing Spray
Matrix Biolage Colorlast Shampoo
Matrix Biolage Colorlast Conditioner
Big Sexy Hair Spray & Play Volumizing Hairspray
Sexy Hair Big Sexy Hair Powder Play
For the Facial items and Faux Fan products you can see my full review on my video.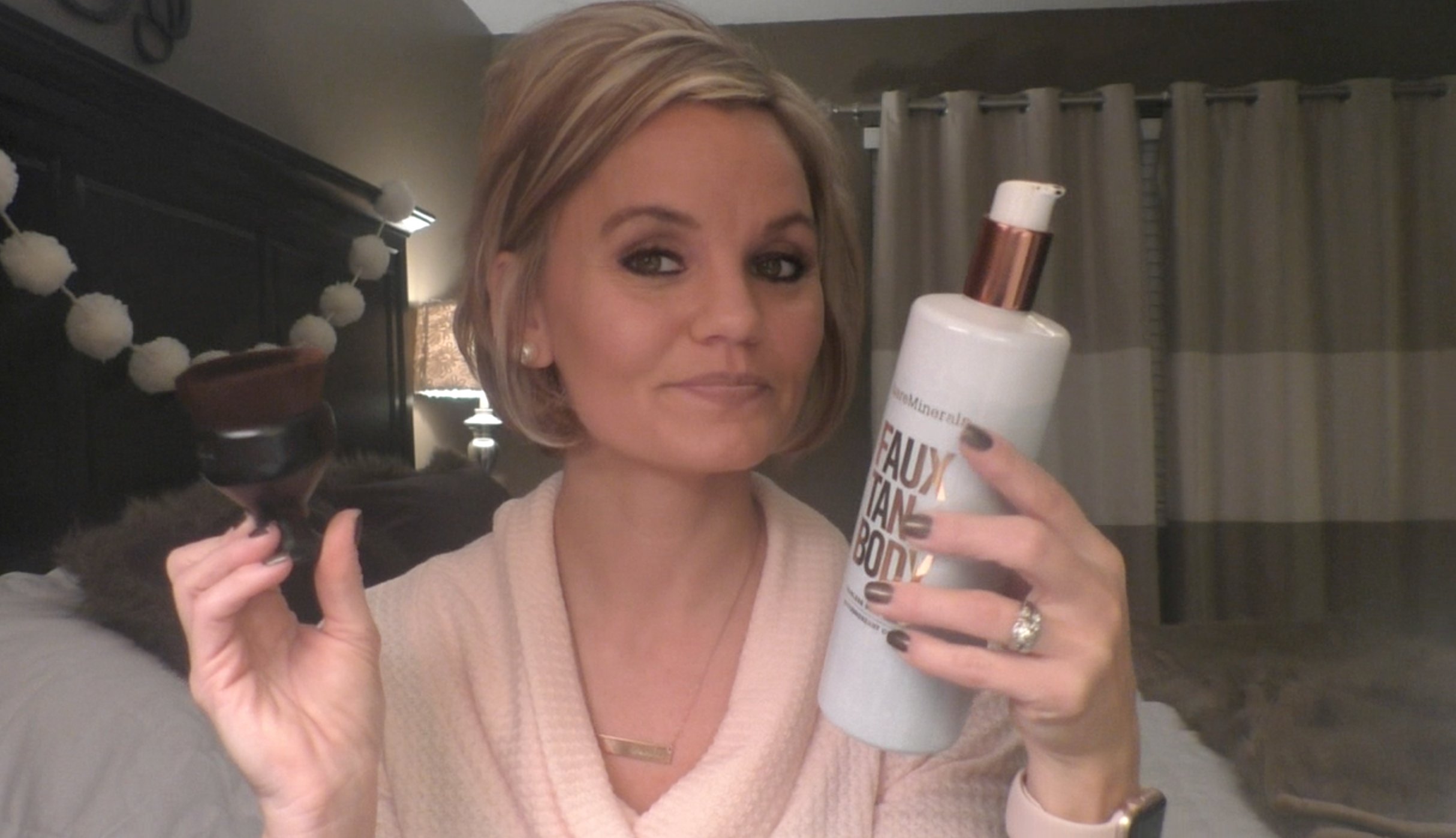 Play Josie Maran Argan Cleansing Oil
Fresh Rose Floral Toner
Dr. Jart Water Fuse Water-Max Sleeping Mask
Clarins Liquid Bronze Self Tanner
Bare Minerals Faux Tan Body
Tanning Brush
xoxo,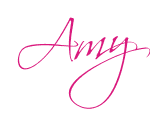 Facebook | Pinterest | Twitter| Instagram| Periscope