These Halloween Bingo Cards are perfect for your child's Halloween party or just to play at home. I am in charge of my 1st graders Halloween party this year, and I thought Bingo would be a fun game to play. Do we have any room moms out there? Yep, I thought so. 🙂
Bingo Cards
I have designed eight different bingo cards along with the picture card piece to call out during the game. Two bingo cards will print on an 8×10 size paper. For best results print on card stock or have printed at your local office store. I plan on laminating my cards so they will last longer. 🙂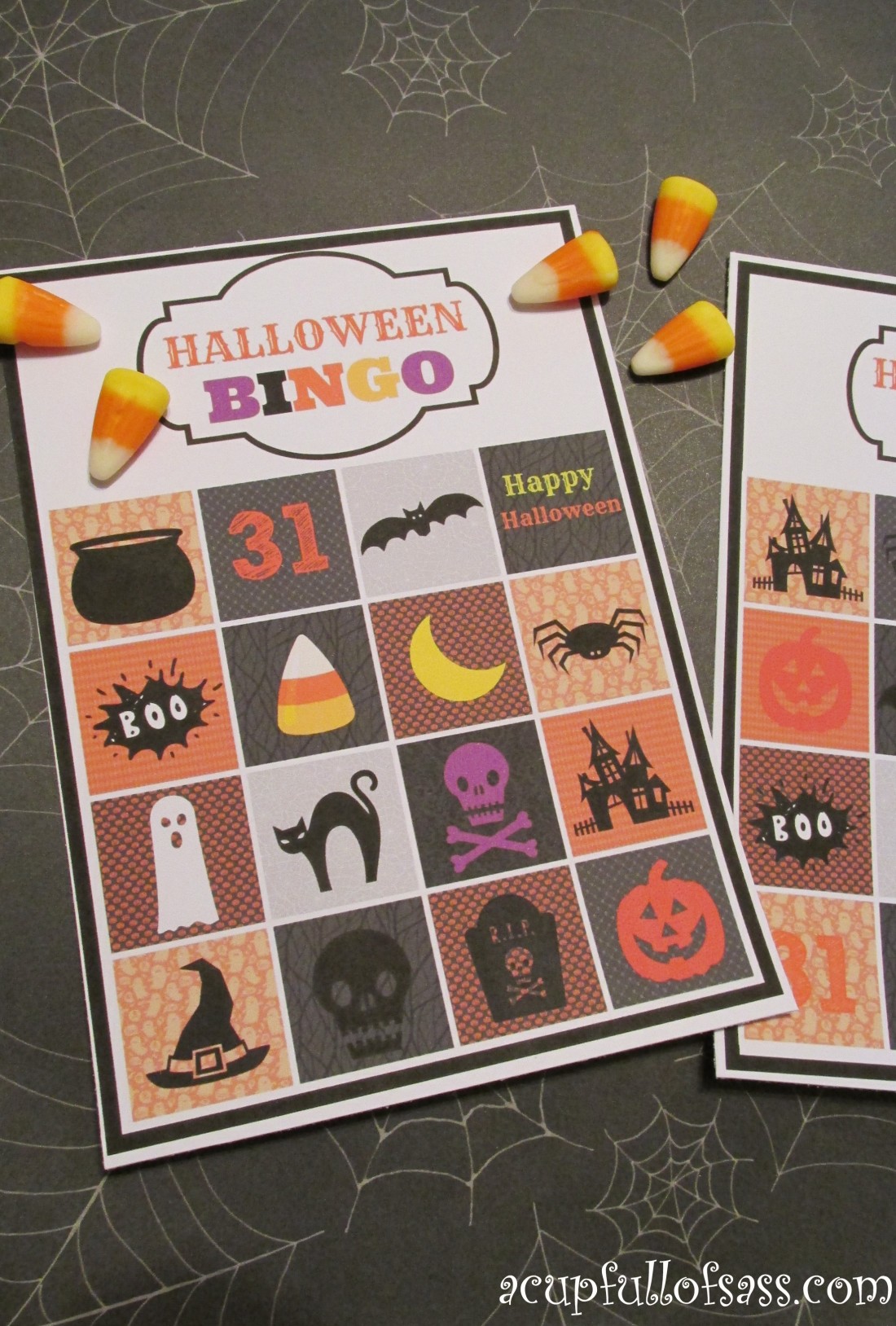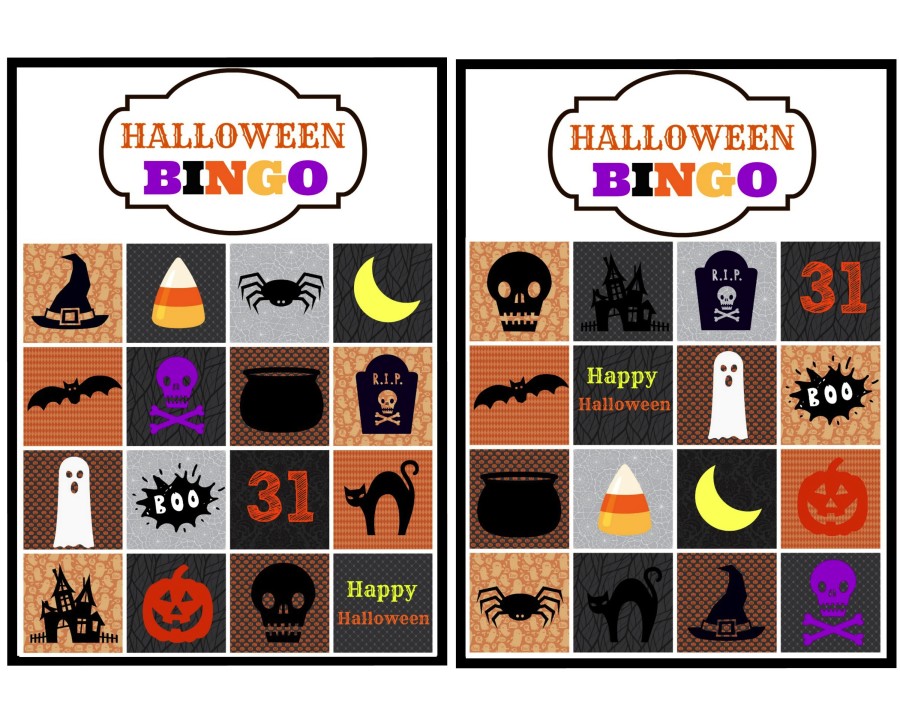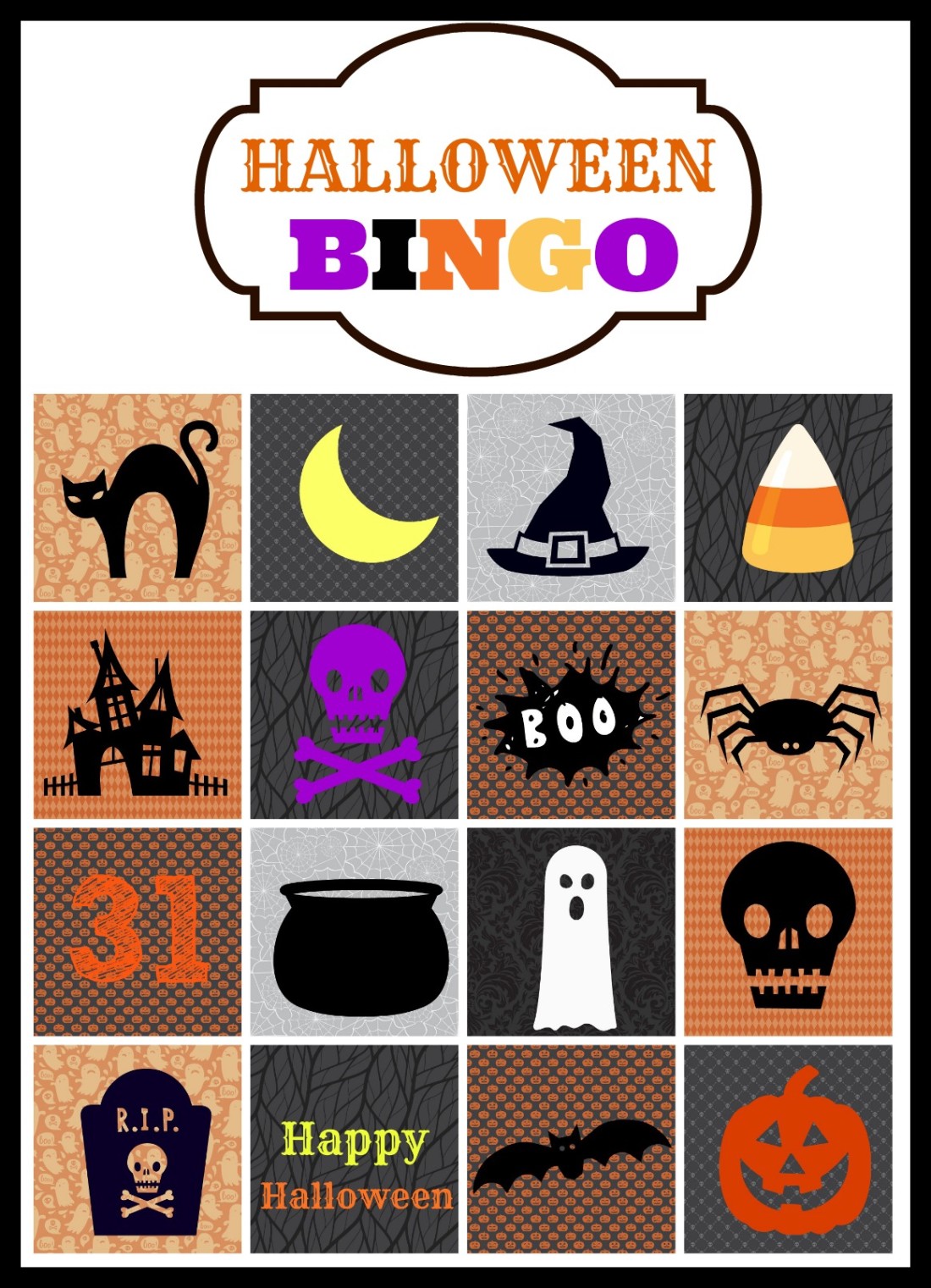 Bingo Game
Download Bingo game here. There are 8 different bingo cards along with a picture card for the calling pieces. For best results print on cardstock and laminate. Two bingo cards will print on an 8.5 x 11″ size paper.
How to Play:
Give each player a bingo card.
Give some type of item to cover the pictures with once they are called out. Examples could be candy corn or M&M's. Anything small will work.
Have someone call out the pictures drawn from the calling piece pile.
Each time a player has an item called, they will place a marker over that spot on their bingo card.
Once someone has four squares covered in a row they shout BINGO! And that is the winner. There could be more than one winner and that's okay too.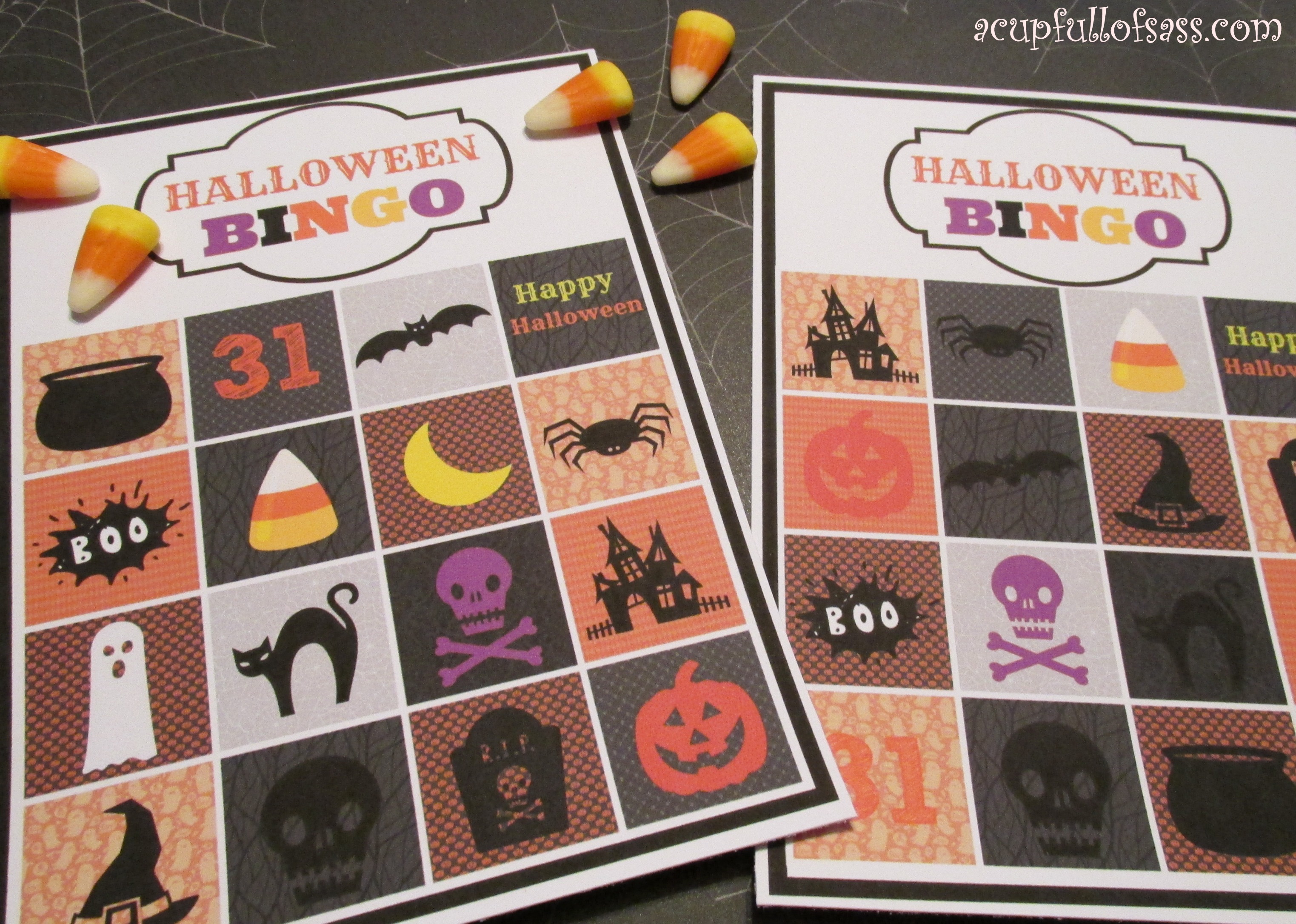 I hope these bingo printables help make your Halloween a little more fun! Check out these Printable Halloween treat bag toppers. They make great party treats.
If you are looking for a Halloween recipe check out my Halloween Taco Dip. It will be a hit at your next party! Enjoy!