Today I am sharing 10 Things You Need to Know before Microblading. Let me first start out by saying this post is long overdue. I took photos and video during the first time I had microblading done (6 months ago). Time got away from me, and well I never edited the video, photo nor wrote the post. I apologize for that. This is my second time having microblading done or some would call it a touch-up and I knew I had to get this post written.
Why I had Microbalding done.
Eyebrows can seriously transform your face. Your entire look. Trust me. When my eyebrows are on fleek, (did I just really say that) I feel amazing about myself. After years of waxing (because thin eyebrows were popular in the 90's) I lost all of my natural eyebrows. Believe it or not, before waxing I had thick beautiful eyebrows. Of course, I hated them at that time. I found myself spending a long time trying to shape and fill my eyebrows with makeup and to be quite honest I sucked at it.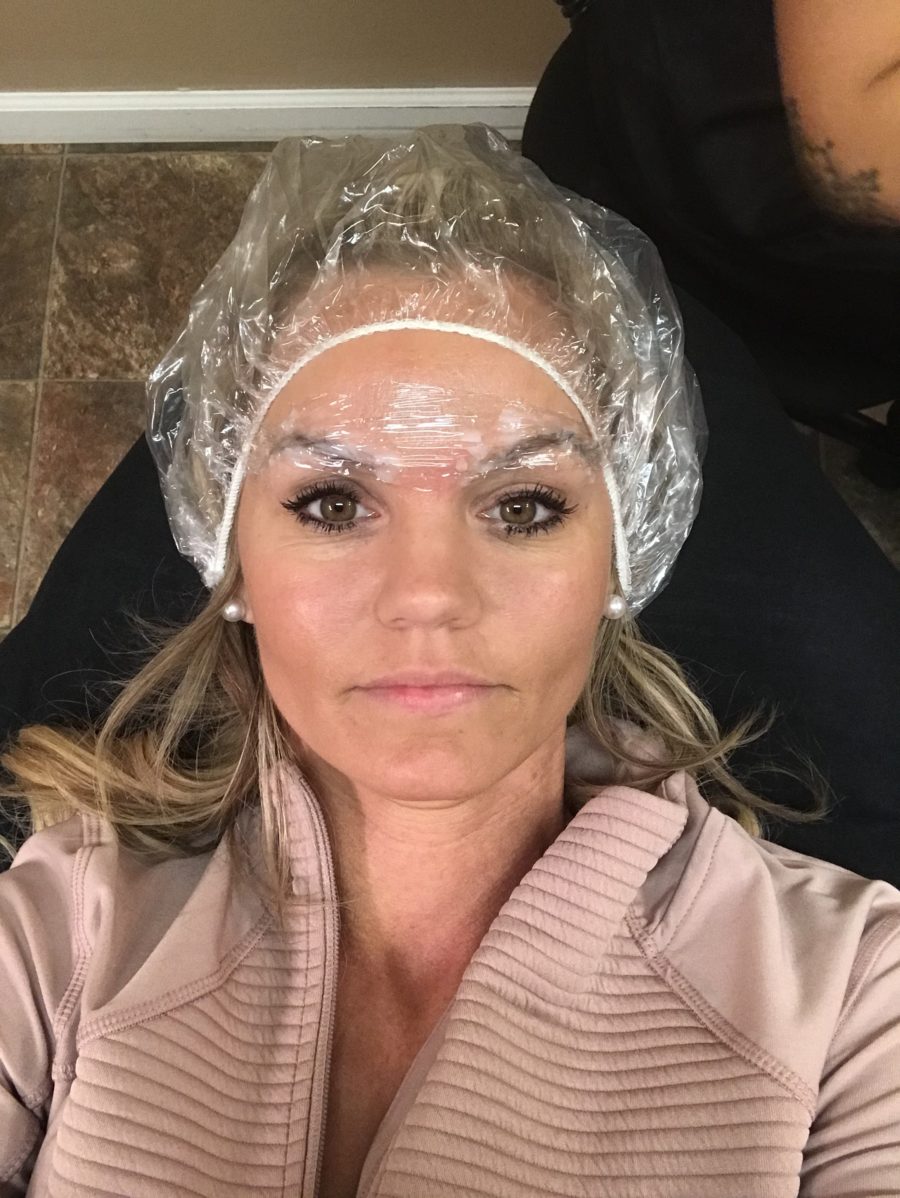 Microblading | 10 Things You Need to Know
What is Microblading?
Microblading is a semi-permanent procedure using a hand tool with tiny needles to create cuts on the skin creating tiny, hair-like inked strands into your brow and then letting pigment set in.
Is this a Tattoo?
No, it is not a tattoo. It will eventually fade and be completely be gone in 2 years or less. This is great because the styles change.
How do I know what Color to get?
When you go into your appointment you can discuss how light or dark you want it.
How do I explain the look and or shape I am wanting?
My best advice is to find a photo or photos online to take to your appointment. Think about how you want your brows to look. Do you want a rounded like or more of a square look? Do you want a feather look or more of a filled in look? You can discuss this with your mircobalding artist.
How long does the procedure take?
Plan on being there between one to two hours.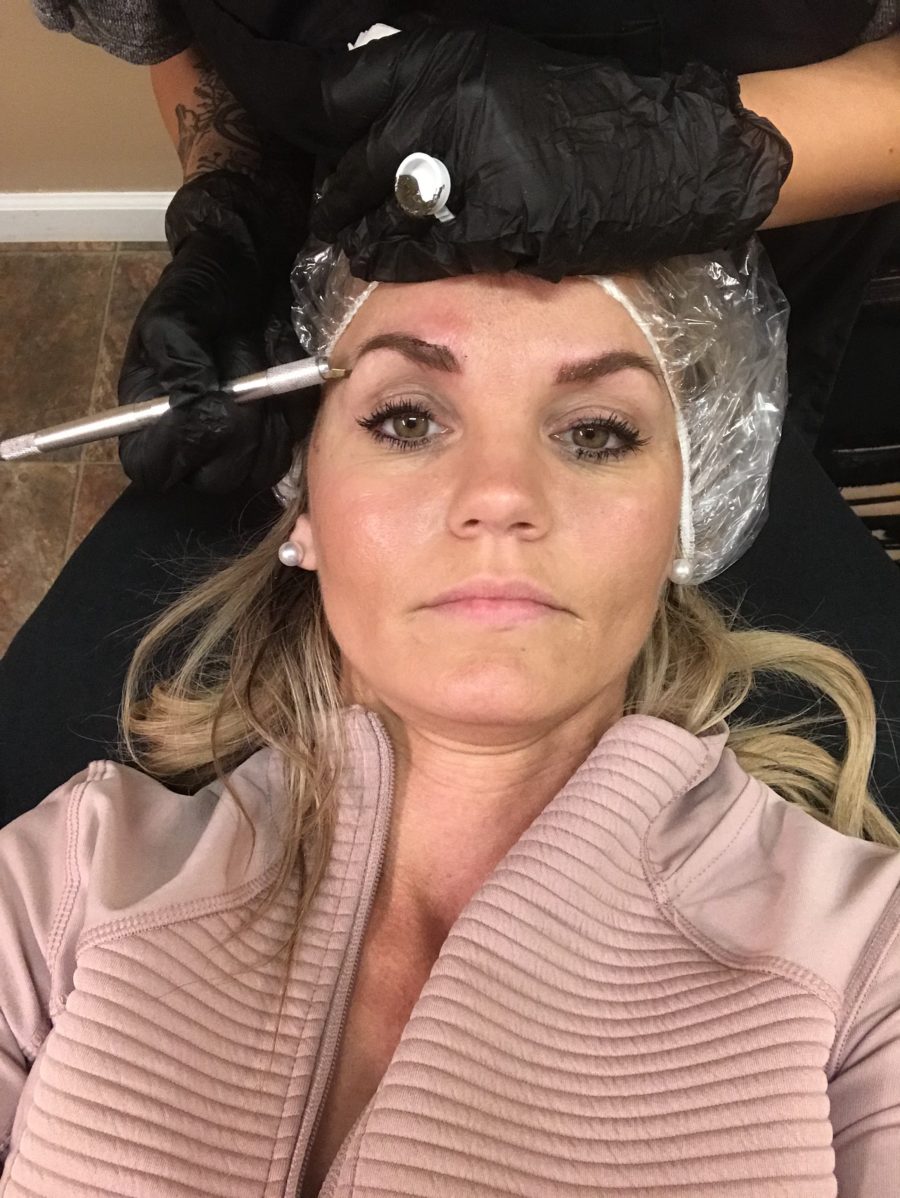 Does it hurt?
They will apply a numbing cream to your brow area first. I could not feel anything when she first started. After a little time, I was able to feel it some. I personally did not find it painful, but it's uncomfortable. Totally doable though and so worth it. I have heard that the sound of the strokes being made is the worst part. It did not bother me.
How Long Does Microblading Last?
Microblading results can last from 6 months, 12 months or even up to 24 months. It depends on your skin type and how well your skin reacts to the pigment. Mine personally faded after 6 months. Nothing like before I started, but they definitely faded. That is when I went back and had a touch-up with some added thickness.
What can I expect after my Microbalding procedure?
Mild swelling, itching, light scabbing and dry tightness can occur. You will apply a cream to help with this. Do not wipe your eyebrows or use your brow makeup for the first week or until you talk to your microblading specialist. No wiping your eyebrows.
OMG my Eyebrows look dark! Is this normal?
Your eyebrows will look much darker after the procedure. It will start to fade in about 7-10 days. Try not to freak out. I know that's easier said than done. I was freaking out on day two after my first procedure. They were so so dark and I did panic for a bit. Trust me, they will lighten as they start to heal.
Here is a guide I was given to go by. It now makes complete sense now that I have been through the process.
Day 1: OMG I am in love with my new brows.
Day 2-4: This color is too dark. I don't like it.
Day 5-7: Oh no! My brows are scabbing and falling off.
Day 8-10: Uhh..where did my brows go?
Day 14-28: Thank goodness my brows are coming back. They are still a little patchy though.
Day 42: After my touch up. Oh, I love them!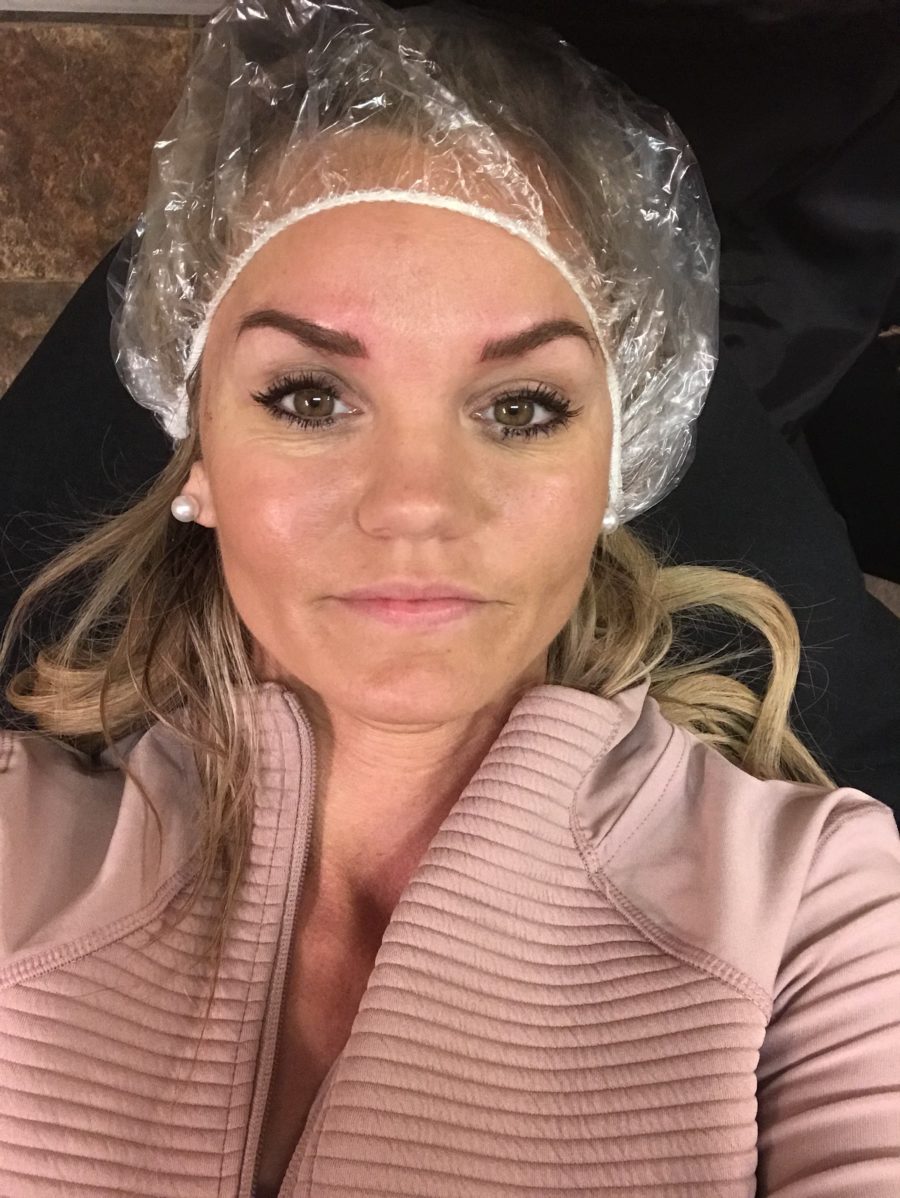 The first photo is 6 months after my first Microblading procedure. The second photo is an hour after my second session. This time I wanted to add more hair strokes and create a thicker eyebrow shape. Remember I told you they were going to look dark. They WILL fade in about a week.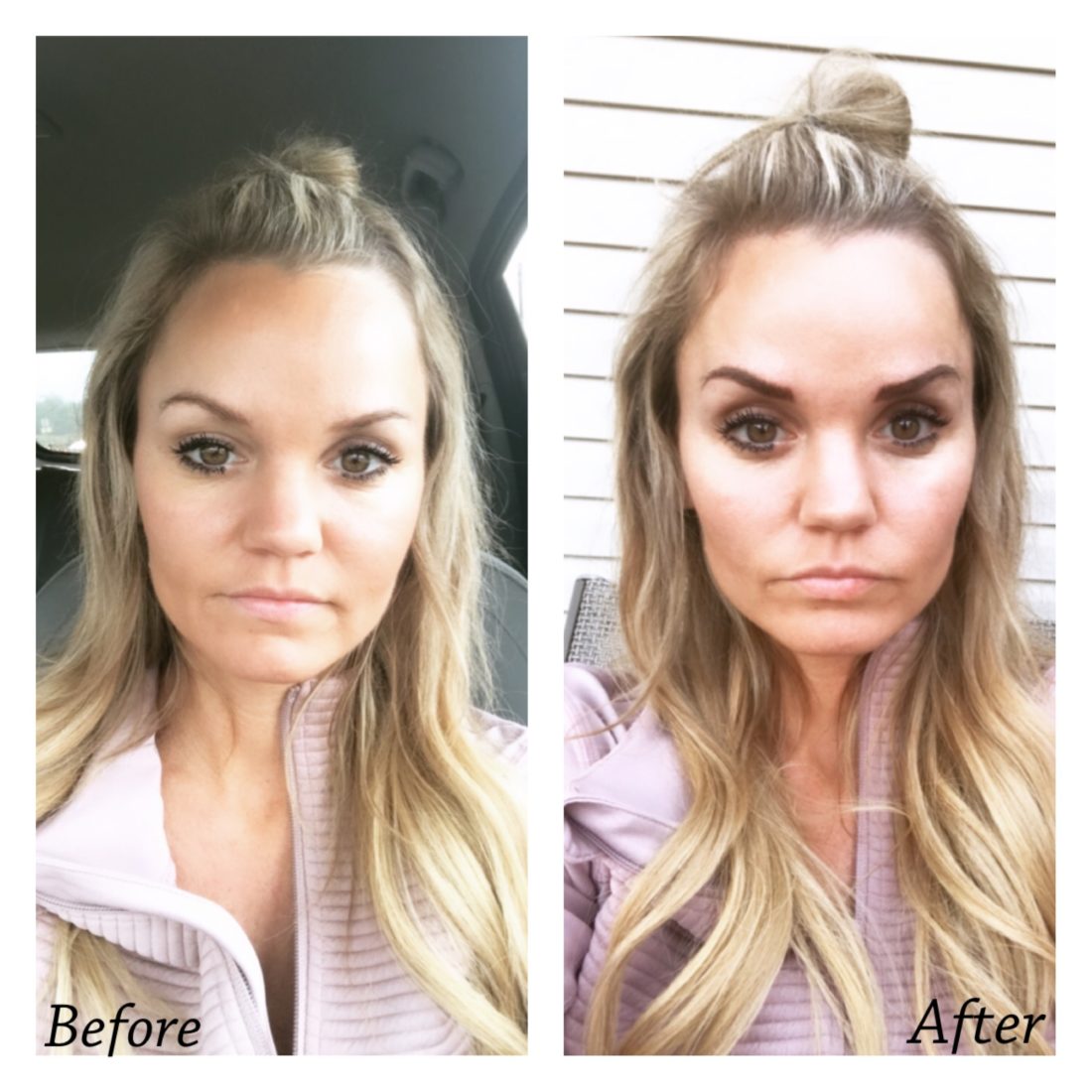 The first photo is before my very first Microblading procedure. The second photo is 6 months after Microblading. The third photo is immediately after my second (touch-up) session. As I said, I wanted my shape to look thicker and that's exactly what she did. I love the way they look. This is how I have been filling them in daily. Now I no longer have to spend time trying to get my brows right.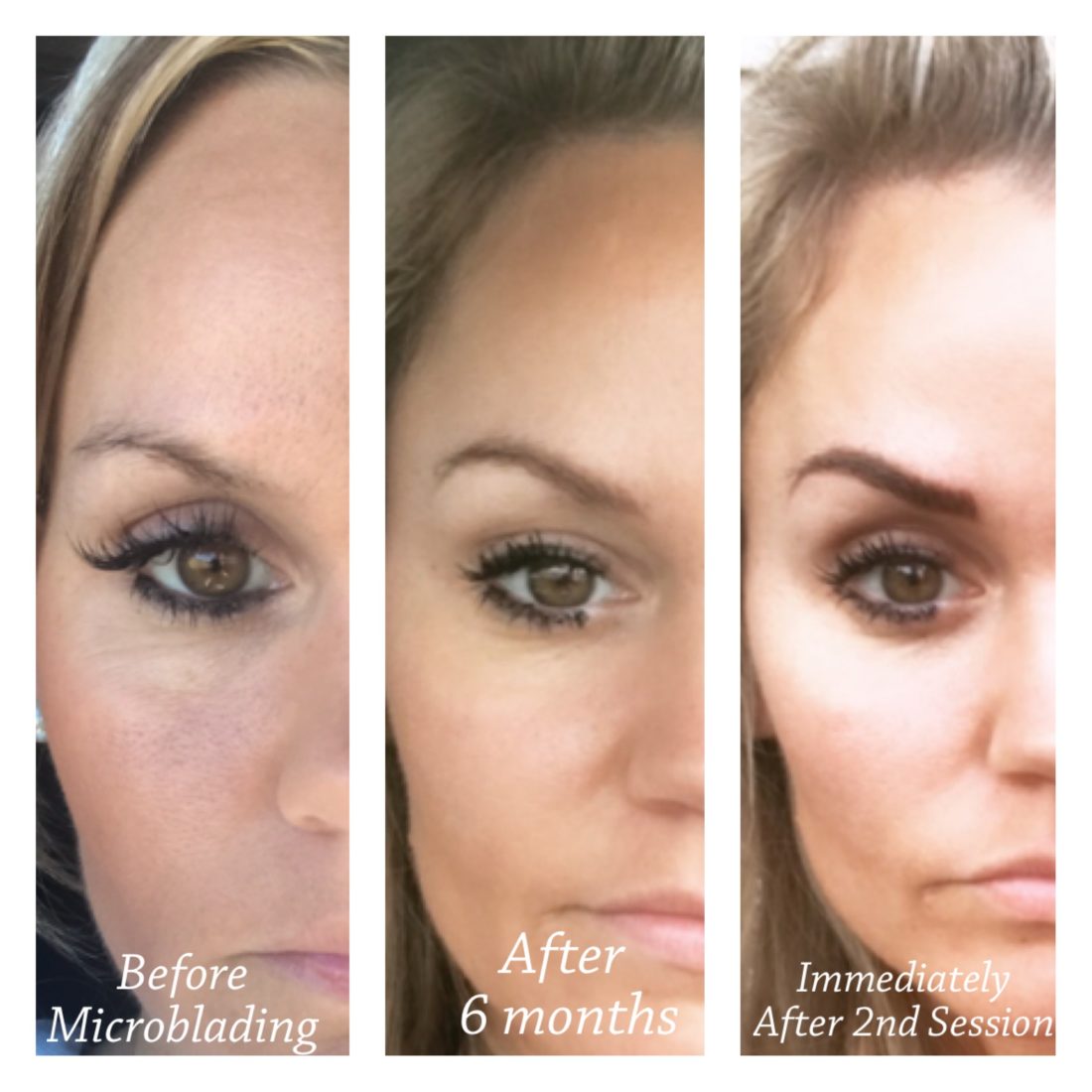 Will I still need to fill in my eyebrows after Microblading?
That really just depends on you. For me, I do fill in my eyebrows a little. But not a ton. I basically add a few strokes and go.
The next photo is one-week post-op. I added a little bit of eyebrow pencil to show how I "style" my eyebrows. I didn't add a lot. It's really nice only having to add a few strokes and actually having a guide to go by.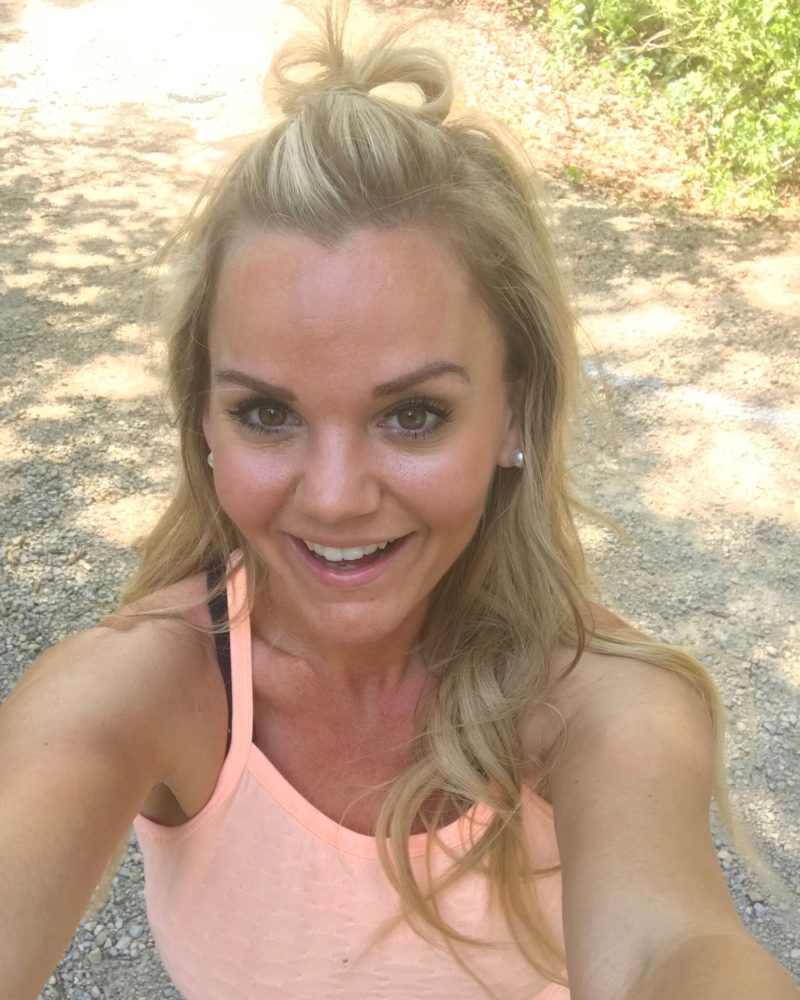 This photo is eight weeks after my appointment. Again, this is after I filled them in.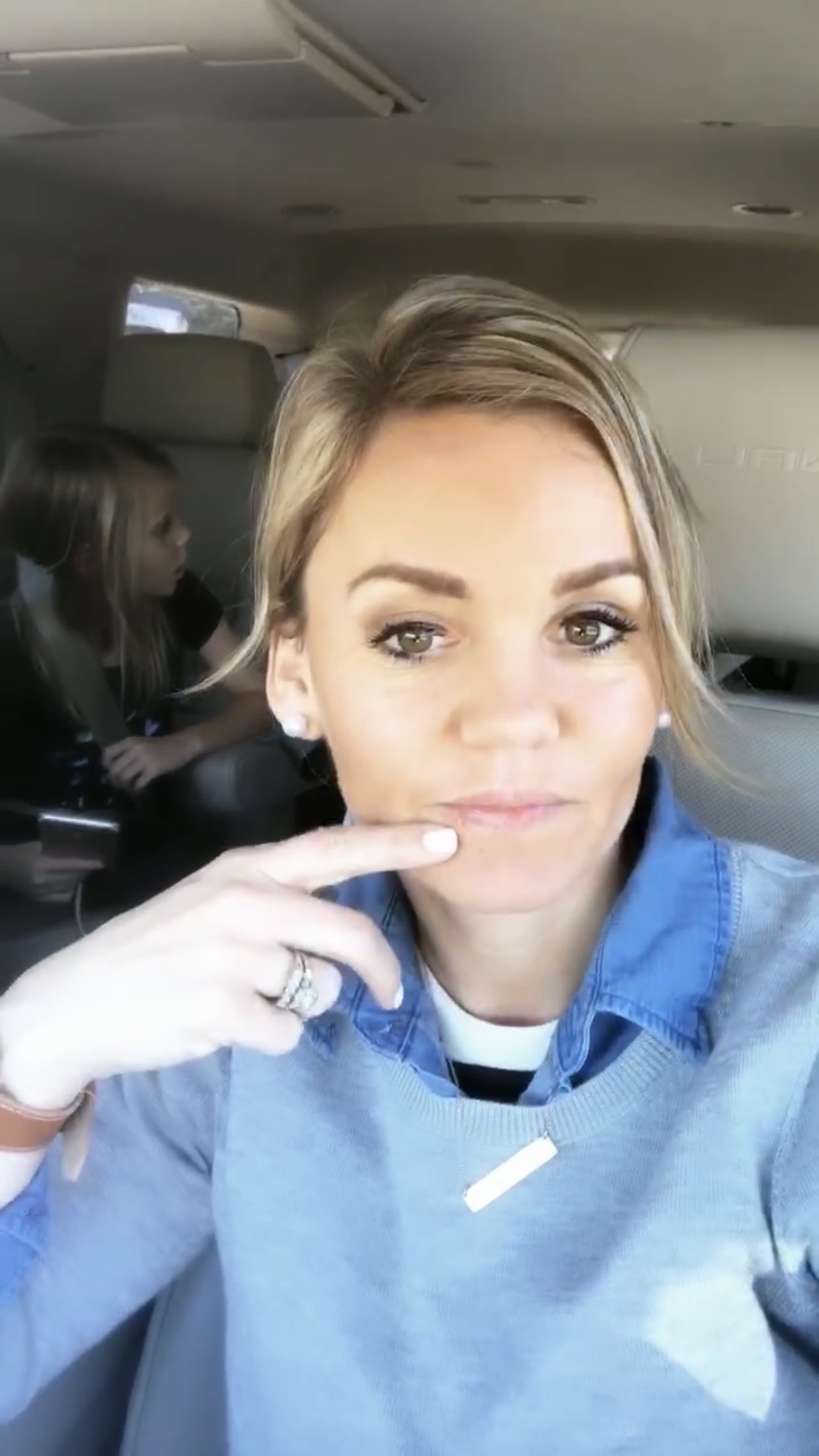 My only regret is waiting as long as I did to do it.
Products I use to fill in my brows:

Note: Your microblading specialist will give you instructions on how to care for your eyebrows.