Mother's Day comes once a year. It's that special day to show our moms & grandmothers how much we appreciate them. This year I decided to do a Mother's Day Brunch. I am going to show you today how you can host your own Mother's Day Brunch. I've even created Free Printable Invitations for your Mother's Day Brunch below.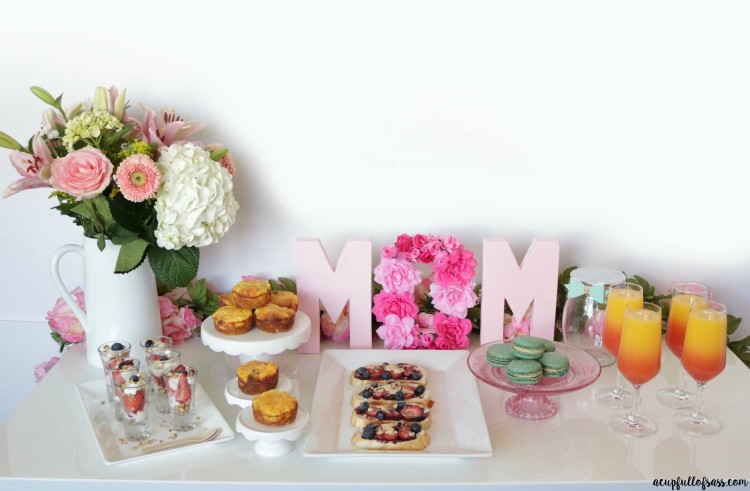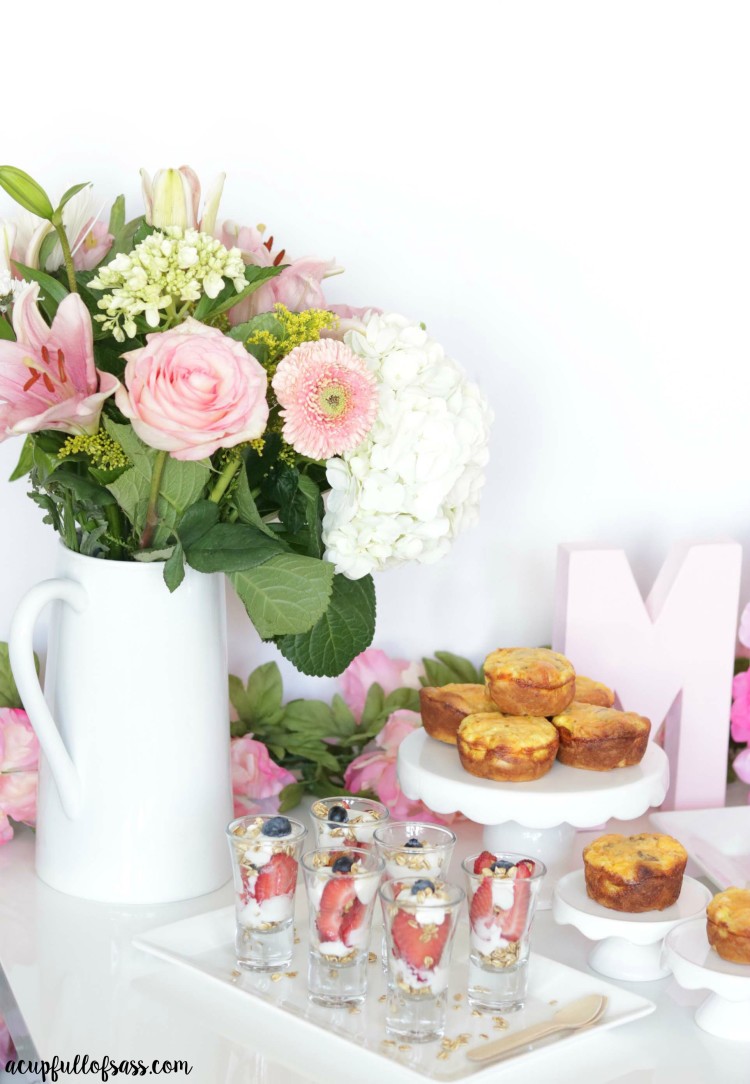 I used fresh flowers and faux flowers to decorate my table. I made a Floral MOM sign out of cardboard letters and faux flowers. It was super easy to do and it made a great centerpiece.
I decided to serve small easy to eat foods along with a signature drink. Everyone in my family loves my Sunset Mimosas and they expect it at every brunch or family gathering. I can't argue with them. It is my favorite drink too. You can get the full recipe here.
Foods I served:
Macarons (I bought these from La Patisserie Chouquette)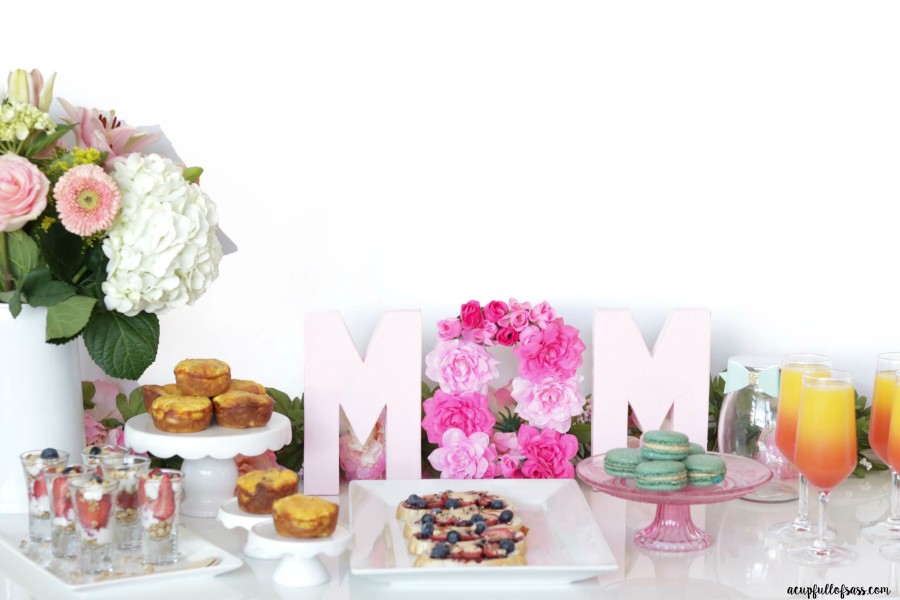 I made everything except for the macarons. I have not tried to make these yet. However, I plan to very soon. If you have not tried a macaron I will just tell you, they are Amazing! If you follow me on Instagram or Facebook you already know I am addicted to these.

My Berry Bruschetta recipe is something that not only looks great, it tastes amazing!  It's the perfect recipe for brunch. Your guest will love it! You can find the full recipe here.
These Fruit and Yogurt Parfait Shooters are easy to serve and to eat. You can my recipe here.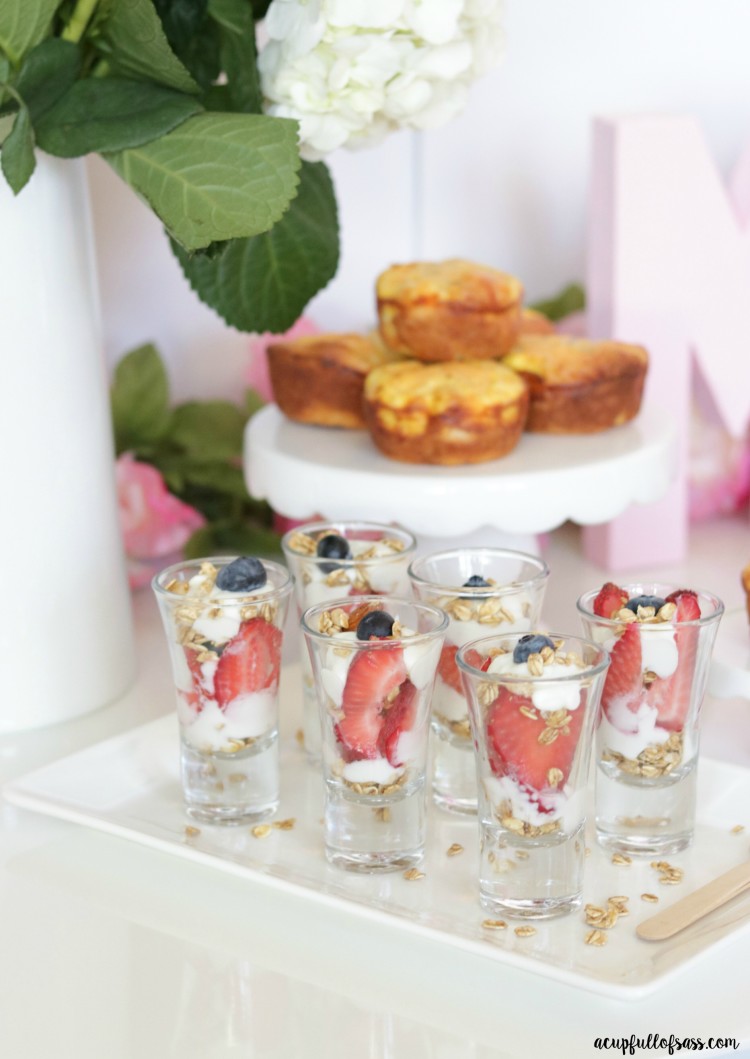 Macarons are just pretty and I have not met one person who wasn't a fan of them. If you don't want to make you own, find a french bakery and pick some up. You won't be disappointed.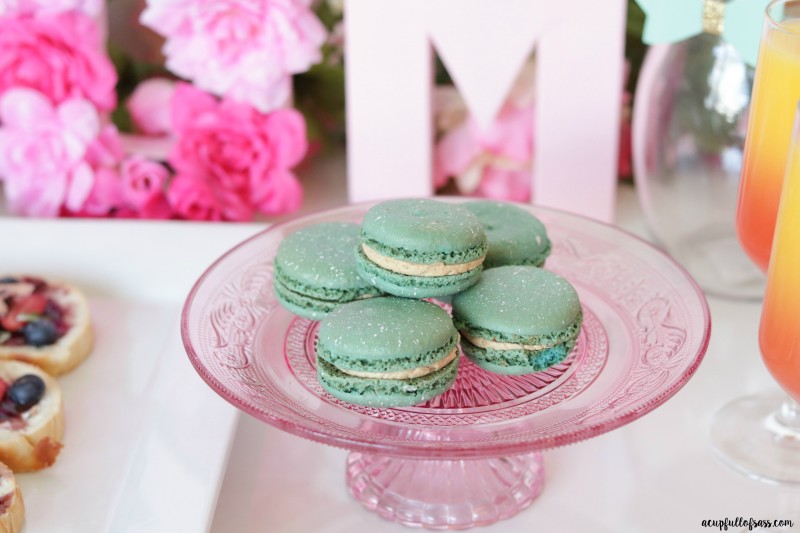 My Egg Muffin Cups are filling and easy to make. I make these weekly for my family. You can see the full recipe here.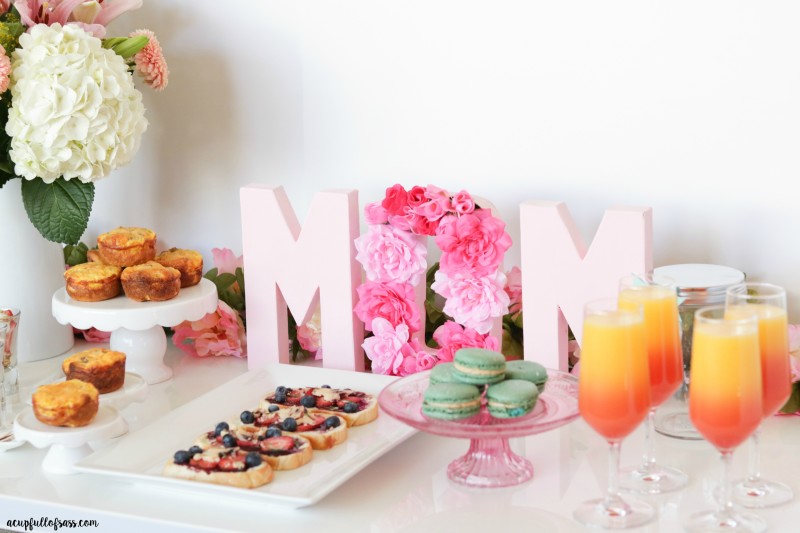 Use my Free Mother's Day Printable Invitations for your brunch. After you download the printable you will you will get two invitations to a sheet of paper. Print on a piece of card-stock and you are set. I just love how they turned out!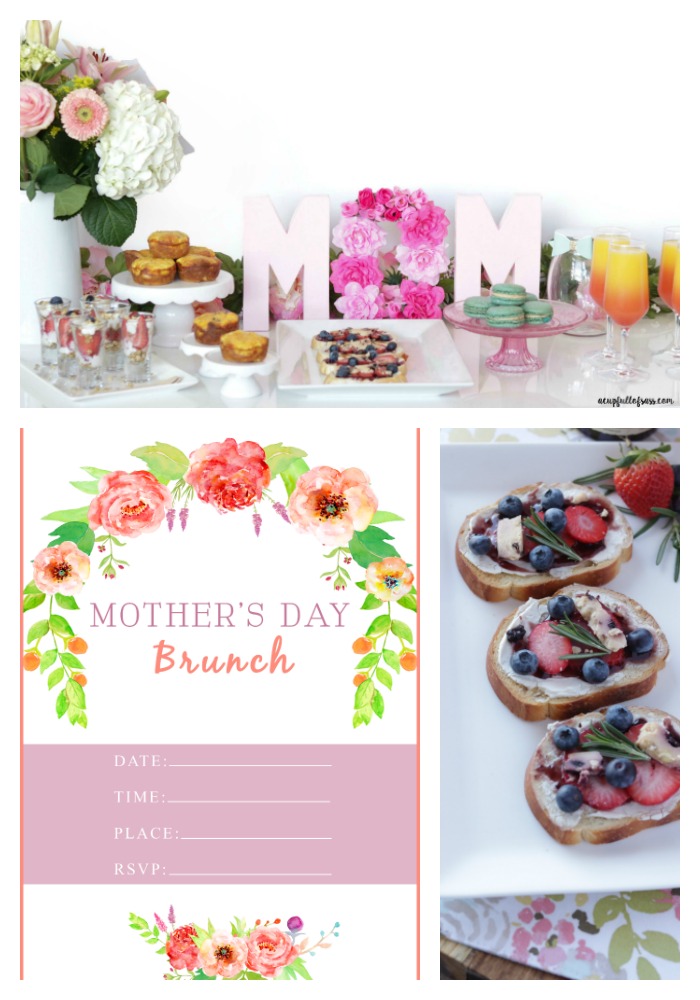 Now you have everything you need to host your own Mother's Day Brunch this year! I hope you have a great Mother's Day!