This past weekend we attended the Peanuts The Great Pumpkin Patch Express at Union Station. This was such a fun event! It was filled with activities for kids of all ages.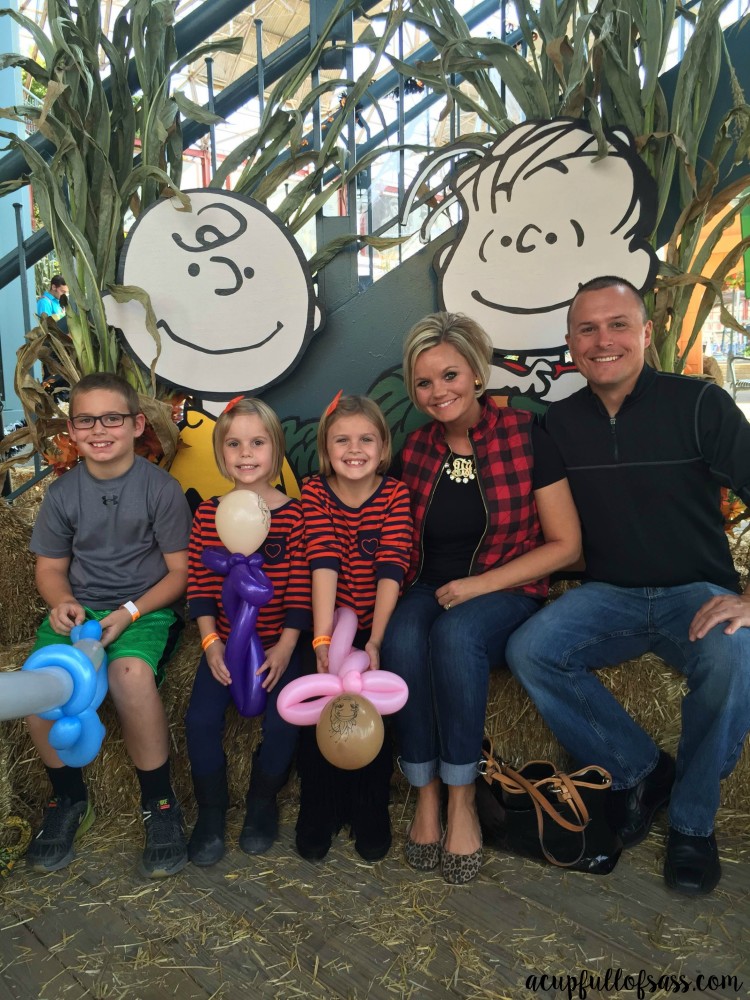 There were so many different activities to choose from. Before the train ride you can decorate a pumpkin, stop by the face painting booth to get your face painted and write a letter the the Great Pumpkin. Enjoy cookies and a cup of cider.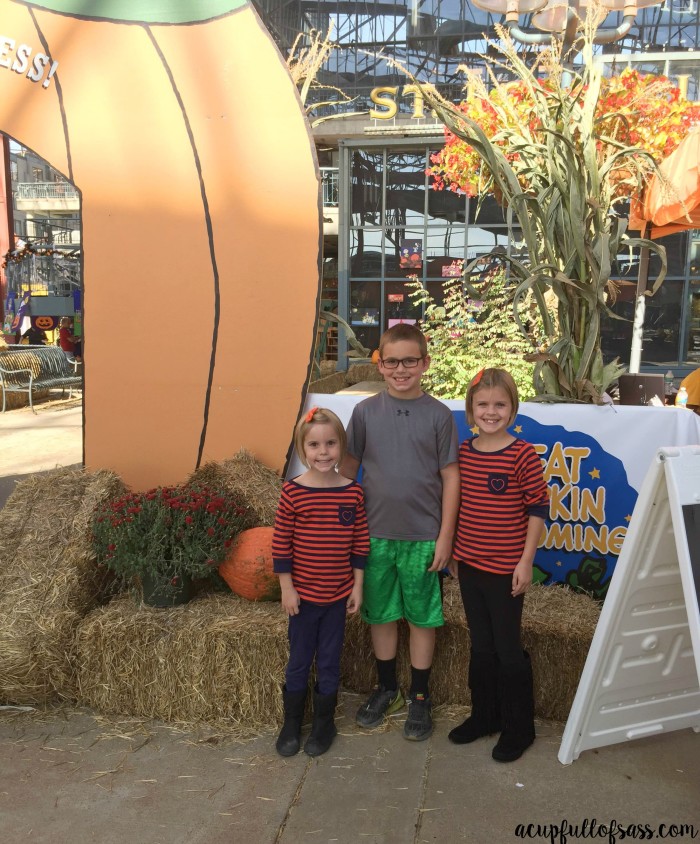 You'll need to arrive about an hour before your train ride is scheduled to leave. That way you have enough time to enjoy all the activities. At our first stop we watched some really neat magic tricks. My ten year old was seriously amazed. Next we picked out a fun balloon creation. Two wands and a mega sword.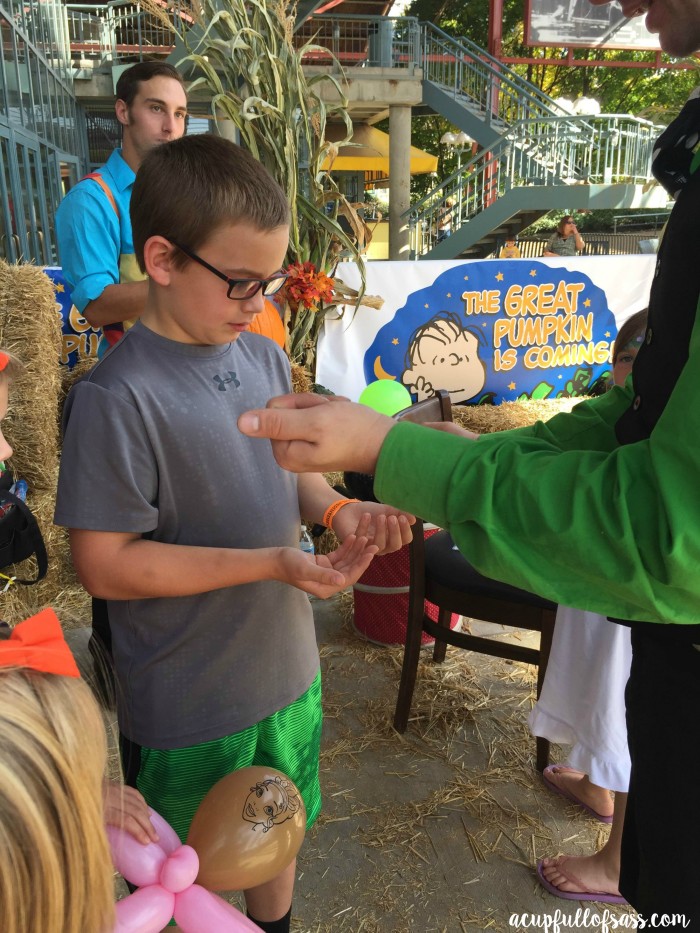 Then it was time to pick the perfect pumpkin to decorate. Decisions decisions. 🙂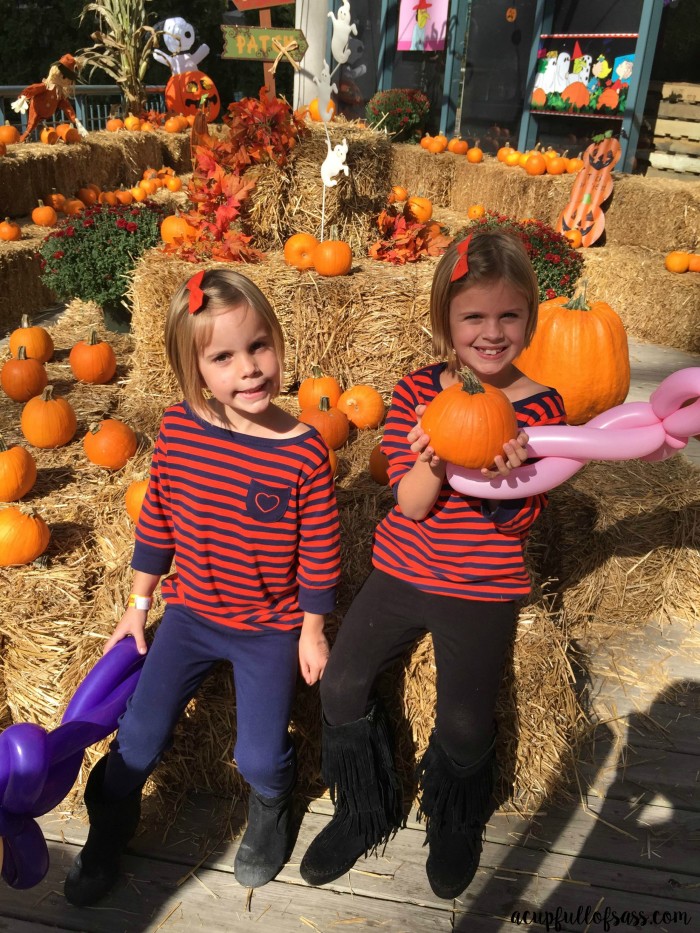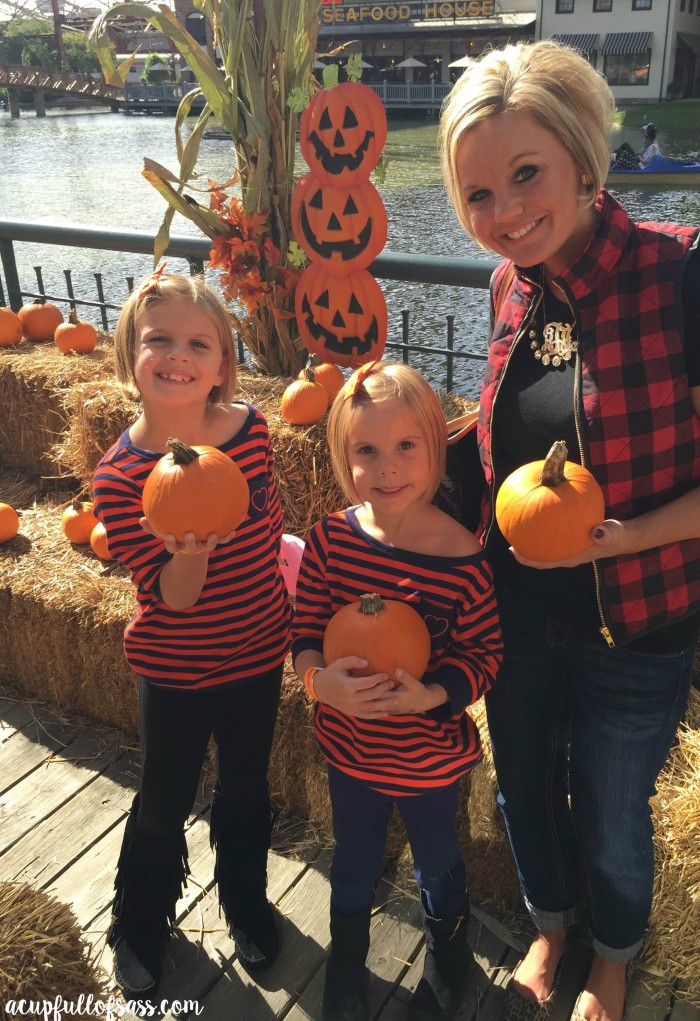 The face painting was a hit! The kids loved picking out their own fun design. I was impressed with how well these were done. Now my kids are begging me to paint their faces like this for Halloween. Sorry, I am not that talented. 😉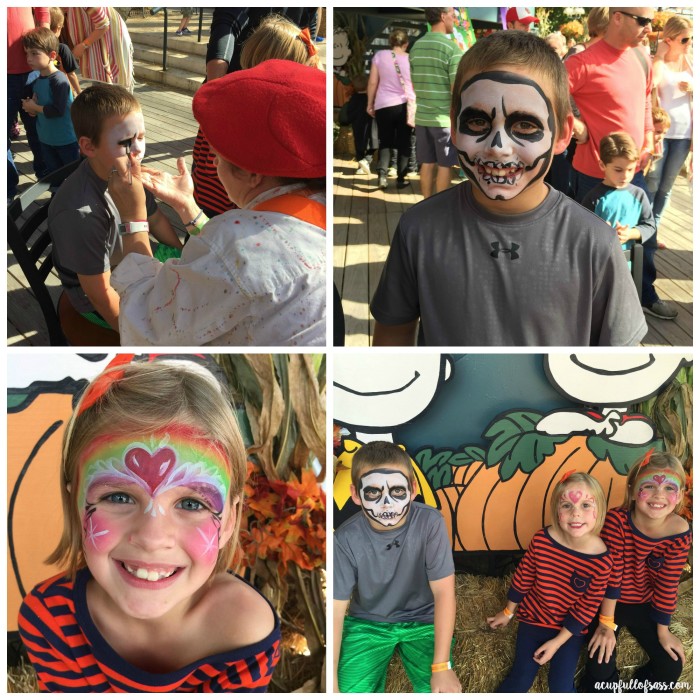 Next it was time to board the train. There are three different train tickets you can choose from. Coach, VIP and Premium. The Premium tickets include a visit from a Peanuts character. We rode in the Lucy cart.
Once we boarded we got to see Lucy. She is my little sassy pants favorite. 😉 During the train ride the conductor read the book: It's The Great Pumpkin, Charlie Brown. We enjoyed music from the Peanuts movie along with some fun Halloween songs. Lucy did some dancing too. My kids joined in some.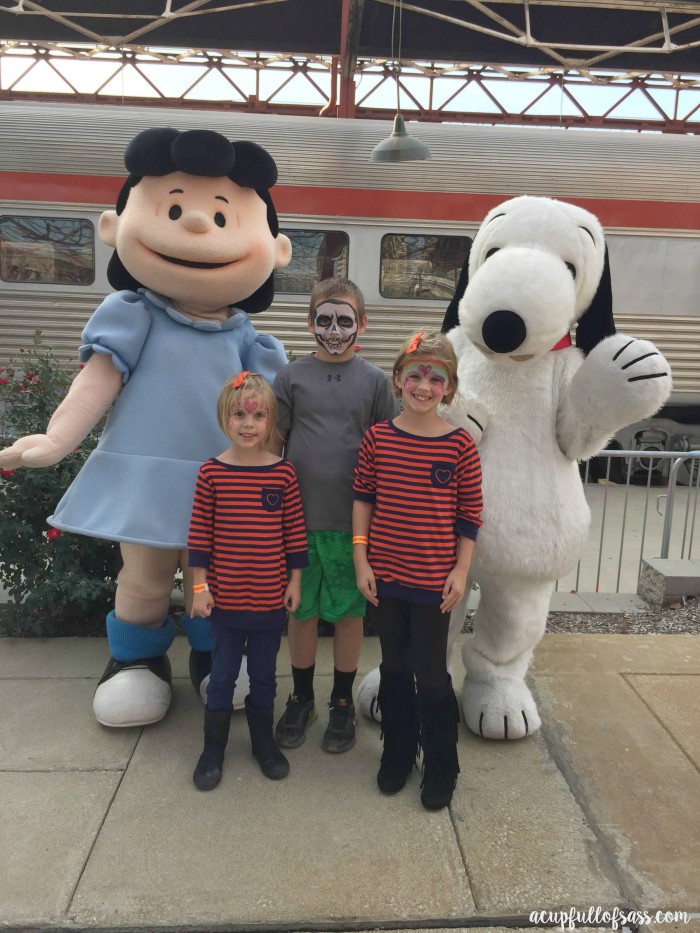 This was such a fun family event. My kids really enjoyed it. If you are in the St. Louis area there is still time for you to attend the event. Check out all the details here. Make memories this fall by attending the Great Pumpkin Express.  I am glad we did.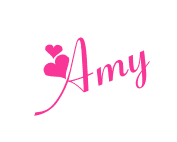 Facebook | Pinterest | Twitter| Instagram| Periscope
A Big Thanks to the Great Pumpkin Express for allowing us to be their guest in exchange for my review.