This Quinoa Breakfast Bowl is not only healthy, but it's also delicious. I used fresh cucumbers, tomatoes, and kale from my tower garden. If you don't have a garden stop by your local farmers market. This recipe is easy and you can make extra to last through the week. It's perfect for regular carb day for FWTFL too.
Some of you may be thinking what is quinoa and how is it good for me? Here is a little information about it. Quinoa (pronounced "keen-whah") is a complete protein and contains all nine of the essential amino acids. It's also a great source of calcium and is high in B vitamins, iron and full of antioxidants. Quinoa is also popular because it's a gluten-free grain and it's easy to digest. If you follow me on my Instagram Stories, you know I eat this stuff several times a week.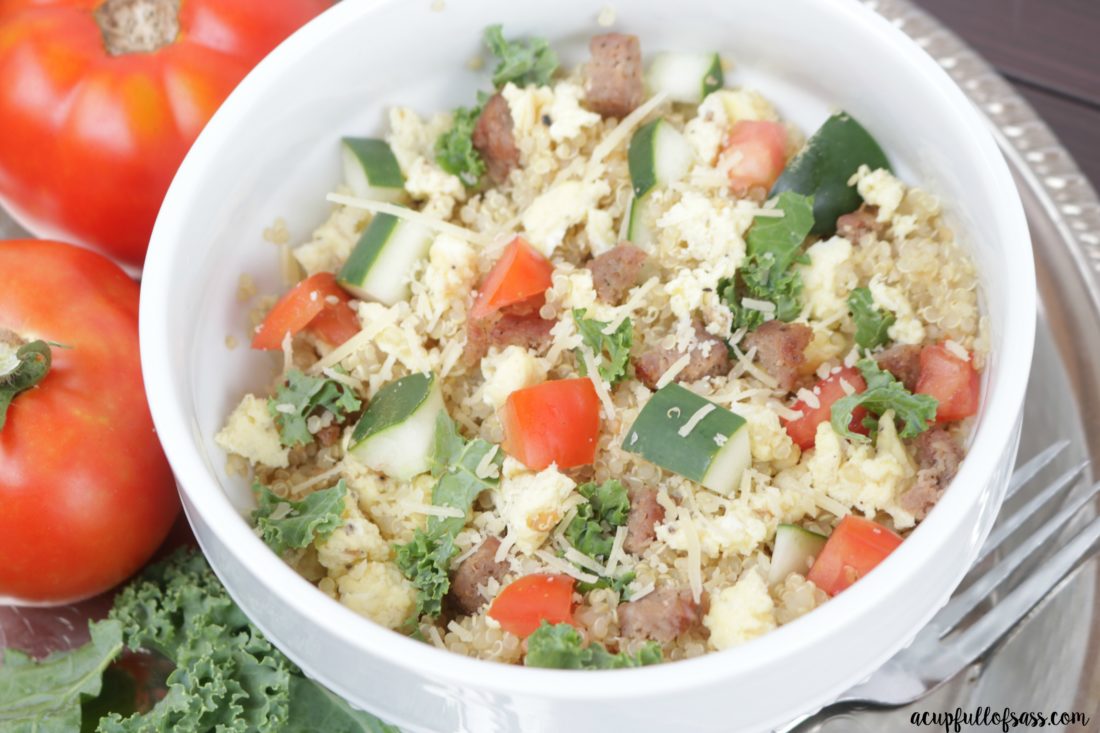 Quinoa has a nutty flavor and a fluffy texture. Preparing it is similar to cooking rice. It's two parts liquid to one part quinoa. Using broth instead of water gives it more flavor.
Rinse quinoa thoroughly before cooking to remove any powdery residue.
Bring water or broth to a boil, and add quinoa. Reduce the heat and cover with lid. Let it simmer for about 15 minutes or until water is evaporated. Fluff and serve.
Add cooked sausage crumbled, scrambled egg, cucumbers, kale, and tomatoes to quinoa. Top with shredded parmesan cheese and enjoy. Omit cheese for dairy free and FWTFL.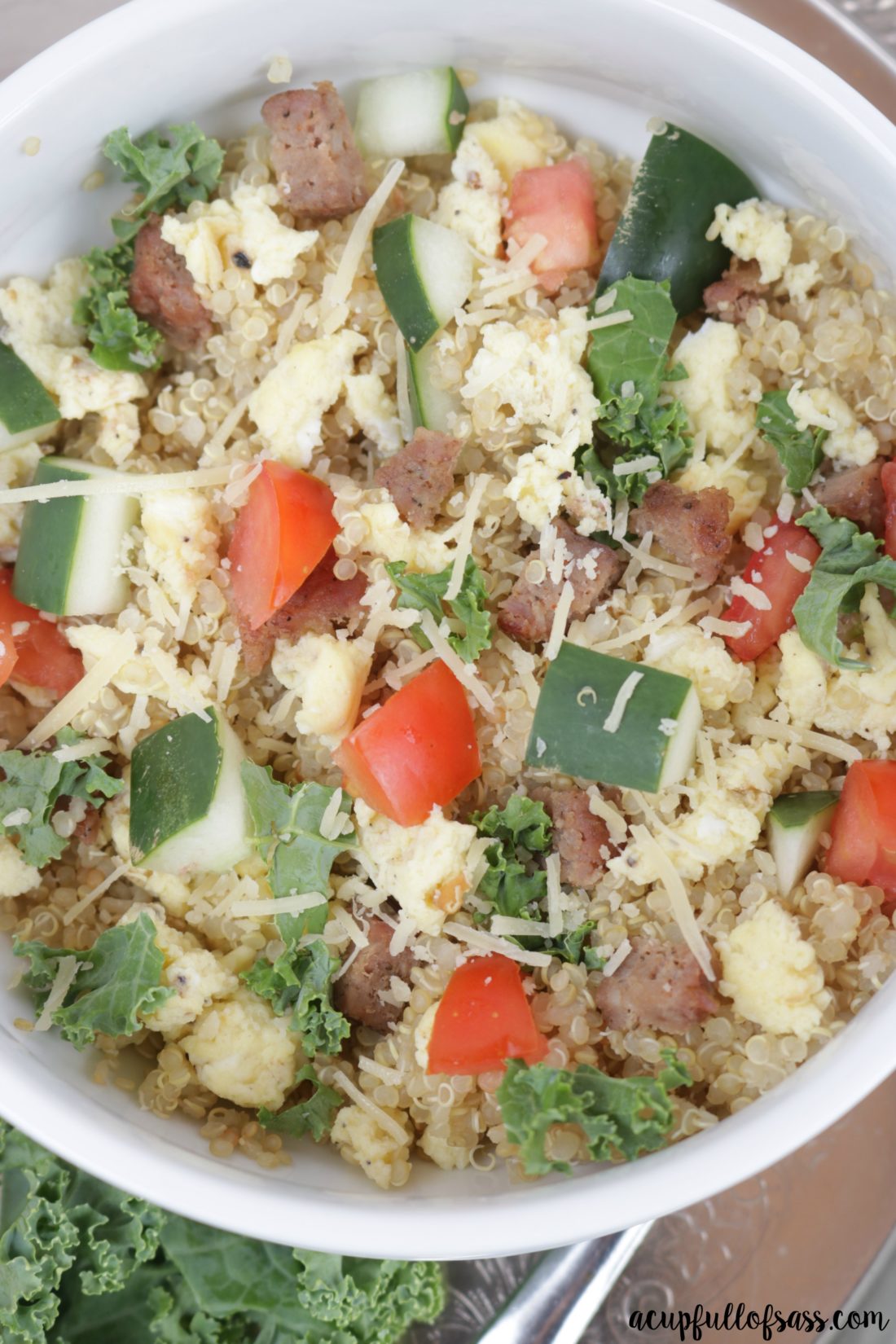 Can you say delicious?! I hope you love this healthy recipe as much as I do.
Ingredients:
Cooked Quinoa
Scrambled Eggs
Cooked Sausage
Cucumber
Kale
Tomato
Shredded Parmesan Cheese
Directions:
Cook quinoa as directed.
Cook Sausage and crumble.
Cook scrambled eggs.
Chop Cucumbers, tomatoes & kale into bite-size pieces.
Top with shredded parmesan cheese or any cheese.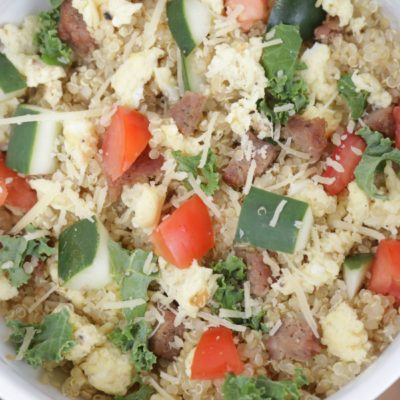 Quinoa Breakfast Bowl
Healthy Quinoa Breakfast Bowl.
Ingredients
Quinoa

Scrambled Eggs

Sausage

Cucumber

Kale

Tomato

Shredded Parmesan Cheese

Omit for dairy free and FWTFL
Instructions
Cook Quinoa as directed.

Cook Sausage and crumble.

Cook scrambled eggs.

Chop Cucumbers, tomatoes & kale into bite-size pieces.

Top with shredded parmesan cheese or any cheese. (Omit for dairy free and FWTFL)