Have you heard of the Switch Witch? I hadn't until last year. I came across the story on Pinterest and fell in love with the idea! Candy is not a staple in my home. Only on rare occasions my kids will be seen with a piece of candy. I cringe at all of the candy they bring home after Trick or Treating. Until now.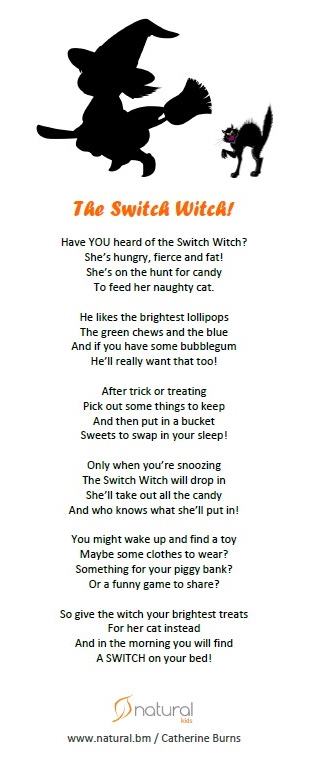 So here is how it works. I found the poem, printed it out and read it to my kids. The Switch Witch is actually the sister of the tooth fairy (makes the witch a little less scary). On Halloween night after we get home from Trick or Treating I let each kids pick out 15 pieces of candy to keep. You can choose any amount. Then we place the leftover candy on the front porch for the Switch Witch. The idea of a witch coming into our house would not be up for discussion with my kids, even if she is a nice witch. While we are sleeping the Switch Witch comes and takes our candy in exchange for a gift.
Some examples are a toy, movie or a coloring book. You decide. My kids could not wait to see what they got. I ended up spending between $5-$7 per kid. I found the bags and gifts at The Dollar Store. I bought the girls a Monster High purse color n' style (fitting right), and Connor a toy gun. And would you believe that I went that very night to buy the stuff. That is because I did not actually learn about the Switch Witch until the day of Halloween. So this will be our second year doing it and I hope to be more prepared.  🙂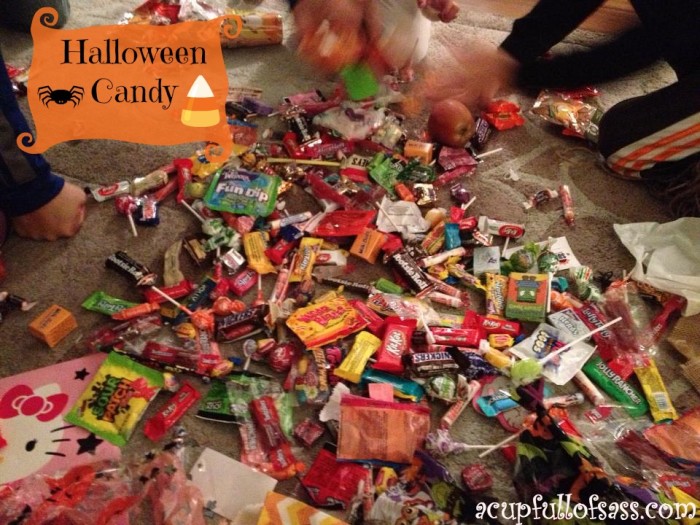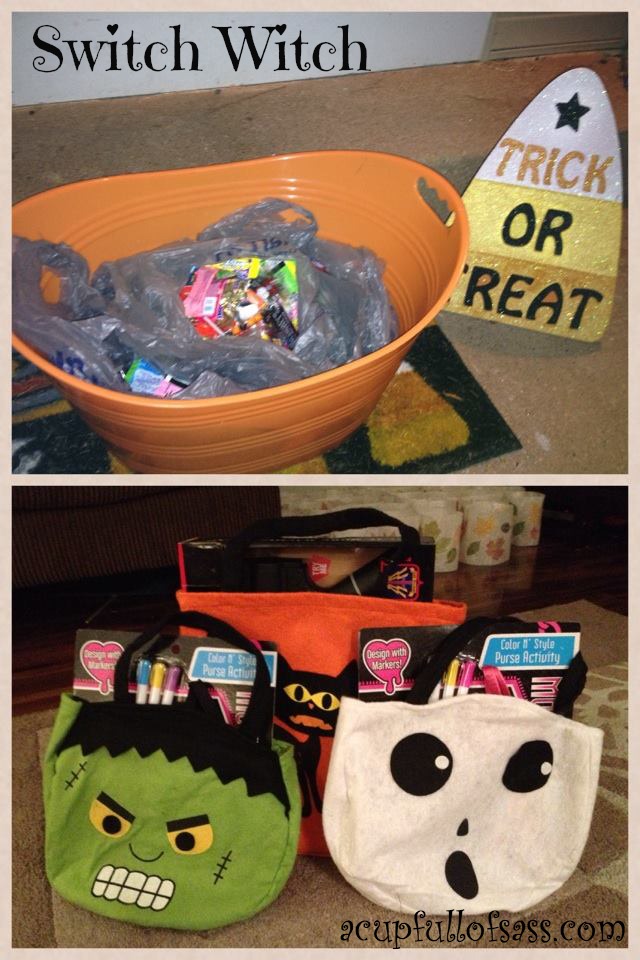 Now you are probably wondering what to do with the leftover candy. You can then donate your leftover candy to troops overseas. Go to HalloweenCandyBuyBack.com to find one in your area. Even teachers or daycares may be interested in taking your leftovers since they buy class rewards typically with their own money. I am sure someone would happily take the candy off your hands.
Have you tried the Switch Witch in your home? What did you think? Or will this be your first year trying it out?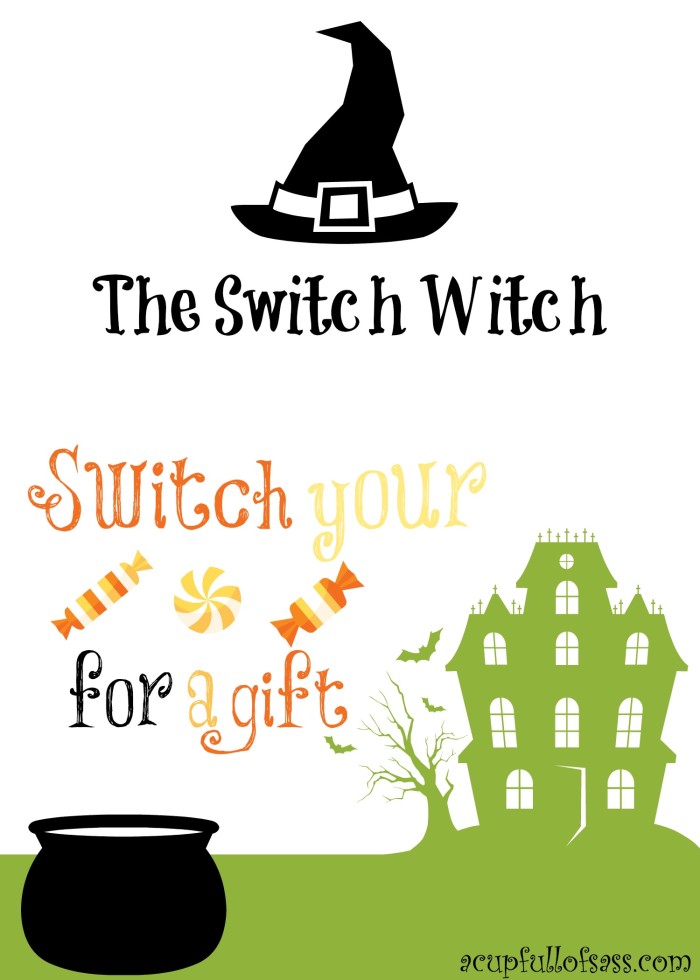 Facebook | Pinterest | Twitter| Instagram| Periscope