After having short hair for twenty years, I decided it was time for a change. I slowly tried to grow my hair out and once it reached a point, I cut it again. You know the point I am talking about. The in-between stage where your hair won't fix correctly and you want to scream. After much thought, I decided to get Tape-In Hair Extensions.  
So many of you asked if I would share the details of the process and my overall thoughts on my decision. I hope this post helps if you have ever considered extensions.


Can I get Extensions, if I have short hair? 
Yes! After talking to my hairstylist we decided Tape-In Extensions could actually work for me. I was very surprised being my hair was so short and layered.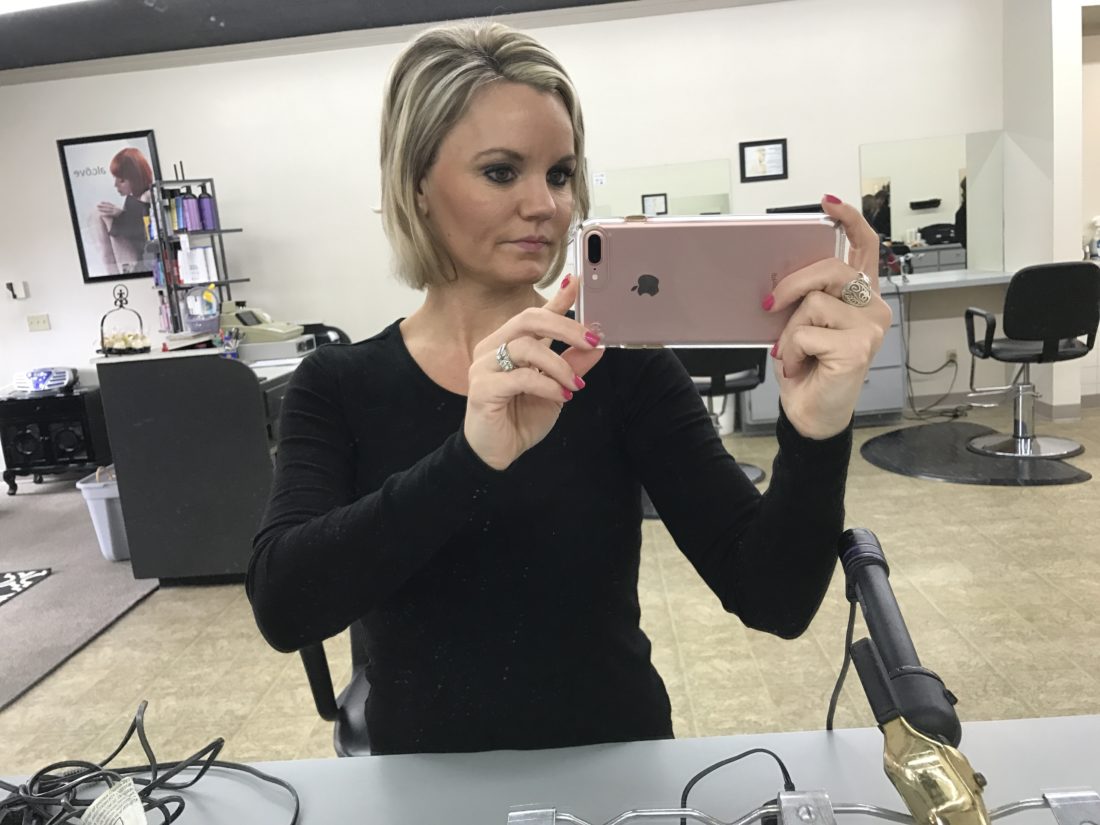 What brand of Extensions did you use?
For the Tape-In Hair Extensions, we used a brand called Babe. They are made with 100% human Remy hair.
Do they damage your hair?
They are made with medical-grade adhesive specially designed for hair. Babe Tape-Ins say they won't damage hair either. There is no heat or beads used when applying.
How many did you use? 
Each package contains 10 wefts that are 1 1/2 inch each. I used 4 packages.
What Color and Length did you go with? 
For the length, I went with the 14″. For the Color I choose #12/600 Caroline. I can't believe how well it matched my hair. It was pretty much identical.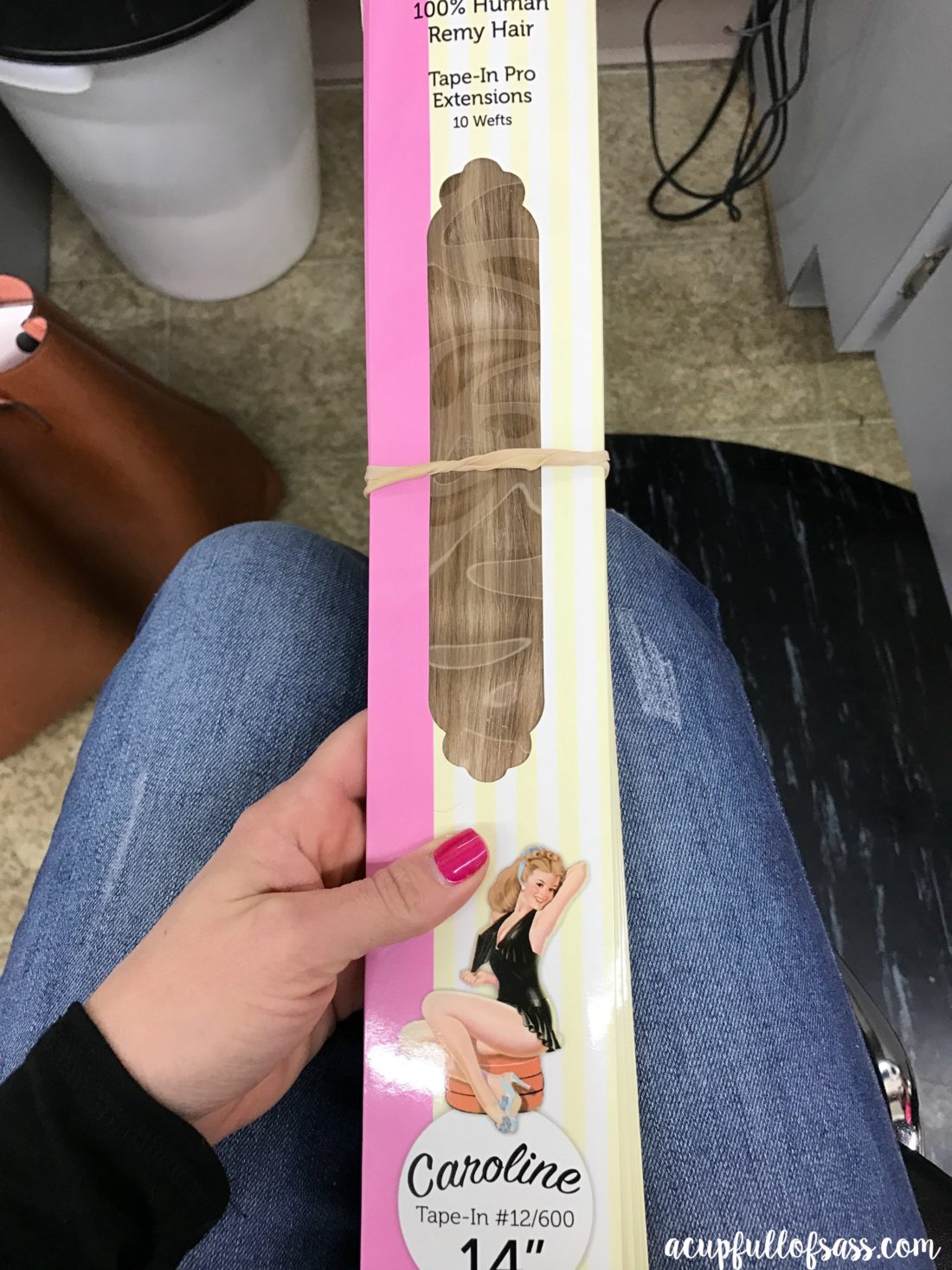 Where do I purchase these and how much do they cost?
These I actually purchased from my hairstylist. The extensions cost me $258 for 4 packages. Different salons may charge different prices. Your hairstylist will also charge you her or his fee to put the extensions in.
How long does it take?
It took about an hour, give or take. But I had a lot of extensions because my hair was so short.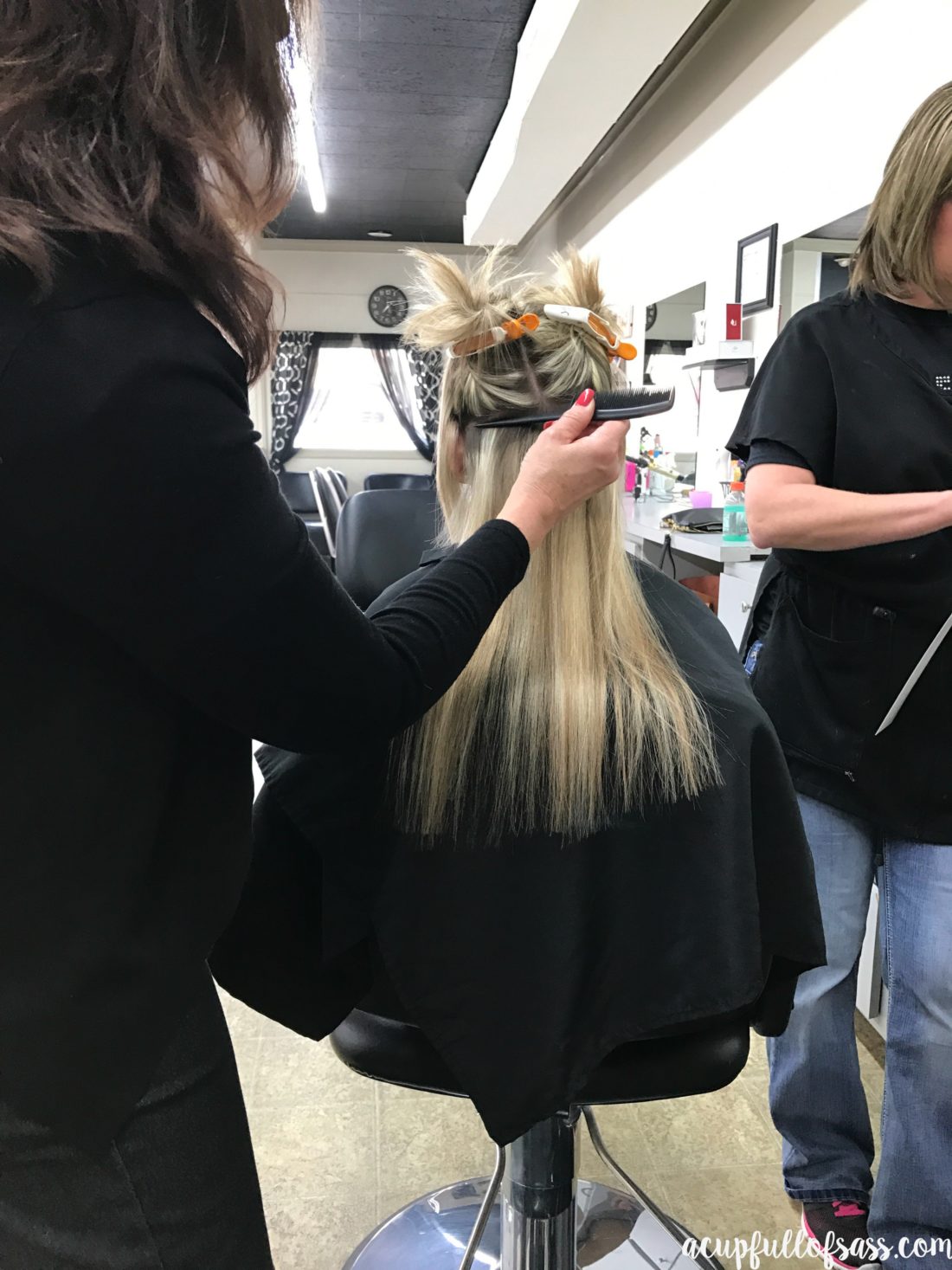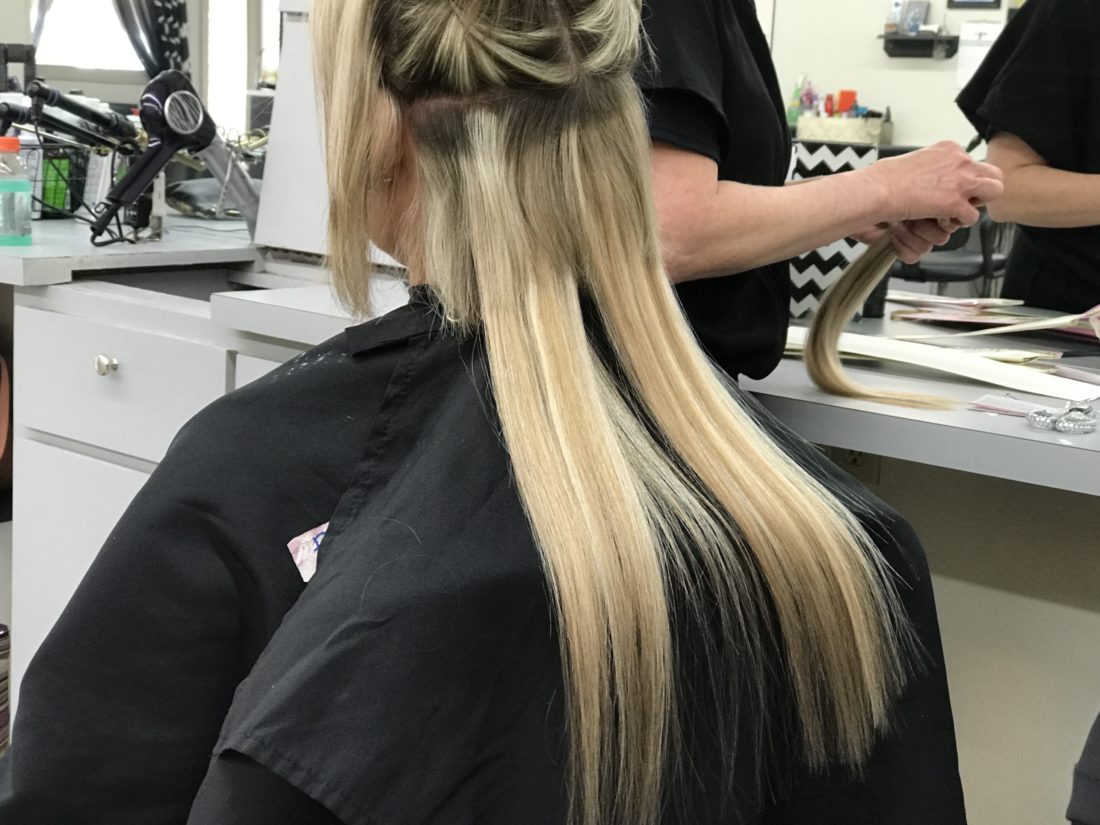 How do the Extensions feel?
My extensions are very comfortable and feel like my real hair. In the beginning, I would say I could feel them in my hair, a little. Kind of like when you are wearing a ponytail holder. You just feel something. It became less and less noticeable as time went on. Now I don't even notice them.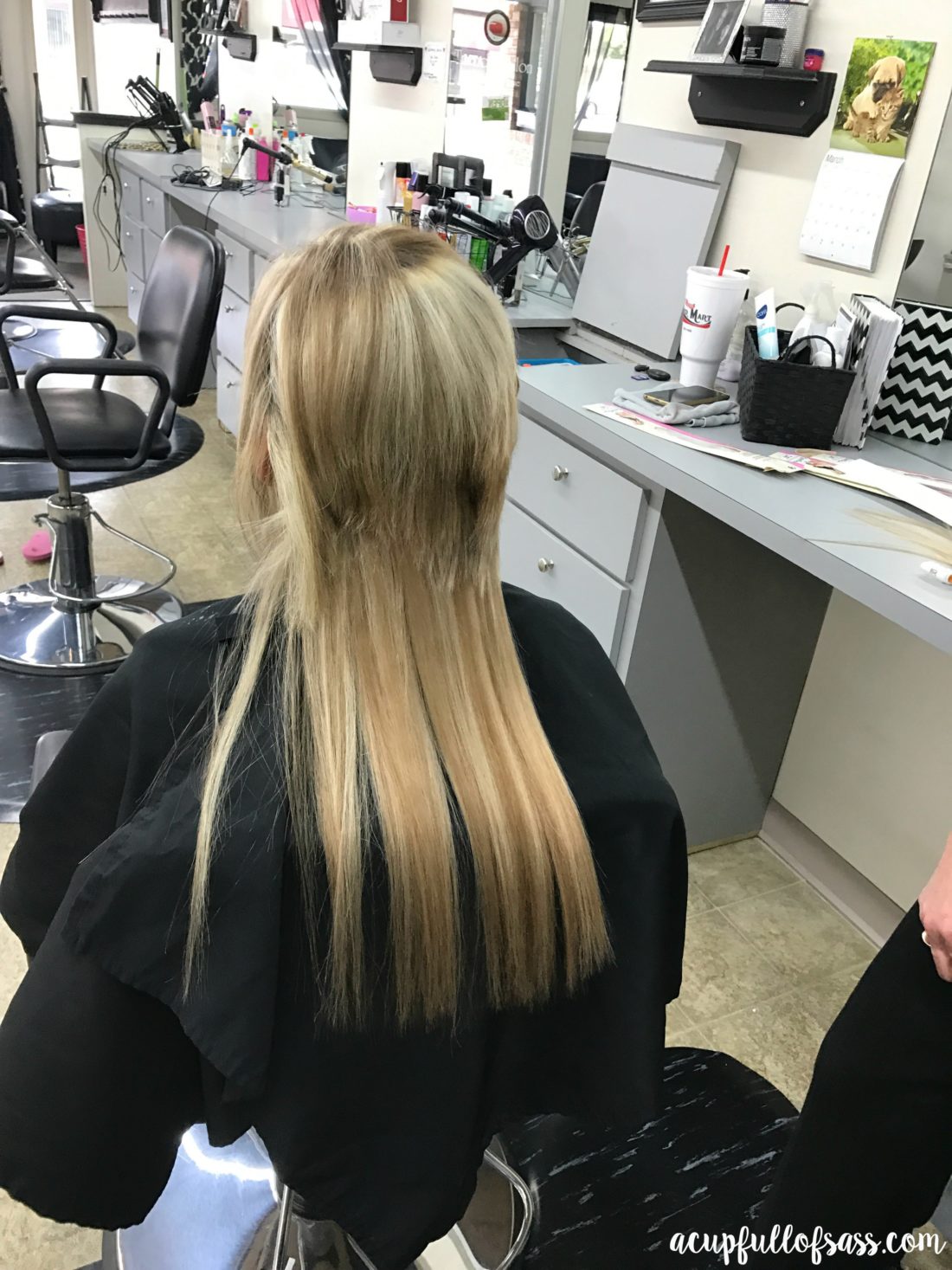 How long do they last?
Tape-Ins can last up to three to six months. Depending on how well you care for them. After about 5-6 weeks it will be time to take out your Tape-Ins. Because your real hair grows they will need to be moved up. Your stylist will use Tape-In Bond Remover that allows the bond to gently release. After my stylist removes my extensions she will wash and dry them and then reapply. I have not made it to the removal and reapplying part yet.
This photo is right after we finished. I mean wow! I didn't even recognize myself.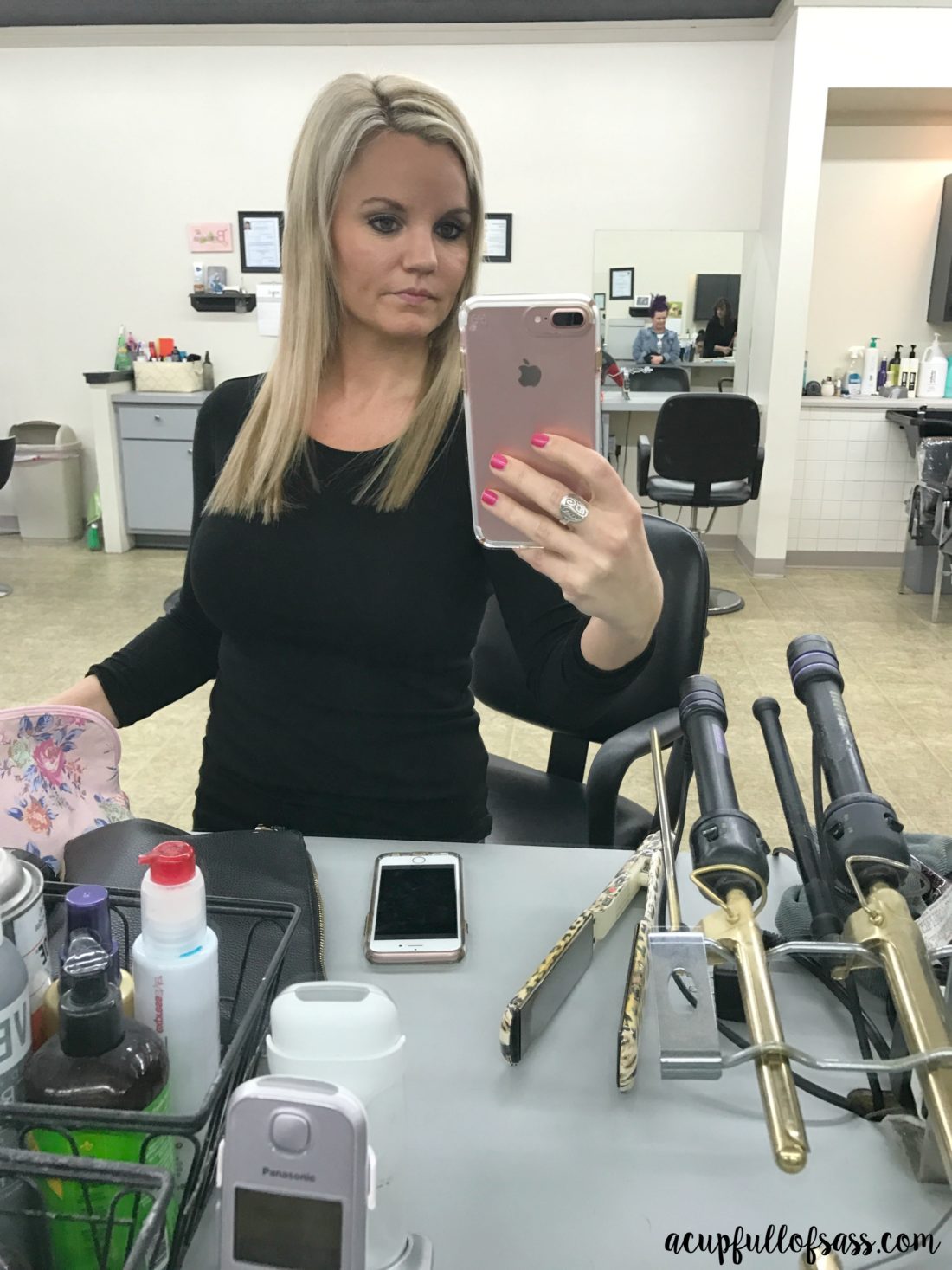 This is after my hair was styled. I like it with curl much better than straight.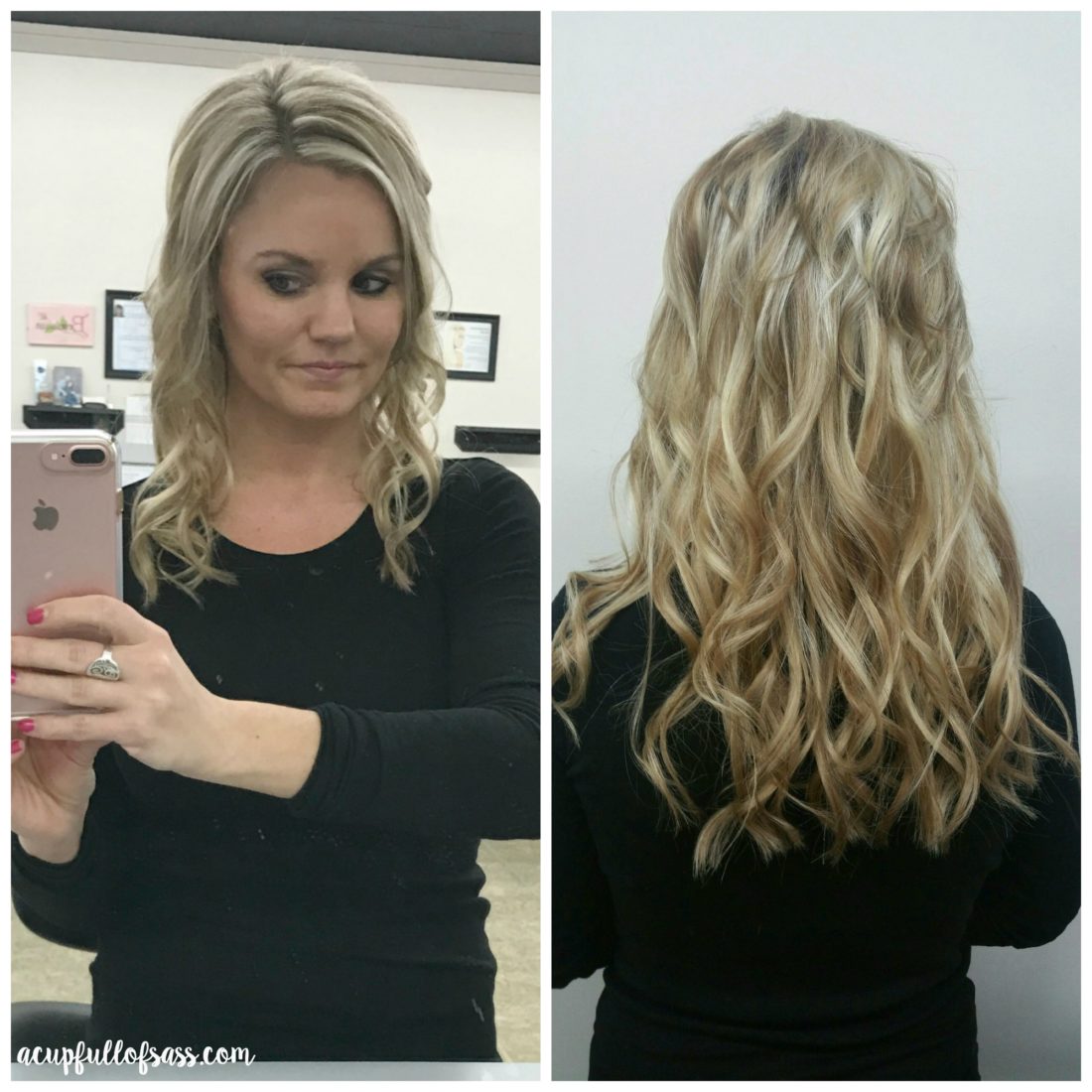 Before and after hair extensions. I can't get over how much this changed my look. It took me over a week before I started to recognize myself again. That goes for my husband and kids too.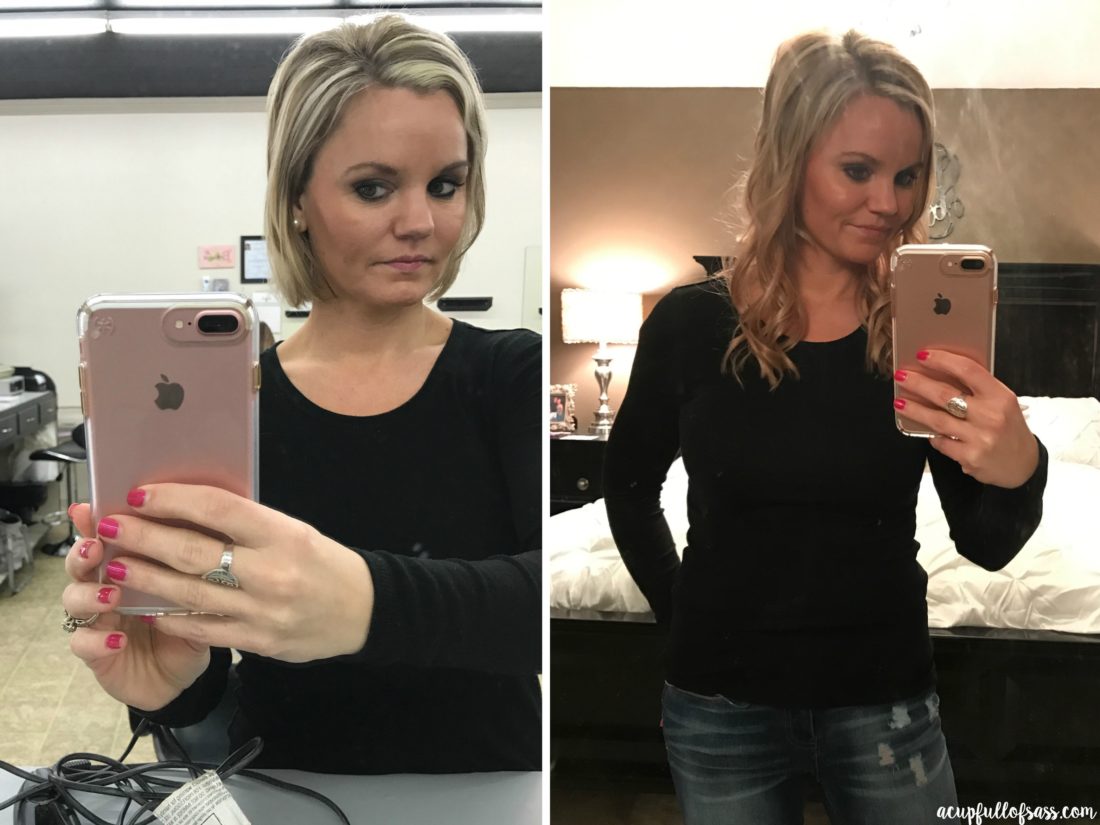 This is last years Easter Picture in comparison to the years. I still can't get over how different I look. I get told a ton that I look younger with long hair. That's a huge compliment, and I'll take it!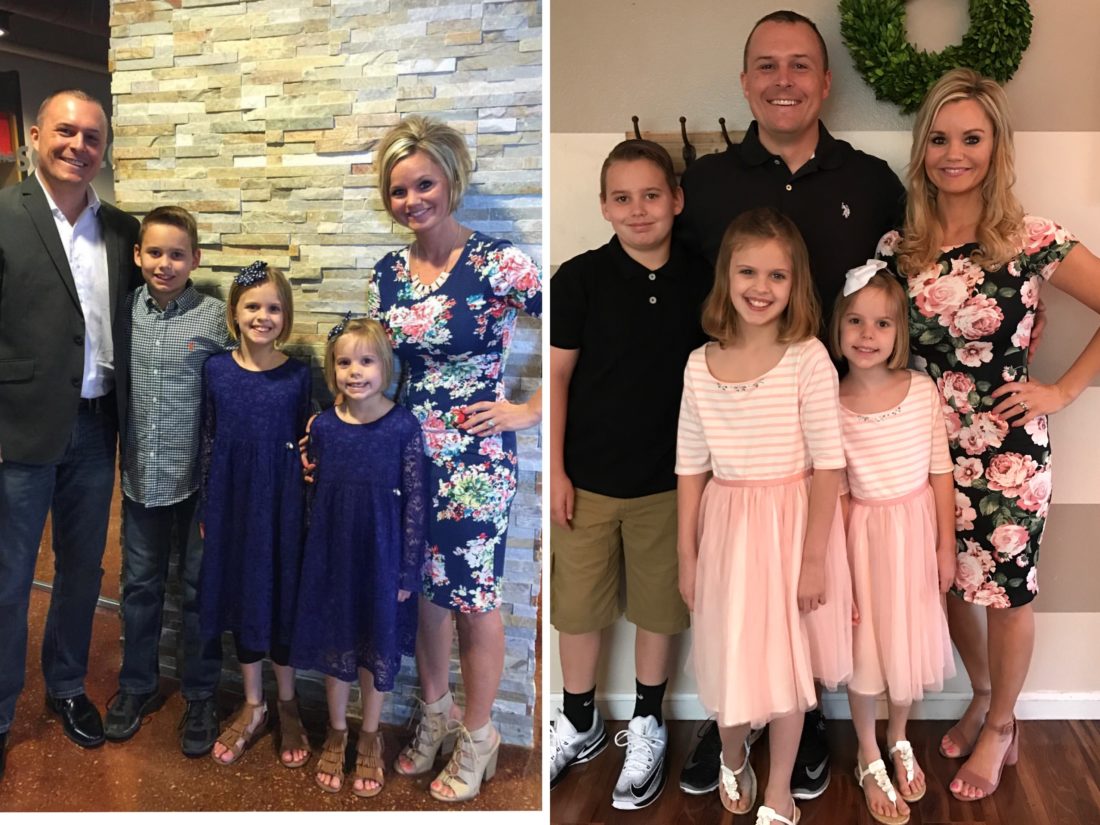 The Cons
Because my hair is so short, blending the extensions is a challenge. I knew this going into it. I knew it wasn't going to be perfect and that's ok with me. I am not good at it, I just blend it the best I can.
Washing my hair takes awhile. It's hard to wash the scalp of where the extensions are placed.
I can't put my hair in a high ponytail because you will see the tape. I can do a low ponytail though.
My overall thoughts.
I am known for my short sassy hairstyle. I receive emails daily asking about what products I used to style my hair and if I would share more photos so they could show their hairstylist. Heck, people would stop me at stores and restaurants and asked if they could take a picture of my hair. No joke. Getting extensions was a big deal and I thought a long time before doing it.
On the day of my appointment, I was so nervous. Like I could have backed out if I hadn't already purchased the extensions. So it was happening! You guys, I Love them!! Like way more than I could have even imagined. My husband and kids loved them! I received a lot of great comments and personally messages from my followers as well as some #teamshort comments.
But here's the thing. I really love them and that is what matters. Something my husband says is, "You do You!" Gah, I love that! So if you have ever thought of trying a new hairstyle, hair color or even a new wardrobe, DO IT!! Don't let fear or the opinions of others keep you from trying it. Just Do You!
Here are a few professional photos my sister took of me. She is Ashley Michele Photography.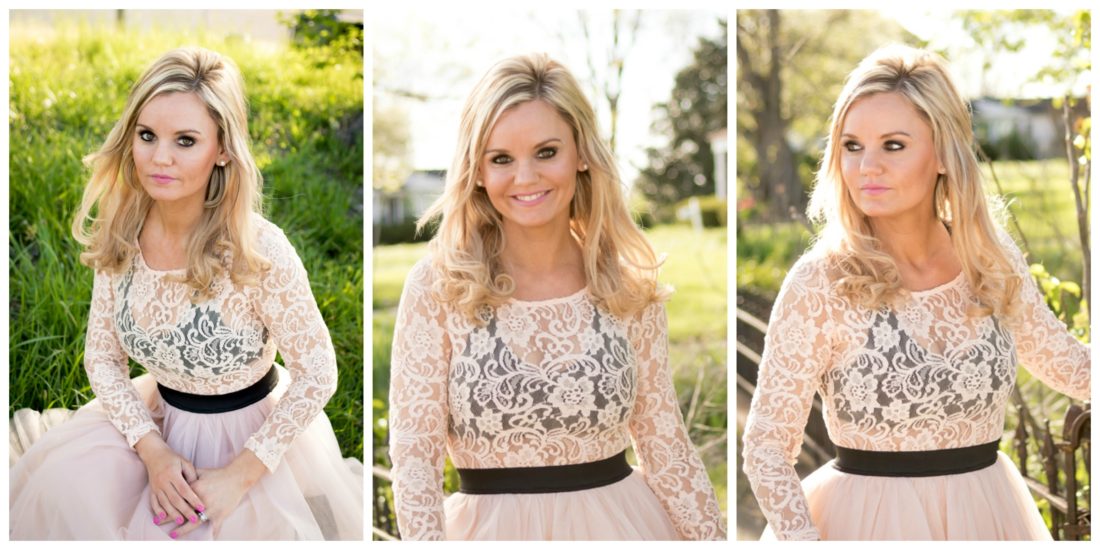 If you have more questions you would like me to answer, comment below. Or send my a PM and I can write another post answering your questions.
                                                                      xoxo,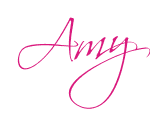 Facebook | Pinterest | Twitter| Instagram| YouTube