Thanksgiving is a holiday that is often overlooked. I host Thanksgiving dinner every year and I wanted to add some fun family activities to our day. My kids love this!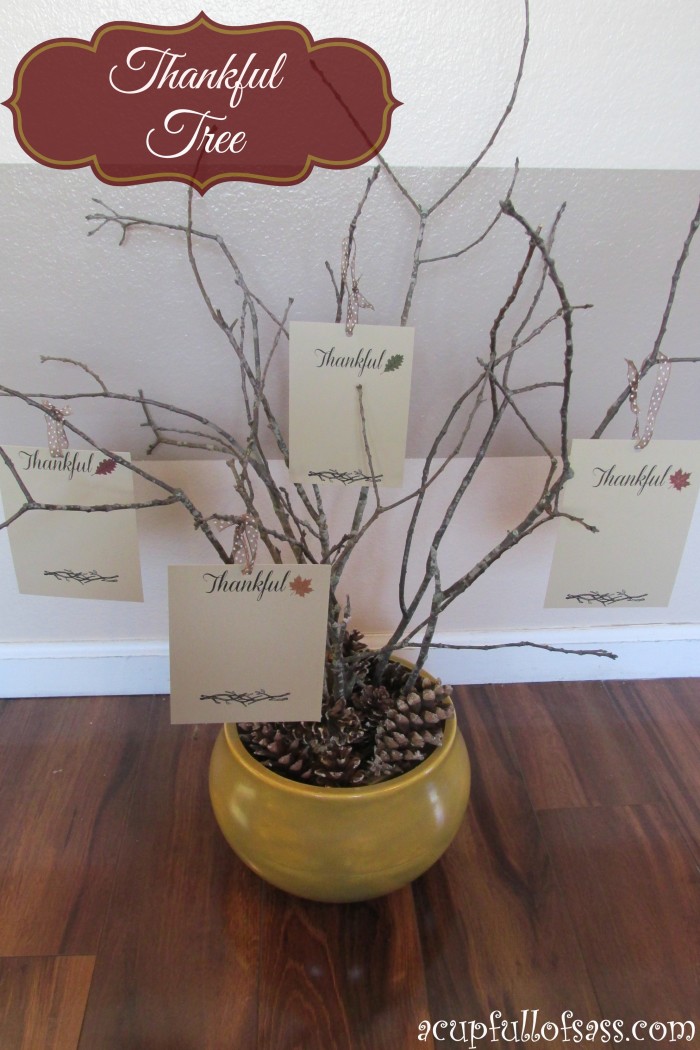 I wanted to make a Thankful Tree this Year for Thanksgiving. Let me say it was so easy to do and I am thrilled how it turned out. Best of all my supplies were things I already had around my house. I bought nothing.  Here is all you need.
Supplies:
Branches (I found mine around the yard)
Floral Foam Blocks (Walmart or any craft store)
A flower pot or vase
Pinecones to fill the top of flower pot
Thankful notecards You can print my Free ones here
Directions:
Trim floral foam to fit inside of flower pot.
Place branches in floral foam.
Fill flower pot up with pinecones.
Add thankful notecards.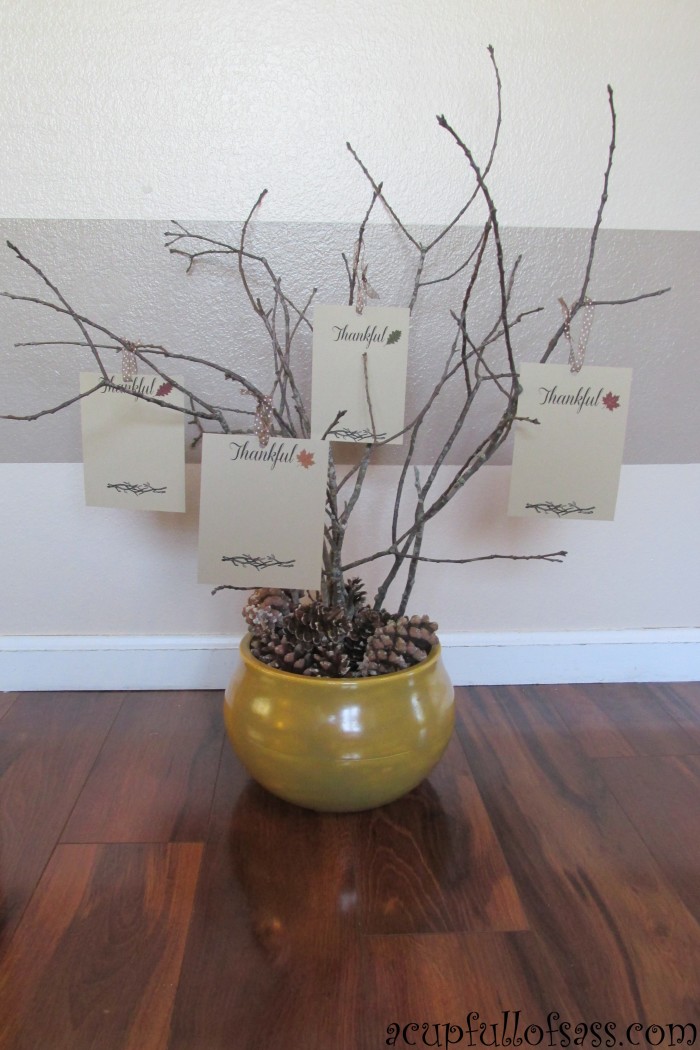 This is the perfect way to display all the things you are thankful for. I know I sure have a long list and I want to remember each and everything I have been so graciously blessed with.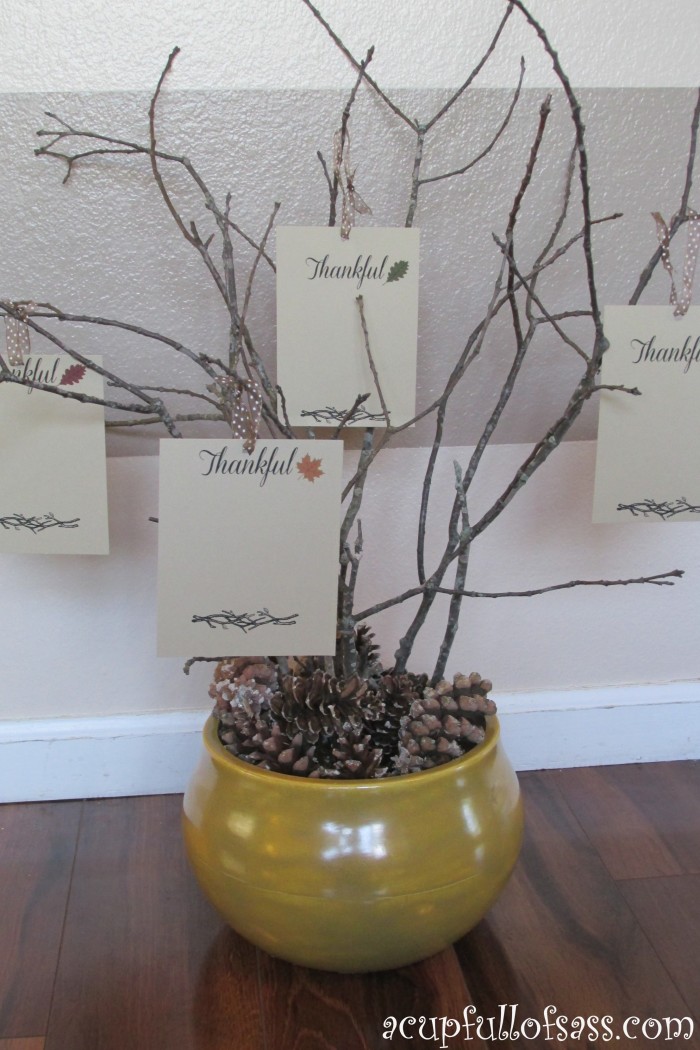 And that is it. You now have a Thankful Tree for Thanksgiving. Don't forget to print your Thankful Notecards so you can hang on your tree. And get your Thanksgiving Subway Art printed to add to your decor.
Facebook | Pinterest | Twitter| Instagram| Periscope