Have you heard all of the health benefits of drinking apple cider vinegar daily? Last year I tried adding apple cider vinegar to my green juice once a week. I seriously could not do it. It was ruining my green juice, so I stopped.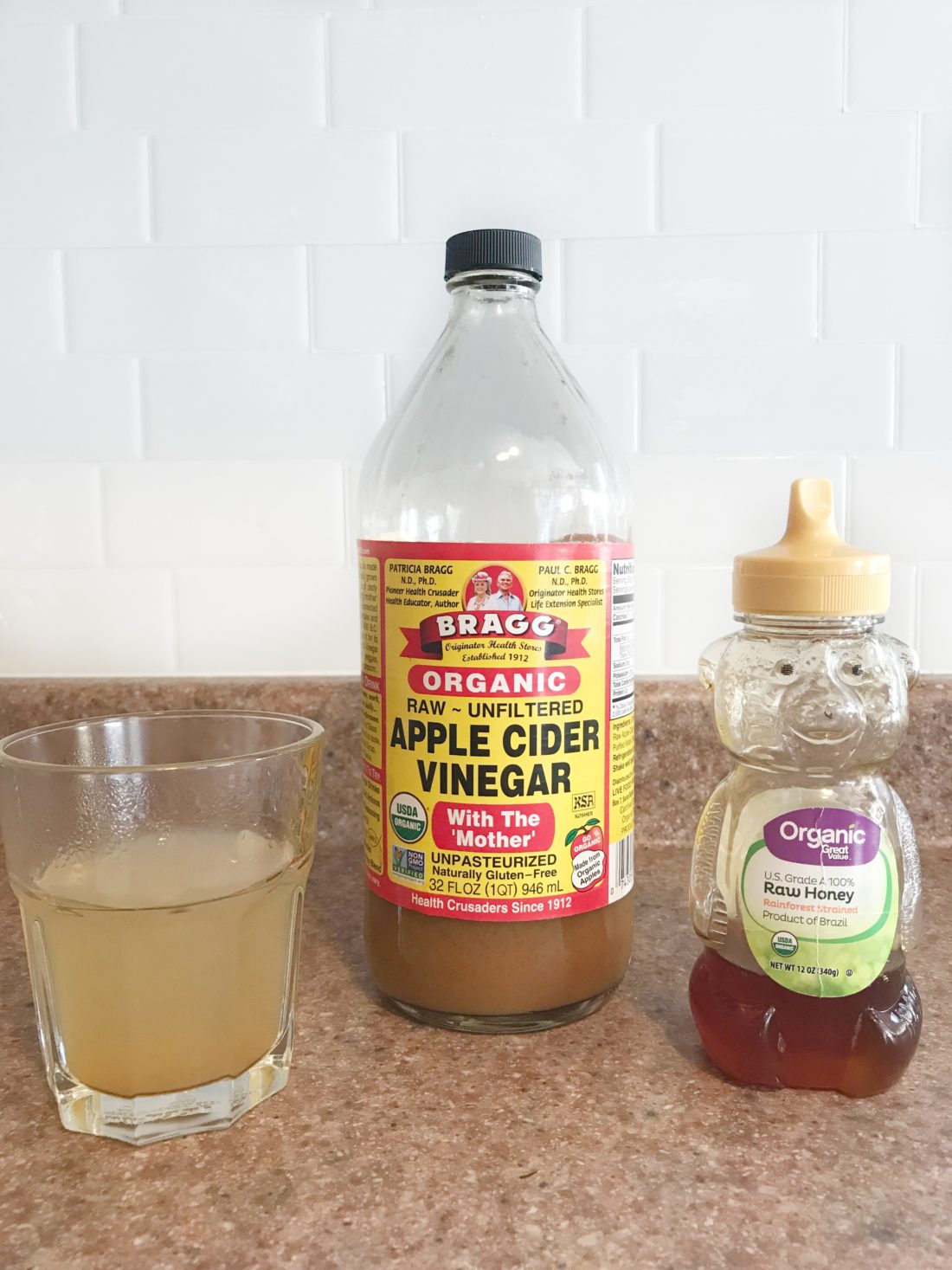 Why I started doing this:
I started drinking apple cider vinegar with honey every morning when I wake up. Yes, even before coffee. The funny thing about it is, some mornings I don't even drink my coffee, or I do not finish my cup. Crazy right? You probably know, I love my morning coffee. The only thing I can come up with is that I must feel full.  If you follow me on my Instagram Stories this is probably old news to you.
Other things I have noticed is I am less bloated in my abdominal area. I feel less hungry throughout the day. And I do feel more energized. Even without my coffee. Now, I seriously can not go without it. It's now part of my morning routine.
Here are some of the health benefits:
Here are some of the health benefits:
Helps with digestion and constipation
Helps with bloating
Helps with joint pain
Boosts energy
Drinking the apple cider vinegar and honey can help alkalize the body. This raises the pH level back to its natural state, making it easier to fight off germs and ailments.
How I make it:
Ingredients:
1 Tbsp. of Raw Organic Apple Cider Vinegar
1 teaspoon of Raw Honey
1/2 cup of Hot Water
Stir with a spoon and drink 1 cup every morning on an empty stomach. Note: I now drink my Apple Cider Vinegar drink in the evenings before dinner or before bedtime.
Apple Cider Vinegar Drink
Ingredients
1

Tbsp

Raw Organic Apple Cider Vinegar

1

tsp

Raw Honey

1/2

cup

Hot Water
Instructions
Add Apple Cider Vinegar to a glass of hot water.

Mix ingredients together.

Let cool before drinking or add ice to cool down.
Nutrition
Serving:
1
serving
Calories:
24
kcal
Carbohydrates:
6
g
Protein:
1
g
Sodium:
1
mg
Sugar:
6
g