Back to School is a big deal in our house. We have several Back to School Traditions I started years ago. I am going to share some fun ideas with you, so you can start your own traditions with your family.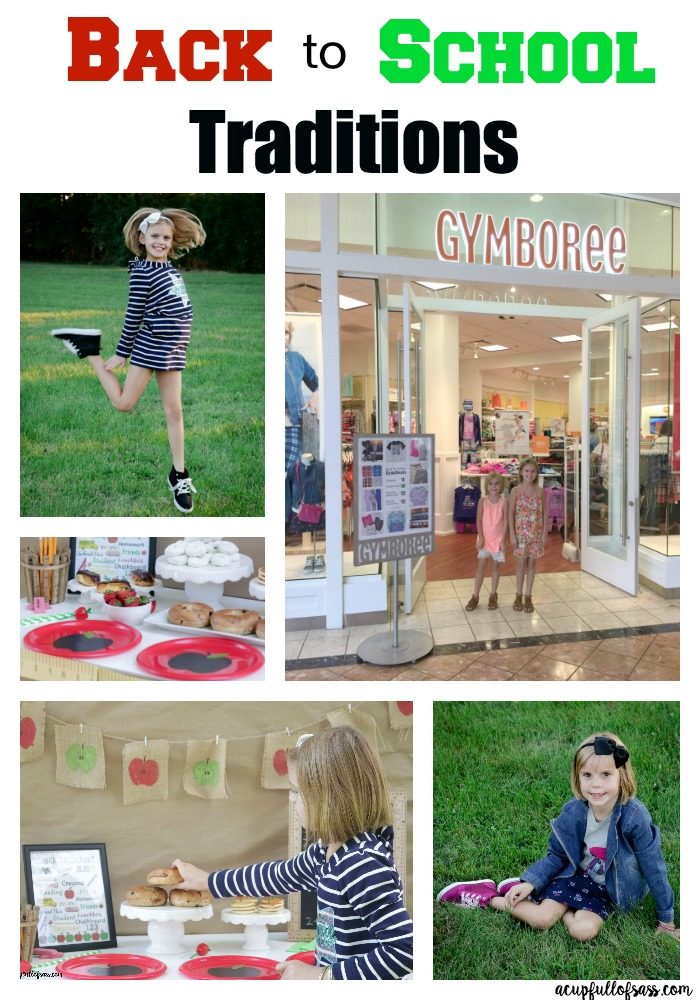 Back to School Shopping Trip
The first thing we do every year is a back to School shopping trip. We go to the mall and each one of my kids pick out an outfit to wear on the first day of school. Both my girls have similar taste in clothes. My girls love Gymboree  and I love it because I can dress my kids from head-to-toe. From clothes, shoes to matching accessories. It makes back to school shopping a breeze. Not to mentions Gymboree is giving you a chance to Win a Gift Card. More details below.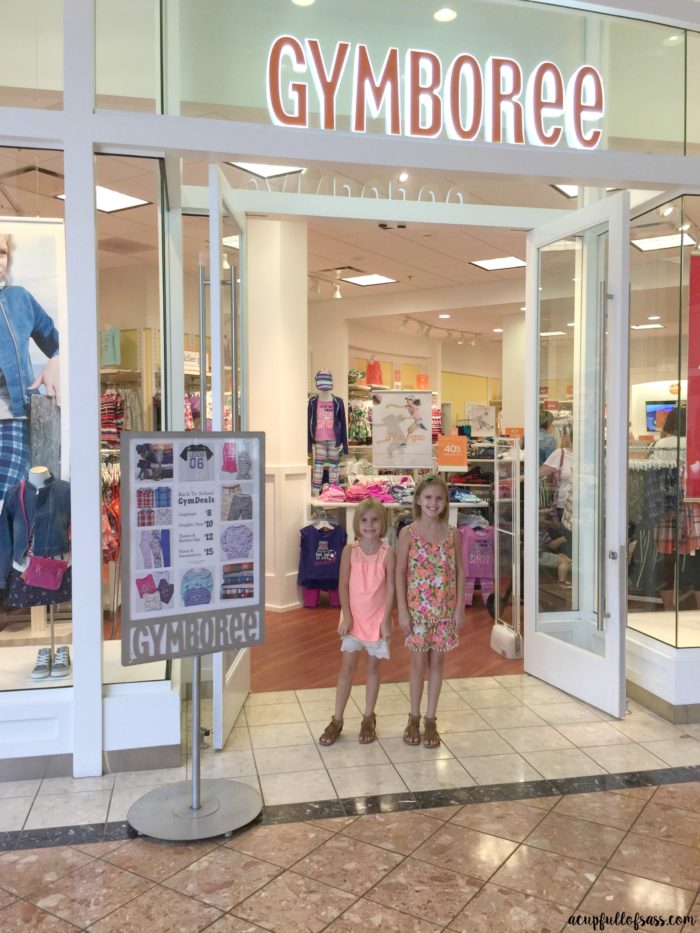 My girls had a blast looking at Gymboree's Back to School Line. I call Natalie my little sassy pants. She was super excited to find these Sparkle Sneakers. They totally fit her personality!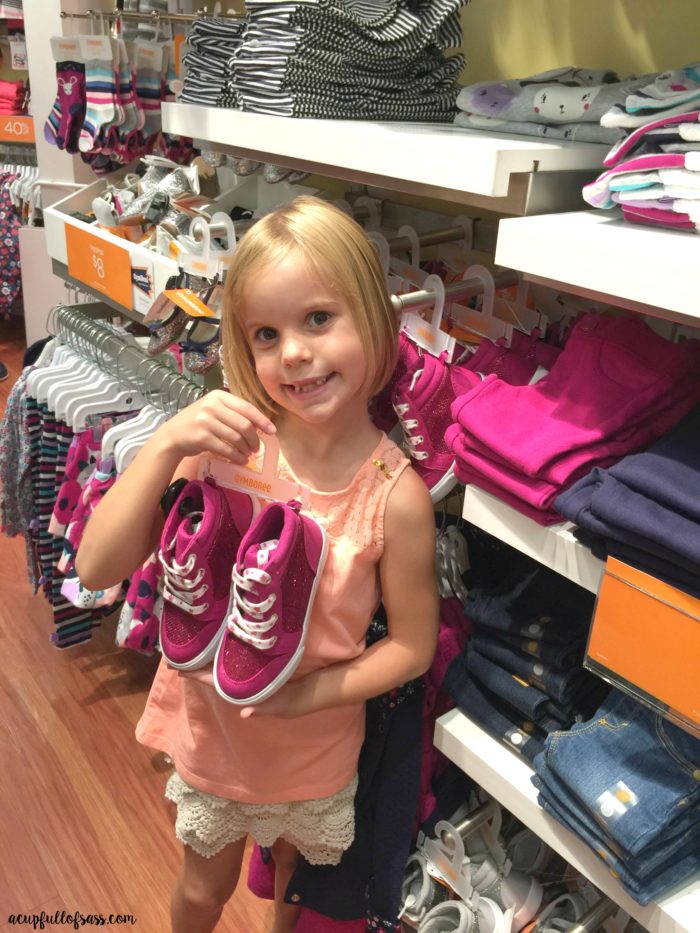 Claire is a fan of sparkle shoes too.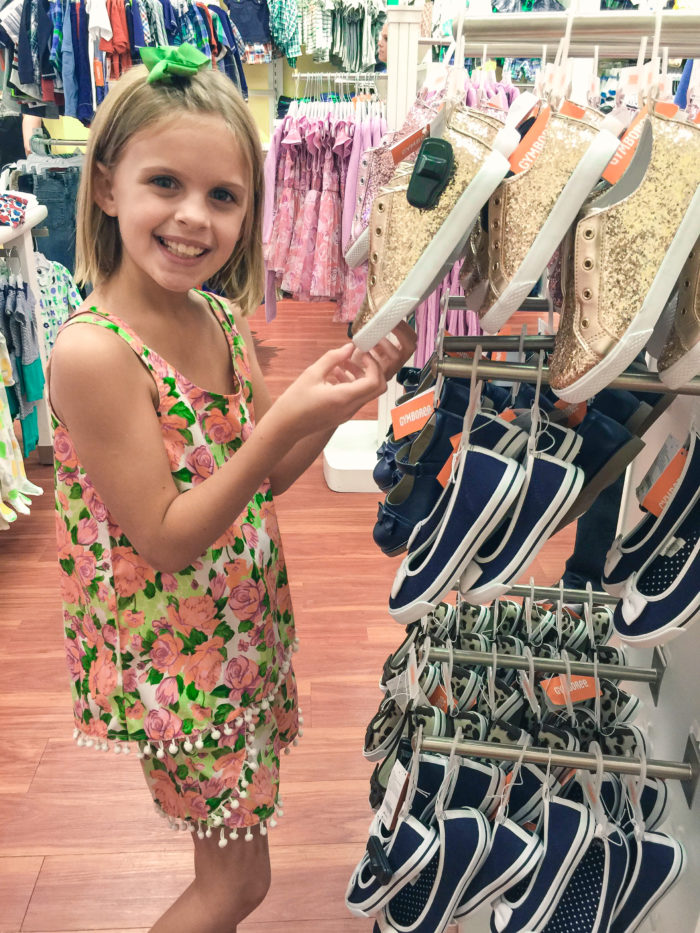 Both girls were so excited to pick out their very own outfits. Claire went with the Striped Star Dress, Denim Jacket and Sparkle Sneakers.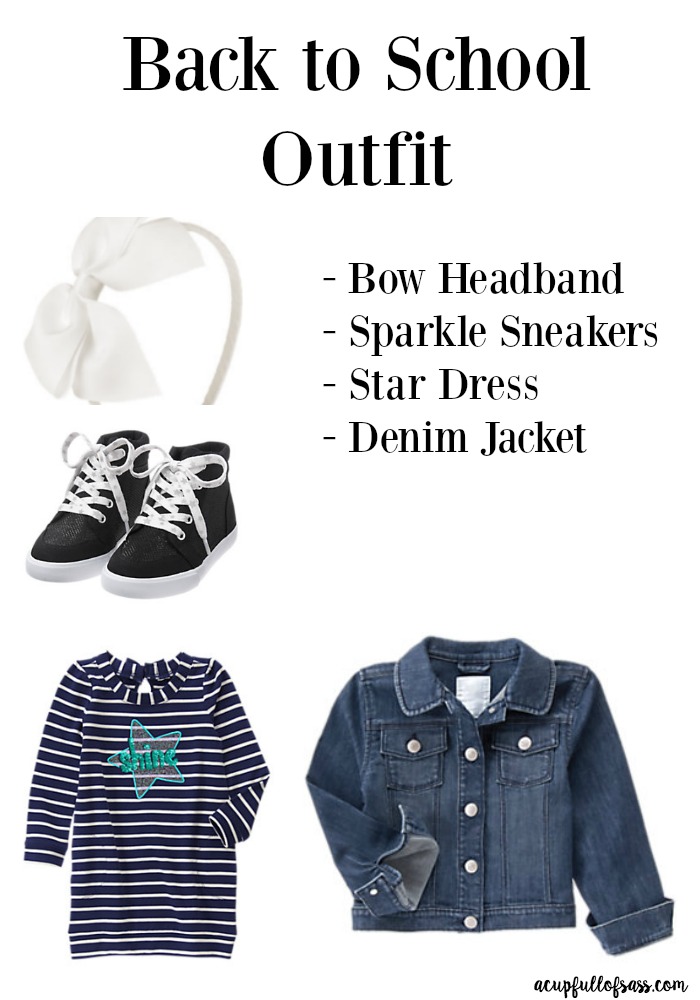 Allowing kids to pick out their own outfit gives them a sense of independence. Natalie had the most fun picking out her outfit. This outfit totally fits her personality. Spunky, fun and full of life.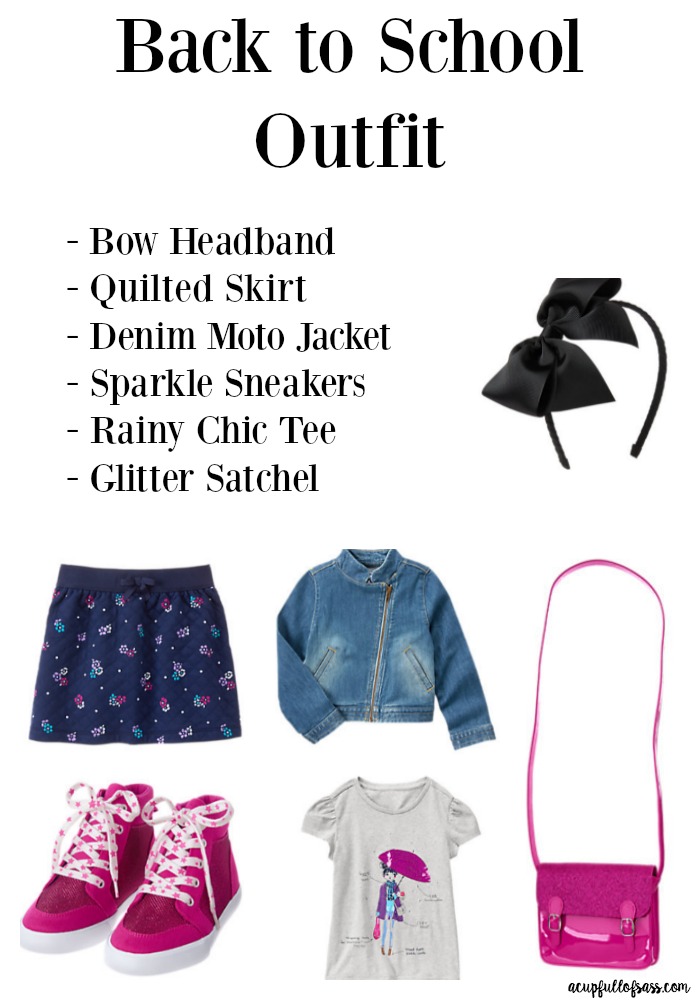 Gymboree has partnered with Brit + Co, millennial favorite and creative curator of all things cool, to inspire back-to-school shopping. On August 17, Brit + Co and Gymboree will co-host events at stores around the country, featuring back-to-school DIY hacks fun for the whole family. Visit gymboree.com/RSVP to sign up and enjoy a special shopping offer during the event.
Photo Shoot
Now it's time for the Photo Shoot. Who doesn't love to dress up in their new clothes and take pictures? I love doing photo shoots with the girls so they can really let their personalities shine.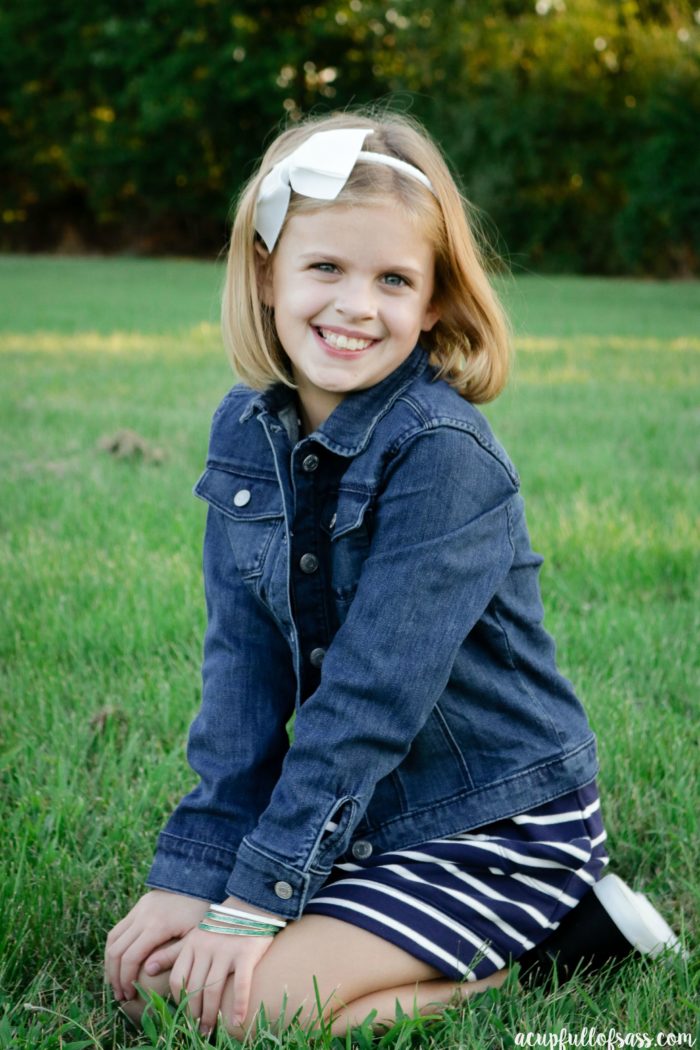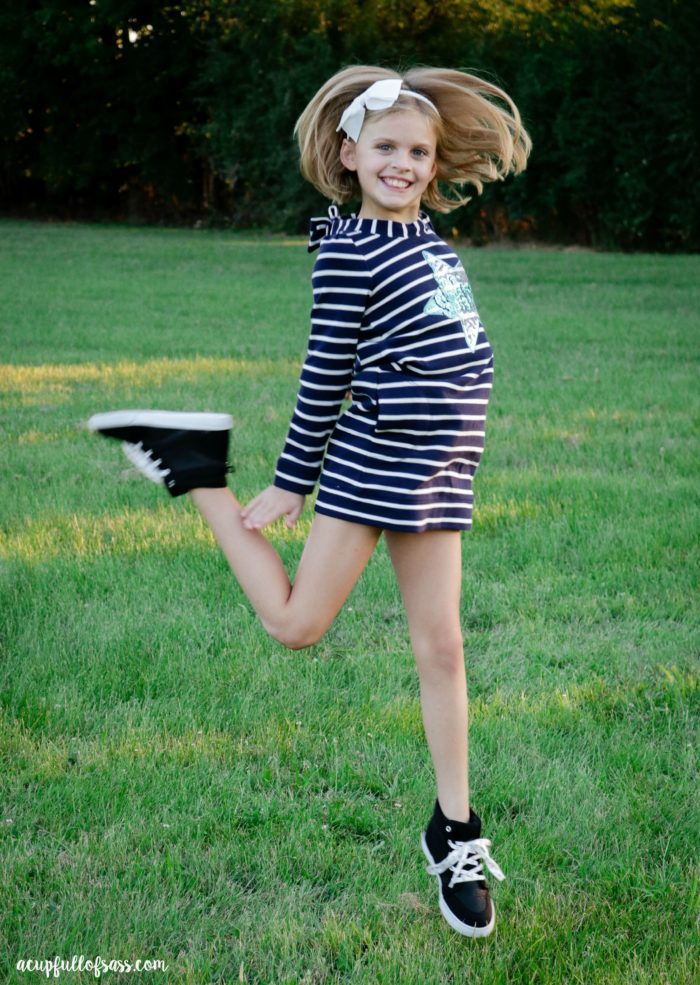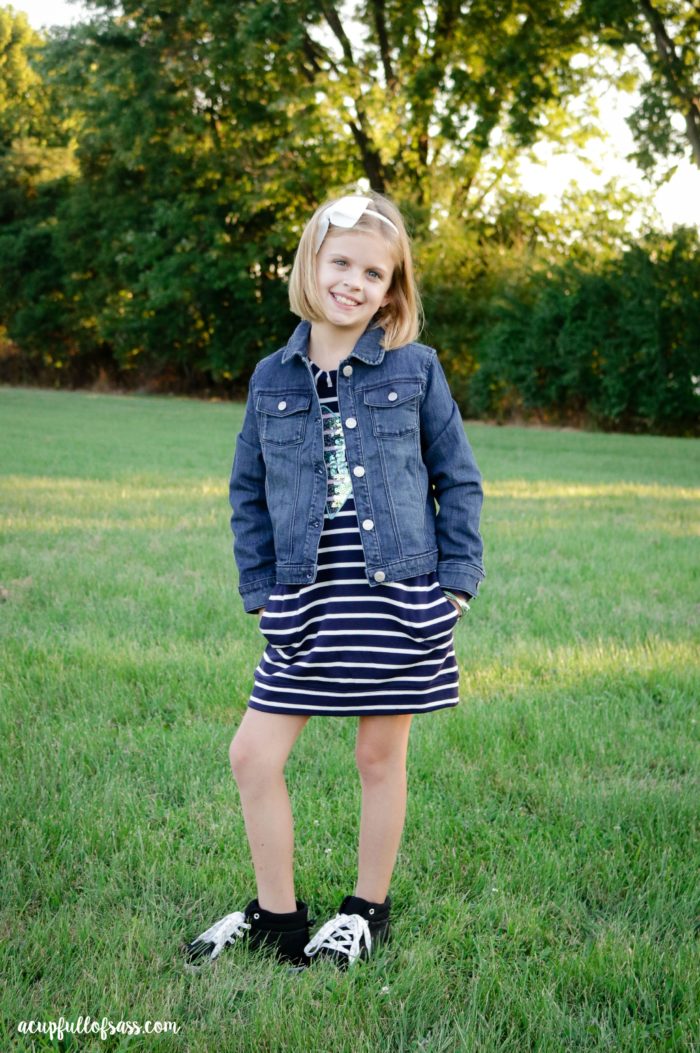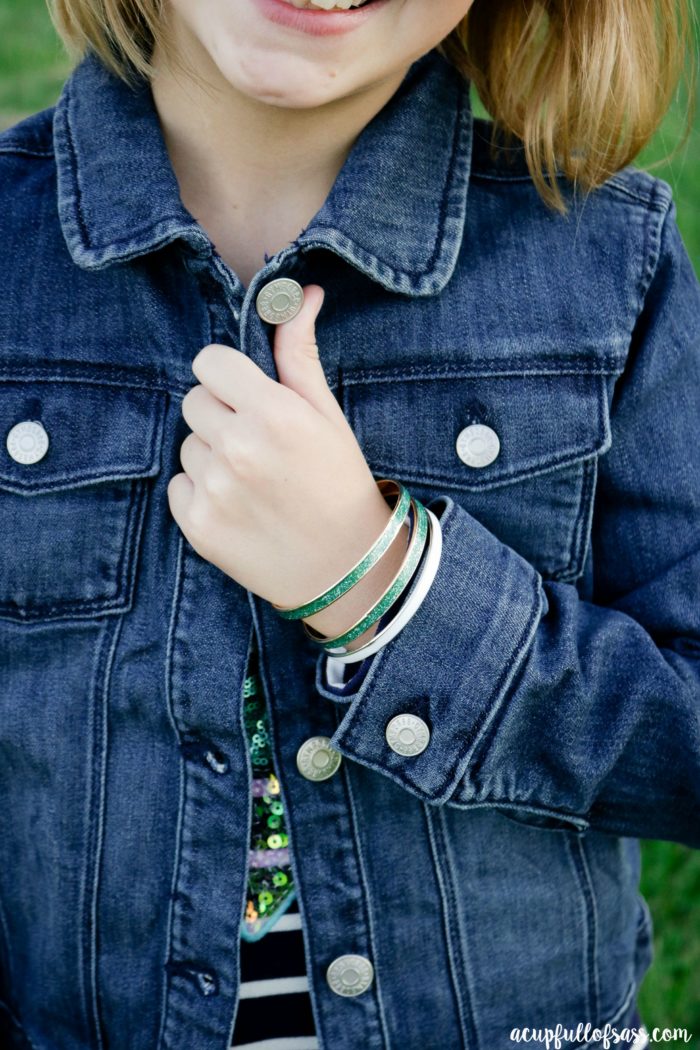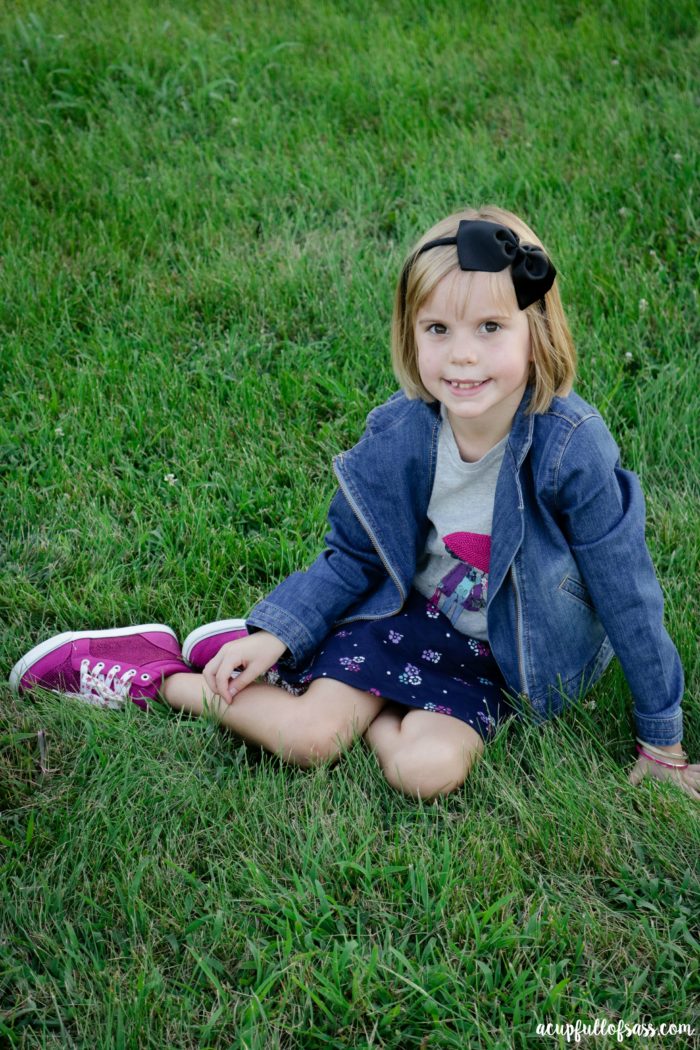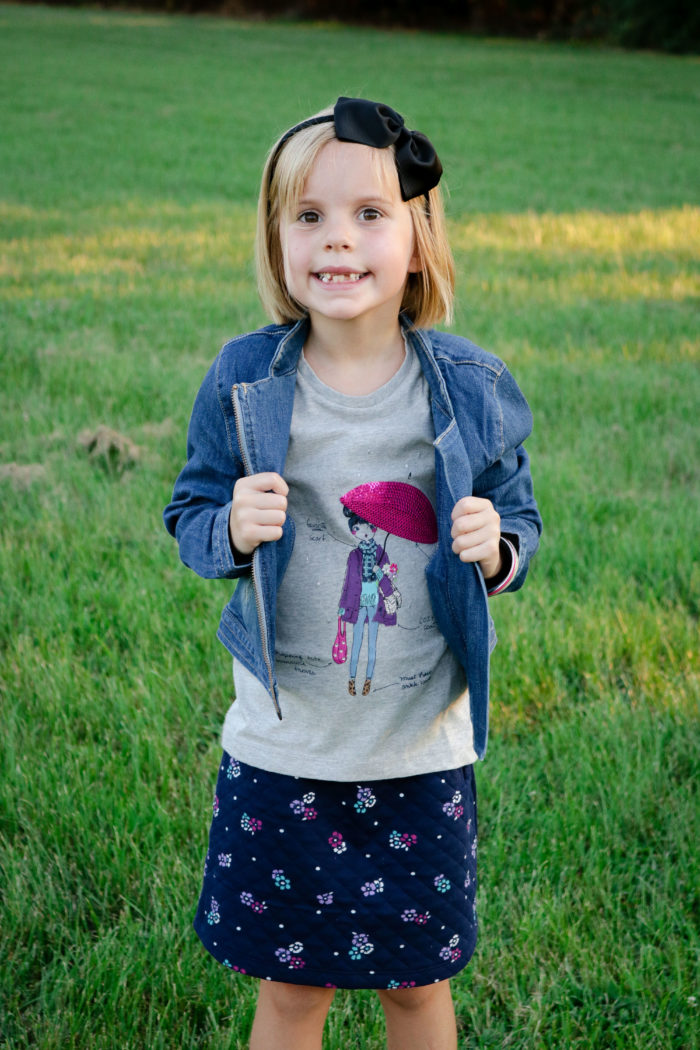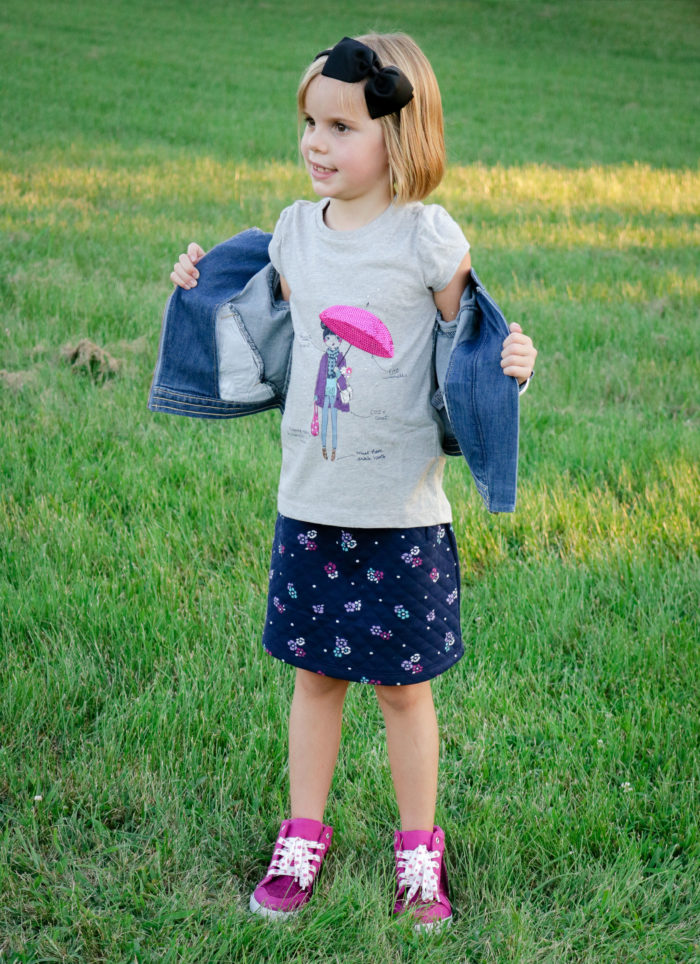 I'm pretty sure my kids are excited to start back to school. Can't you tell from their pictures?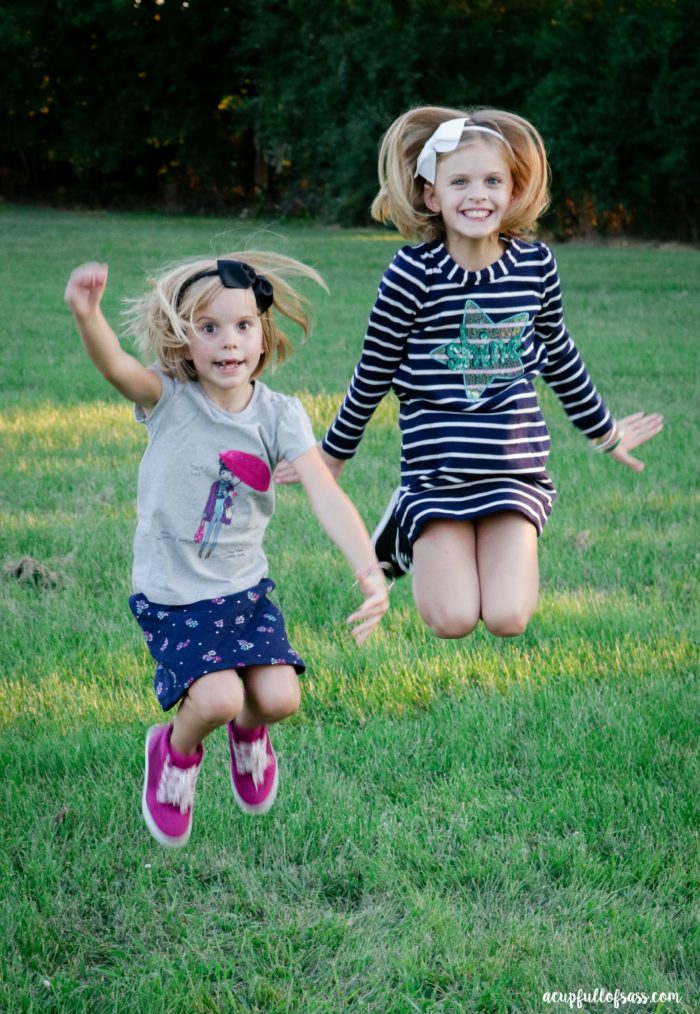 Back to School Breakfast
I have been doing this tradition since my first child stared Kindergarten. It is something my kids talk about every year. They look forward to it. I try to get them excited for the first day of school, because I know how important School is.
I let each kids decide what they want for breakfast on the first day of School. In the past I have made homemade donuts, homemade pancakes, scrambled eggs, sausage and bacon. I set up a fun table and make the morning about them.
You can find some of my Free Printables I used create this look here. I also have Free Printbales for Picture Day on the First Day of  School you can find here.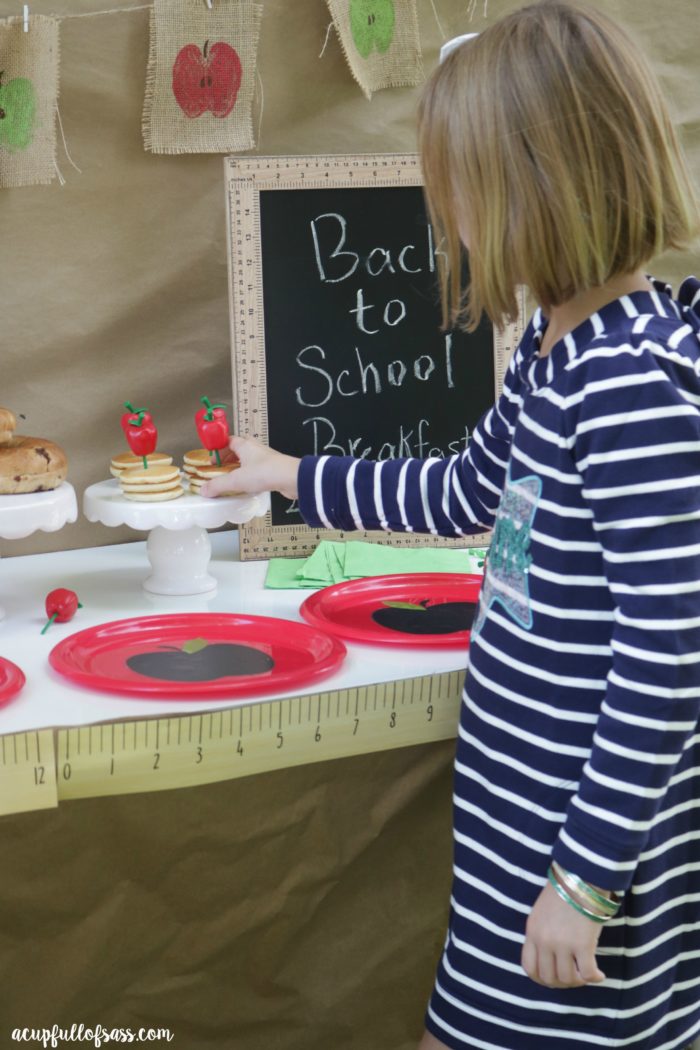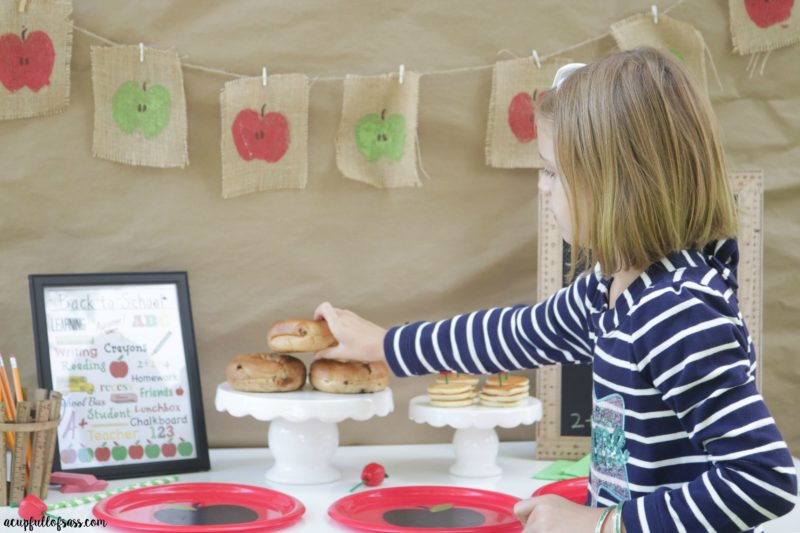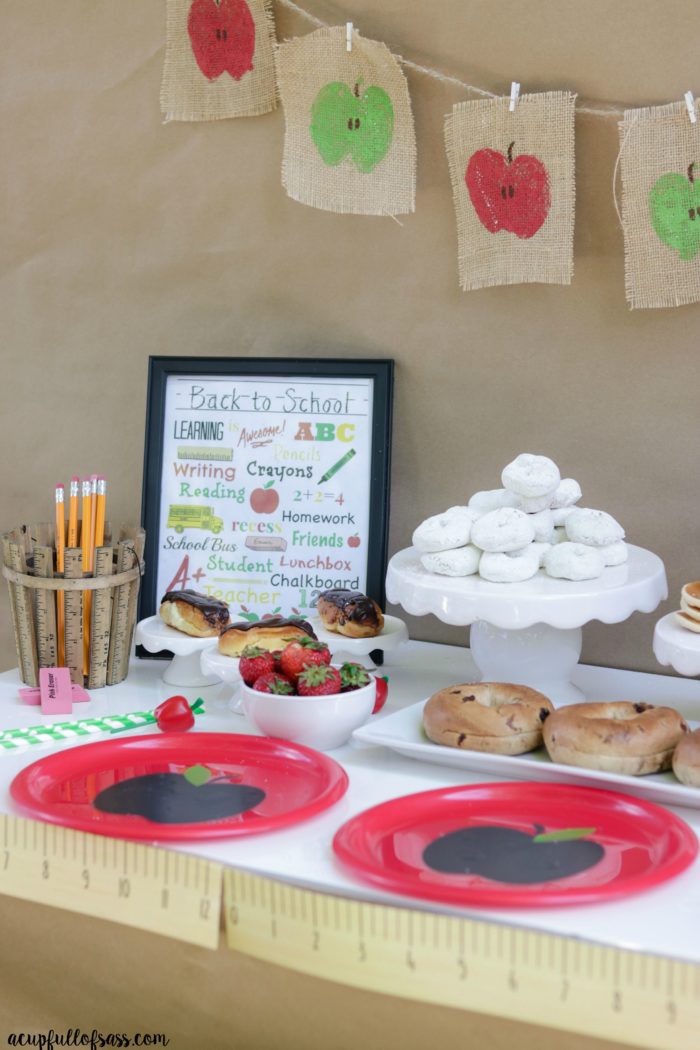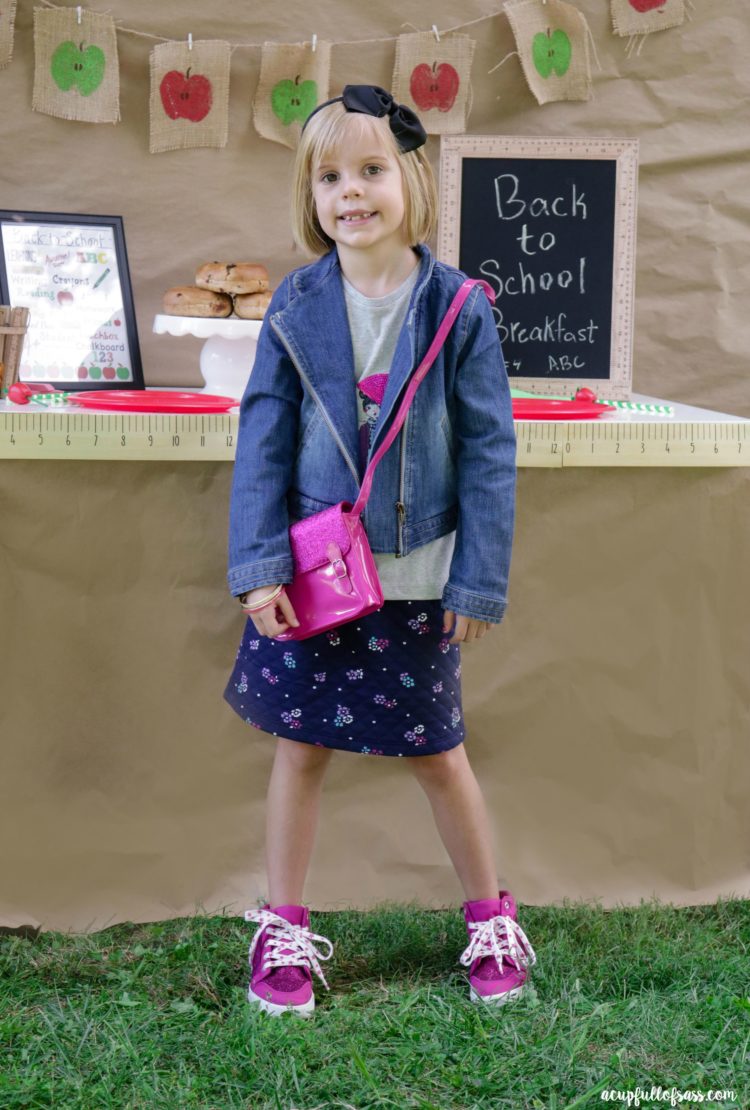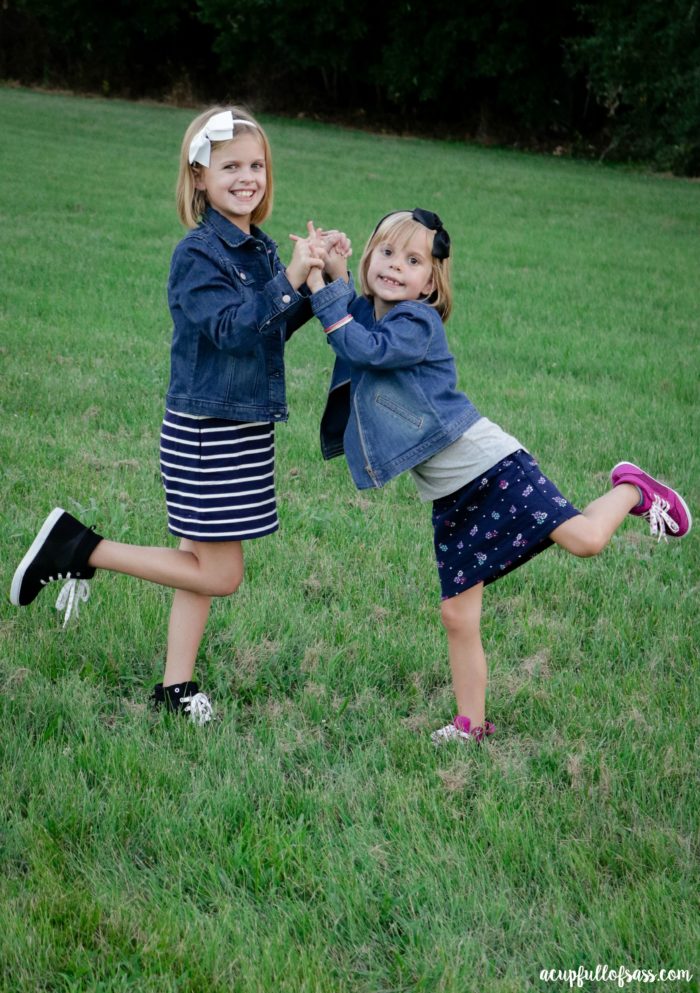 Gymboree Gift Card Giveaway
Gymboree wants to give You,  (one of my readers) a $50 Gymboree Gift Card.  To enter just comment below telling me one thing you are excited about School starting.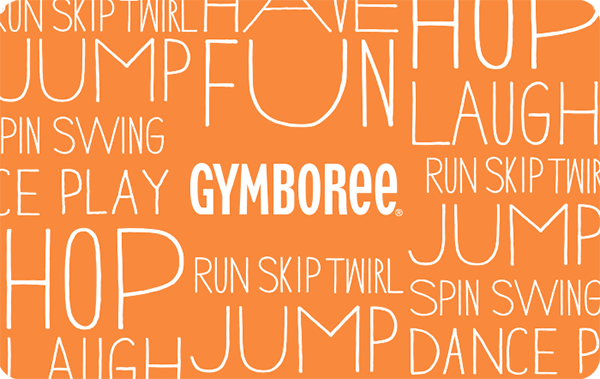 Winner will be chosen at random and notified via email and have 48 hours to respond before new winner is chosen. Contest ends Friday August 19th, at 5 p.m. CST. Good Luck. 
                                                                                               xoxo,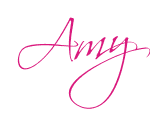 Facebook | Pinterest | Twitter| Instagram| Periscope