Easy Fall Harvest Party Ideas.
Fall is my favorite season. I mean if I had to pick just one. It is also the season my first daughter was born. So it was no surprise when I decided to host a Fall Themed Birthday Party for her. These are really easy ideas for any Fall party though. You don't have to have a birthday to throw a party.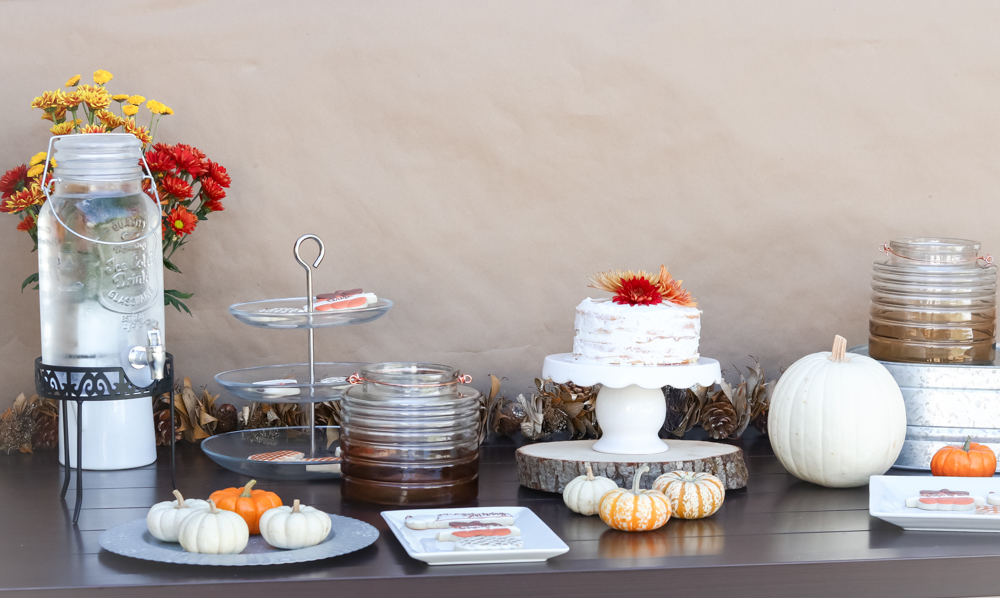 I love hosting parties and this one just may have been my favorite. Quite honestly I think I say after every party I've hosted.
Easy Simple Harvest-Theme Ideas
My easy simple harvest-theme ideas will give your party the perfect touch. I used things I already had around my home which made this party easy and inexpensive.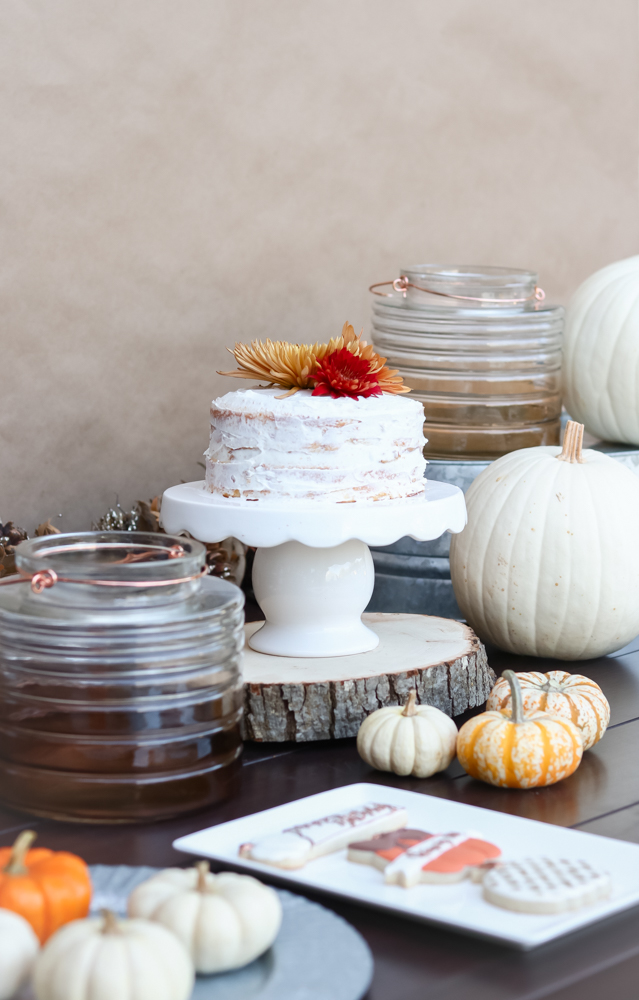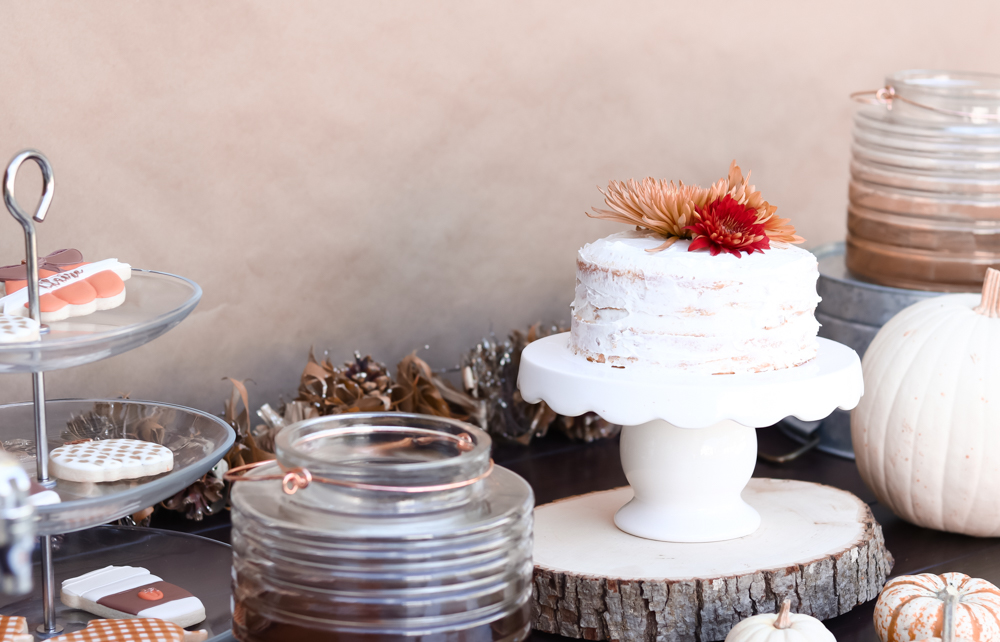 Pumpkins
Adding pumpkins to your table will really set the mood for Fall. I went with white, orange and tiger striped pumpkins. I wanted to give off a Fall hue with warm inviting colors. Add both small and large pumpkins to mix things up.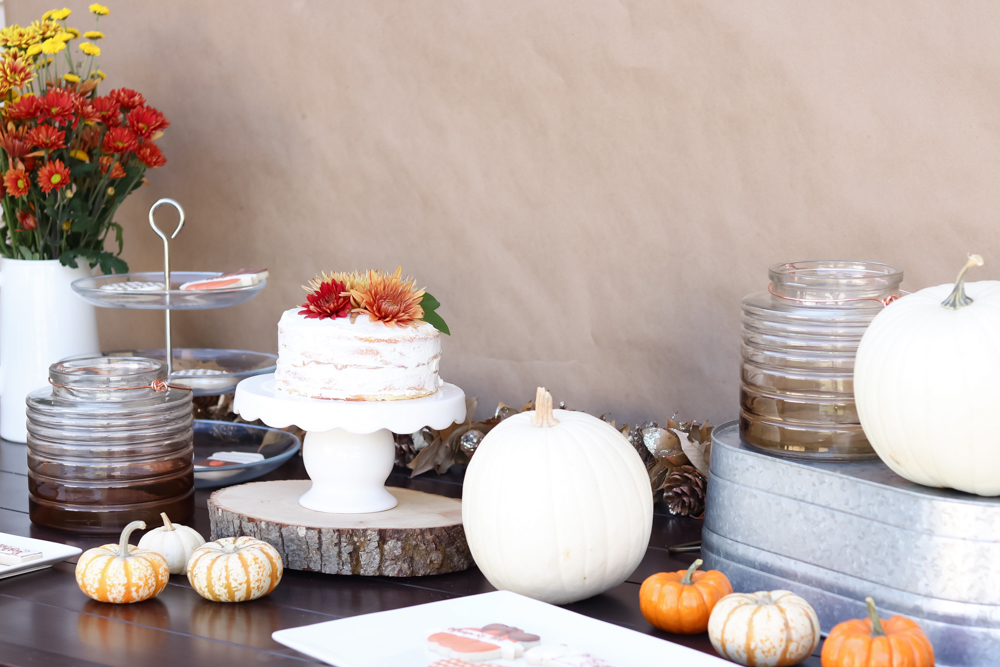 Fall Cake
This cake is what is called a naked cake. I have made several of these at some of my other parties. You can see how to make your own here.
However, for this cake I actually have a hake that will save you some time. This cake is from the grocery store. I wiped most of the frosting off and then added real Fall flowers to the top. How gorgeous is this?! The colors of the flowers really tied my fall theme together. This saved me a lot of time and was just as good if I had make my own.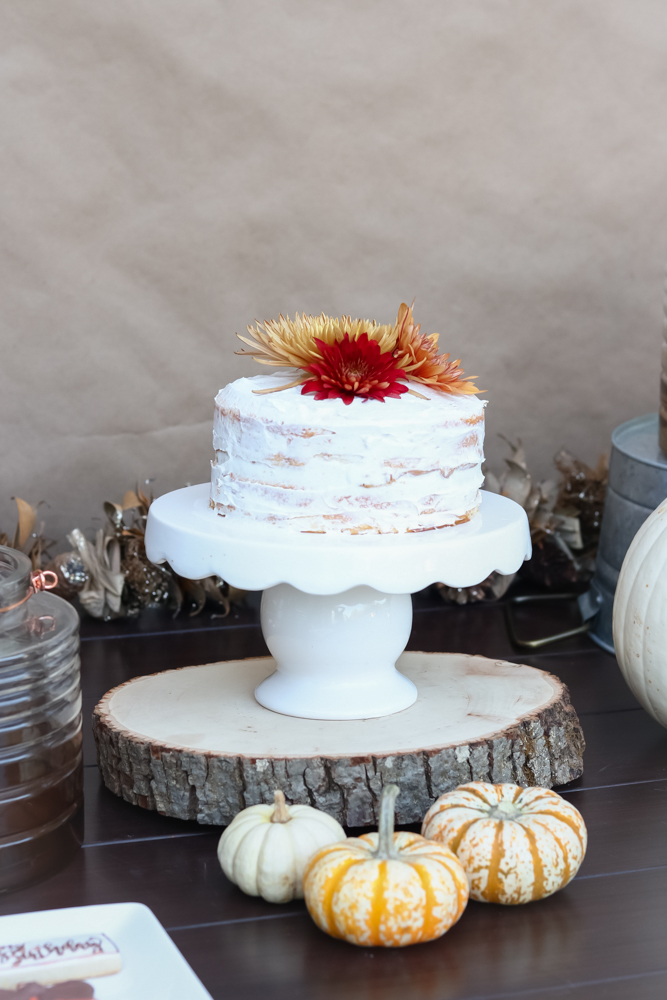 Fall Cookies
I always have custom cookies make for all of my parties. I think this is just something that really makes the tablescape look nice and my guest always love it.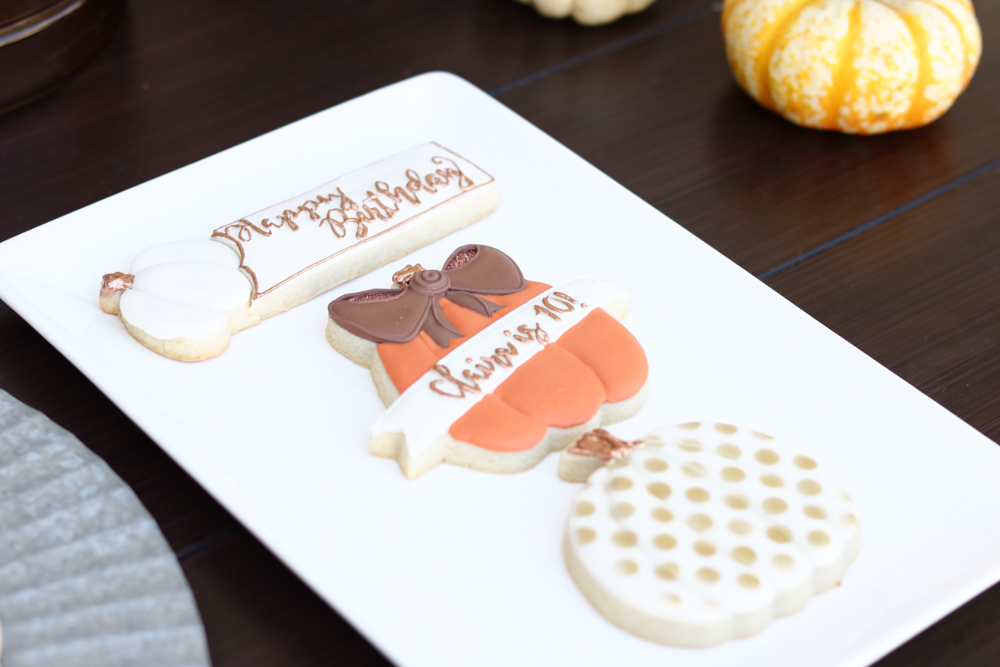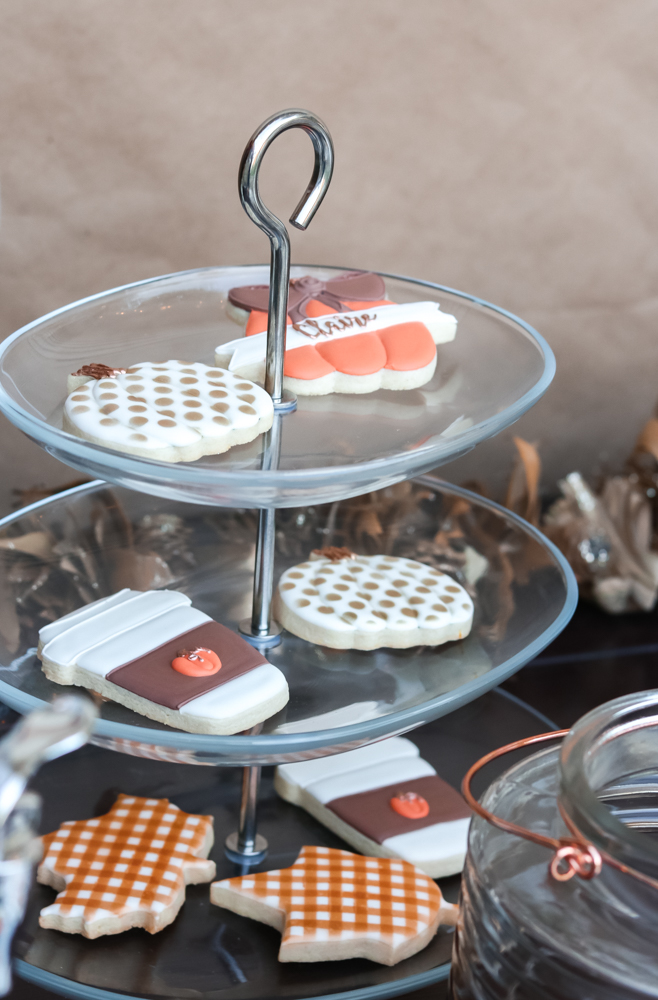 Creating Height on Table Display
Using different heights for food and decor can create a lot of dimension. It's more appealing to the eye and will really create an inviting look. I used a natural wood slice with bark to raise the cake up. I then used a galvanized bucket to hold a large pumpkin and copper candle holder.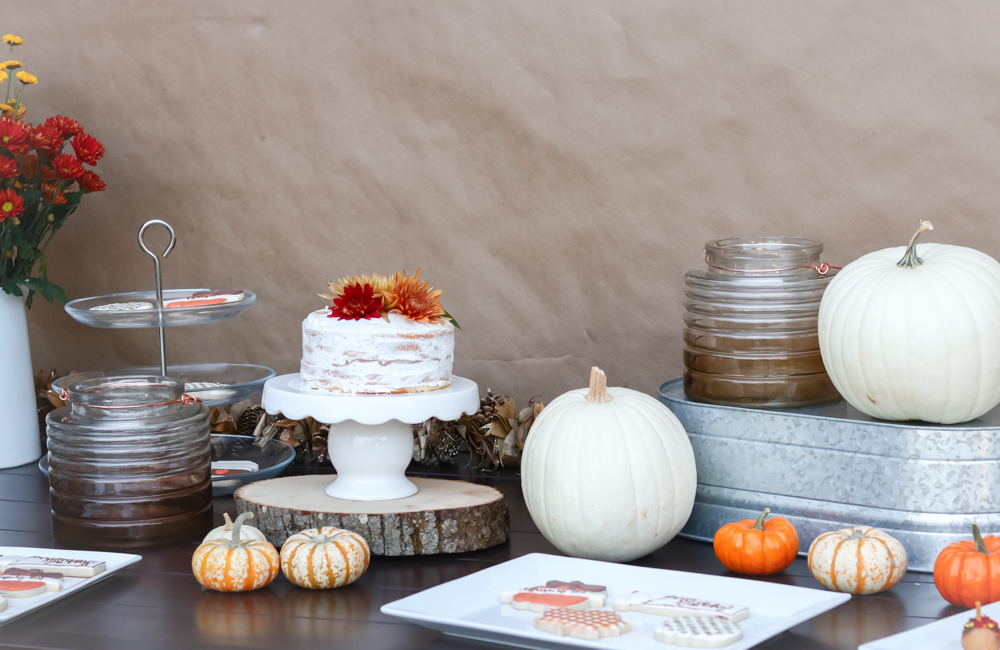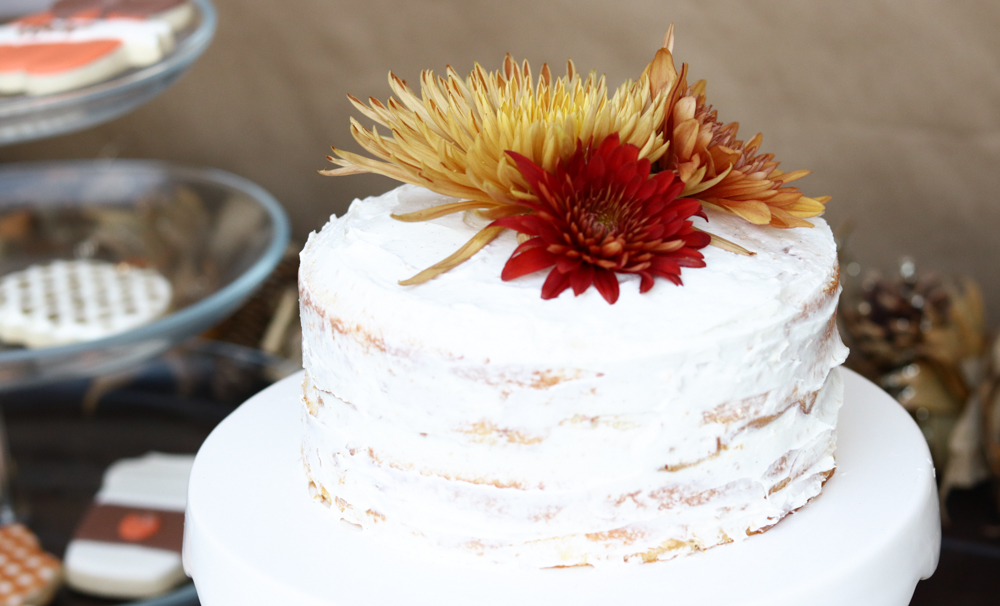 Fall Flowers
Add fresh-cut flowers to bring in a beautiful fall look. The fresh flowers tie in with the fall flowers on the naked cake.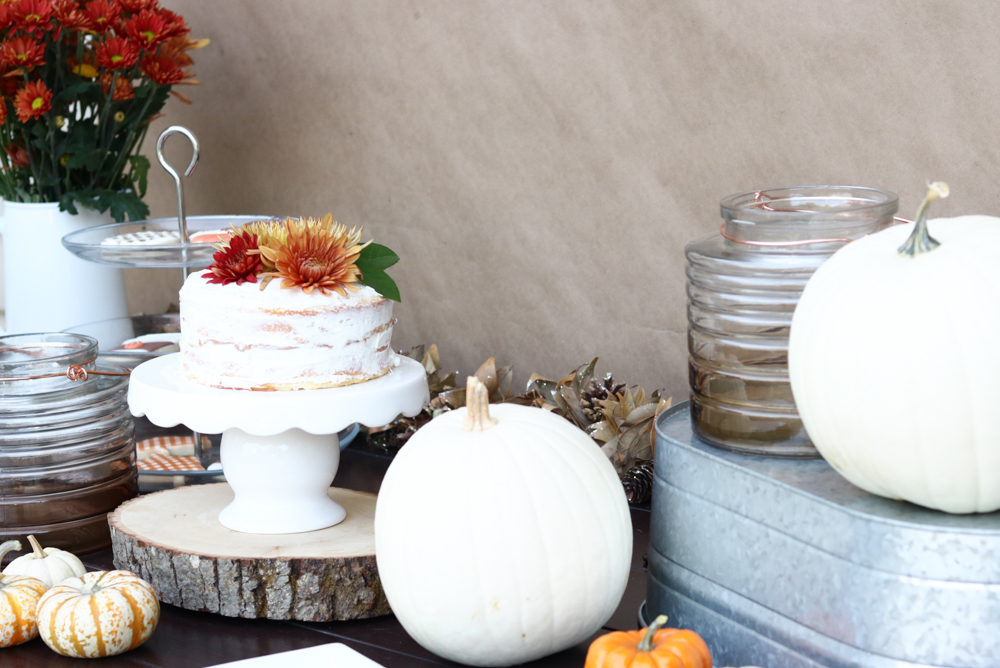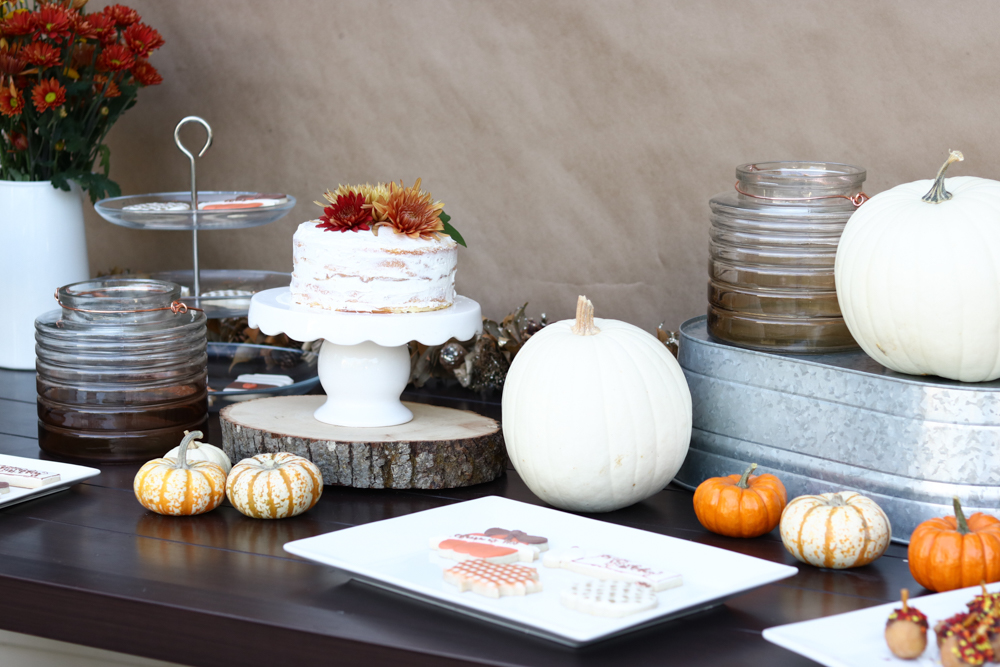 Fall Party Food Ideas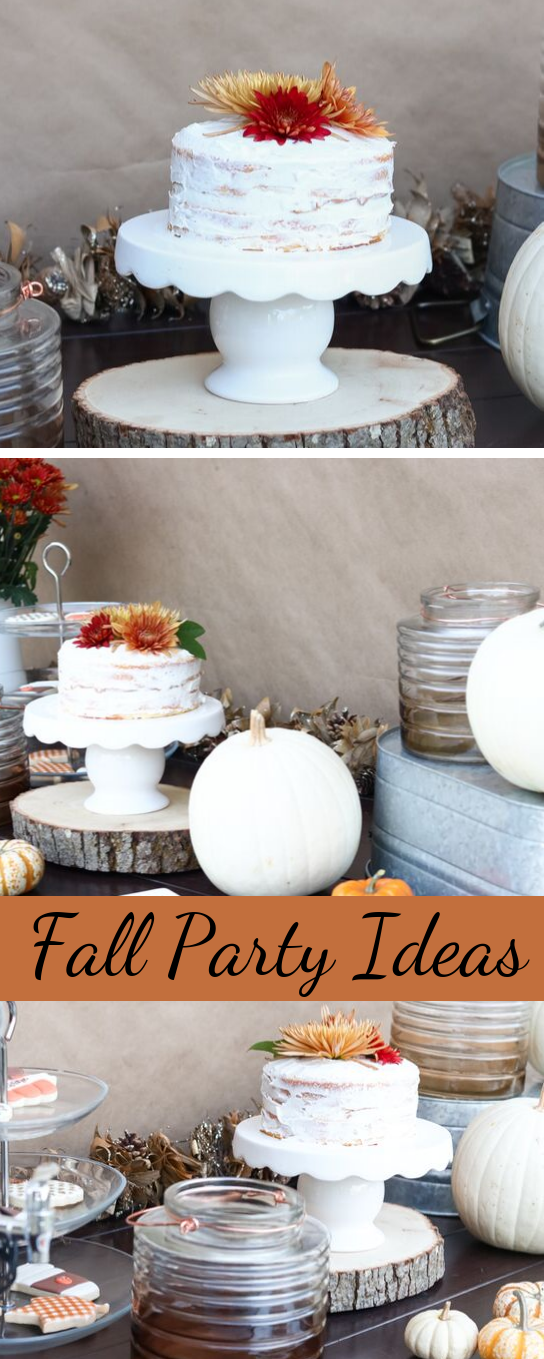 If you love hosting check out some of my other party post.