Guess what?! It's almost my Birthday!! I thought it would be fun to dedicate this week to all Birthday things. I love themes so a birthday theme it is! I do celebrate my birthday for an entire week. Don't you? 😉
I created this fun Birthday Interview Printable for kids. I thought this would be a fun way to remember what each of my kids were into during that specific age. I can't tell you how fast my kids are growing. It will be fun to look back at their answers when they are older too. I have created both a girl version and a boy version.
I will just tell you my kids absolutely love this idea. They can't wait to answer all the questions on their birthday.
My Birthday Interview Printable Girl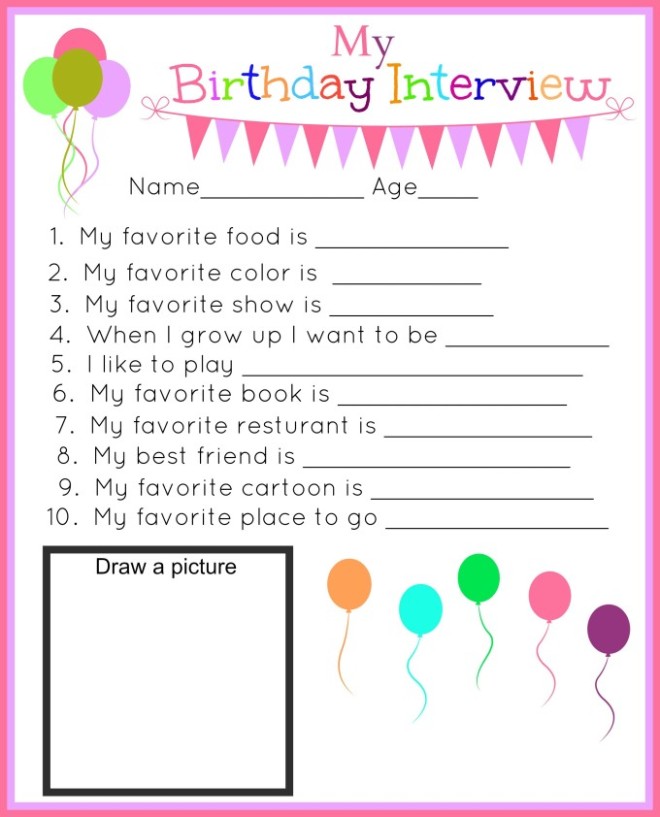 My Birthday Interview Printable Boy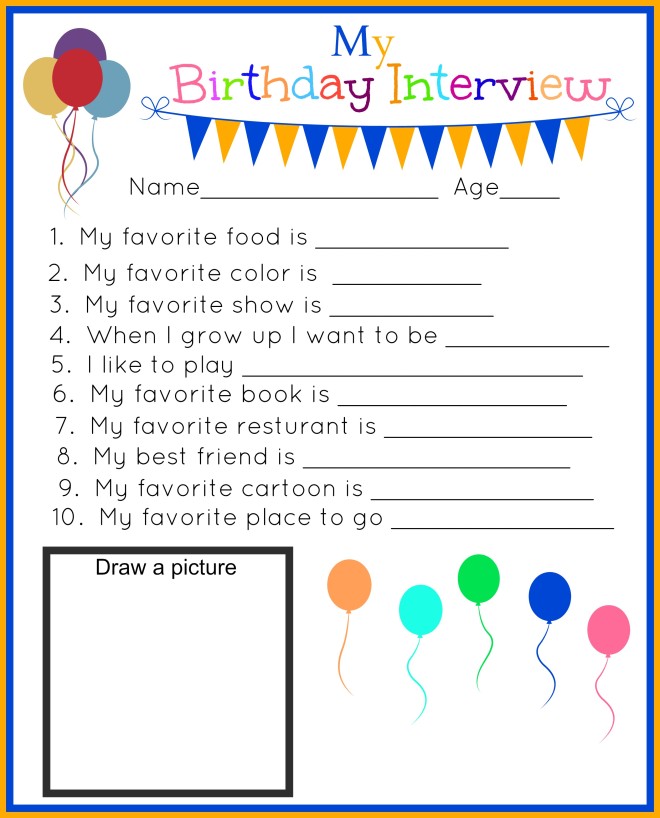 I hope you will use my fun birthday printable with your family to make fun lasting memories. I will be sharing more birthday theme posts this week, so don't forget to check back. Or sign up to receive my exclusive newsletters and be the first to get notified when a new post is up.