I recently purchased an electric pressure cooker and I am amazed at this thing! How did I not know about this before now? This Homemade Chicken Noodle Soup took 7 minutes to cook. Yes, you read that correctly. 7 minutes for homemade chicken noodle soup.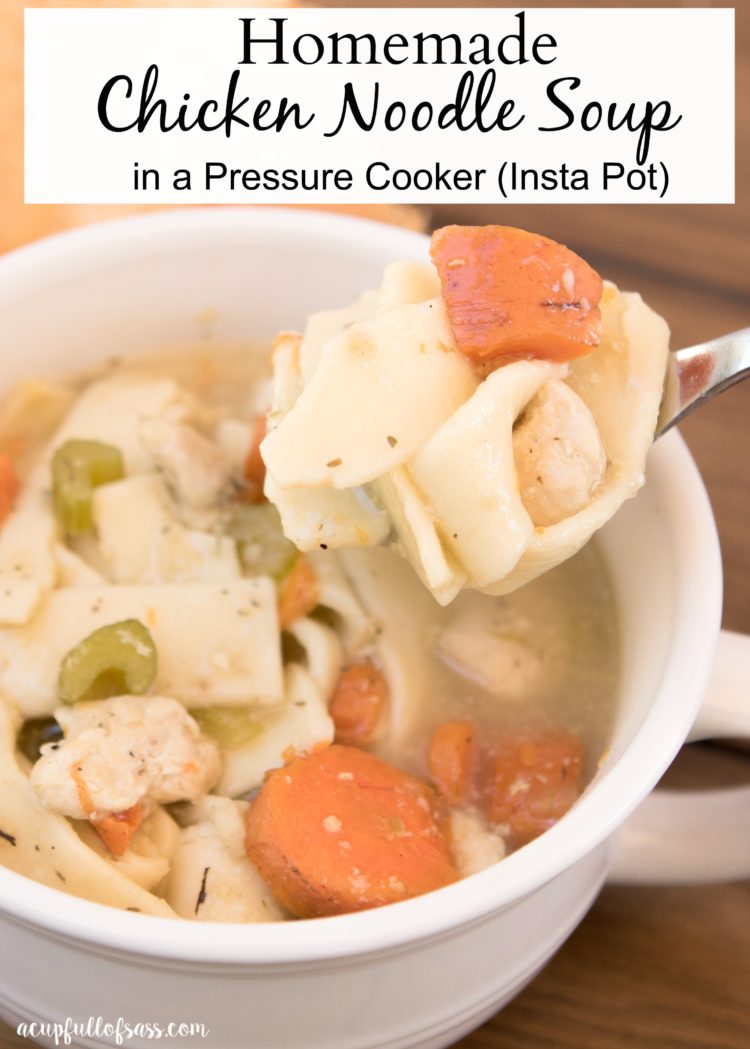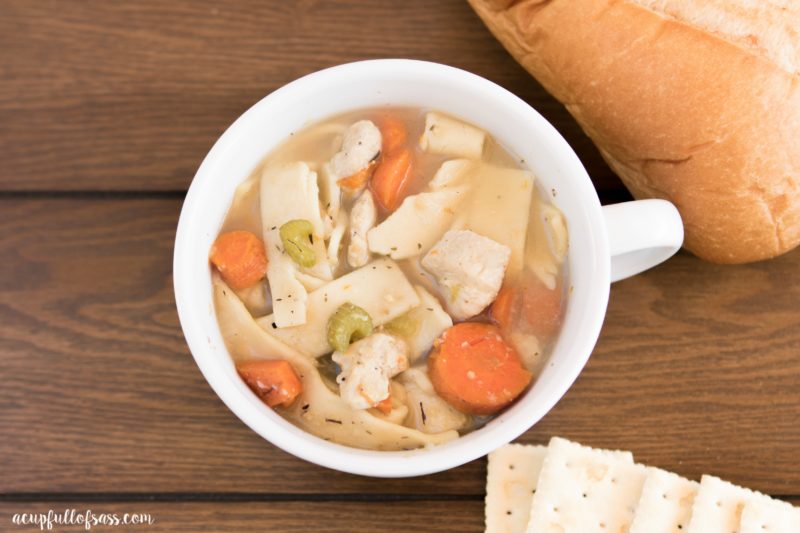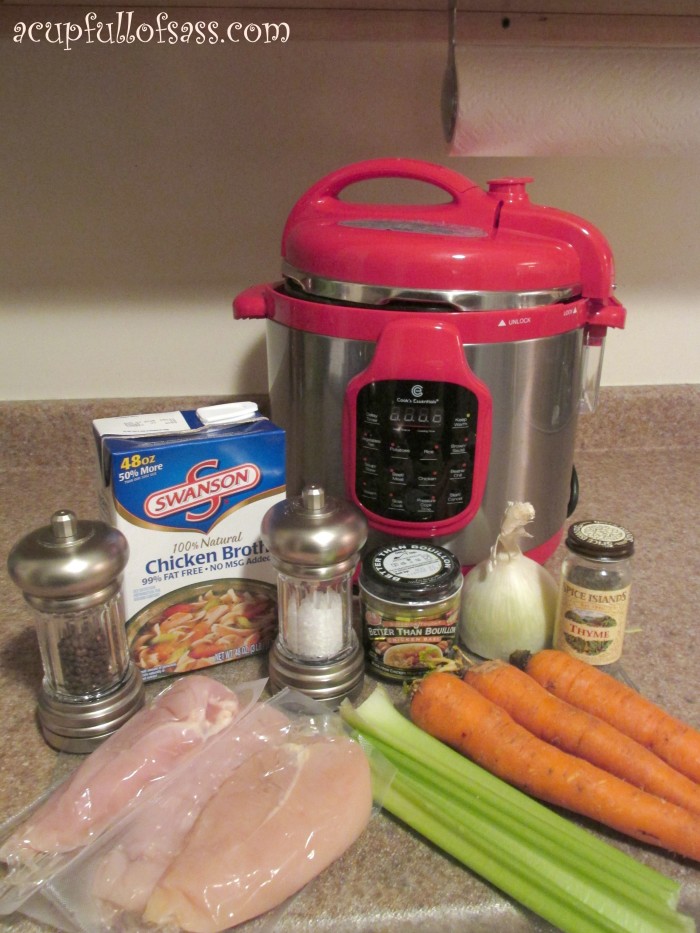 For the ingredients, you will need chicken breast, carrots, onion, celery, chicken broth or chicken paste (mixed with water), uncooked homestyle noodles, butter, thyme, salt and pepper. I will say that I highly recommend the chicken base. It was so flavorful!! That is what I use.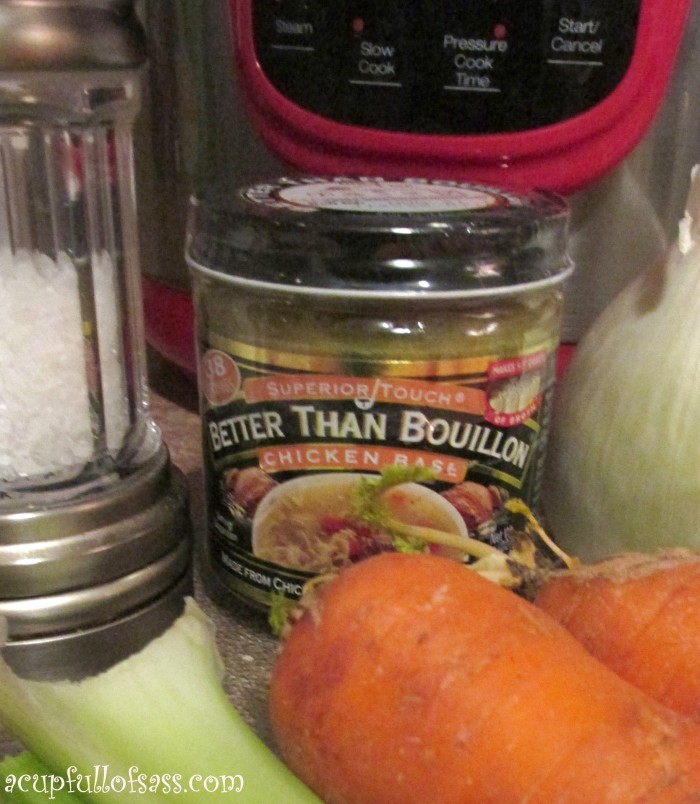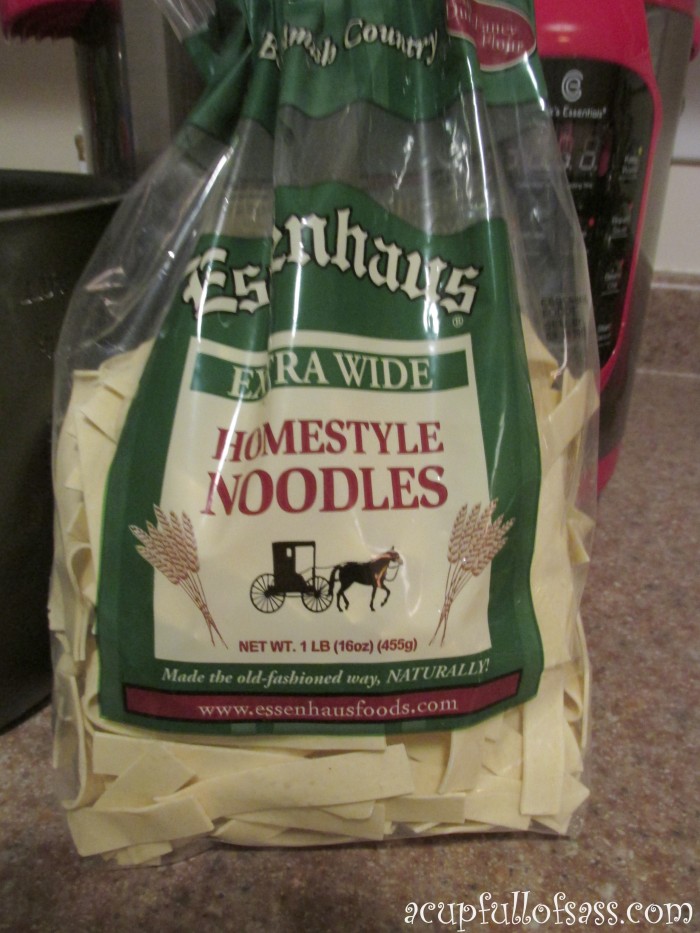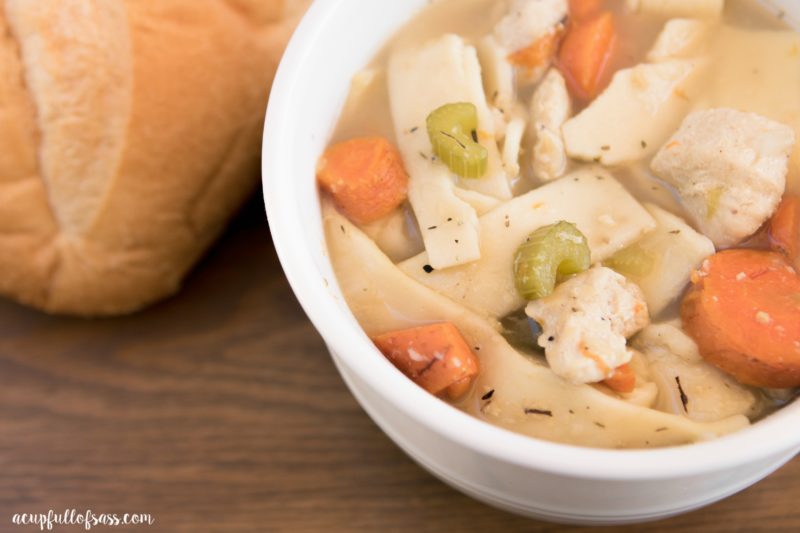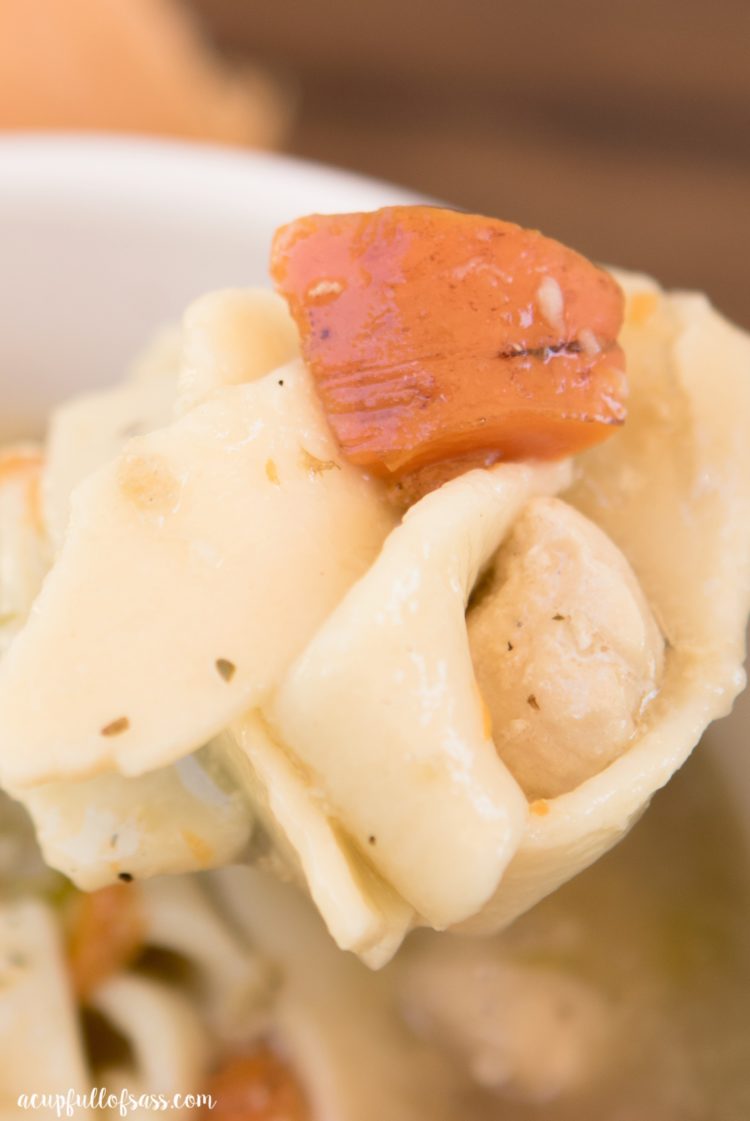 This soup was delicious and one of the easiest recipes I have made! I had never even used a pressure cooker until now. When I think of a pressure cooker, I think of the ones that go on the stove. The ones our Grandmothers used when we were kids. The ones most people are afraid of. Not this one. Much safer than the stovetop ones. You will be amazed!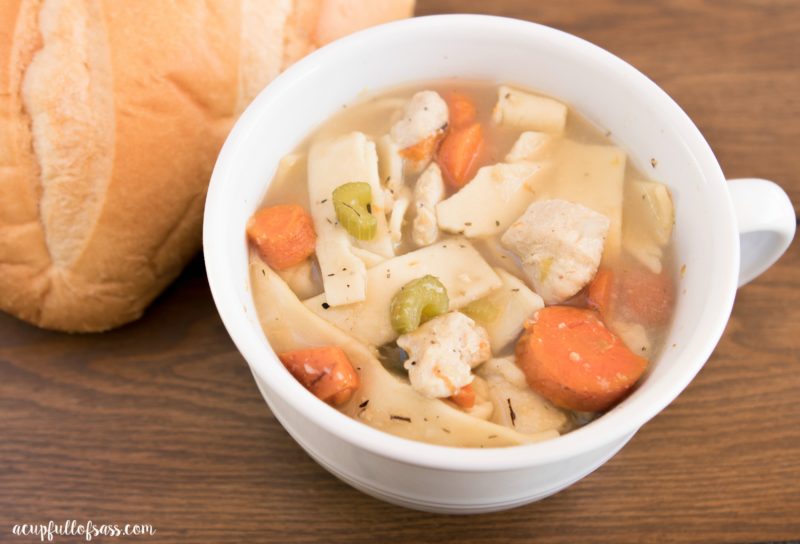 This is seriously the greatest kitchen invention ever! If you do not own one, let me say I highly recommend getting one. It seriously pays for itself. Put it on your Christmas this year. Trust me. 🙂
Update: I now have a different pressure cooker. The one in this photo stopped working after about a year. I am now using this the brand Instant Pot.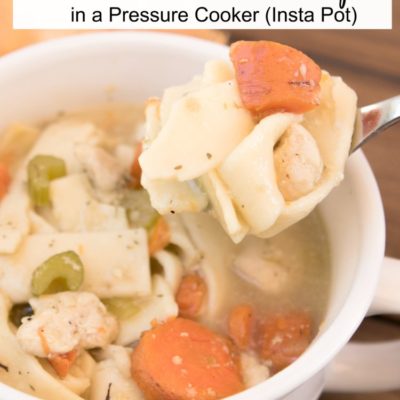 Chicken Noodle Soup in Pressure Cooker
Homemade Chicken Noodle Soup in Pressure Cooker (Instant Pot) in only 7 minutes.
Ingredients
3

pieces

chicken breast

cubed (a little over a pound)

1/2

onion

diced

3

ribs of celery

sliced

3

large carrots

sliced

1

tablespoons

butter

1 1/2

teaspoon

dried thyme

1/2

teaspoon

sea salt or season to taste

1/4

teaspoon

fresh ground pepper or season to taste

2 - 2 1/2

cups

uncooked Homestyle Noodles extra wide

7

cups

chicken broth or 7 cups of water mixed with 7 teaspoons of Chicken Base
Instructions
Add a dash of pepper to the cubed chicken.

Melt butter in the pressure cooker.

Next, lightly brown cubed chicken in the pressure cooker for about 1 minute. 30 seconds on each side. Then turned off the pressure cooker.

Add celery, carrots, thyme, sea salt, fresh ground pepper, uncooked noodles and broth mixture.

Close the lid and turn pressure cooker on and cook for 7 minutes.

Once finished open the quick release of the pressure cooker.

You can also do a natural release, but this takes an addition 10-12 minutes before the lid will be ready to open. NOTE: I typically do a quick release with anything noodles and a natural release with roasts and large meat items.

Serve and Enjoy.
Notes
Nutritional information is only estimated and can vary based on products used.
You may also like my Healthy White Chicken Chili recipe in the pressure cooker. See recipe here.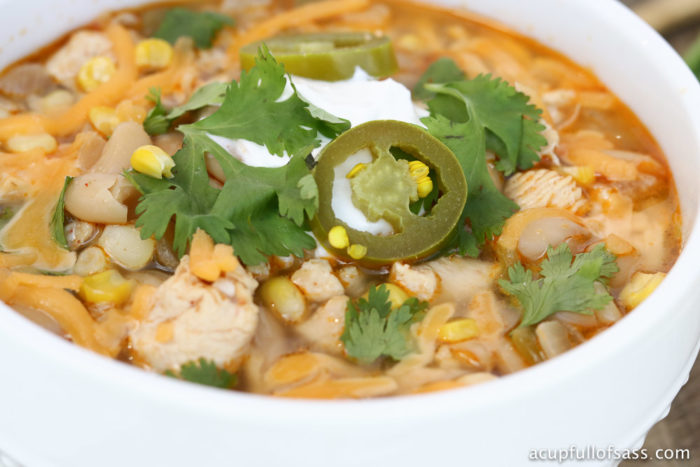 If you have been on this page before, you may notice new photos. I recently updated this post with newer photos. Nothing with my recipe has changed though.
If you make this recipe, I would love to hear what you thought of it. Leave me a comment and let me know. Enjoy!