It wouldn't be Halloween without dressing up, right? A friend of mine hosts a couples Halloween party each year and I love coming up with a fun DIY Halloween costume. You can see some of my past costumes here.
Now, this is my all time favorite movie. Can you guess what it is?! National Lampoon's Christmas Vacation. With that being said we decided to be Clark and Ellen Griswold. I mean come on, how fun is this?! And it was so easy to do.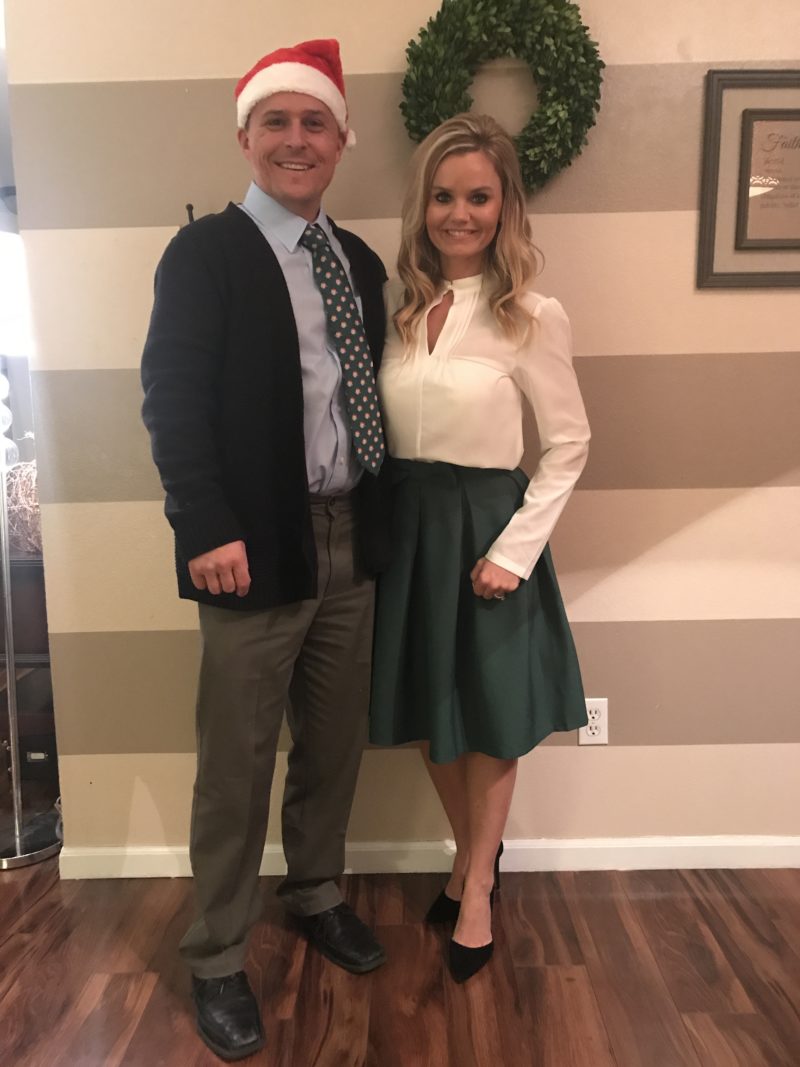 I am linking all the items I used below. The blouse isn't the exact one, but close. The exact one I am wearing is no longer available.
Outfit for Ellen Griswold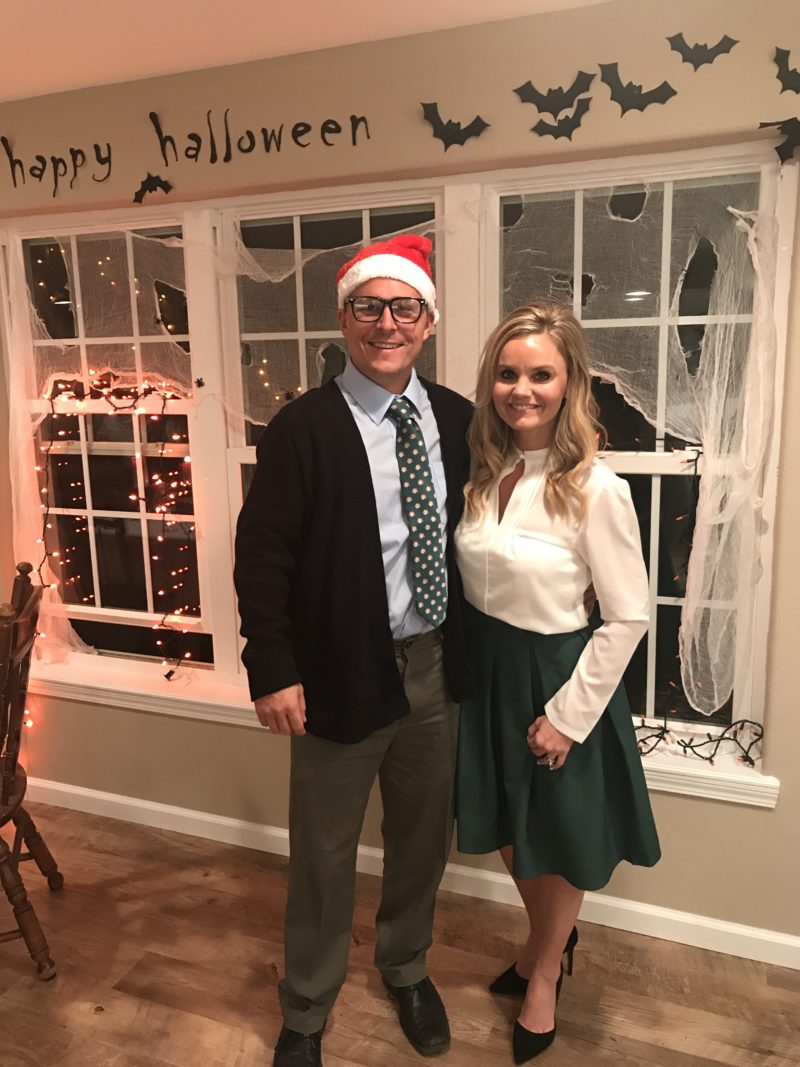 You can find all of these items from most any store. Walmart, Target or heck you may already one some of these pieces. I am linking items or similar items all from Amazon.
Outfit for Clark Griswold
Sweater (similar)