I can't get over how cute these DIY Flower Veil Headband s are. I hosted a Book Club Tea Party for my girlfriends and my daughter loved it. She asked if she could have a Tea Party Birthday party. Umm yeah! I mean this is what I live for. 😉  I found this easy tutorial my sweet friend did for her daughter here. I love it!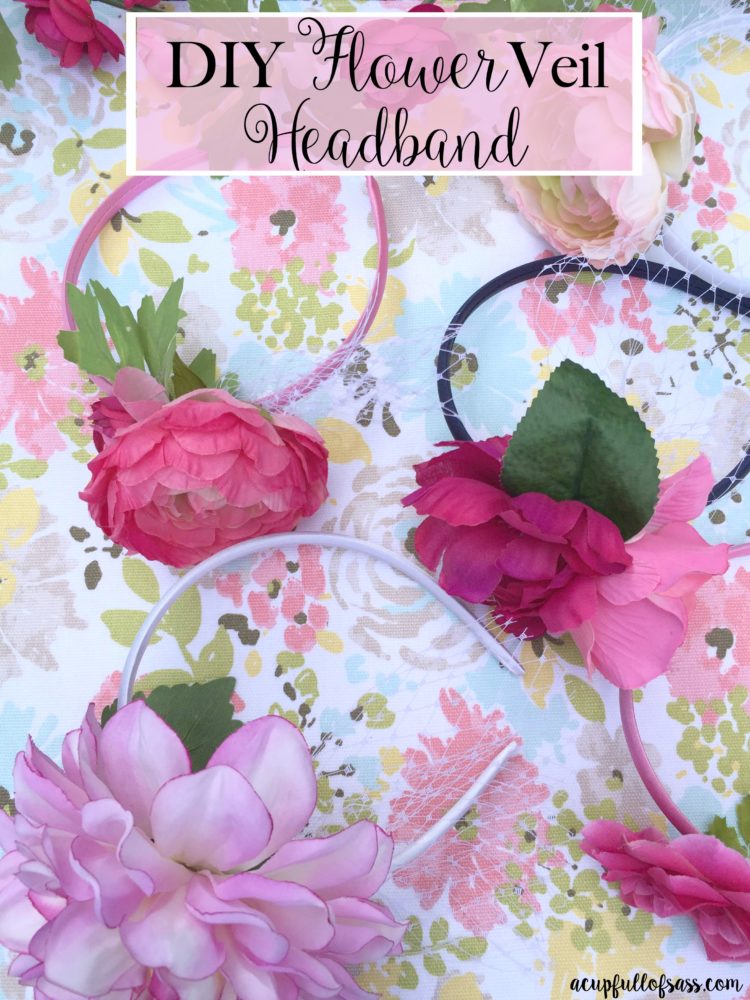 This is what you will need.
Supplies:
Cloth Headband – (I found mine at Hobby Lobby)
Veil – I bought a yard from Joann's Craft Store.
Hot Glue Gun
Thread and Needle
Faux Flowers
Scissors
Wire Cutters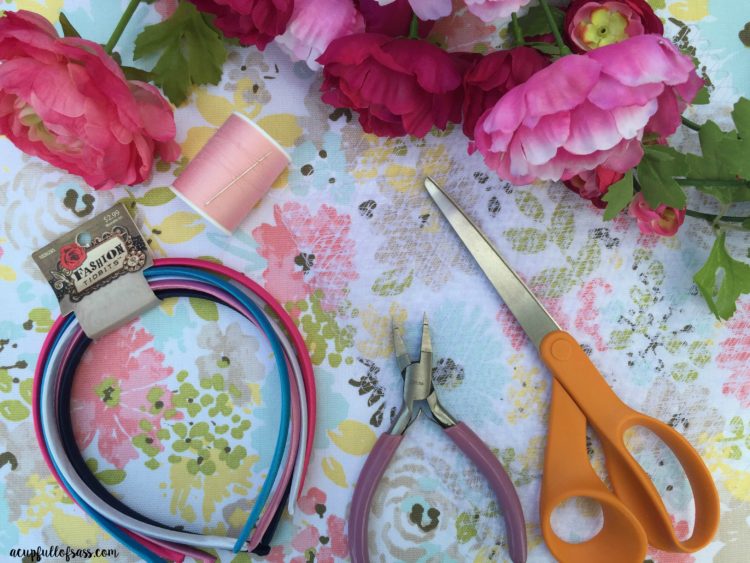 Directions:
Cute Veil between 3.5 –  4.5″ long. If it's too long you can also trim it.
Thread needle and weave in and out of the little square openings in the boxed veil. 
Synch the thread together and place veil on the headband in the desired area. I placed mine just below the middle.
Once the veil is in the area you want, wrap the thread around the headband tightly.
Now thread the needle into the headband fabric to secure.
Cut stem off of the Faux Flower. I cut as much off as I could so it would lay as flat as possible.
Put a dab of hot glue on headband and attach flower securing it well. You can also add additional flowers and or leaves.
That's it. You are finished. This is a really easy craft, but it is a little time consuming if you are making more than one. However, I think it is worth it! My girls were so giddy when they saw them! I personally would wear one too. Maybe I will.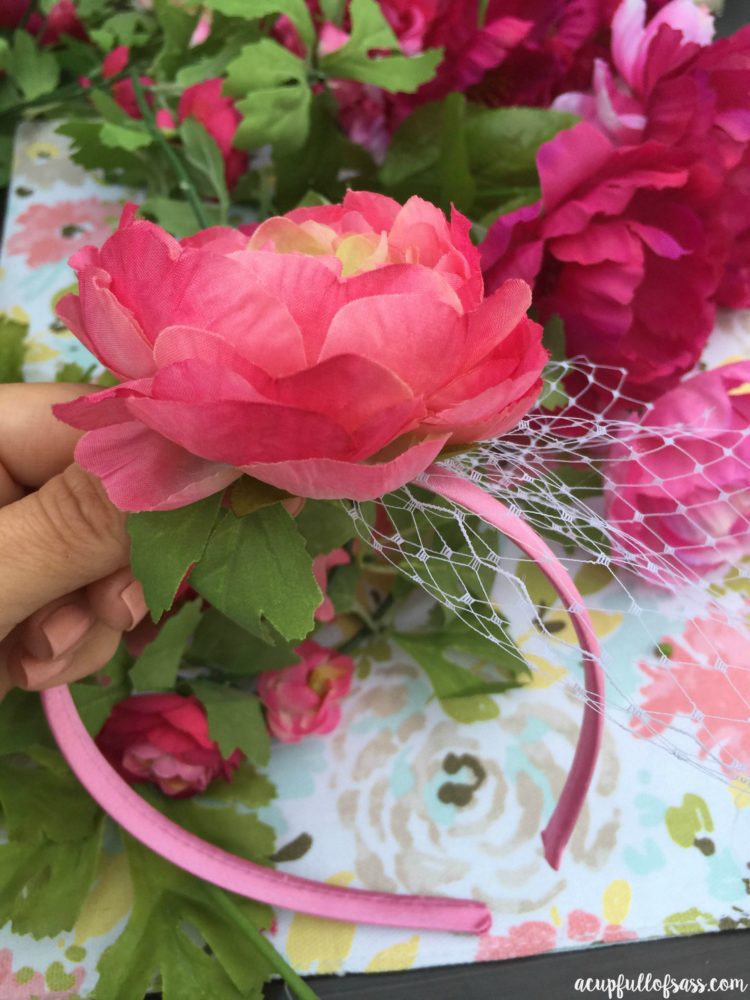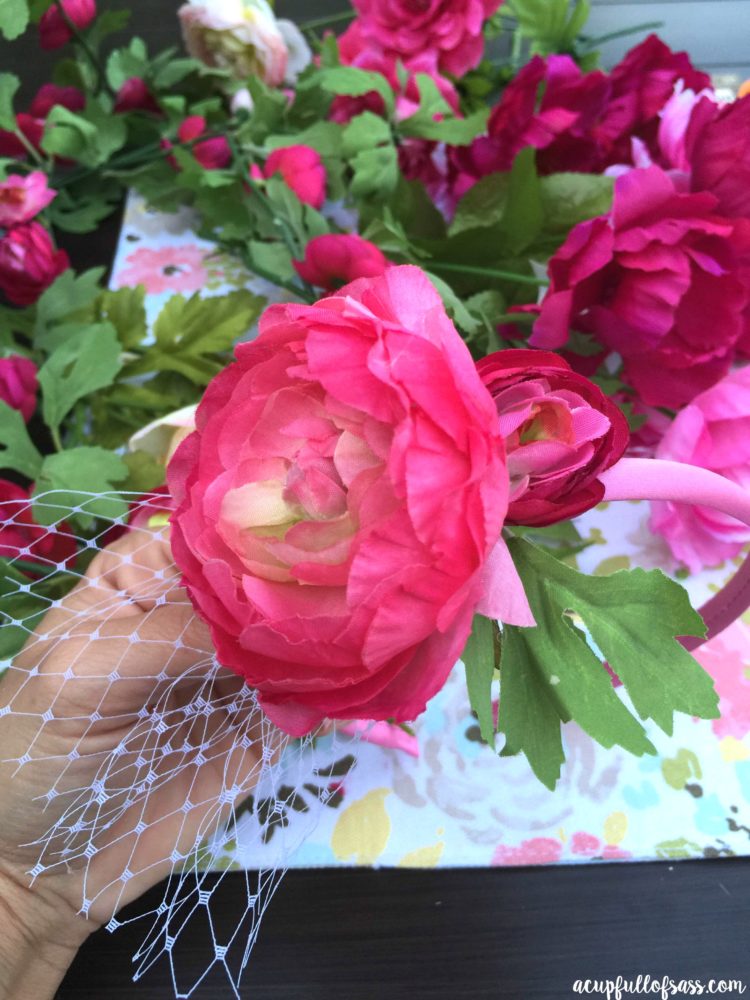 xoxo,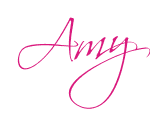 Facebook | Pinterest | Twitter| Instagram| Periscope