Can you believe Easter Sunday is almost here? After receiving so many requests for this post, I rounded up some Easter Basket Ideas for Kids and Tweens. Everything this I picked should be on Amazon Prime. So no need to stress. I order many of these items for kids' baskets.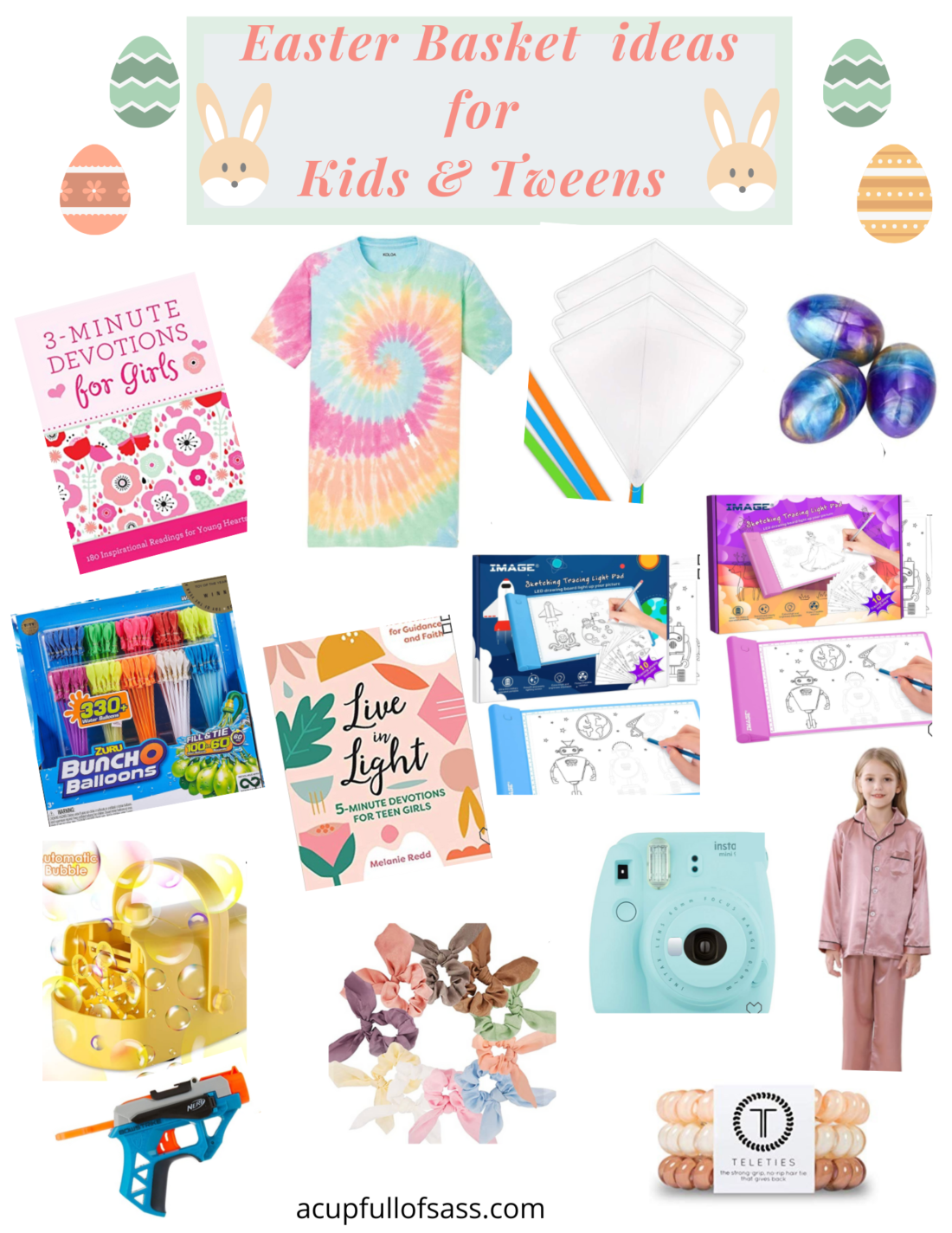 Devotional | T-Shirt | DIY Kites |Putty Slime |
Rapid Fill Water Balloons |.Devotional for Teen Girls | Light Up Tracing Pad Boy or Girl |
Bubble Machine | Scrunchies | Instax Mini Camera | Kids Satin -Pajamas|Nerf Gun | Scrunchies | TELETIES
I hope this helps you find the perfect Easter gifts.
Make sure to check out our Easter Brunch and Decor ideas.