For my daughters 7th birthday we had a Garden Tea Party. Not hot tea, ice cold flavored tea. This party turned out better than I could have imagined. Best of all, it was seriously the easiest party I think I have ever done. Now don't get me wrong, I did put a lot of thought into the details, but I also started planning ahead of time.
I ordered these cute cute tea bag invitations from the PrettiestPrintShop on Etsy. Jennifer is amazing to work with. The front of the invitation looked like this and the back listed all of the details.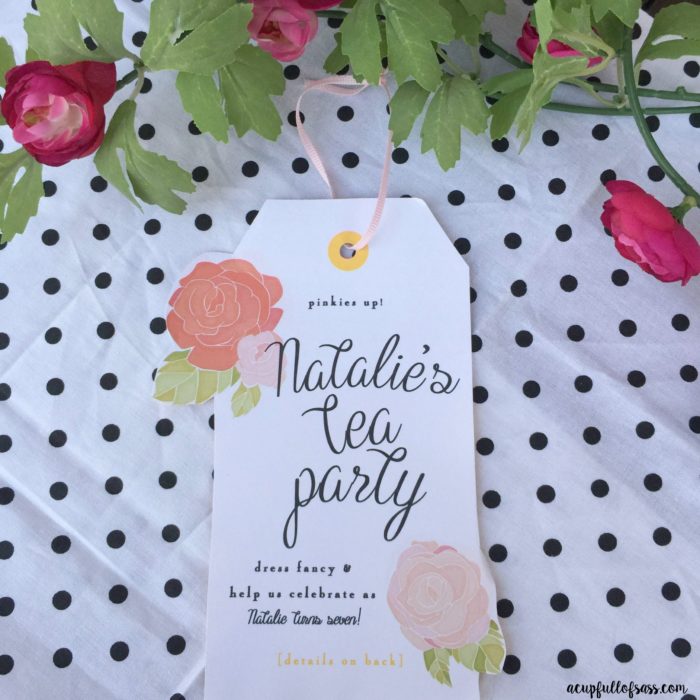 I also had her make this adorable sign for the front door. This floral design went perfect with my Garden Tea Party theme. Check out her stuff here for all your party needs.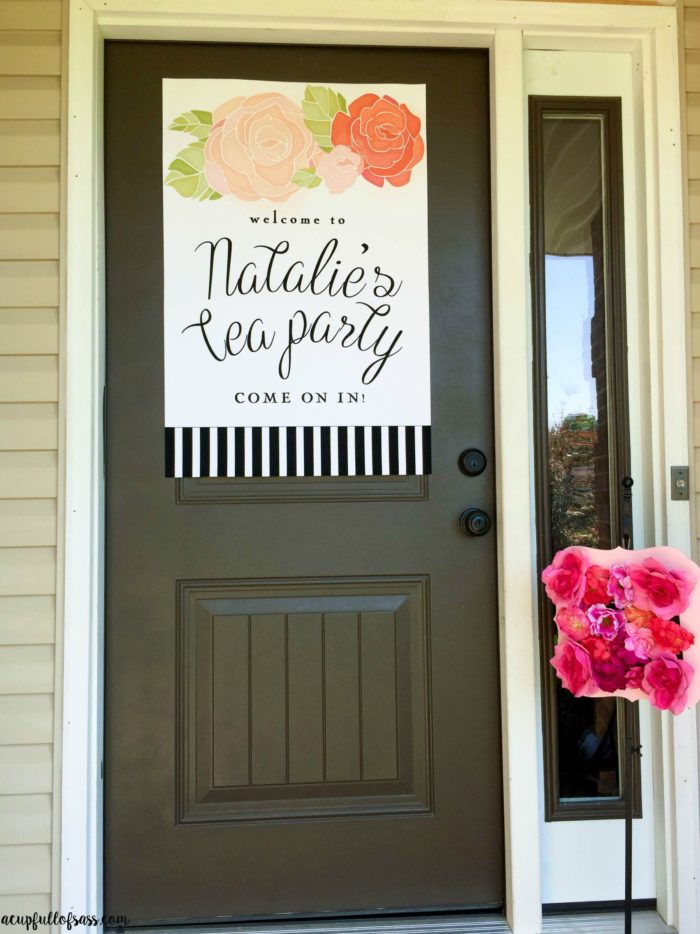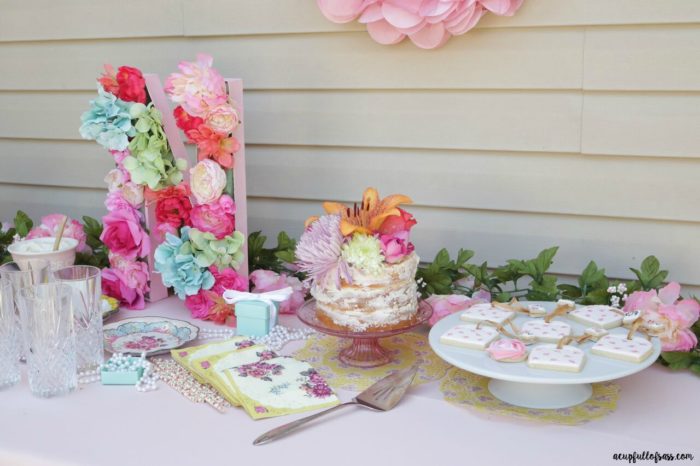 The food table was filled with easy finger foods, two Naked Cakes and the most adorable floral tea bag cookies. Oh the cookies. Do you see the monogram? I really can't say enough about these cookies!
Food Details:
I found this Martha Stewart floral tissue kit here. Because I love these so much, I hung them in my living room after the party. They were just too pretty to put away.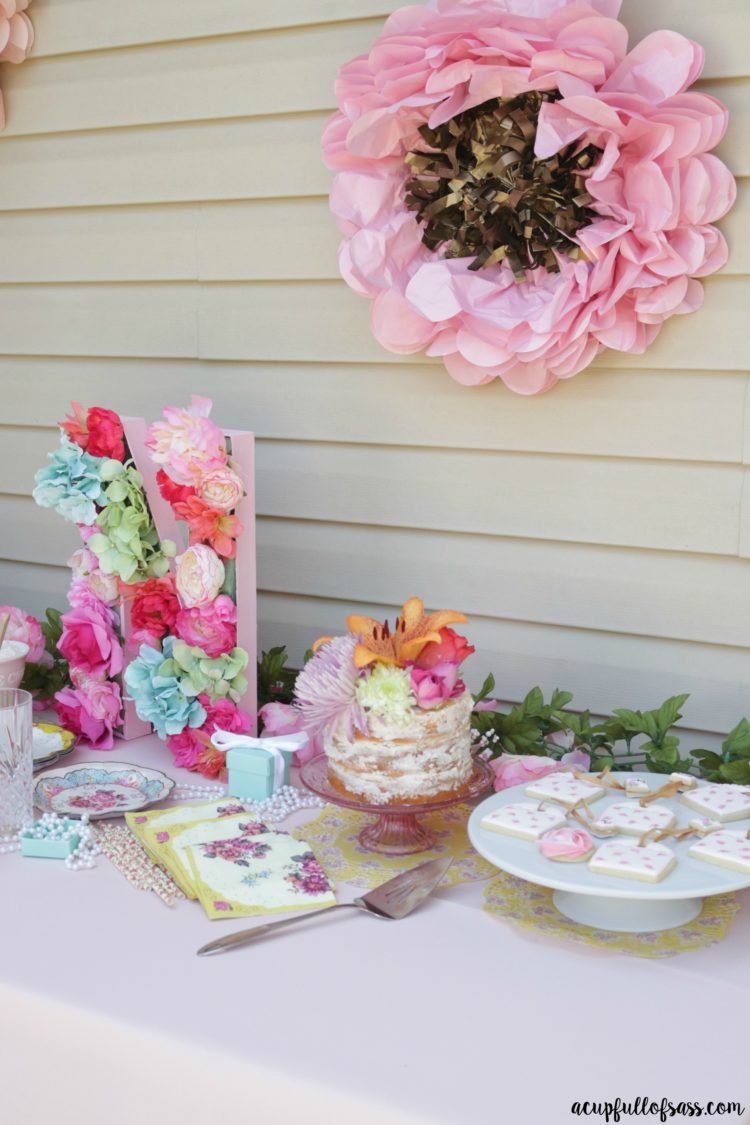 For the adults, I served two different flavors of Lemonade. I just love these bottles! These are also great to have on hand for when company comes over. I found these floral paper straws on Amazon here.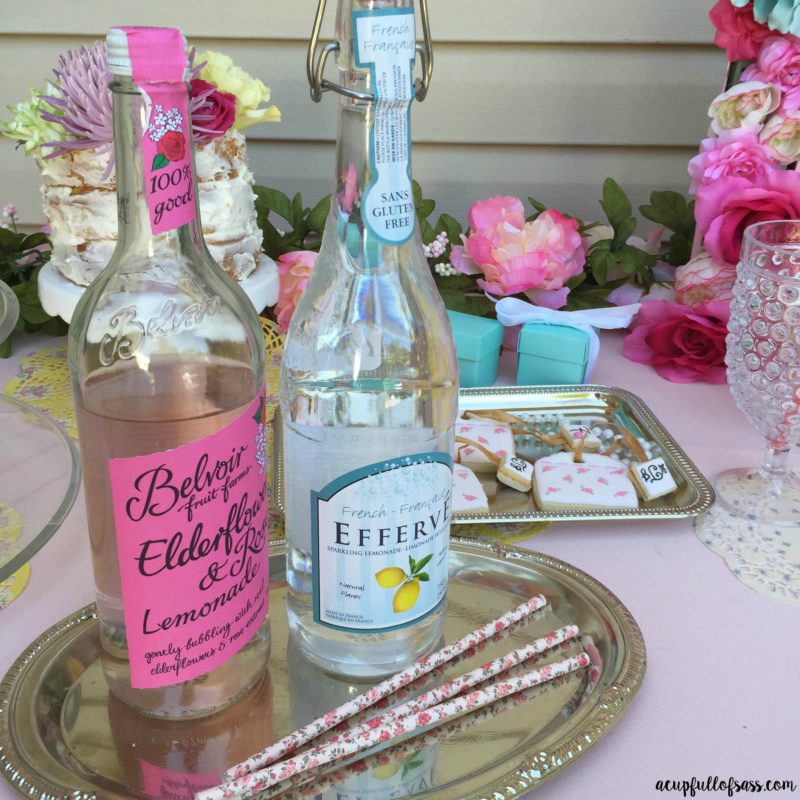 Let't talk more about these cookies. Not only were they gorgeous, they were delicious! This my friends is pure talent.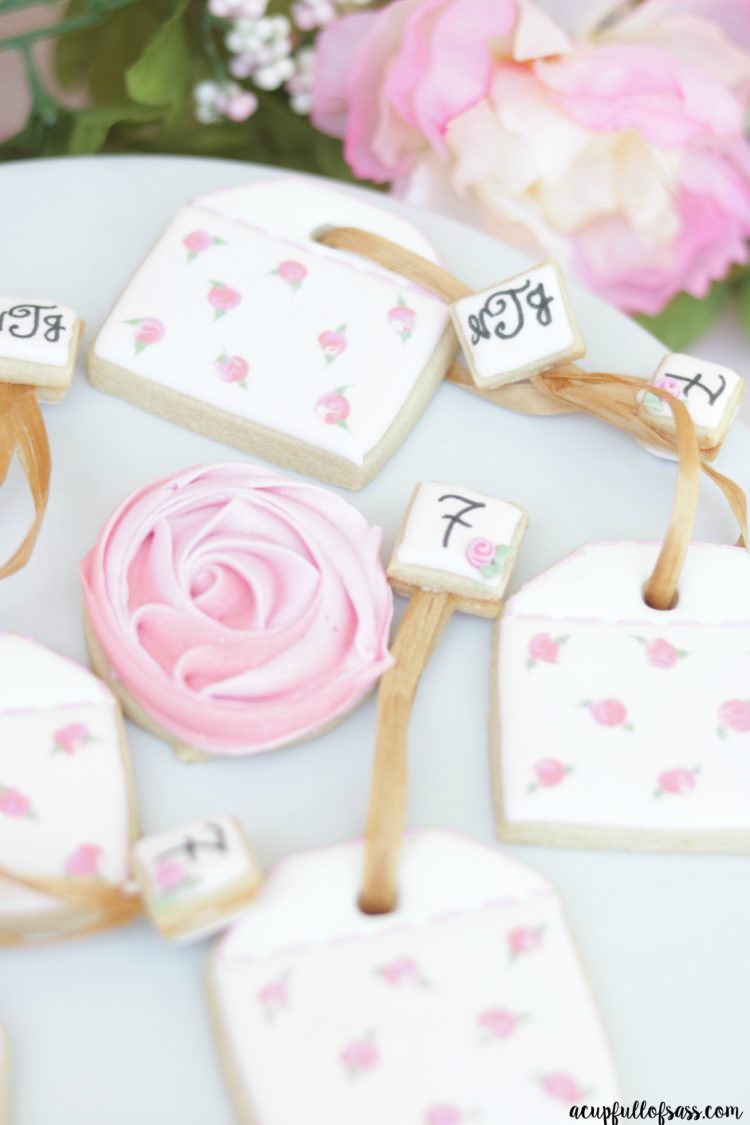 Each guest received a Tiffany inspired blue box with a pearl faux necklace. The girls loved this. I ordered the floral napkins, plates and doilies from Amazon. You probably know by now, I love Amazon.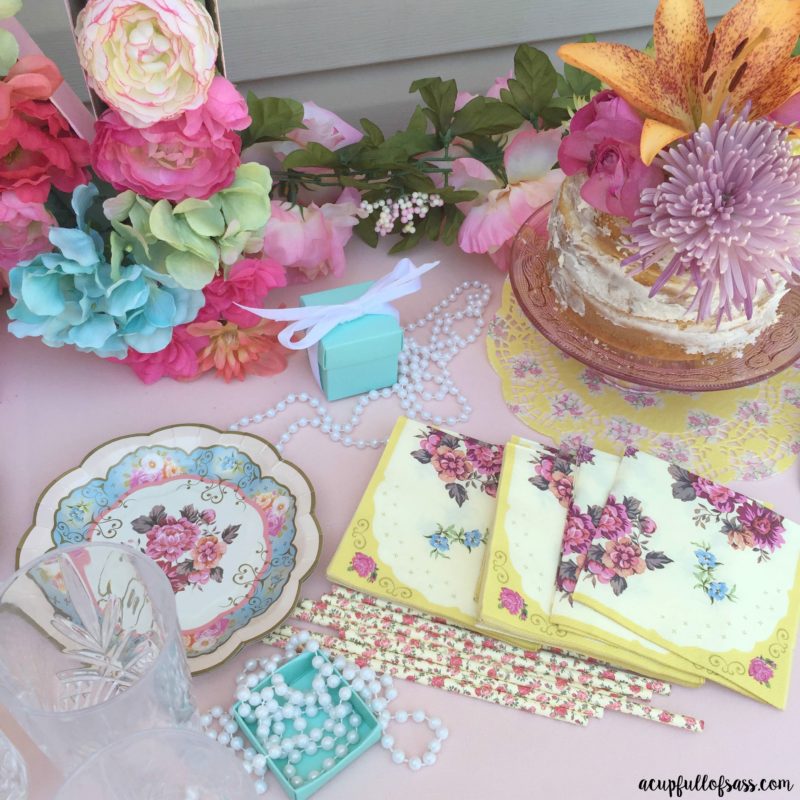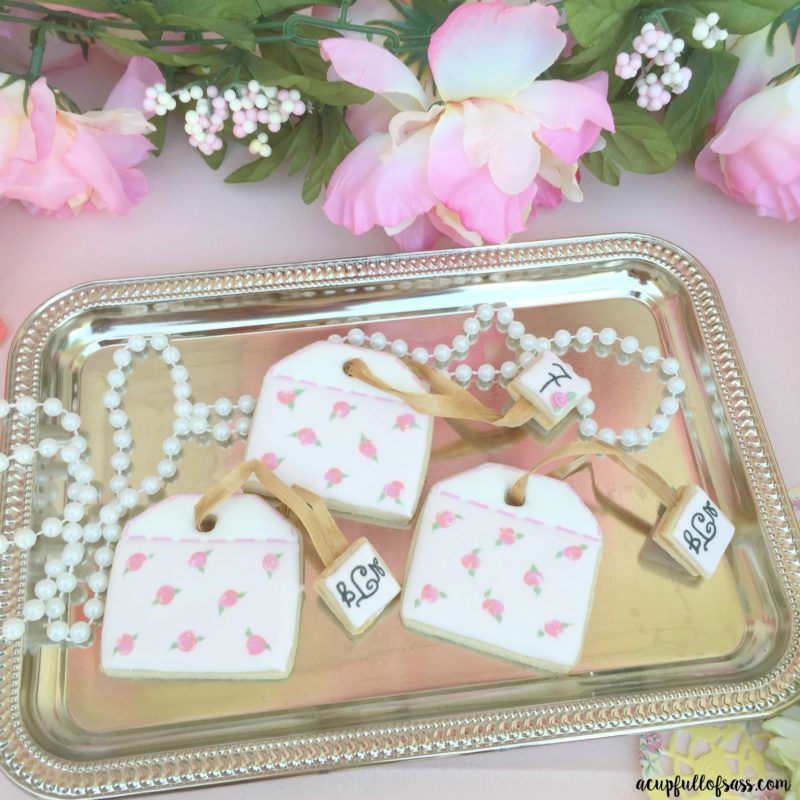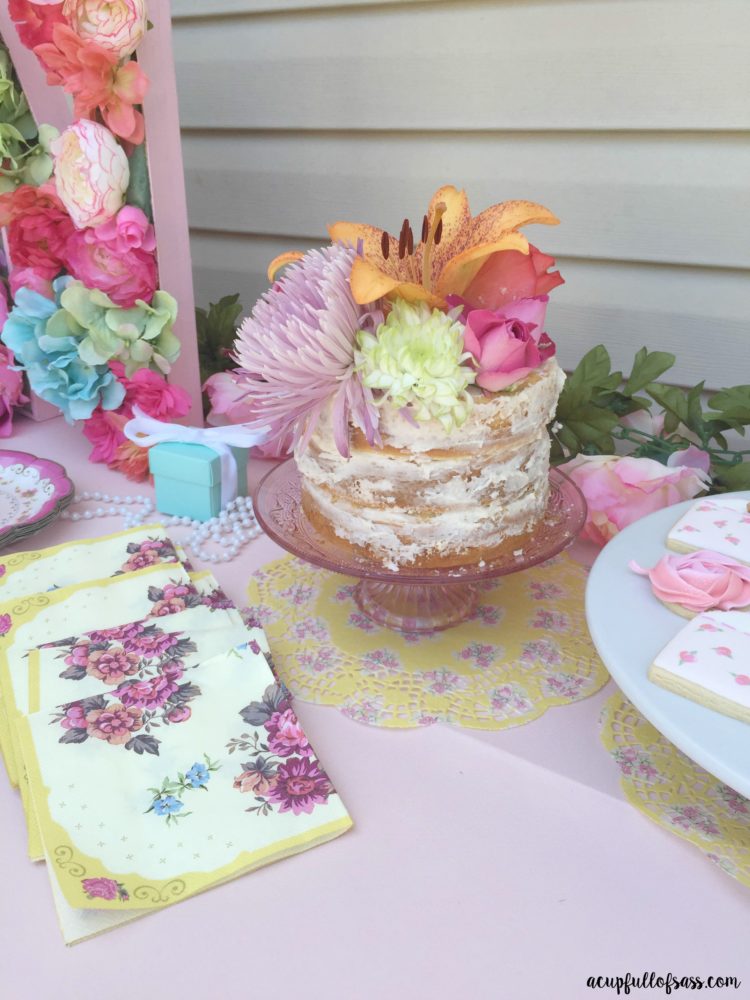 I made this Floral Monogram for the girl's bedroom. It was very easy to do and I plan on posting a tutorial one of these days.
And here is the birthday girl! My little Natalie Jo.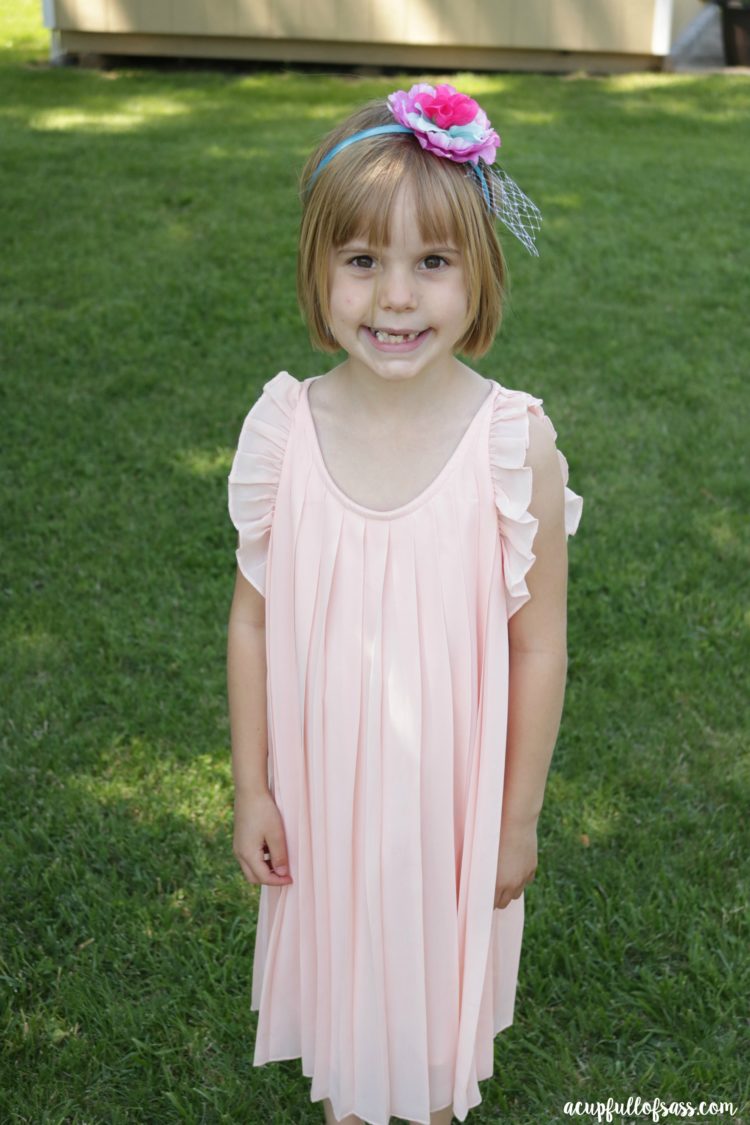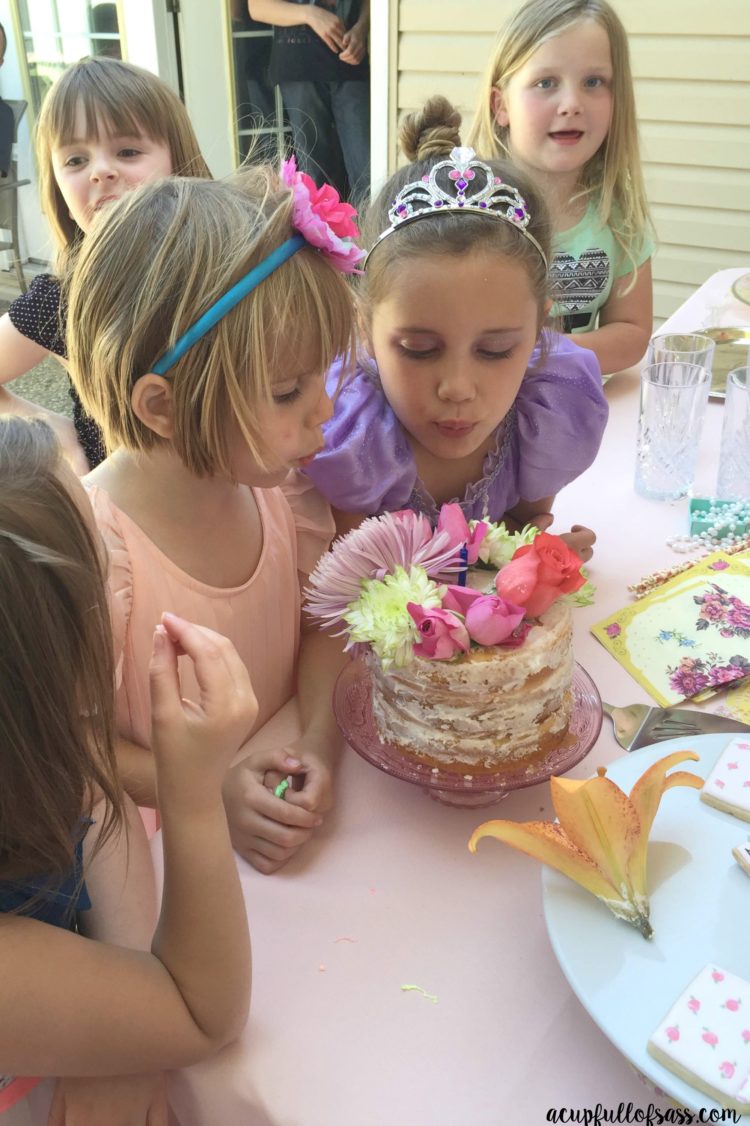 Her sister Claire loved this party. She is my girlie girl.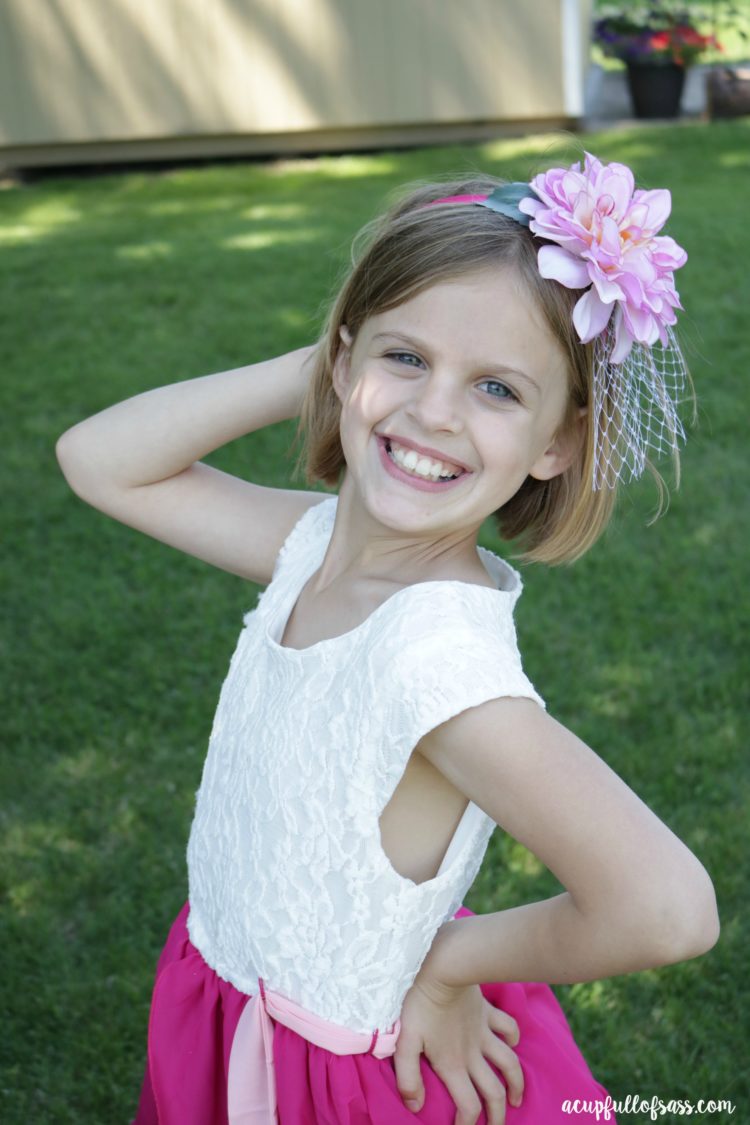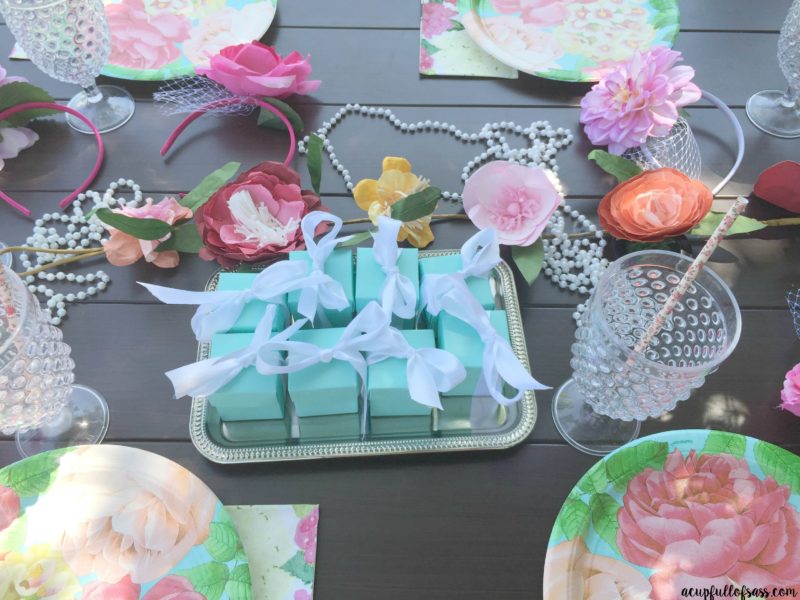 Each guest picked a Tiffany inspired box and a flower veil headband. I have a tutorial on how to make your own Flower Veil Headband. These were a little time consuming, but I worked on them a little at a time. I will say they were a Huge hit! The girls loved them.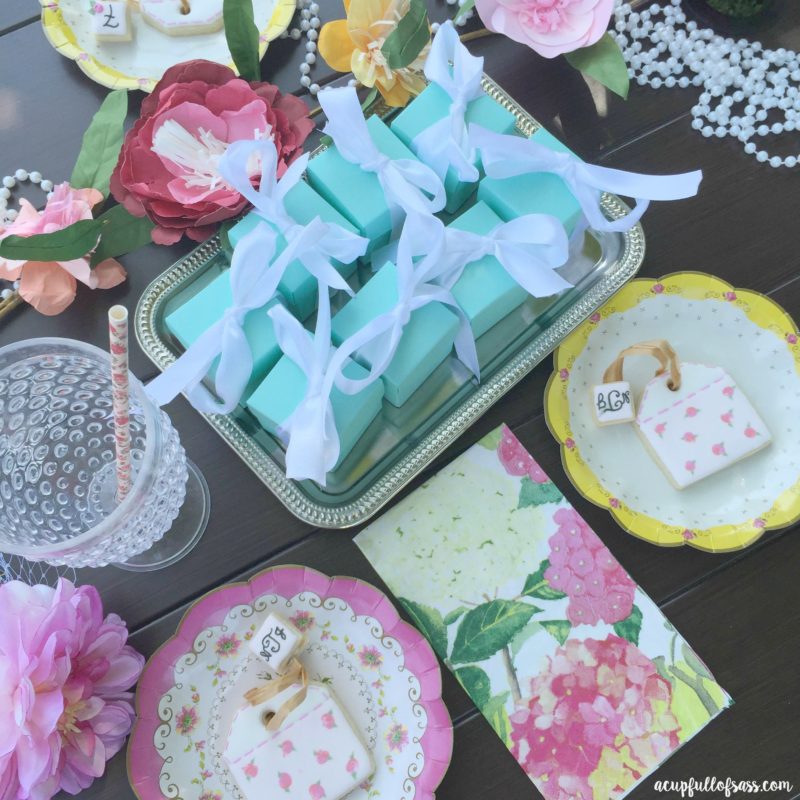 Some of the girls were not a fan of the flavored tea, so we switched it out for another beverage.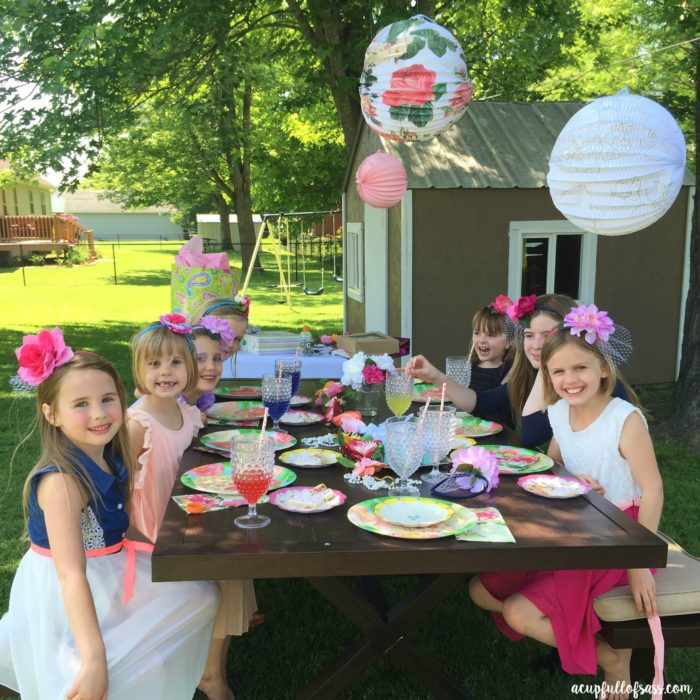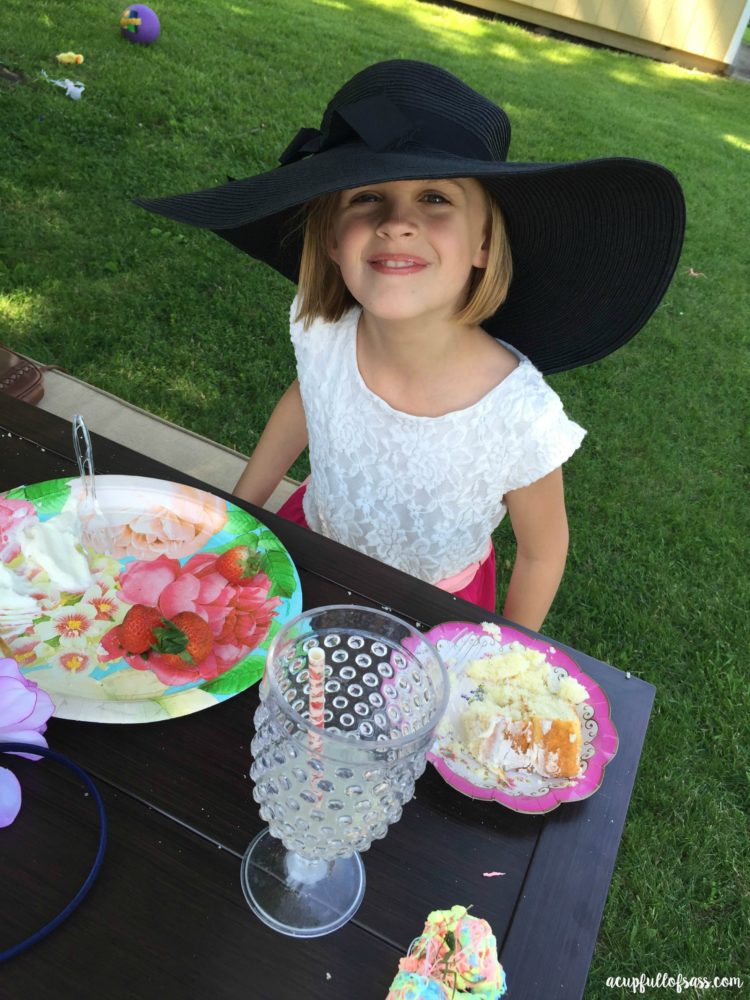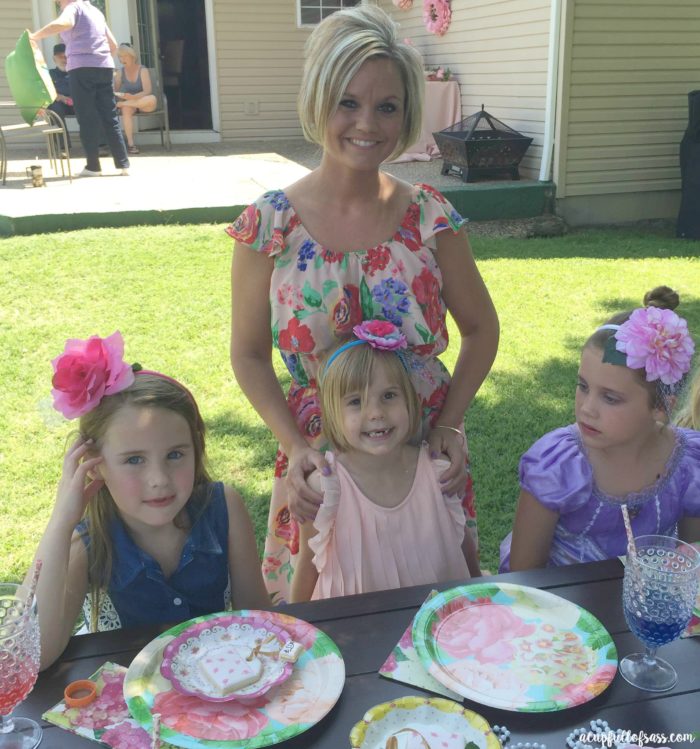 Like I said, this party was very easy to do. I provided a link to all of the decor I used below. I think this party will be one my girls will remember forever.
Party Decor:
                                                                                               xoxo,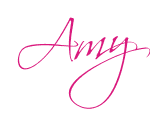 Facebook | Pinterest | Twitter| Instagram| Periscope