There is nothing better than freshly grilled pineapples. They are so delicious. I made Grilled Pineapple Chicken Tacos for Taco Tuesday and my family loved them! These tacos are loaded with fresh pineapples, red bell peppers, avocados, red onion, corn, fresh lime, and Hawaiian flavored chicken. Can you say Yum?! Each bite is bursting with flavor. No more boring tacos. It's easier than you might think too. You will want to add this recipe to your summer grilling list.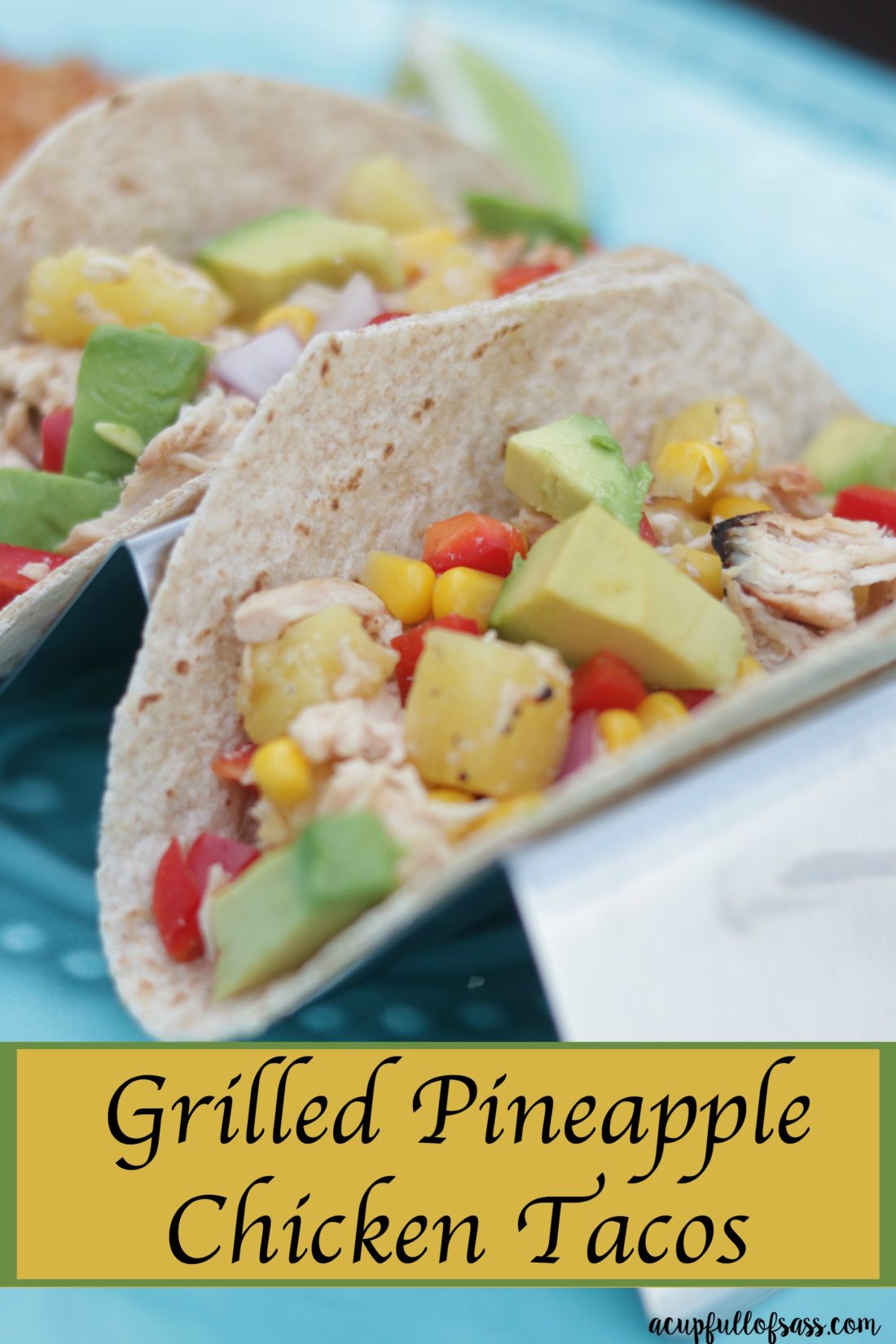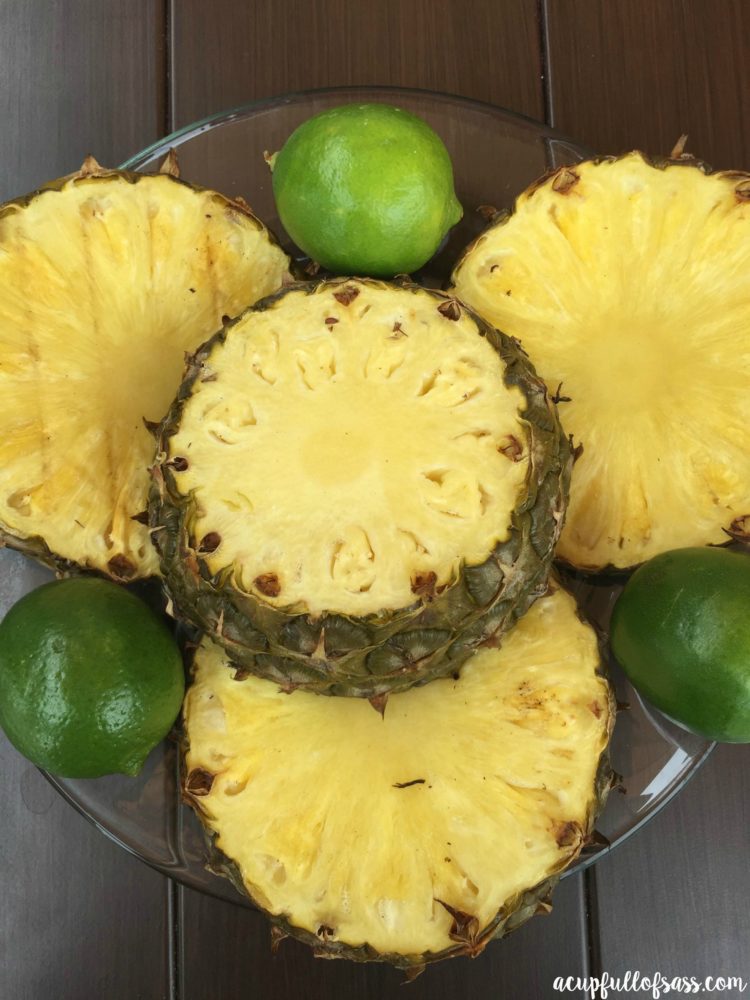 Since this is a healthier taco recipe, you don't have to feel guilty. I use 100% whole wheat flour tortillas instead of the typical white flour tortillas. Again, another healthier choice.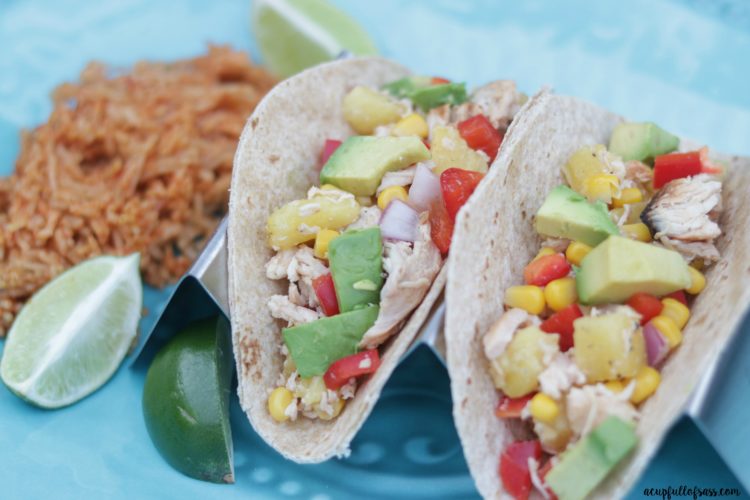 I hope you enjoy these as much as we do!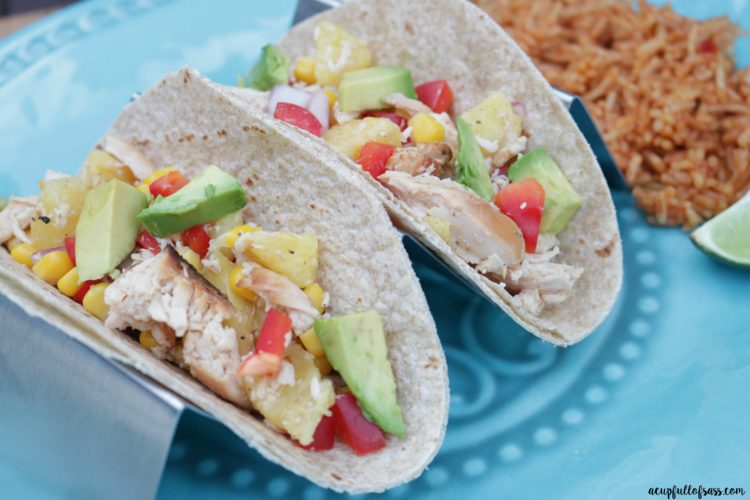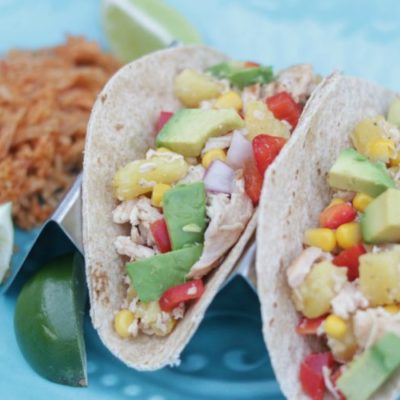 Grilled Pineapple Chicken Tacos
Ingredients
3

Chicken Breast

Lawry's Hawaiian Marinade

Fresh Pineapple approximately 2 1/2 Cups

1/3

Diced Red Onions

1/2

can of Corn

drained

1

Avocado

diced

1

Lime

1

Red Bell Pepper

diced

1/4

tsp.

Cumin

1/4

tsp.

Salt and Pepper
Instructions
Marinate chicken breast in Lawry's Hawaiian Marinade for at least 1 hour or overnight in refrigerator.

Slice 3 thick slices off of Pineapple. Grill for approximately 10 minutes. Let cool and then dice.

Grill chicken breast until cooked throughly. Remove from grill and shred chicken with a fork.

In a large bowl mix corn, diced red onions, diced red bell pepper, shredded chicken.

Cut lime in half and squeeze both halves over mixture. Stir well.

Add Cumin, Salt and Pepper. Mix well.

Fill soft taco shells with chicken mixture and top with diced avocado.

Enjoy!