This is my Guest Bathroom Makeover Part 2. You can read Part 1 here. A couple years ago we redid our guest bathroom. We painted, had tile flooring laid & changed the vanity. Huge difference! But I still needed to teak a few things here and there. Here is what I came up with. I wanted to add white in the the already existing tans.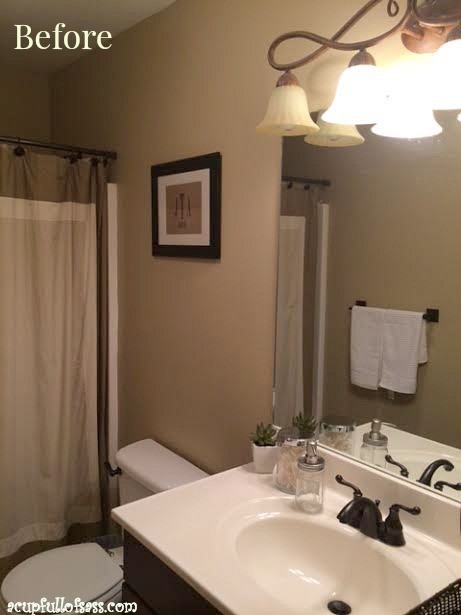 I added white decorative towels, a white rug and the white polka dot burlap picture. I love the white crisp clean look.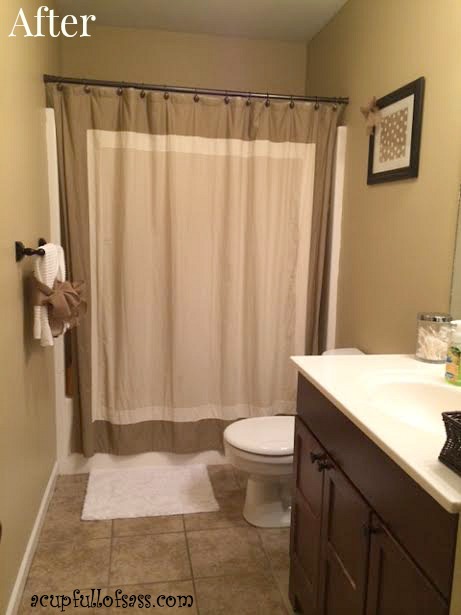 We put a new light fixture over the vanity. I found it at HomeDepot.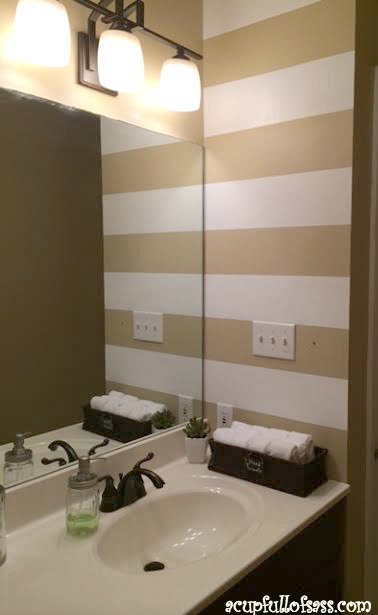 Here I used burlap to create a bow around a pair of white towels. I love burlap and I think this really add to the decor.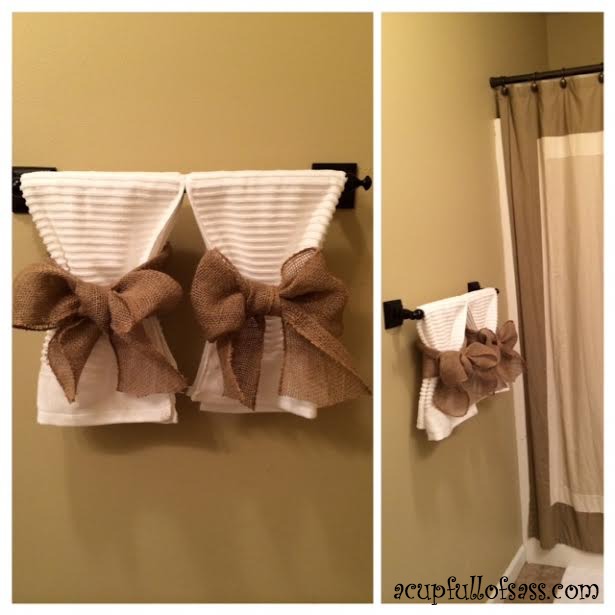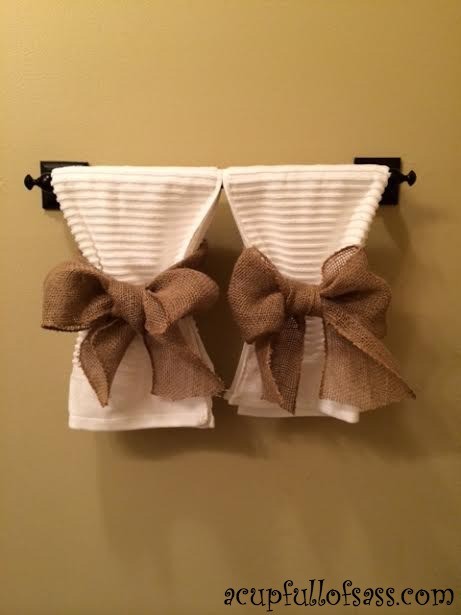 I added white stripes to a small wall next to the vanity. I thought this would really help bring the white in with the tans. I did a tutorial on it here.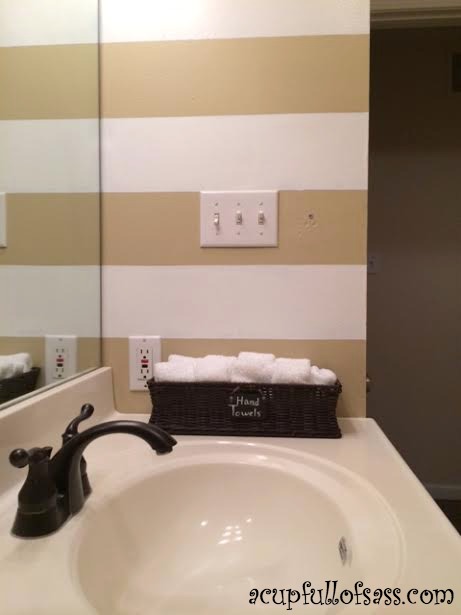 Here I made a burlap polka dot picture for the wall. You can see my tutorial here.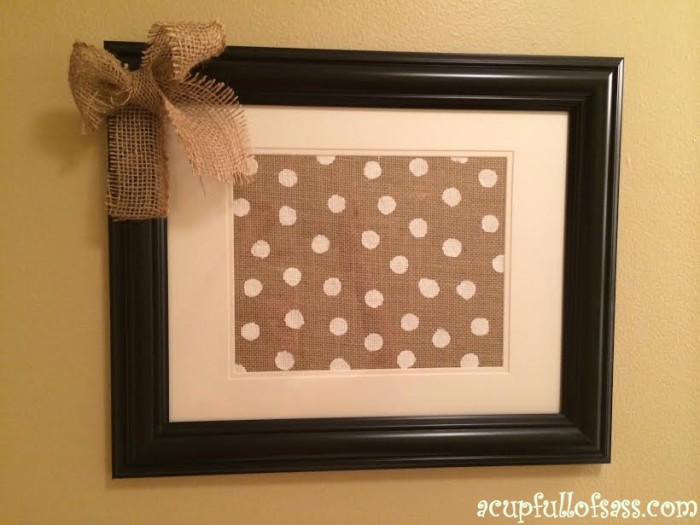 I used white washcloths for guest to dry their hands on. I placed another basket next to the vanity labeled "Dirty Towels". So easy to do. You can pretty much find chalk board labels anywhere now. I actually found a pack of these at Walmart. Drill two small holes and thread in a piece of twine and tie to basket. That is it.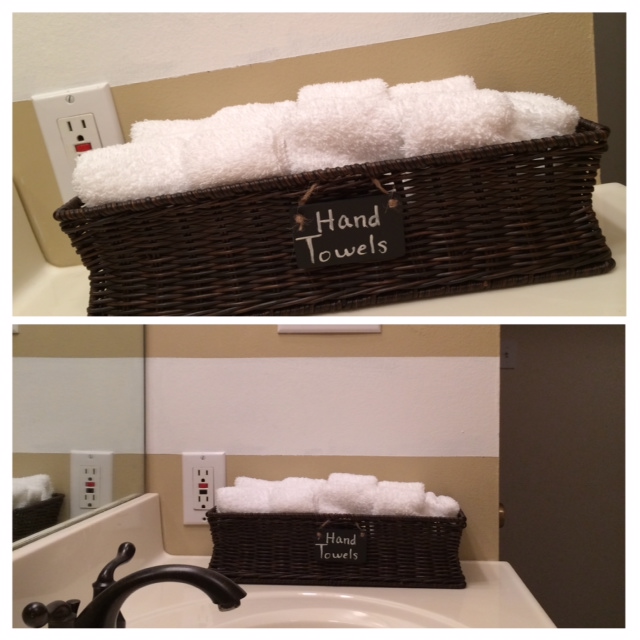 I love the way everything turned out. Just by doing a few DIY projects the guest bathroom is finally finished. What do you think?