We decided to do a little makeover to update our Master Bathroom. Six years ago we replaced the vanity (not the top) and flooring and it made such a huge difference. Now it was time to do a little more updating. My goal was to create a spa-like feeling. I'm going to show you how I transformed our small master bathroom with before and after photos along the way. I also added links to the items I used.
Removing the Mirror
We started by removing the mirror from the wall. This ended up being more work than we had thought. Some of the drywall came off when we removed the mirror. Let's just say the mirror did not come off in one piece as they do on the DIY Youtube videos. We had to get the drywall professionally repaired. So our little weekend project turned out to be more like a couple of months. Here is a link to my new mirror.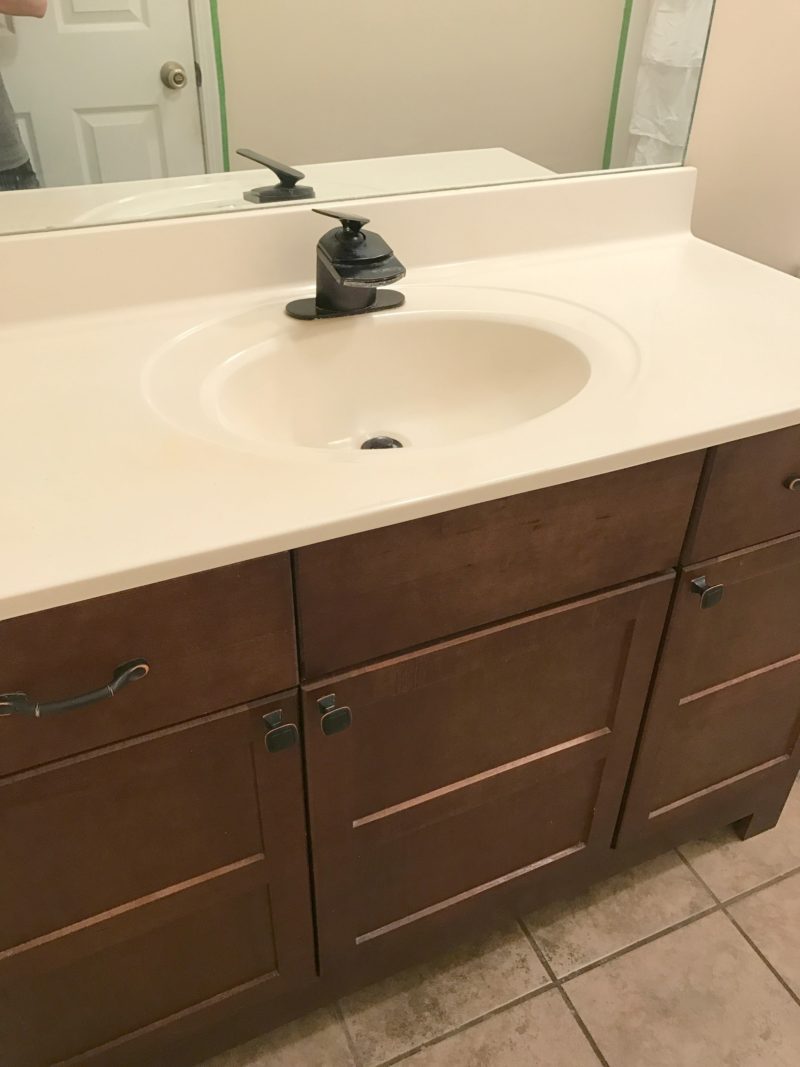 Removing Light Fixtures and Vanity Top
We removed the light fixtures and the vanity top. Just doing these two things alone will change the look of a room. The vanity top I had was a very outdated and cream color.  The actual vanity was still fairly new and it great condition, so there was no need to replace it. This really saved a lot of money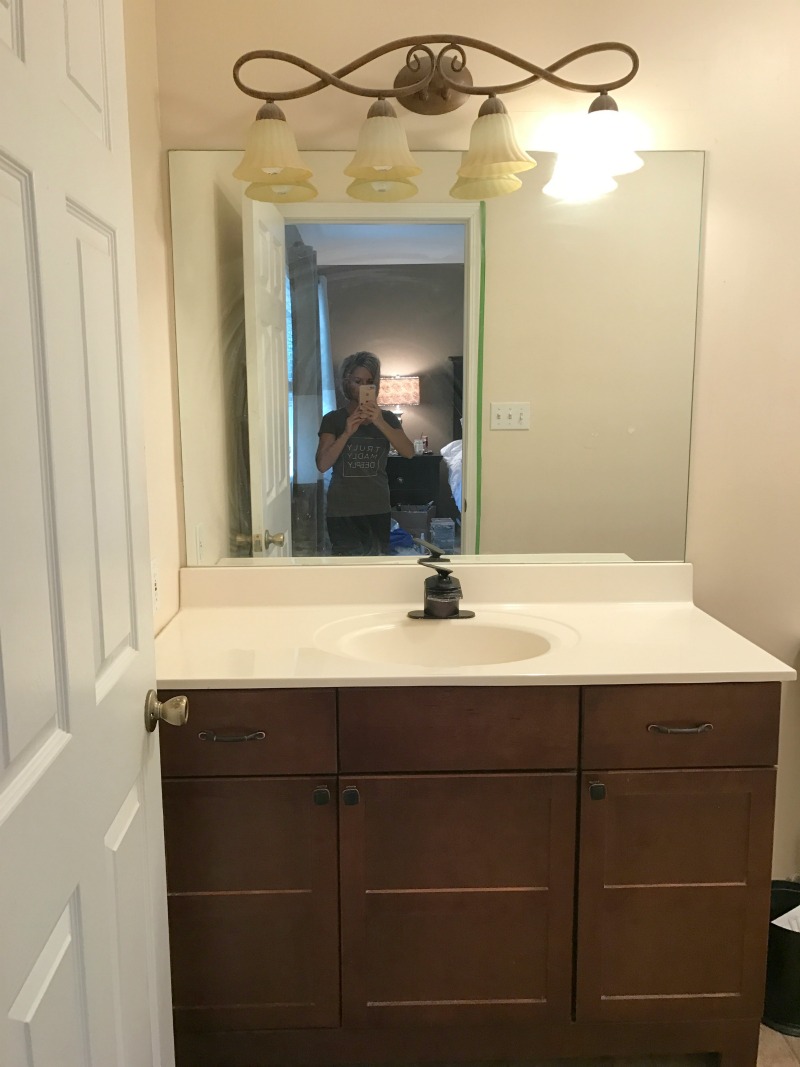 New Paint Color
My bathroom is very small and has no windows. I knew to pick out the right shade of gray was going to be challenging. I have the hardest time with grays. It never looks like it does online or in the store. I went with the color Repose Gray by Sherwin Williams. I absolutely love the way the color turned out. I was surprised too. As I said, grays are hard to do. This was the perfect spa-like color I was looking for.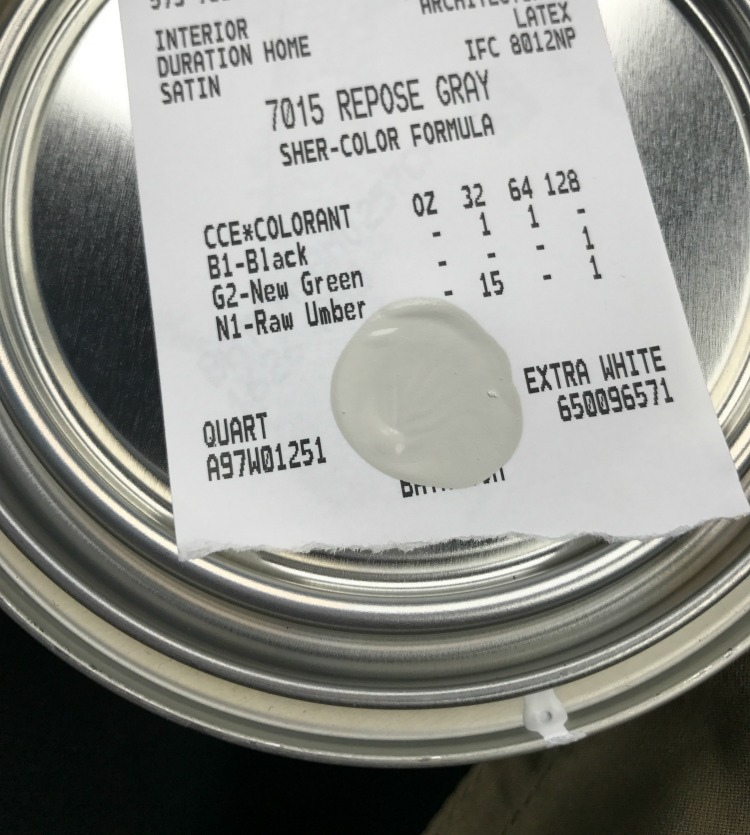 Replacing the Vanity Top
We replace the vanity top with a gray and white granite one. We also replaced the hardware and facet by going with a brushed nickel. I wanted the gray silver look. It took me weeks to find the right size mirror. I knew exactly what I wanted, but finding it was a challenge. We went over a month without a mirror, but I finally found one.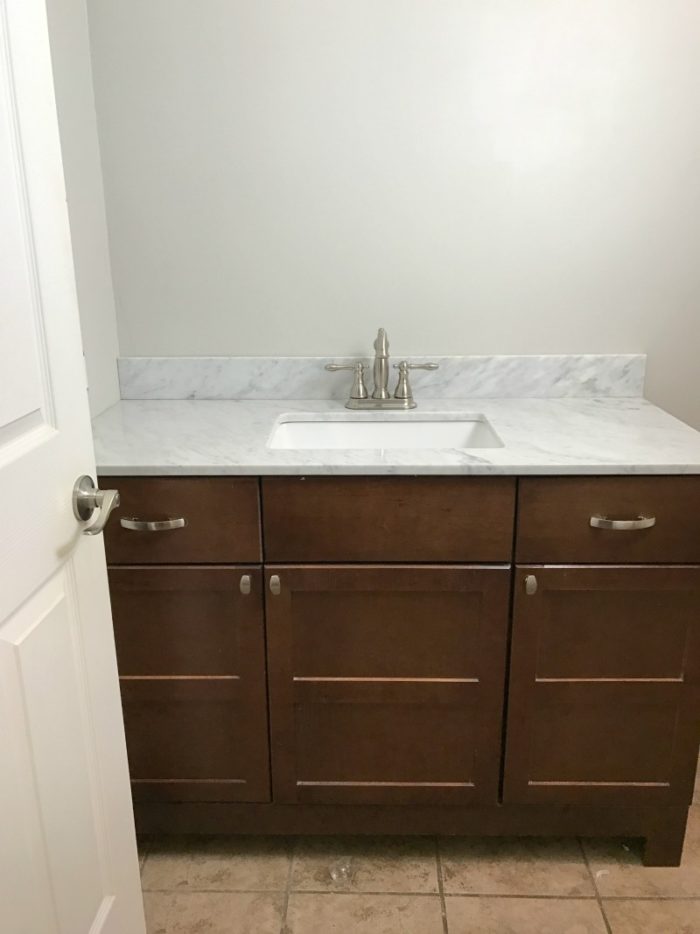 I love this mirror! It took me two months to find it because I wanted a beveled look and I needed it a certain size. I finally found this one here.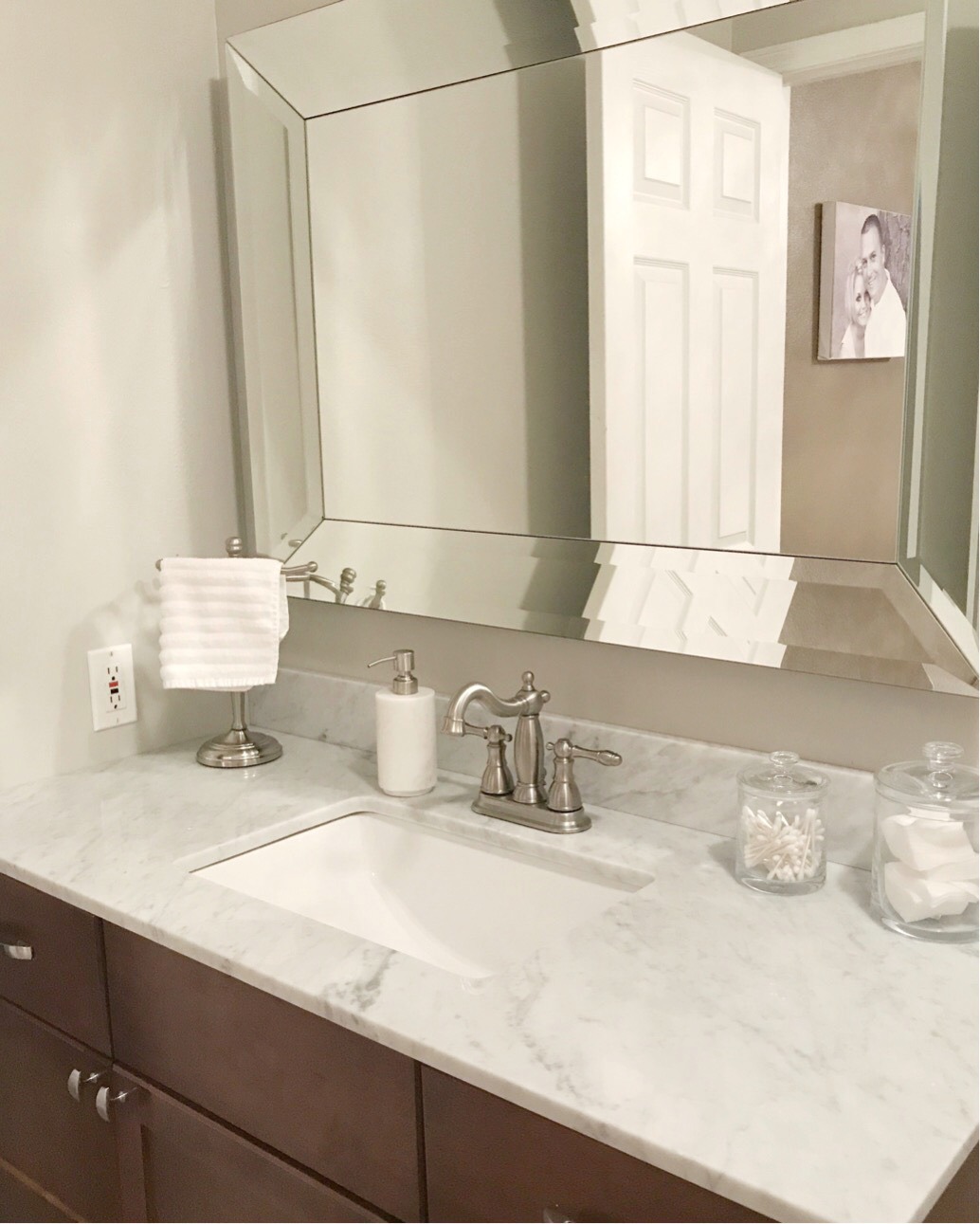 Replacing the Light Fixtures
The light fixtures took me another month to find. Again, I knew what I wanted, but it took some time to find them. I absolutely love the way everything turned out. My goal was to create a spa-like feeling and I did just that.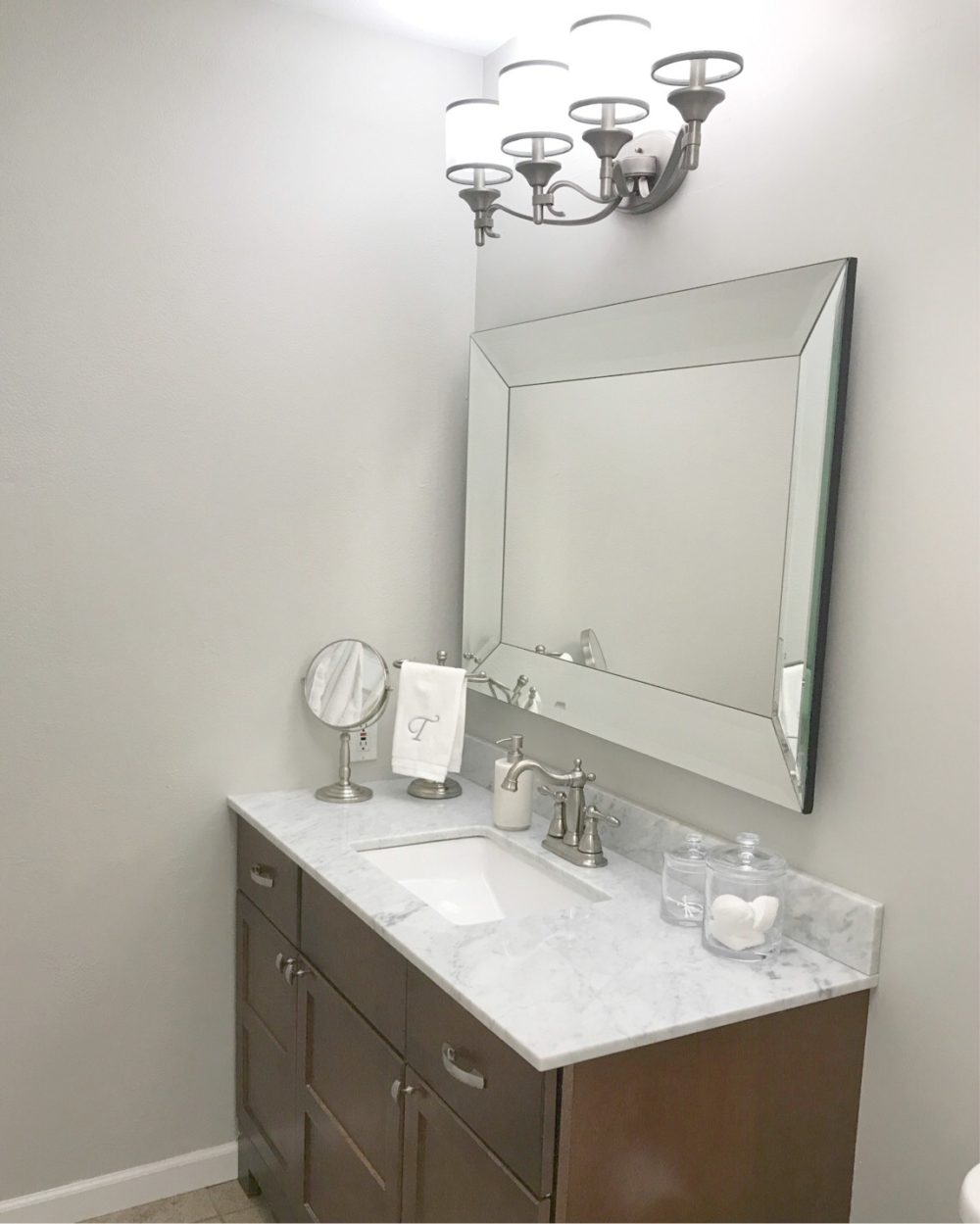 Can you believe the difference?! I love how it turned out. I hope this gives you some ideas for your next bathroom makeover.