I can't believe I finally have a Fireplace Mantel to decorate this Fall. If you follow me on my Instagram Stories you probably saw where I shared my fireplace place being built. This was on my vision board last year and the fact that I was able to do it this year makes me so happy.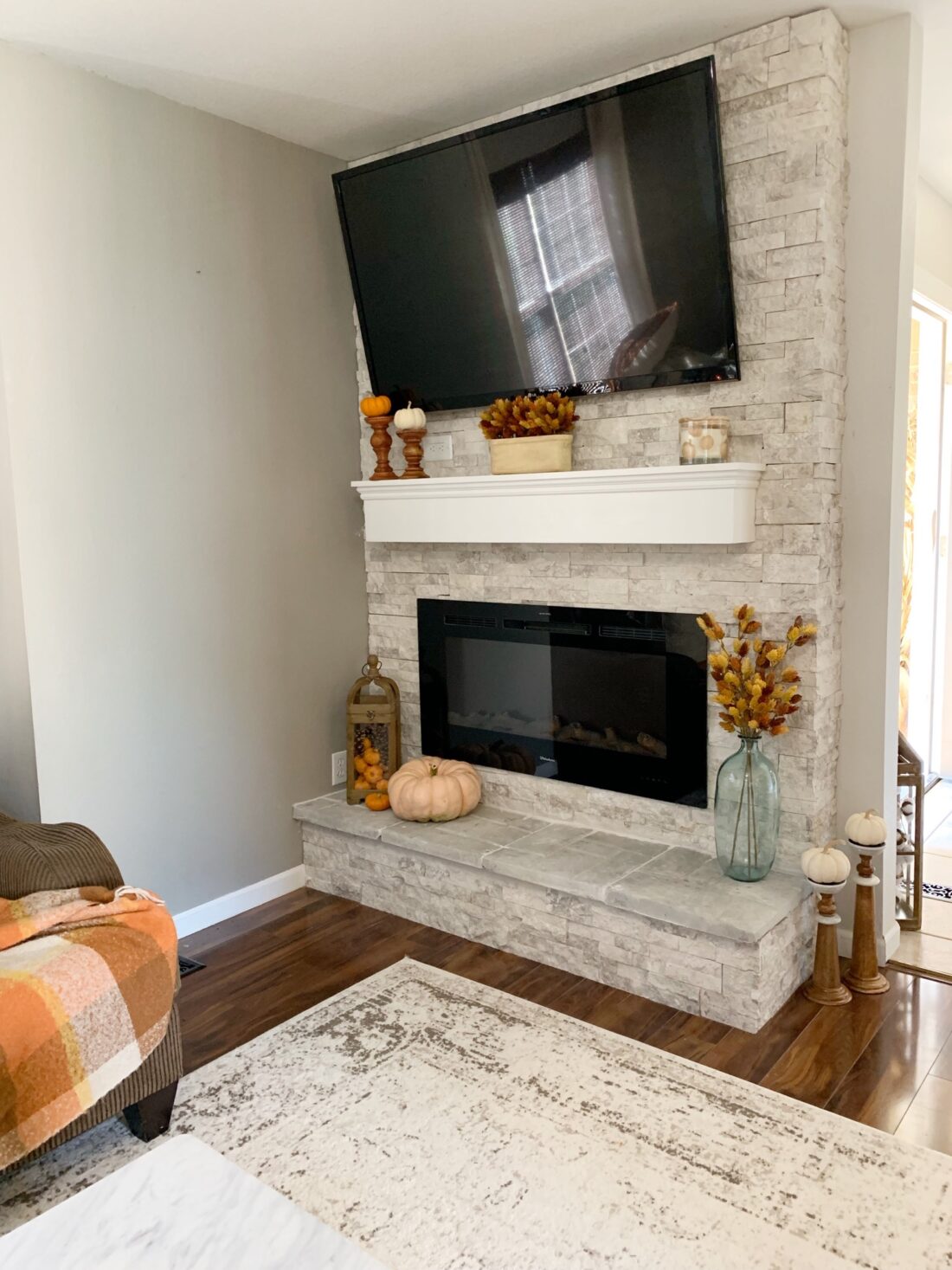 Decorating my Mantel for Fall
I wanted to add Fall pieces that flowed with my current Fall decor. I have a home Fall tour here, in case you missed it.
I started with wooden candle holders and used small real pumpkins in top instead of candles. I added this faux fall plant arrangement as the centerpiece. I love the warm earthy Fall colors. Lastly, I added a Fall pumpkin which tied into my decor.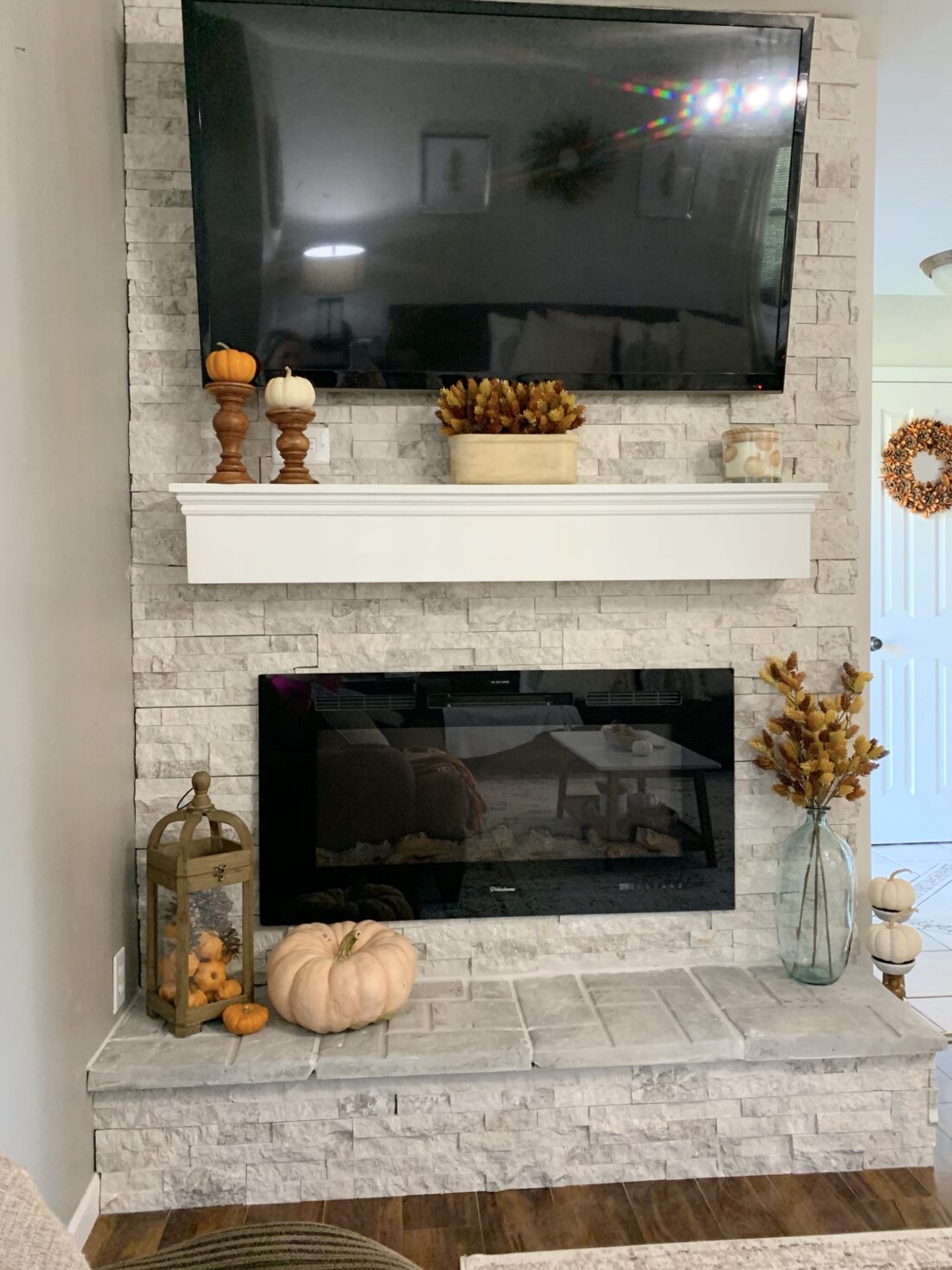 Fireplace Hearth Fall Decor
Decorating my hearth was probably the most exciting for me. I love lanterns so I added one in the corner and added faux pumpkins and pinecones. I then dded a large real pumpkin.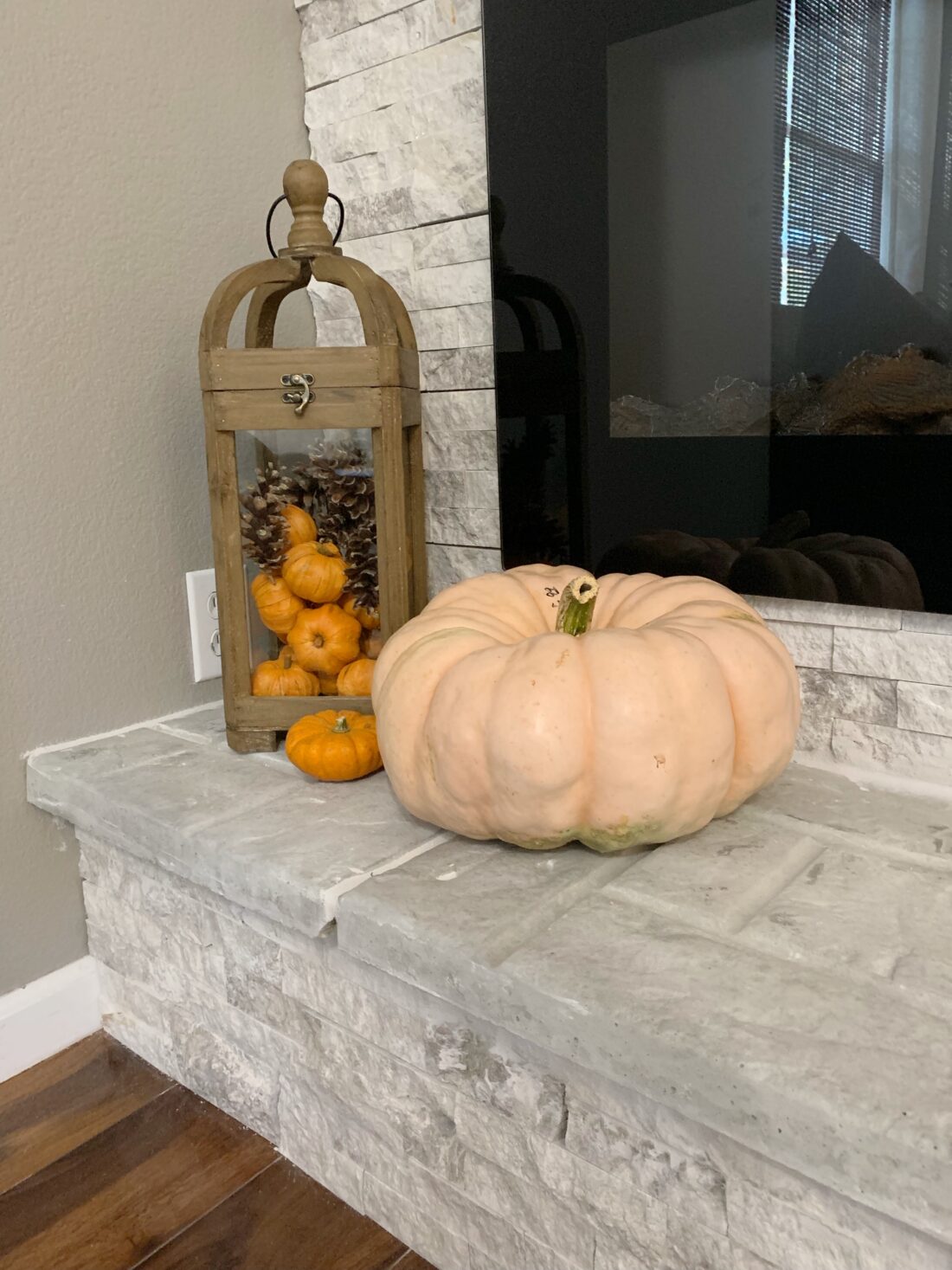 In the other corner I added a 15″ glass vase and filled it with Fall artificial hops stems. This matches the centerpiece in my mantel. Again, I love the colors.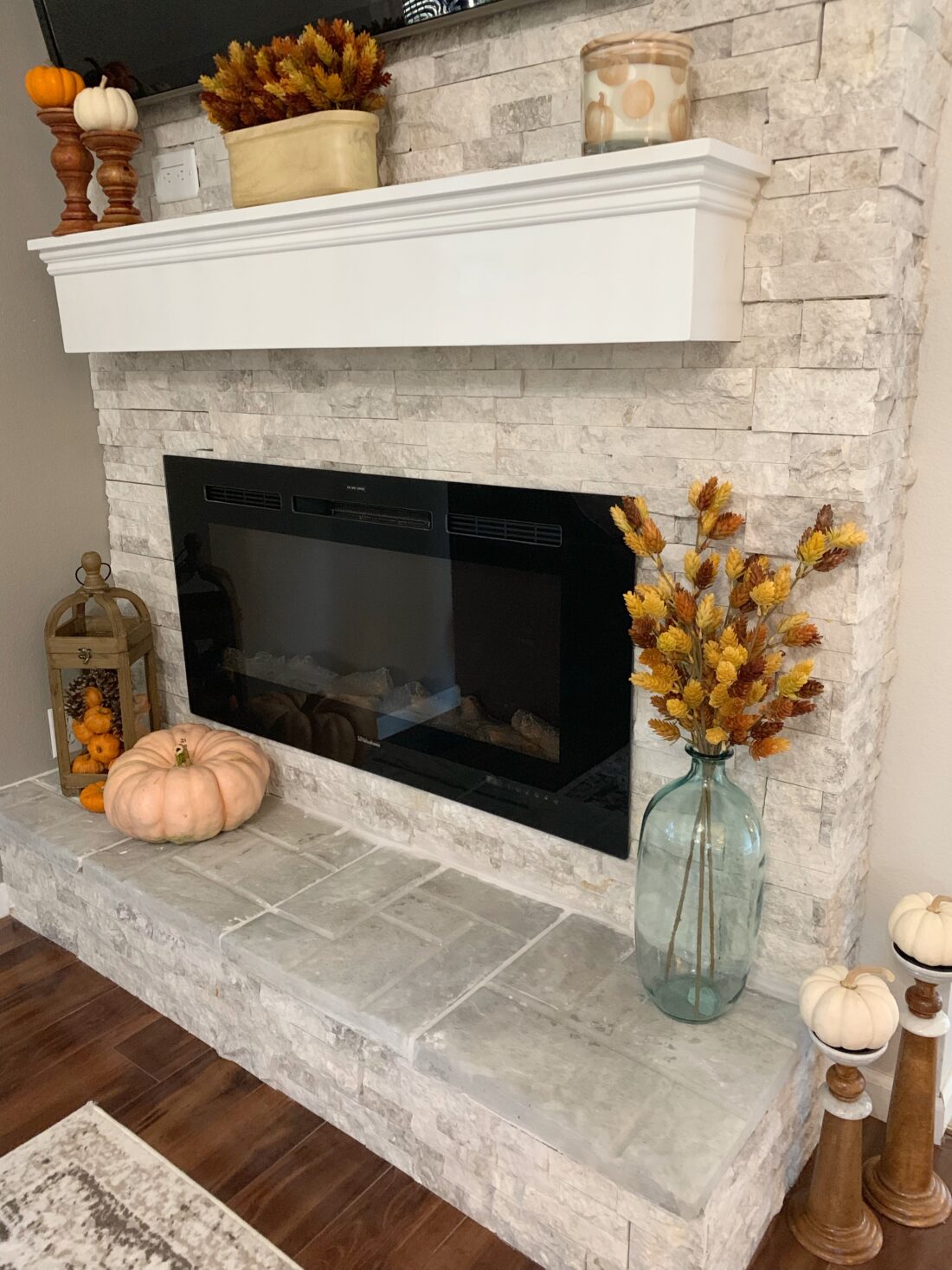 Next to the heath I added two wooden marble candle holders. I used real pumpkins again for a Fall look.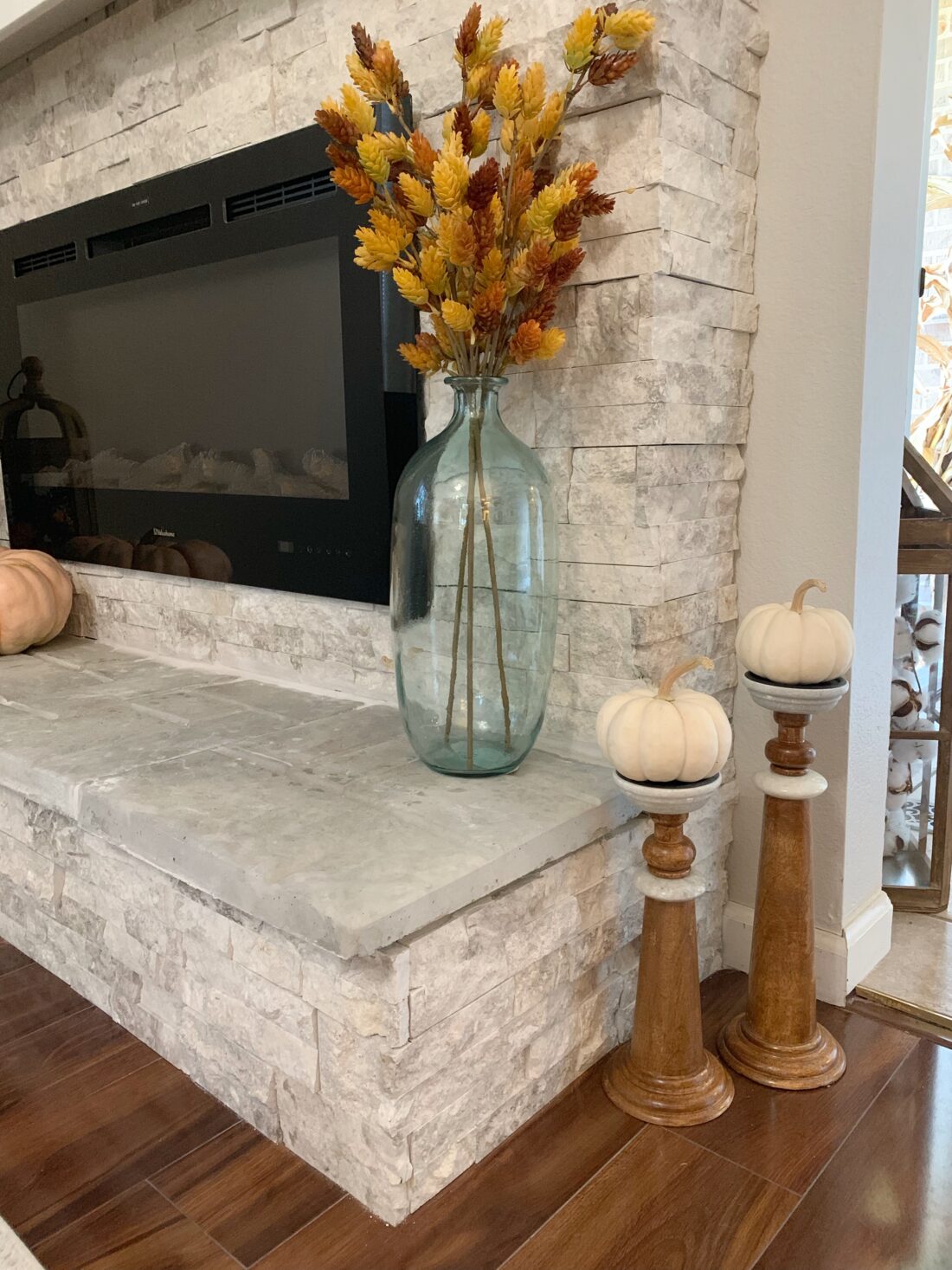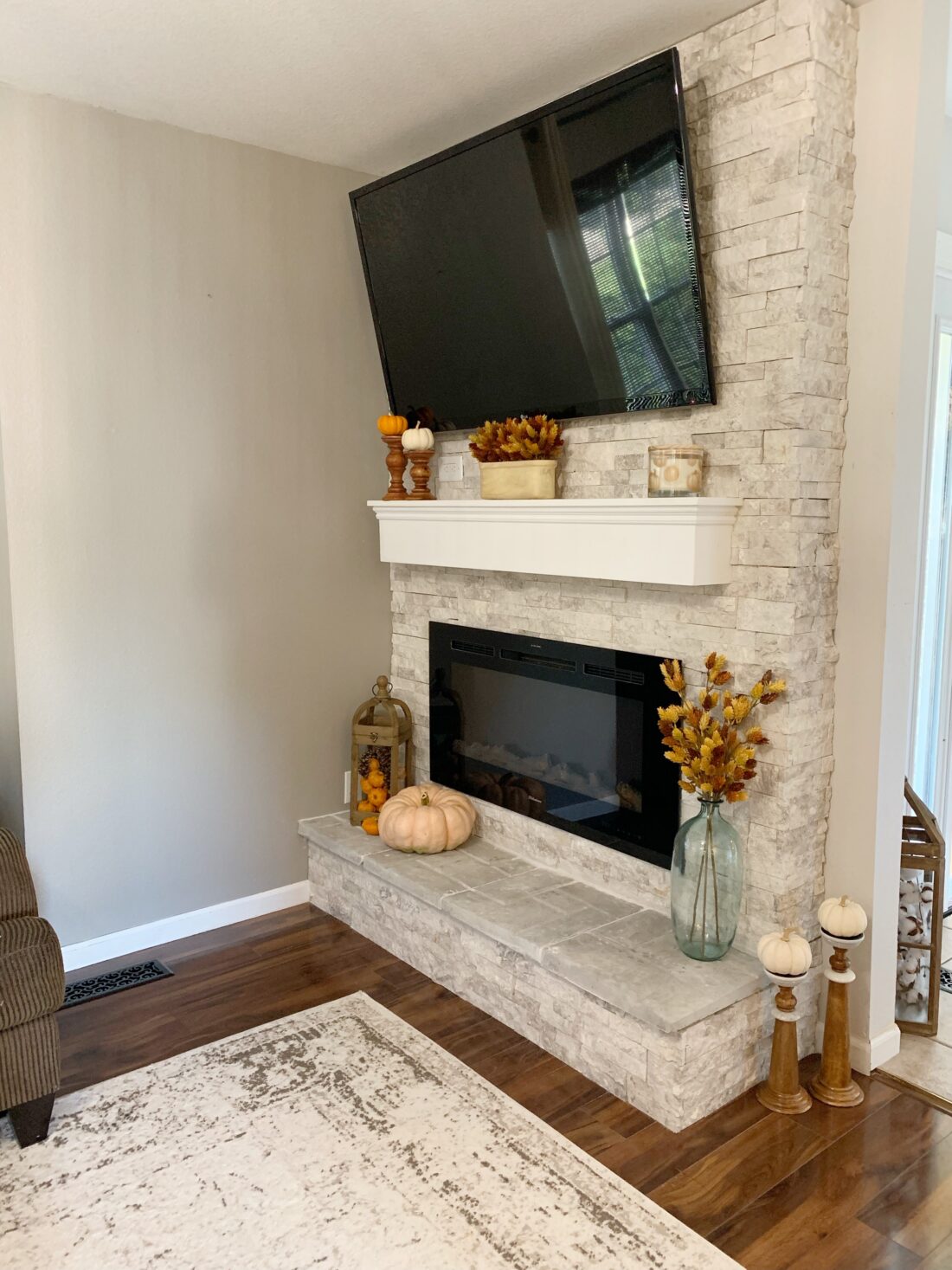 Fireplace
My fireplace is a recessed electric fireplace insert. You can adjust the heat temperate and or turn it off to where there is no heat. There are so many features. I love it.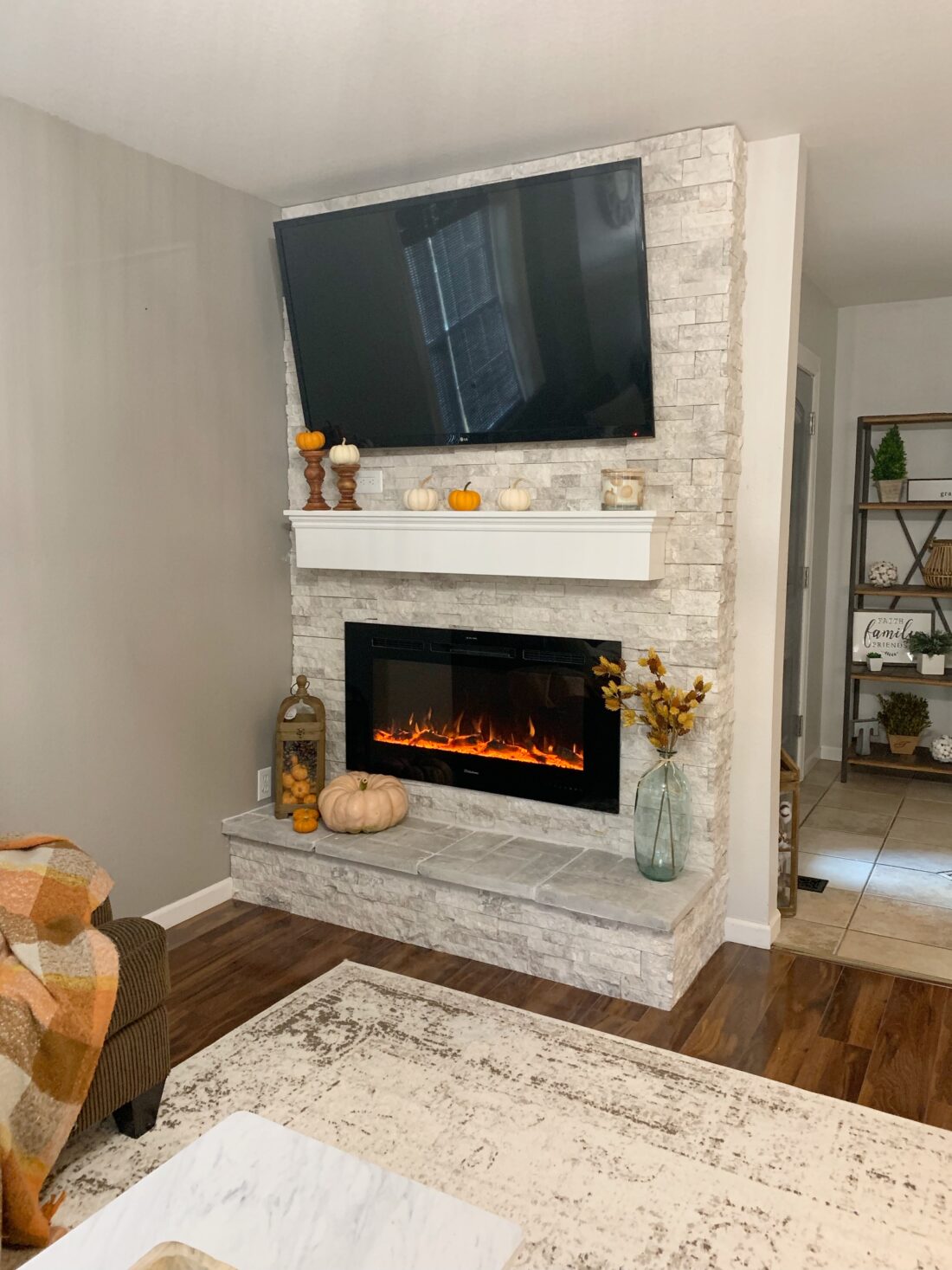 I hope this has helped give you some ideas and inspiration for decorating your mantel this Fall. You can shop all of the items listed as well as my living room decor below.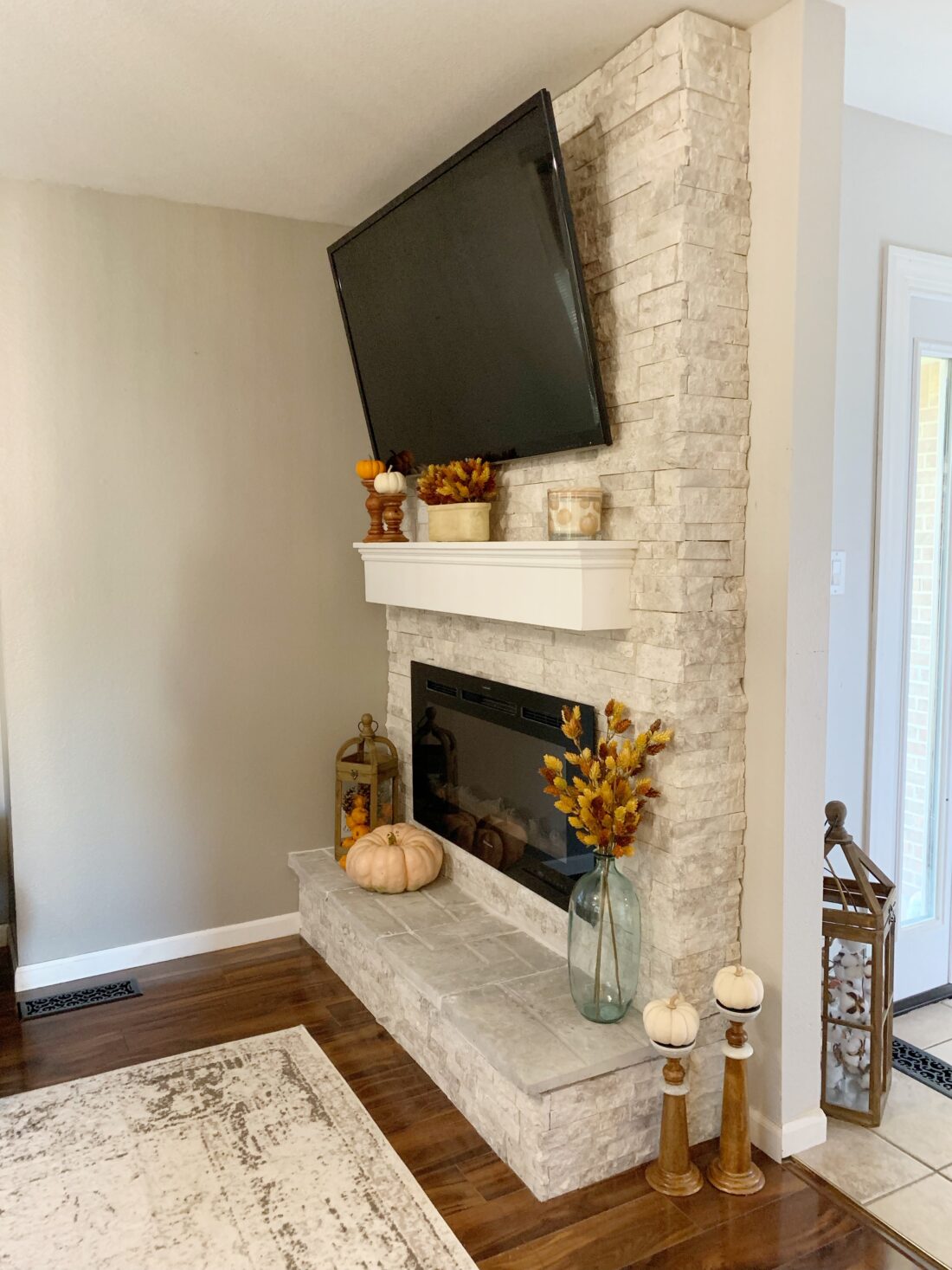 I am officially ready for Fall.