Lasagna is one of those meals that is oh so good but can leave you feeling oh so guilty. It's also usually a very time-consuming recipe which makes it hard to make on busy weekdays. My healthy Lasagna is made in the pressure cooker in less time. So not only is this lasagna healthy, it quick. Any type of electric pressure cooker will work. An Instant Pot or any brand. I have owned a few different brands.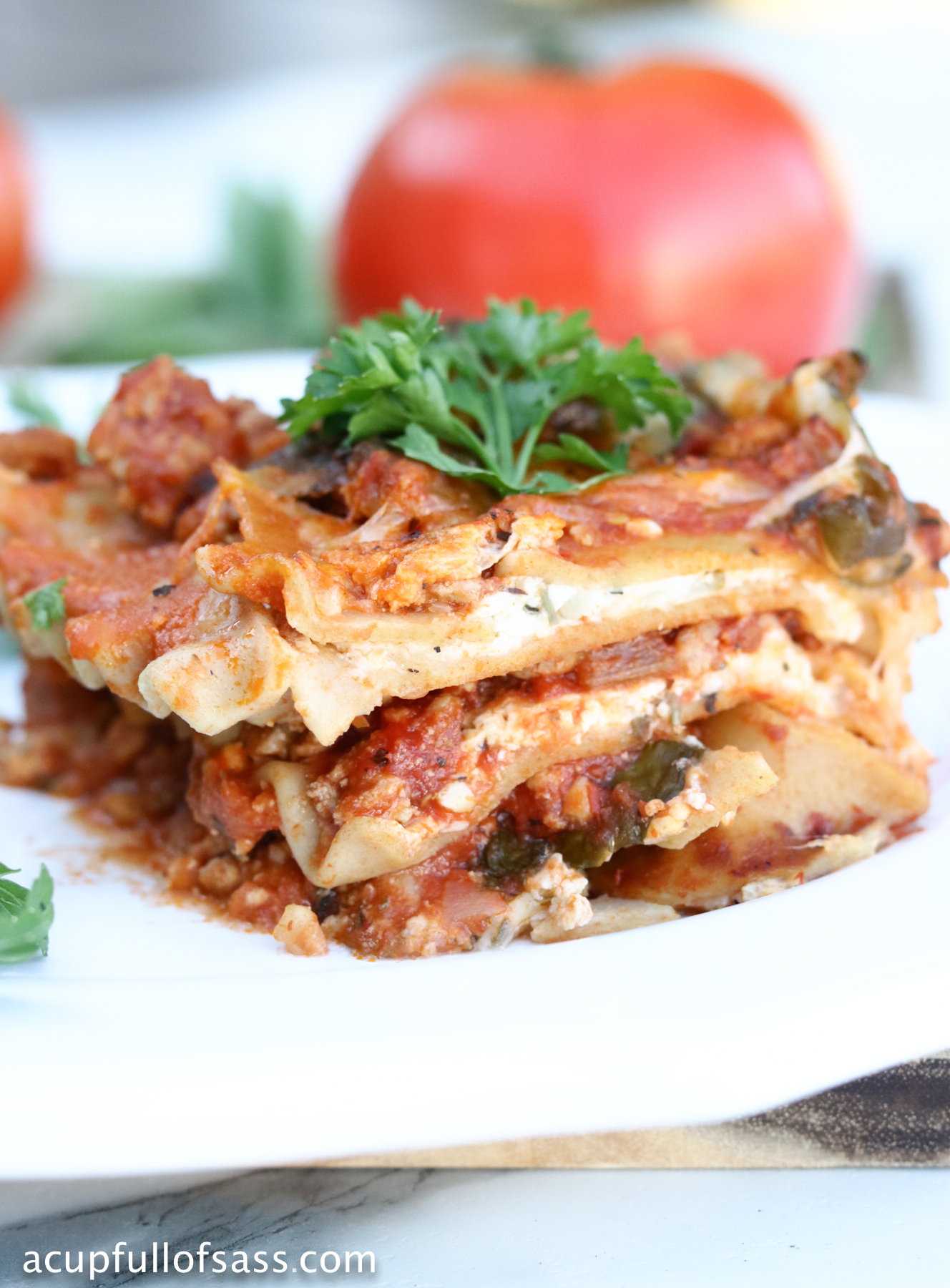 There are a few ingredients that make this lasagna recipe healthier than the traditional lasagna. I use turkey burger which is more lean than beef. I also leave out the ricotta cheese and replace it with plain greek yogurt. You can't even tell and neither will your guest. I use 100% whole wheat lasagna noodles which makes this recipe have fewer calories and more fiber. I use Healthy Harvest all natural by Ronzoni. Any 100% whole wheat noodles will work. Let's not forget about the spinach.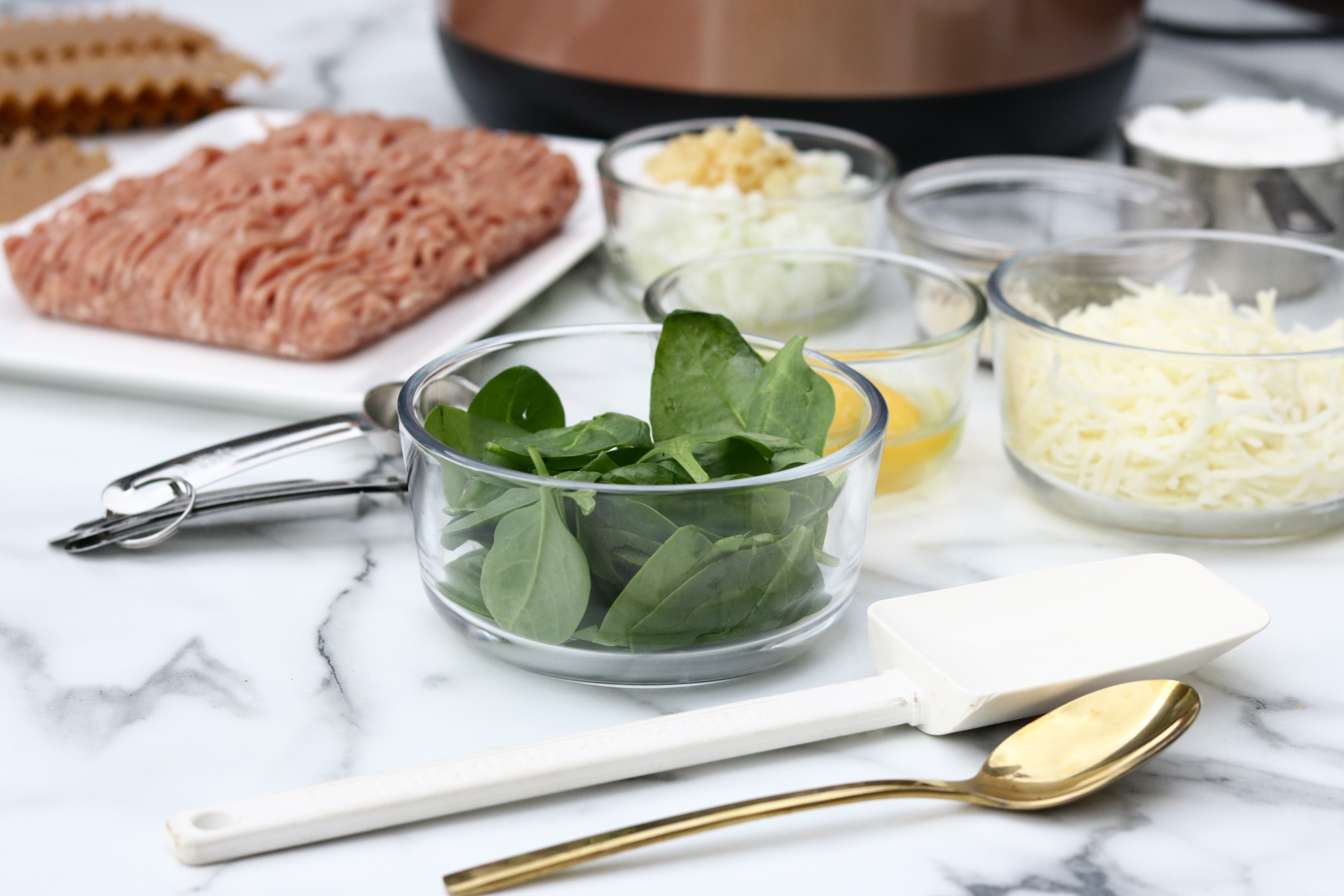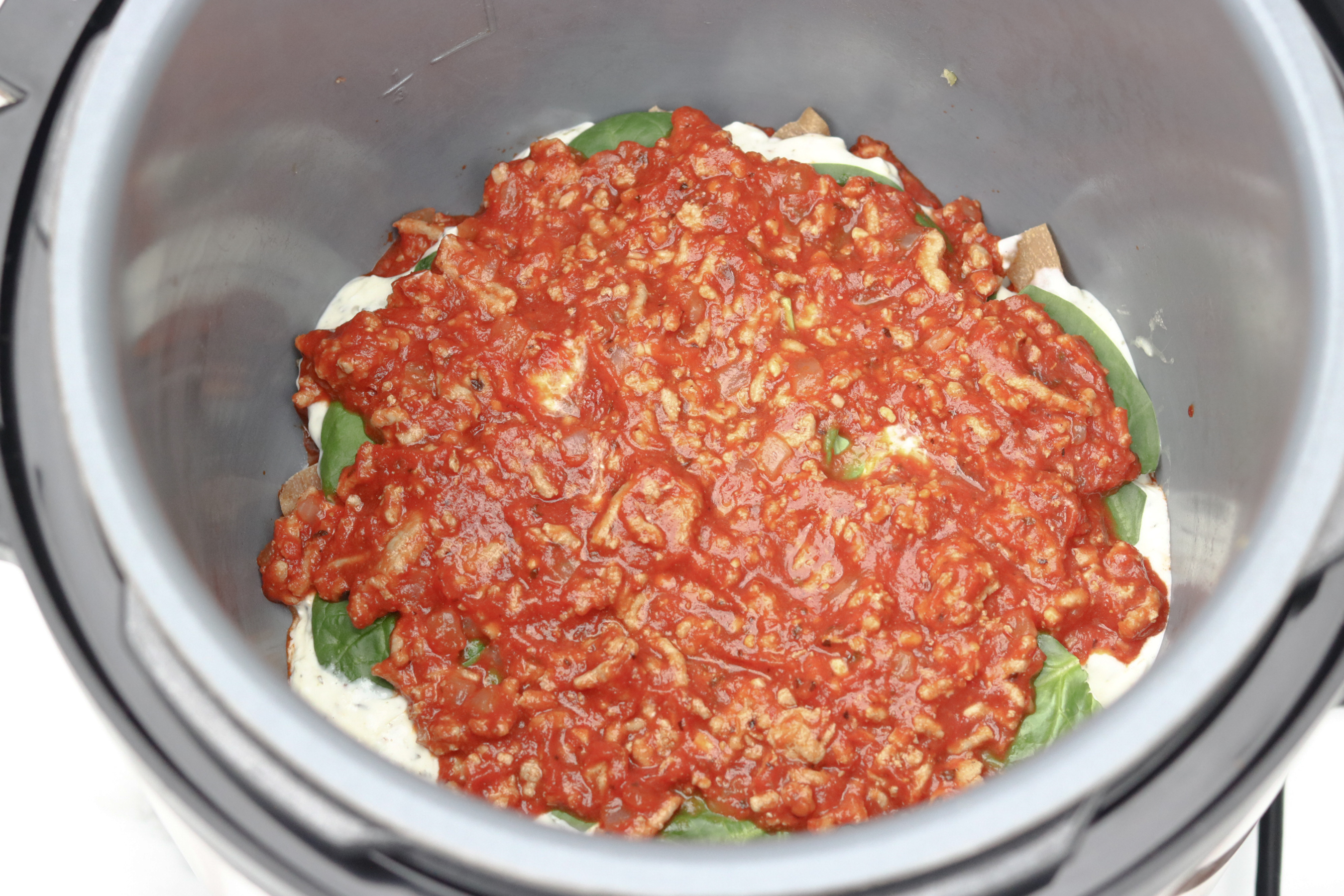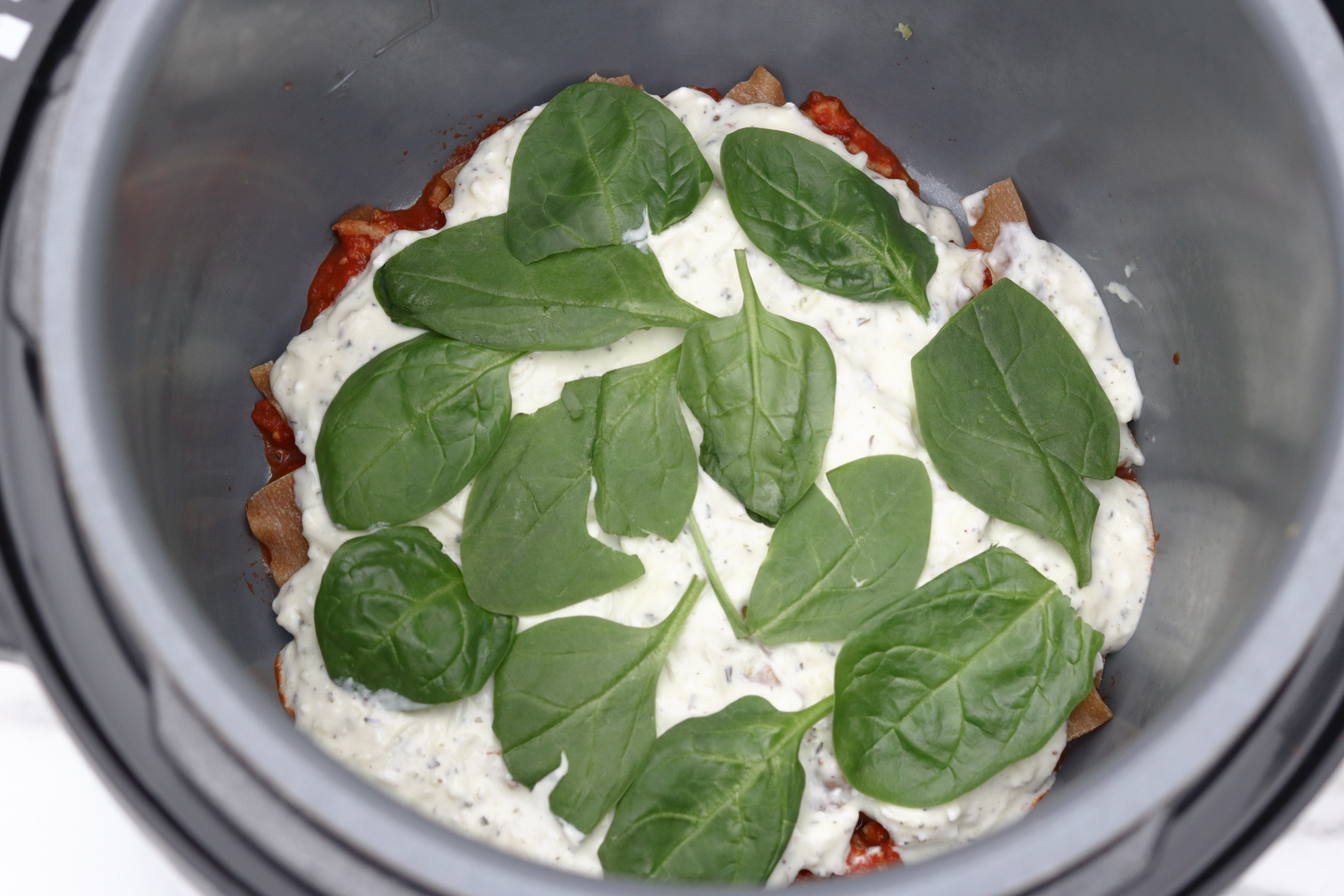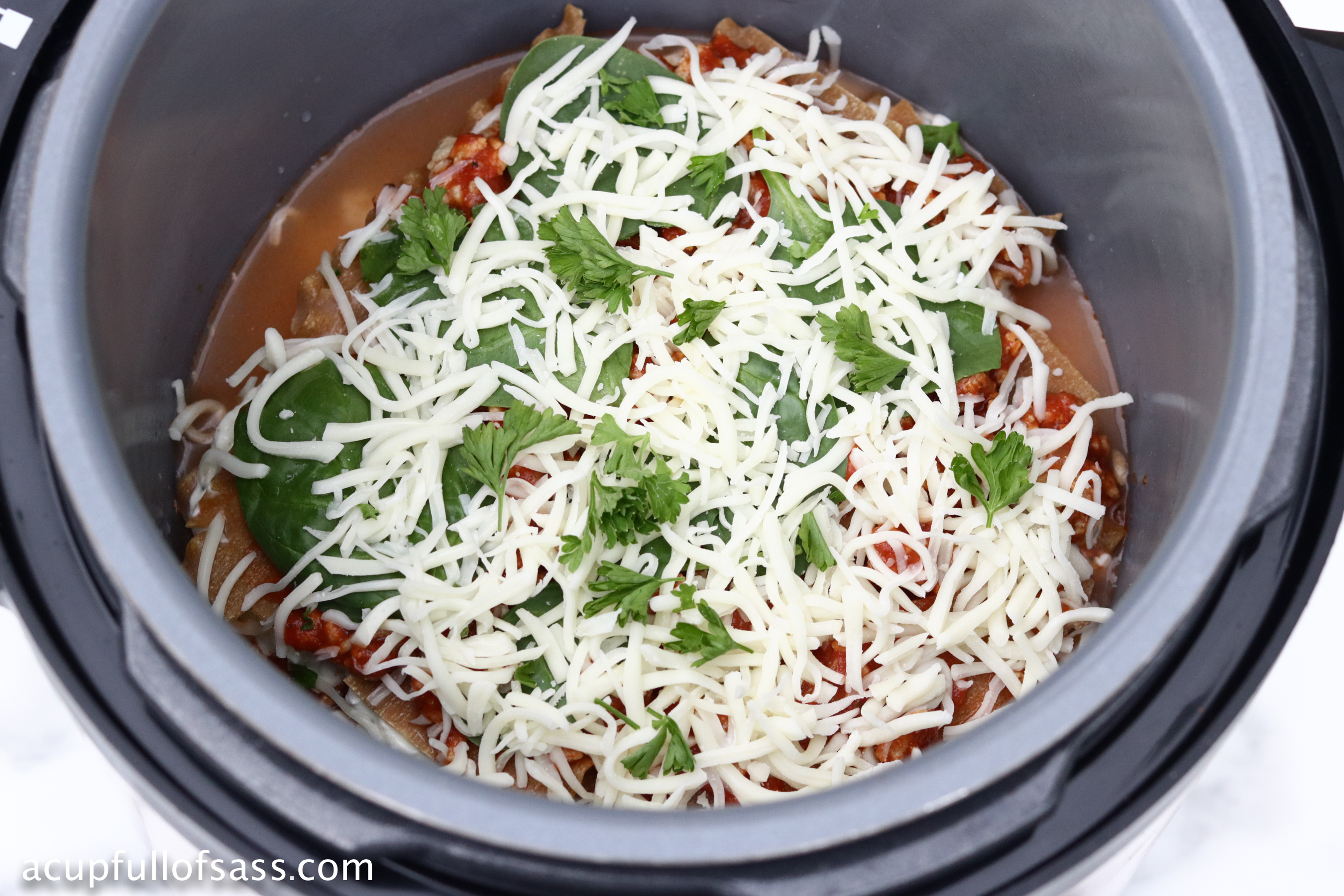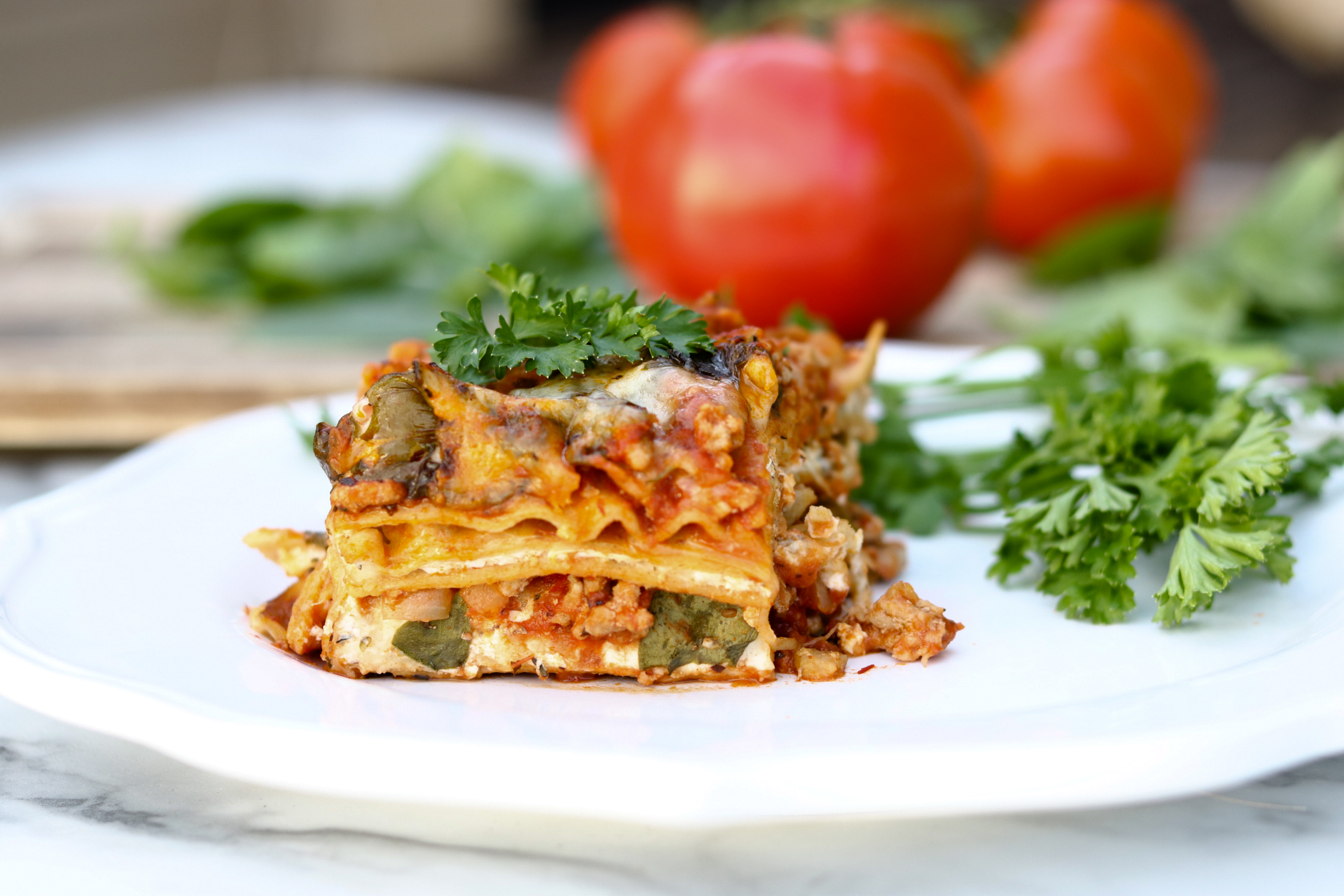 Doesn't it look delicious? Just wait!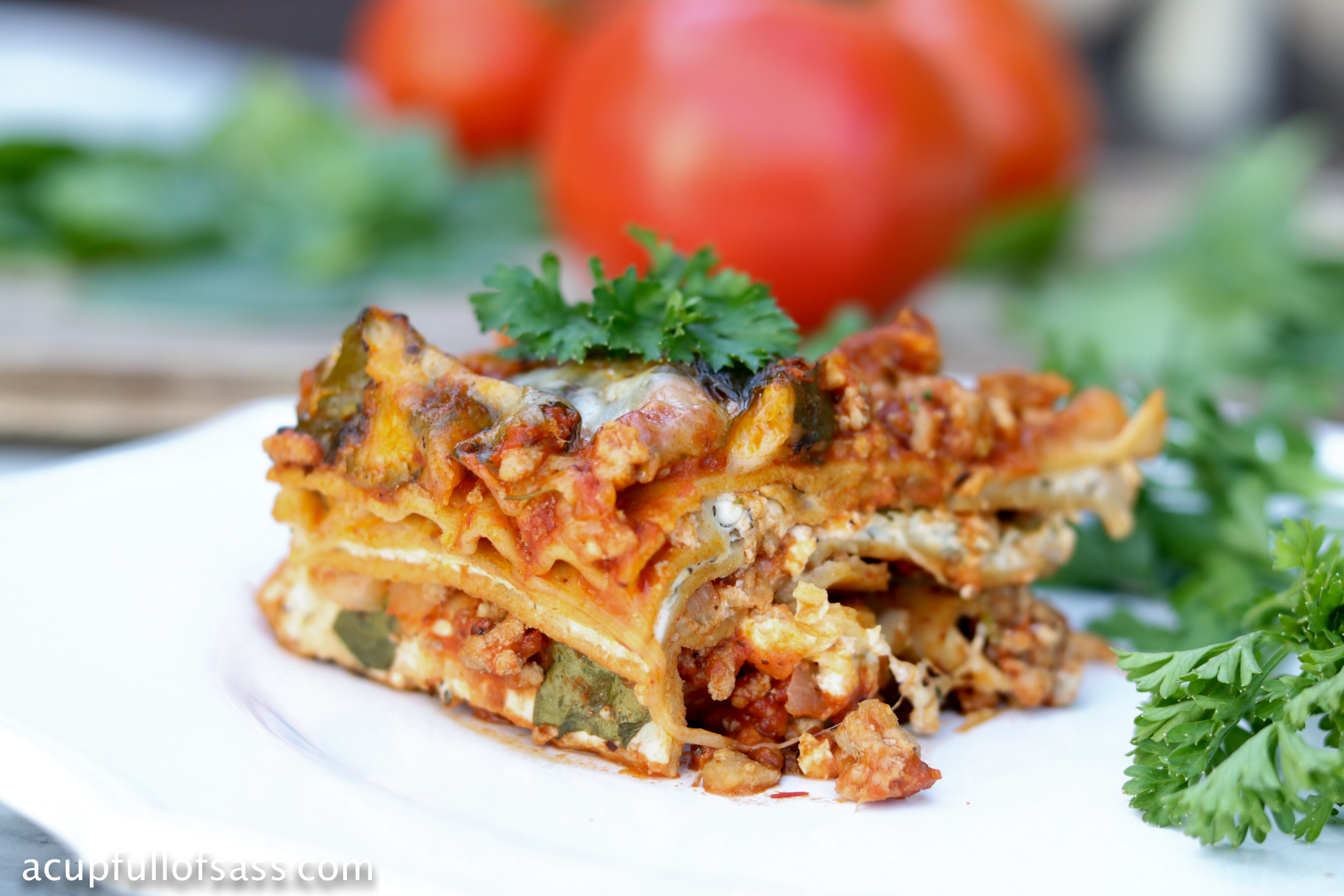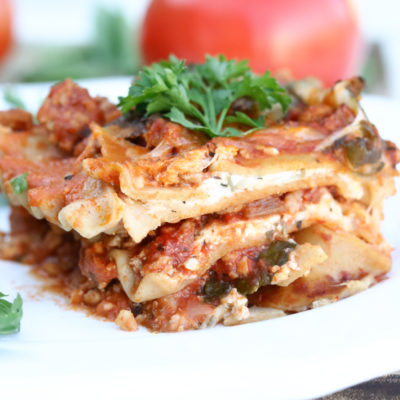 Healthy Lasagna in the Pressure Cooker
Ingredients
1

pound

turkey burger

1/2

cup

diced onions & 3-4 round onion slices for bottom of pan

3

garlic cloves minced

1 - 24

oz.

jar of organic pasta sauce

1

large organic egg

1

cup

plain greek yogurt

1/4

cup

grated parmesan cheese

1/2

cup

shredded mozzarella

1

Tablespoon

Italian Seasoning

Dash of Salt & Pepper

1/2

cup

- 1 cup fresh spinach

1/2

cup

water

1/4

cup

of shredded mozzarella to the top of noodles
Instructions
Add turkey burger, onions and garlic to pressure cooker and brown. Season with a pinch of salt and pepper. Cook until meat is fully cooked. Drain and put in a large bowl. Add a jar of organic pasta sauce and mix well.

In a separate bowl mix greek yogurt, egg, parmesan cheese, Italian seasoning, 1/2 cup of the mozzarella cheese, salt, and pepper.

Next, add the onion slice to the bottom of pressure cooker. This is so your noodles won't burn.

Next, add a thin layer of the meat sauce over the sliced onions.

Start layering the noodles. You will need to break them to fit inside.

Next cover the noodles with a layer of the cheese mixture.

Add fresh spinach leaves.

Add a layer of meat sauce and repeat until gone or until layers of noodles are reached.

For the final layer end with a few spinach leaves and 1/4 cup of mozzarella cheese.

Add 1/2 cup of water in the pan at the sides of the lasagna. (Do Not pour the water directly over the noodles).

Cover with lid and set pressure cooker to 8 minutes.

Do a quick release and remove the lid.

Let sit for 10 minutes before cutting.

Serve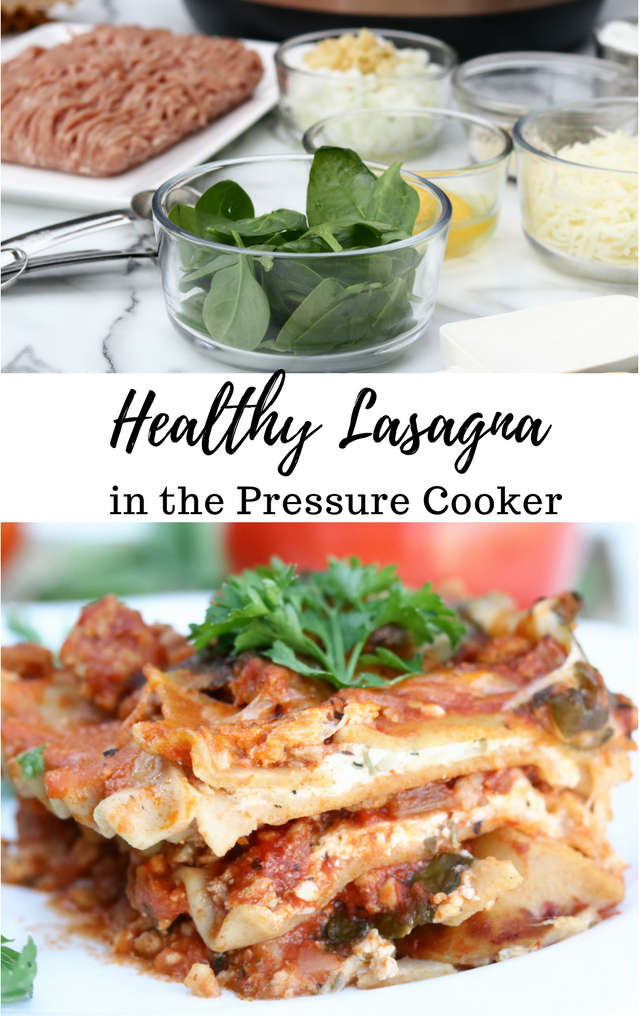 I hope you love this health lasagna as much as we do.
If you love instant pot recipes check out my Homemade Chicken Noodle Soup and my Healthy White Chicken Chili.