If you follow me on Instagram and or Facebook I am sure you know I have become an planner addict. I recently purchased a Happy Planner to help me get organized with all of my blog stuff. And what fun is a planner if you don't decorated and make it pretty?! Today I am showing you how I decorate my planner and I even have Free Bible Verse printables. You probably already know how much I love polka dots and the color gold. So when I found this planner, I knew it was the one for me. Not to mention it has removable pages, whichI love. This makes it easy to decorate the pages.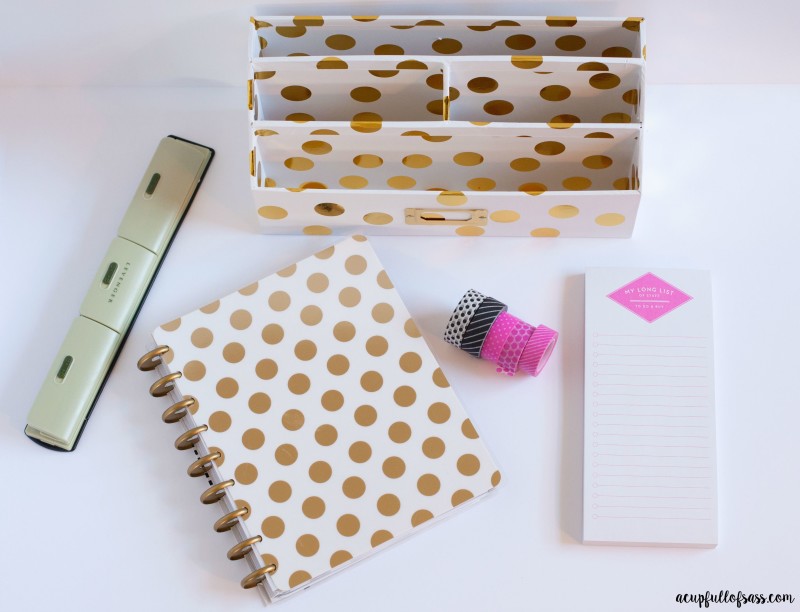 I never realized how much more motivated I am since I decorated my planner. It's not hard at all. All you need is washi tape. Have you used washi tape before? I love this stuff. You can find it at Walmart and even at the Dollar Store. I listed the links below where I found mine. Hello cuteness.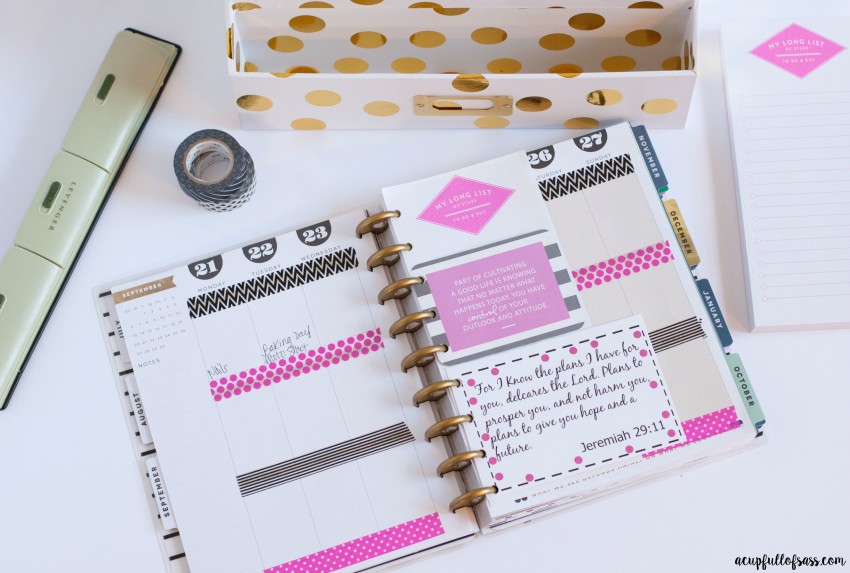 On the weekly planner I wanted to add a note sheet to write down my to-do-list. I found this cute notepad at Marshalls for $2.00. I then added a motivational quote card from Project Life. Next I added a Bible Verse. I made a free printable with four different Bible Verses that you can use too. Print on card-stock paper and use a Levenger Cira 1-2-3 Hole Punch to make the holes. This hole punch is Amazing!! I love it!
If you don't have a planner you could even hang the Bible Verses on your bathroom mirror or next to the coffee pot. Any place that you can see it daily. Just a way to help start your day off right.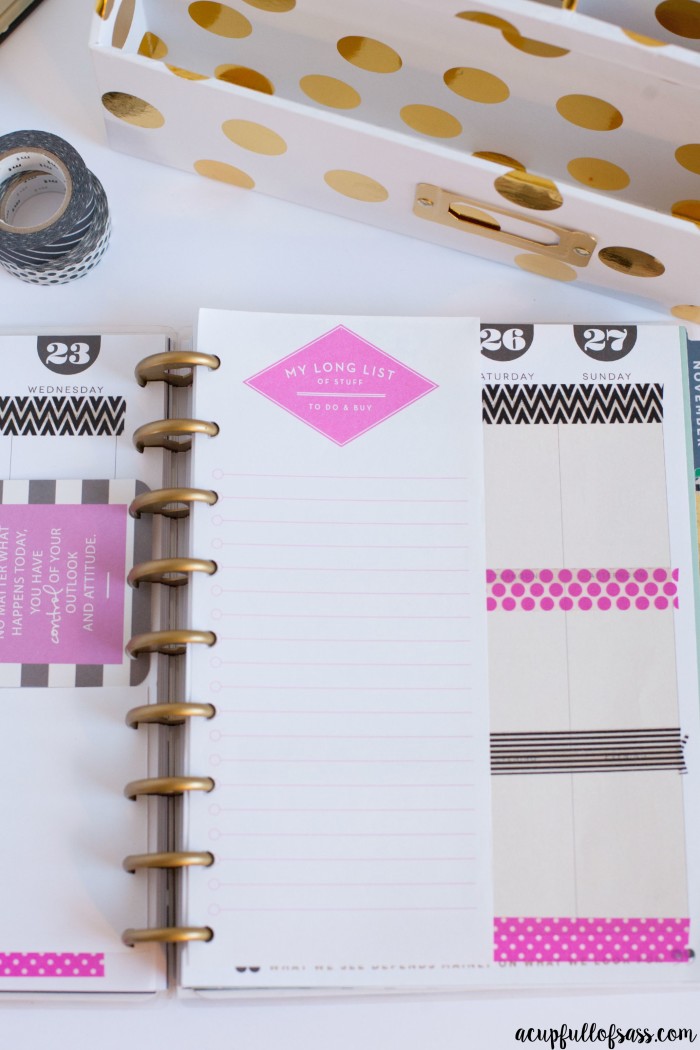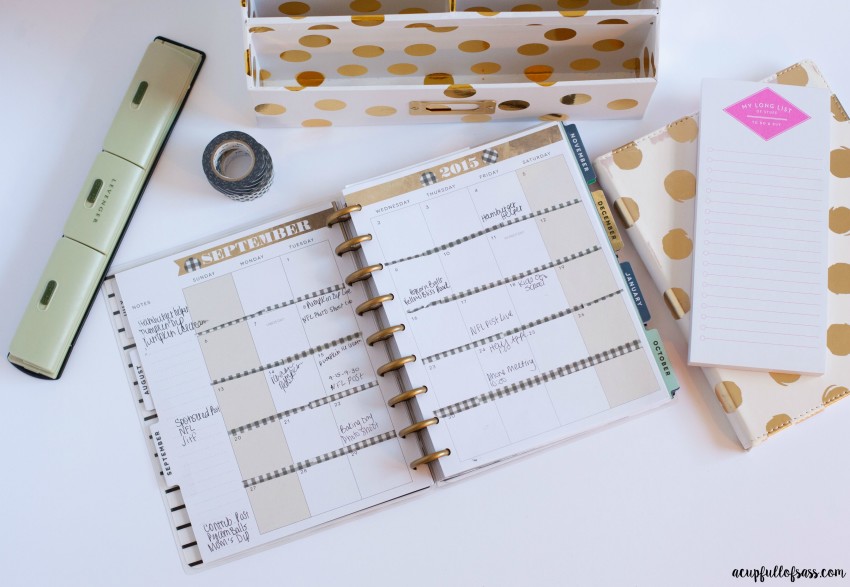 Here I am starting to decorate the monthly calendar page. Really the ideas are endless. Make the pages reflect who You are.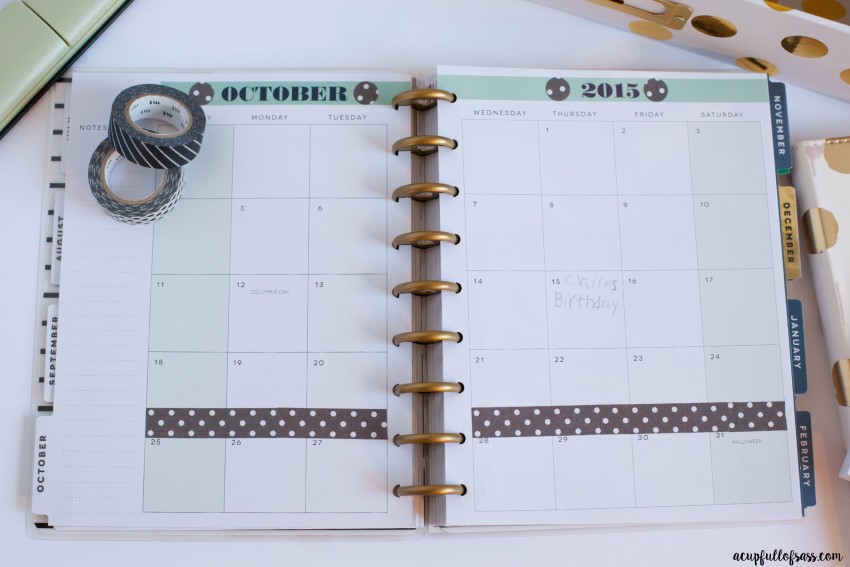 For this weekly page I went with the colors pink and navy. I added the Bible verse Philippians 4:13. I love the anchor image on this Bible verse.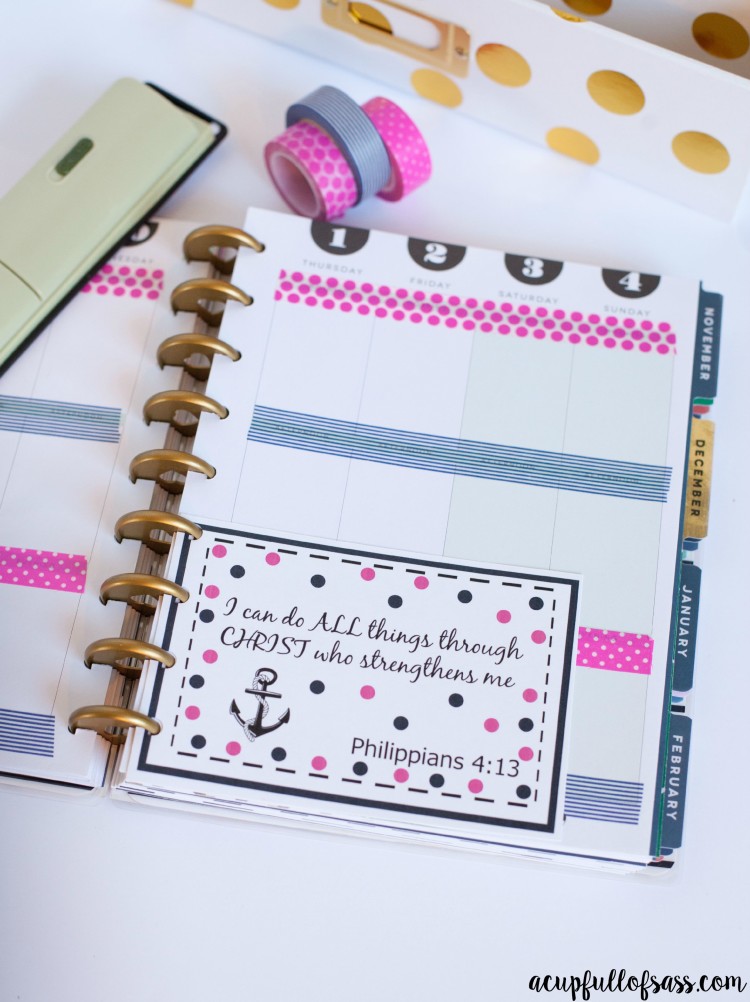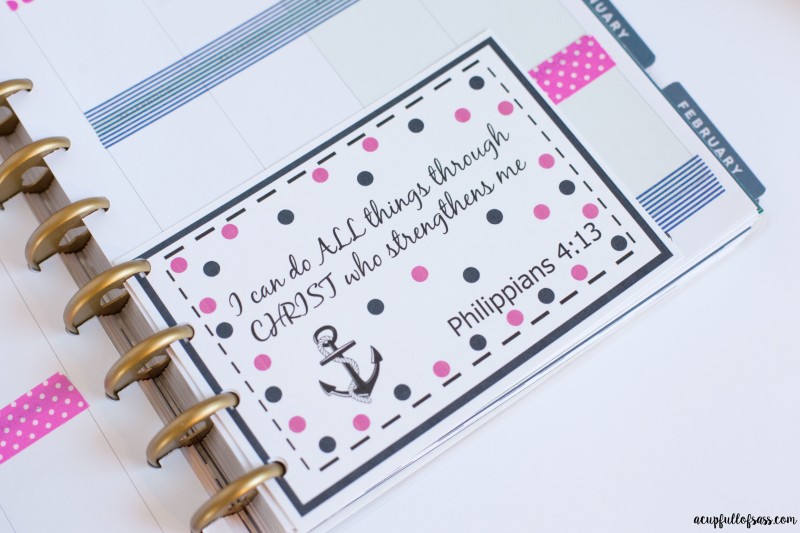 I used pink and black washi tape and added the Bible verse Jeremiah 29:11. How fitting is this for a planner?!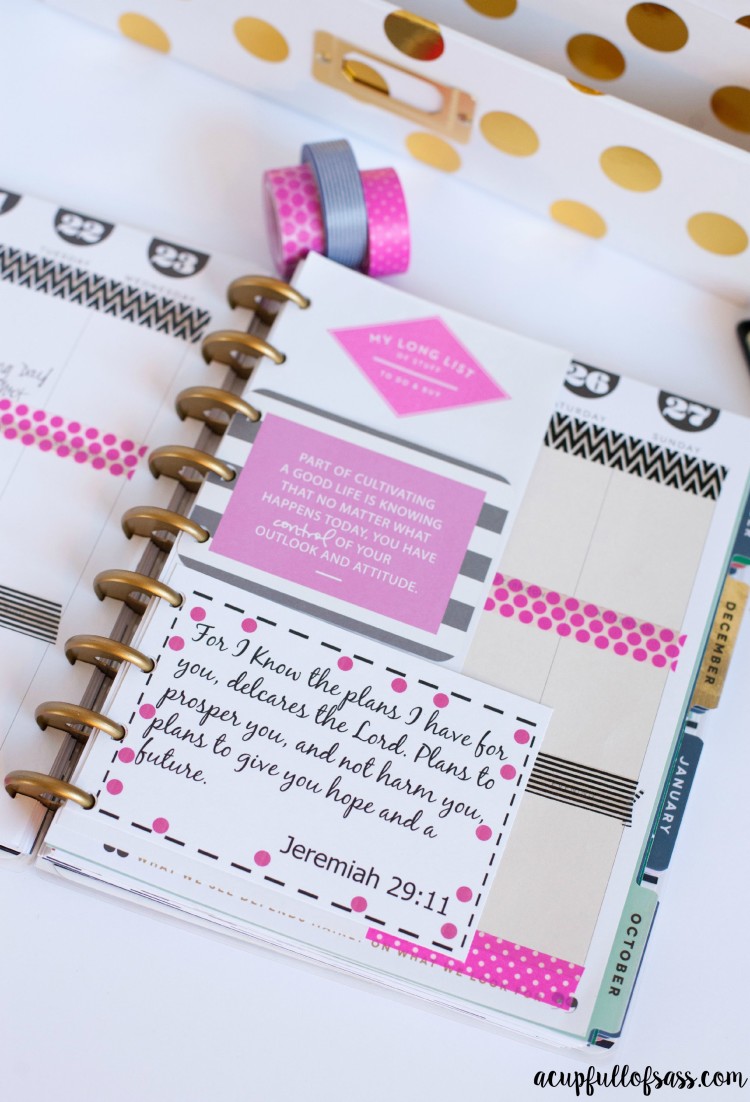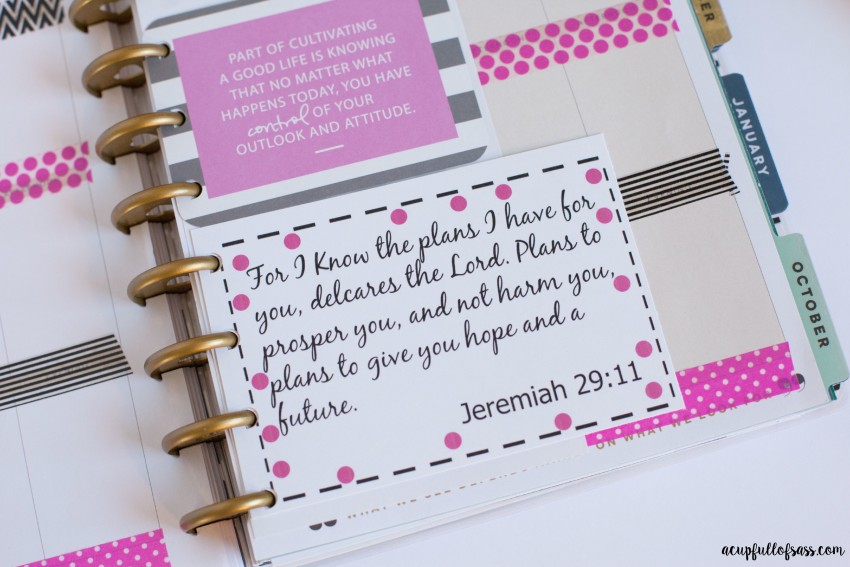 Every one of these verses mean something to me. I hope you can use these free printables in your planner and or somewhere in your house. Happy planning!!
Items Used: