I just love succulents!  I have become a little obsessed with them! They are so unique and gorgeous. I wanted to share some tips on how to care for succulent plants. Let me first say I am not a botanist. Actually, I am the furthest thing from that. 😉  However, by following these tips I have happy succulents.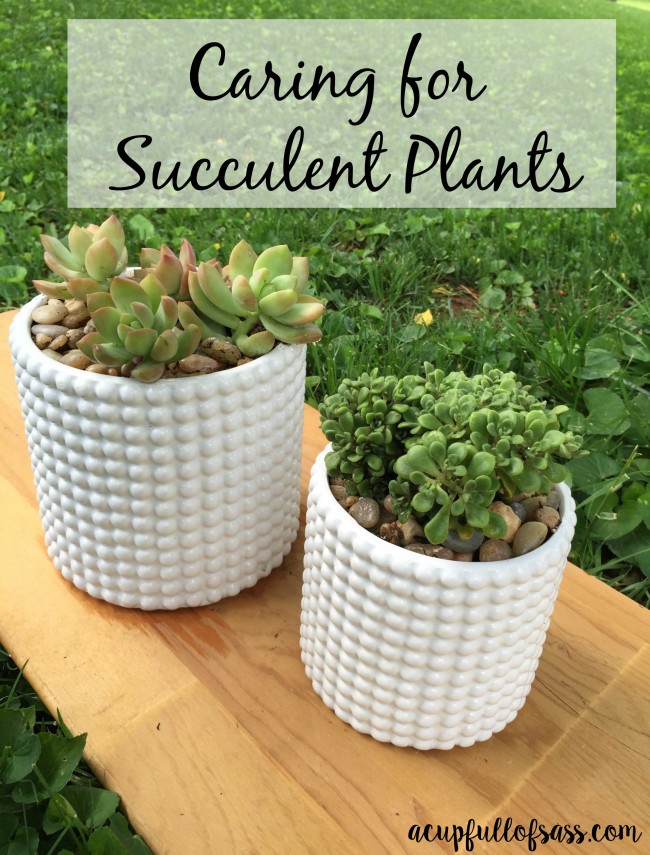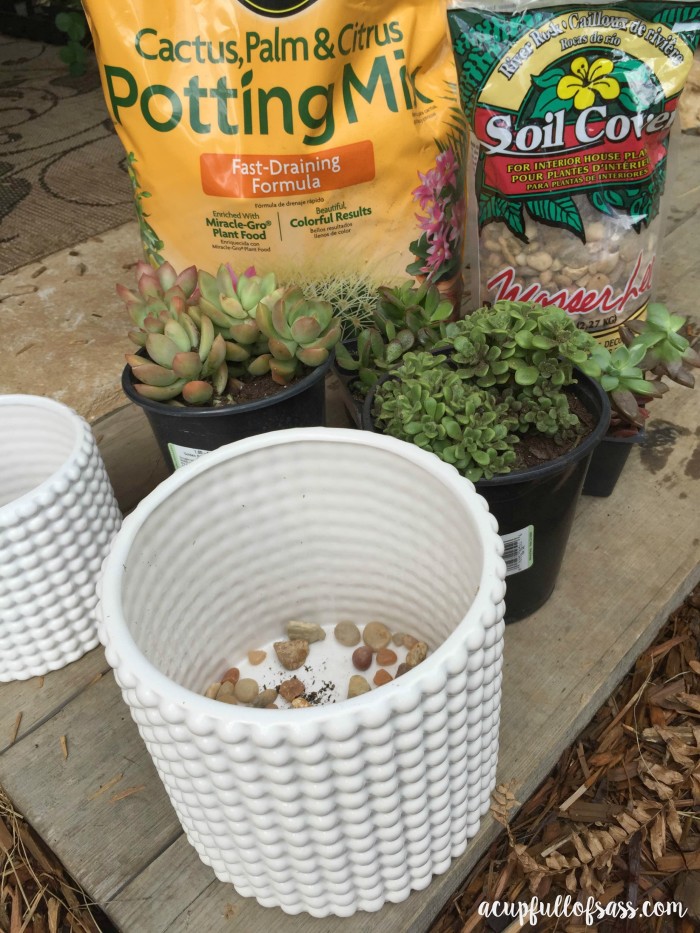 Soil
First you want to use Fast Draining Soil. Do not use regular potting soil. I used Cactus, Palm and Citrus Potting Mix.
Planter
Next you want to use a planter that has a hole in the bottom for drainage. Drainage is important with succulents.  Sitting in water will probably send your plant to an early death. You can drill your own hole in a mug or planter by following my instructions here. I did a post on a DIY Succulent Mug.
Water
Do not over water! This is the number one reason succulents die. Succulents are in the cactus family.  Get it?  They store water in their fleshy leaves, stems and roots. So they need less water then a typical house plant. Also, they prefer rain water or distilled water. But rain water is best. I usually wait until the soil becomes almost completely dry before watering. When you water your plant, water until you start seeing it run out of the bottom of the pot. After a few minutes you will want to pour out the water that is in the saucer. It is not good for the succulent to sit in the water that has been drained. During the spring and summer they tend to go through a growing period. So you will need to watch your plant and adjust watering times.
Sunlight
Succulents do not need direct sunlight. Indirect is the best. But they do like bright areas. I will sometimes take my plants outside on a nice day and let them get fresh air. If your plant is in a window, you can open the window too.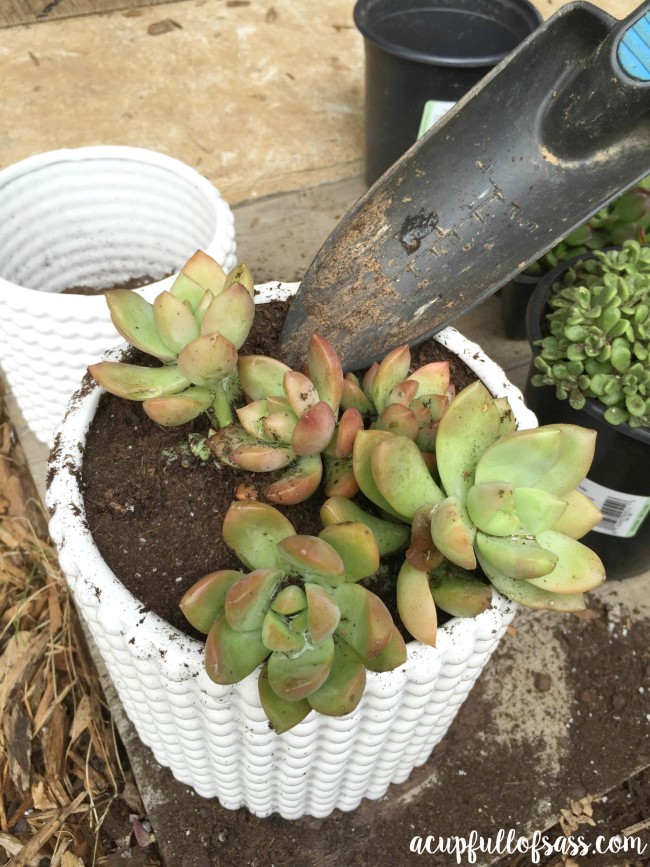 Are you in love with these planters as much as me?  White Hobnail is so my thing! Well, I am sharing where you can your own here.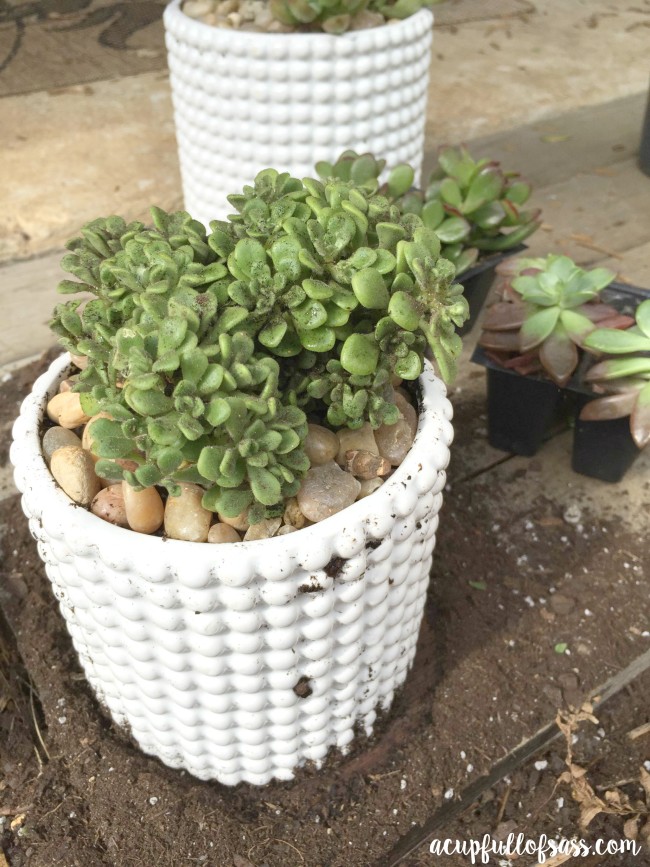 By following these instructions, you should have yourself a happy succulent.  And if your plant dies, don't give up. Try another one. These things are just too pretty not to have in your home. 😉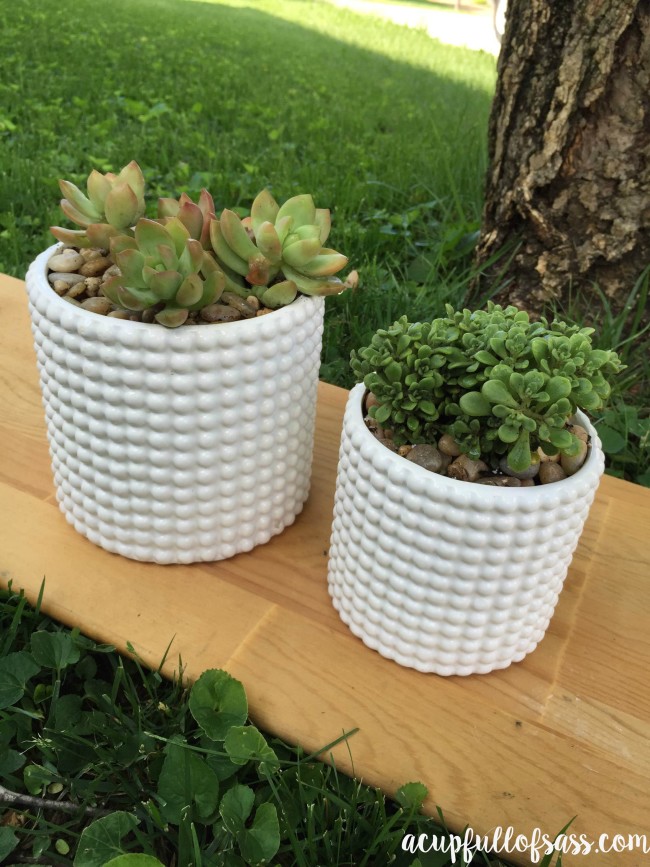 xoxo,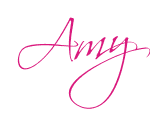 Facebook | Pinterest | Twitter| Instagram| Periscope