I am finally getting around to posting my How to Paint Wall Stripes. I can't tell you how much I am loving all the striped walls I now have in my home. The first one I did was during my guest bathroom makeover, which you can see here.  Next, I painted my gallery wall and you can see it here. Because I loved it so much, I knew I could not stop there. I decided to paint a wall in my dining room. I went with the same colors as the gallery wall. Here is a before picture.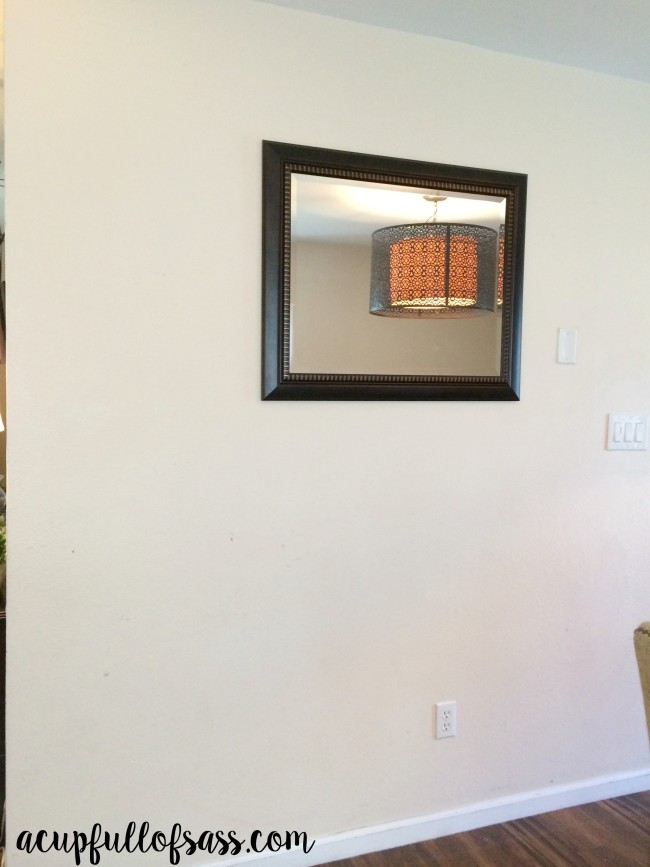 Choosing the Paint Colors
Choosing the paint colors can be a little bit overwhelming. There are so many colors to choose from and picking two colors is even harder than one. Here are the two colors I choose. Lyndhurst Timber and Desert Fortress. Both from Lowes.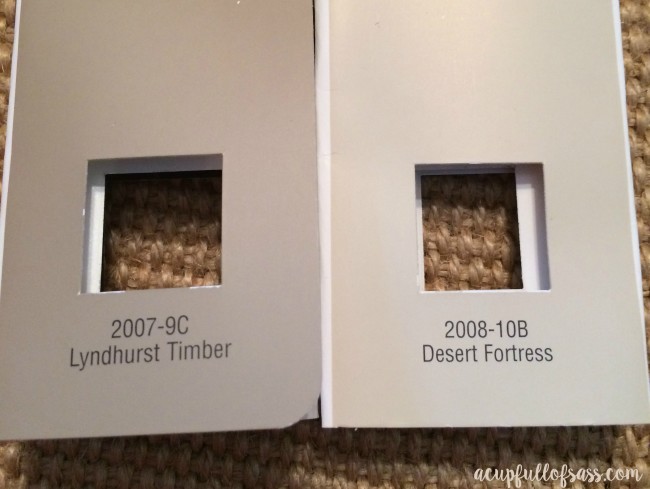 Supplies Needed
Two colors of paint. I used the colors Lyndhurst Timber and Desert Fortress in Semi Gloss. Both are from Lowes.
A two pack of 4″ wall celling roller brush. Remember you are painting two colors.
Yardstick
Pencil
Frog Tape ( make sure you use this brand)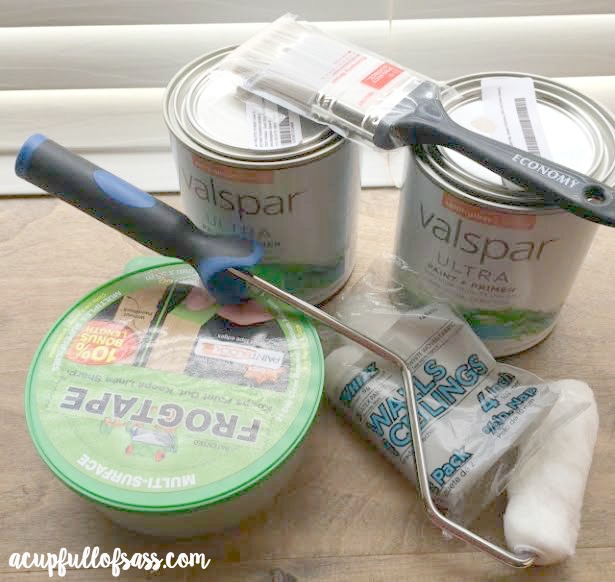 Now it's time to start the taping.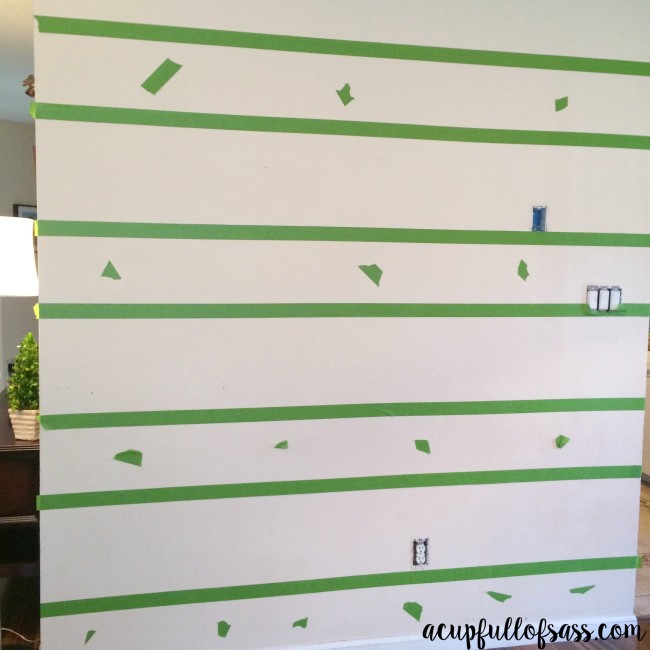 Instructions:
Start by measuring the wall from top to bottom and decide how wide you want your stripes.
I did 12″ stripes.
Use a yardstick to draw your line with a pencil.
Tape the lines with Frog Tape. Trust me, get this kind of tape.
Put pieces of tape on the wall area you Do Not want to be painted. This was so helpful!
Use a 4″ roller brush to paint the stripes.
Remove the tape after each stripe is painted. It will be wet. Do not let the paint dry before removing the tape. I felt this helped get the perfect line. (Just my opinion)
If you are painting the second color, wait a day before tapping on the newly painted areas.
Here is my sweet helper.  🙂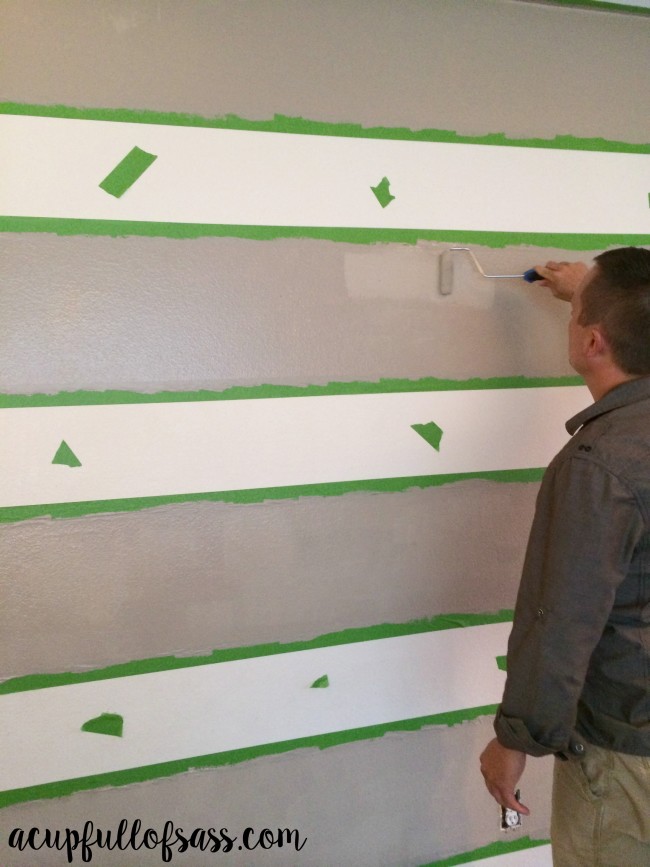 Are you ready for the after? TADA!! What a difference, right?! I love love it!!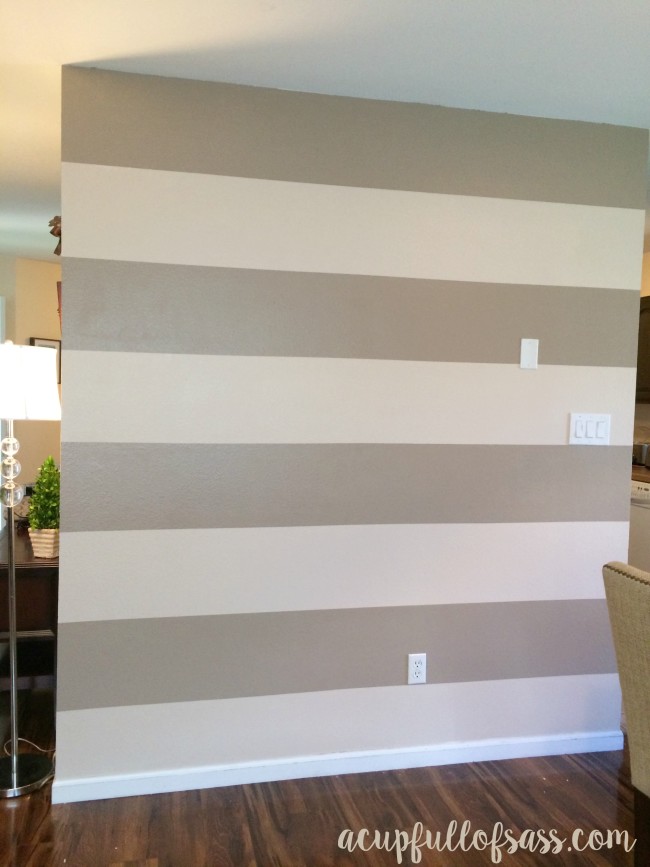 Next, add some decor and you are finished.  This wall completely changed the look of this room! I am in love with it! If you love my Faith Wall Decor you can get my Free Printable by signing up for my Newsletter here.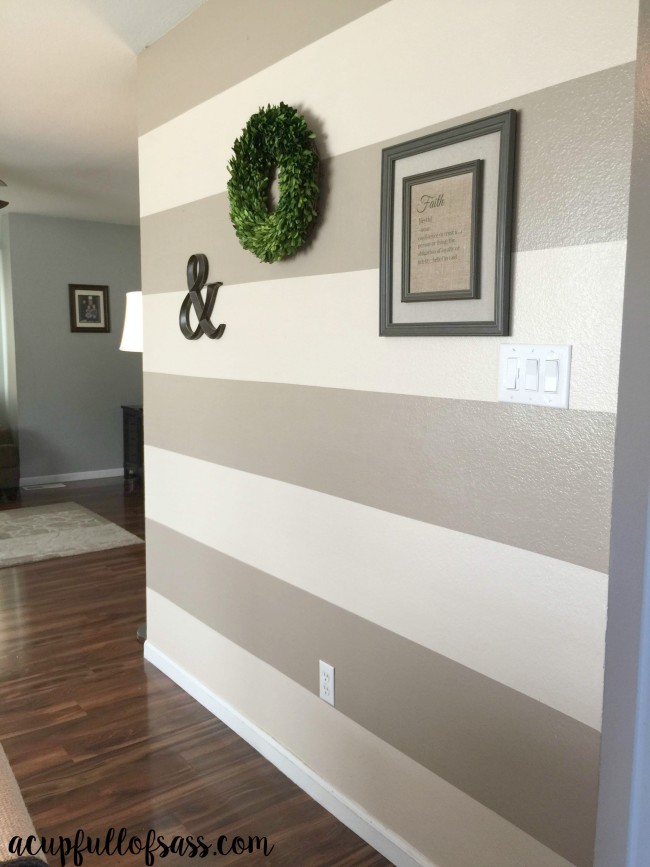 Faith Free Printable (Newsletter Sign-up)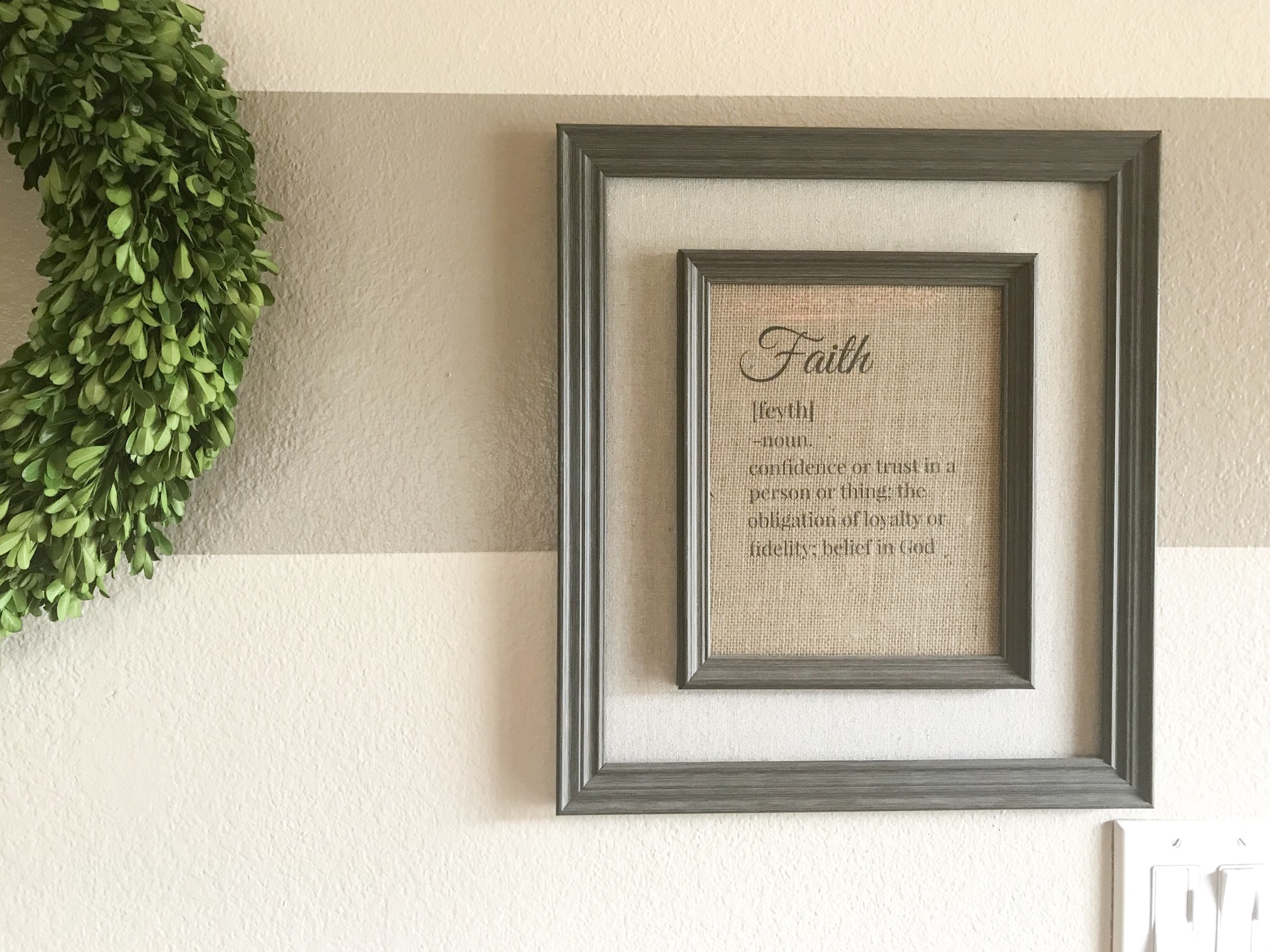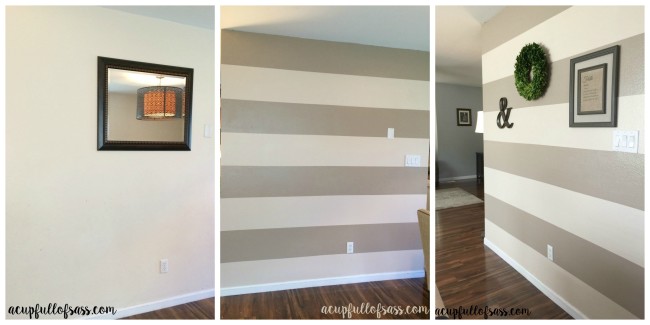 If you are thinking about adding a striped wall to your home, I say go for it.