Hummus Stuffed Mini Peppers make the perfect healthy snack. They are low carb, keto and FWTFL friendly. The sweet mini peppers are the perfect size to serve as an appetizer at your next party.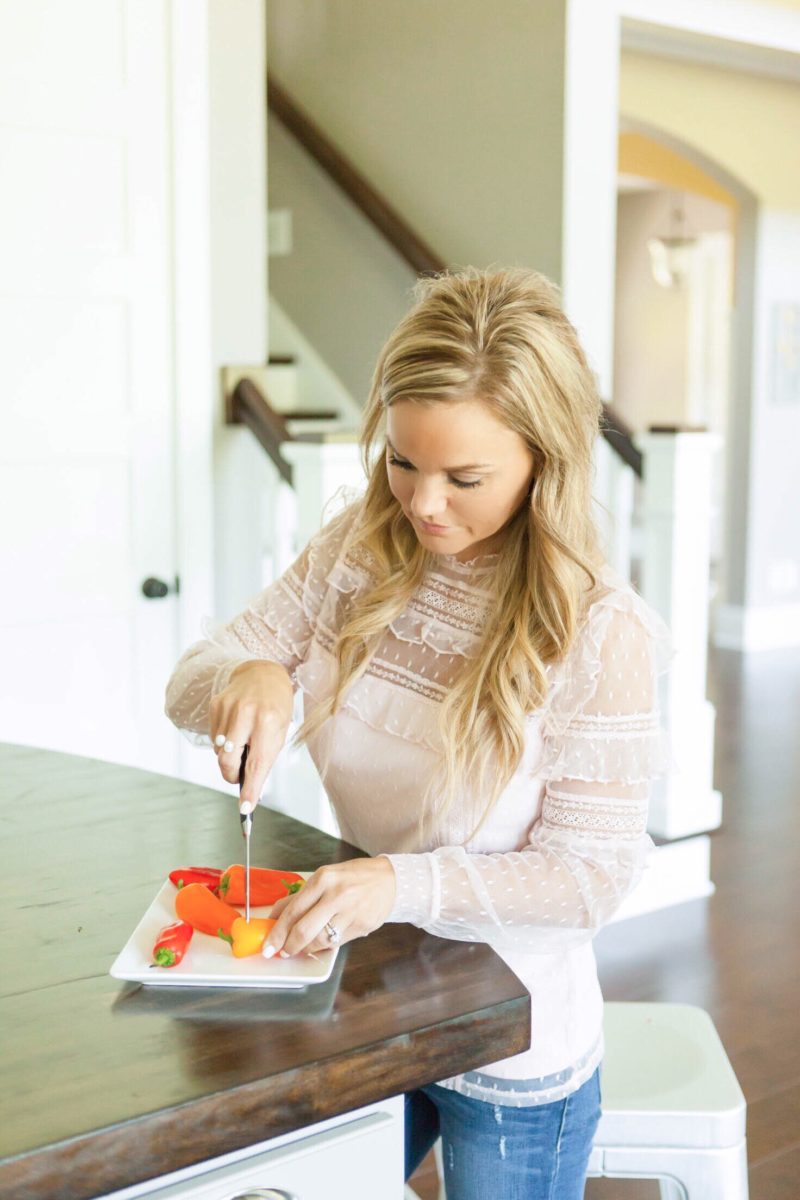 Hummus
Hummus is one of those things that are just good for you. It comes in so many different flavors. I chose the Roasted Red Pepper Hummus, but feel free to pick your own flavor. I have used just about all of them.
Mini Peppers
Mini Peppers are excellent sources of vitamins A and C, potassium, folic acid, and fiber. 
I found a bag of these at Trader Joe's and at Aldis. I love these things. I have a Trader Joe's healthy food haul you can see here. My Aldi haul will be coming soon.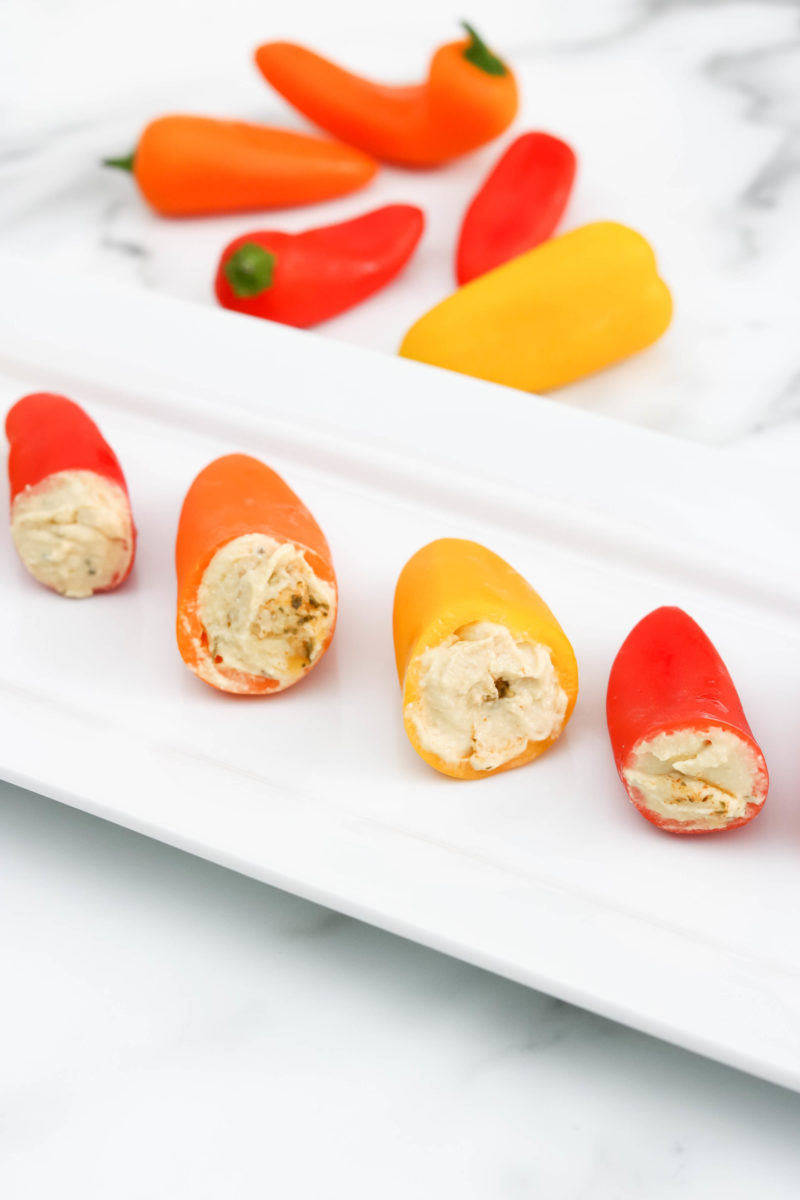 Healthy Snack
I make these ahead of time and eat on them over the days few days. When I am in a hurry and I can just grab one and go. This keeps me from grabbing something unhealthy. It's the perfect healthy snack.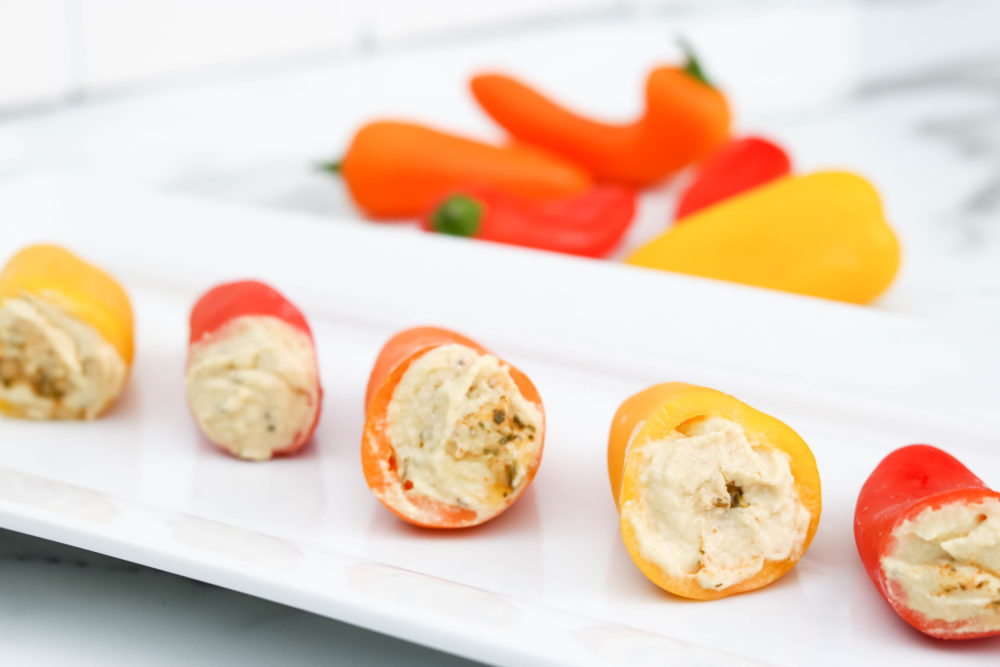 Appetizer 
Make this as an appetizer for your next party or get together. I'm always the one who brings healthy food to parties. And would you believe there is never any left when I leave?!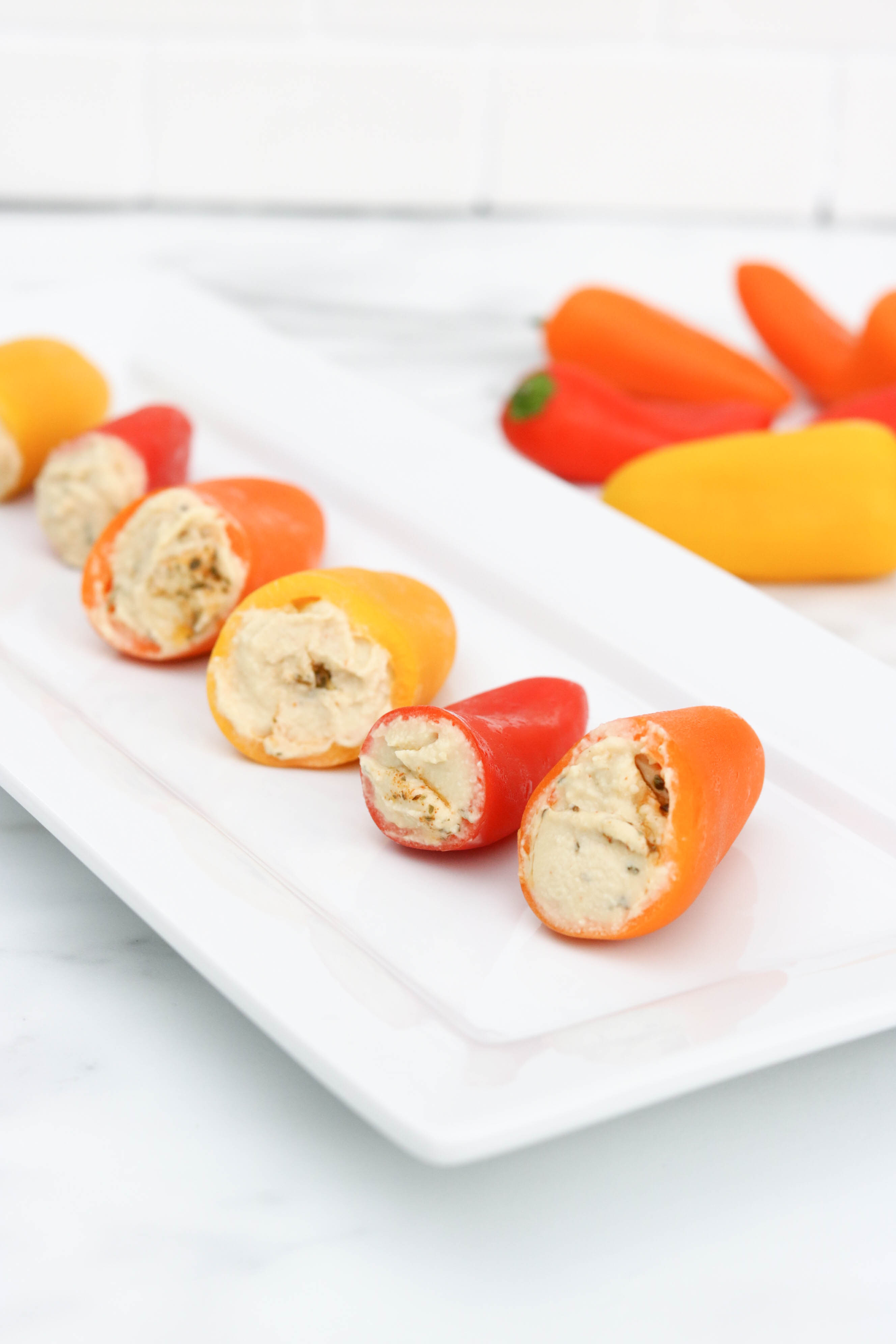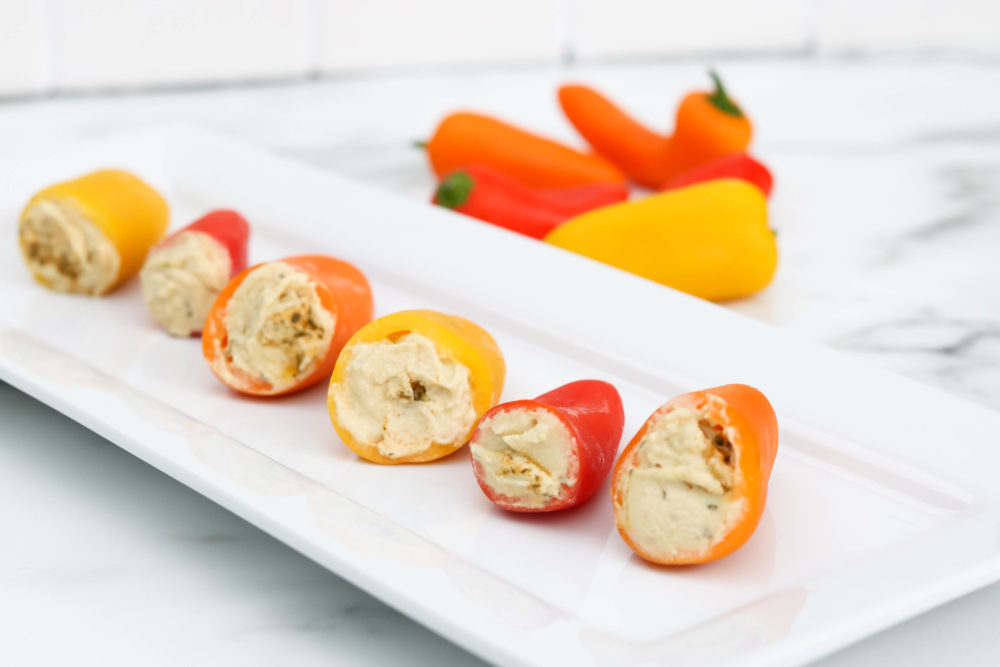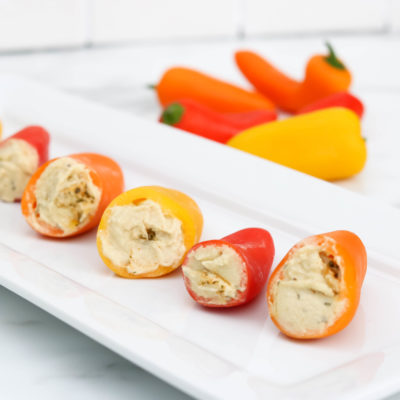 Hummus Stuffed Mini Peppers
Hummus Stuffed Mini Peppers are a great healthy snack idea. Low carb, Keto and FWTFL friendly.
Ingredients
Sweet Mini Peppers

Hummus store bought in any flavor
Instructions
Slice the tops off the peppers and remove any seeds.

Fill mini peppers with hummus.

Enjoy!
Notes
The nutritional information is for plain hummus. You will need to adjust accordingly if using a flavored hummus.