This post was sponsored by Juicy Juice® through their partnership with POPSUGAR. While I was compensated by POPSUGAR to write a post about Juicy Juice®, all opinions are my own.
It's been a typical hot summer for us this year. I made these Juicy Juice® Yogurt pops for a yummy healthy treat for my kids. Who doesn't love a nice cold popsicle to cool you off? These were so easy to do. Making healthy snacks and food for my family is something I take seriously. Did you know Juicy Juice® is actually 100% Juice with no added sugar? That's a big thing to me as a mom. I always read labels before purchasing anything. Juicy Juice® is a big Yes for us. It comes in 16 different flavors and an 8 oz of Juicy Juice® 100% juice = 1 cup of fruit. Check out how easy this recipe is.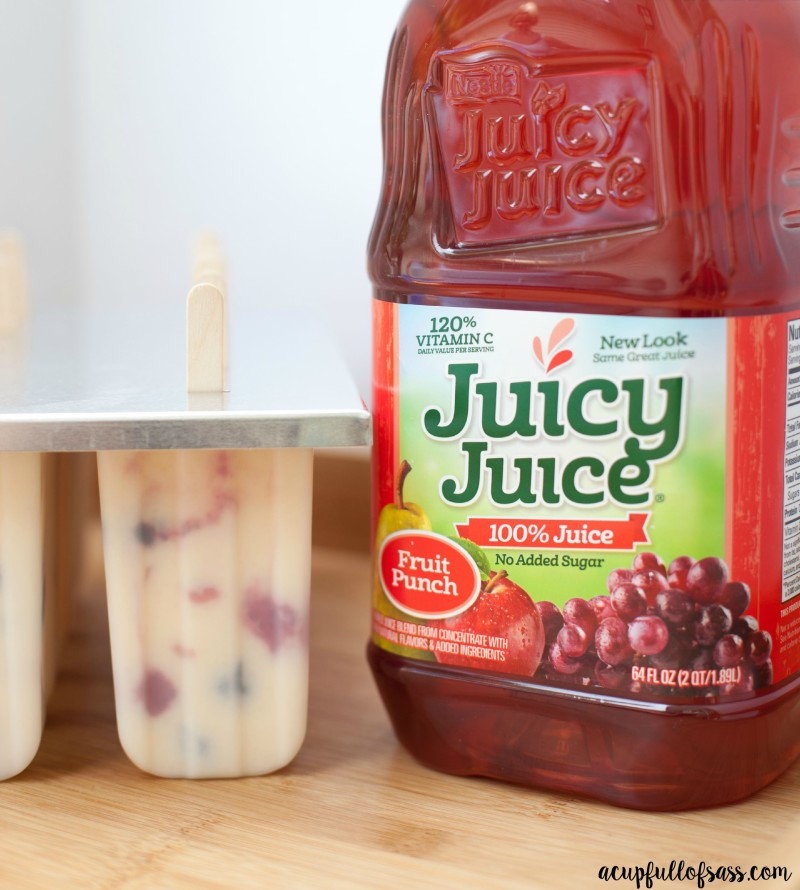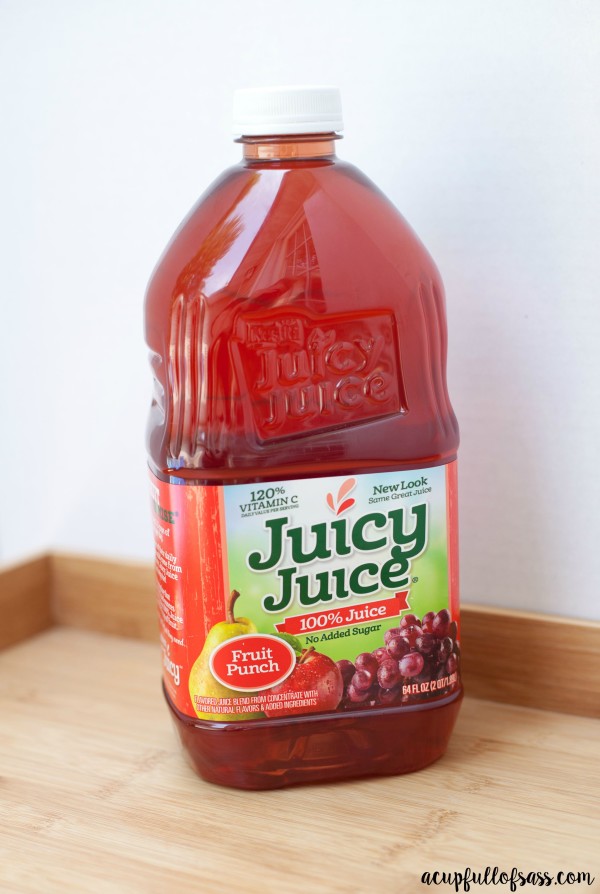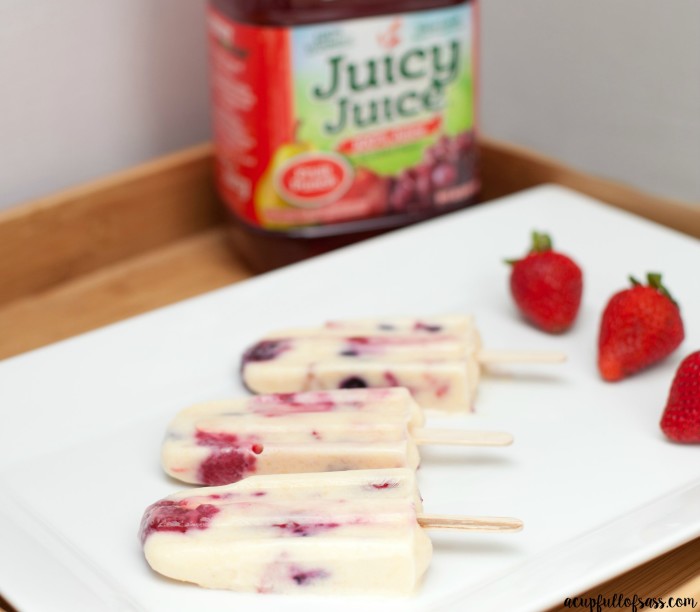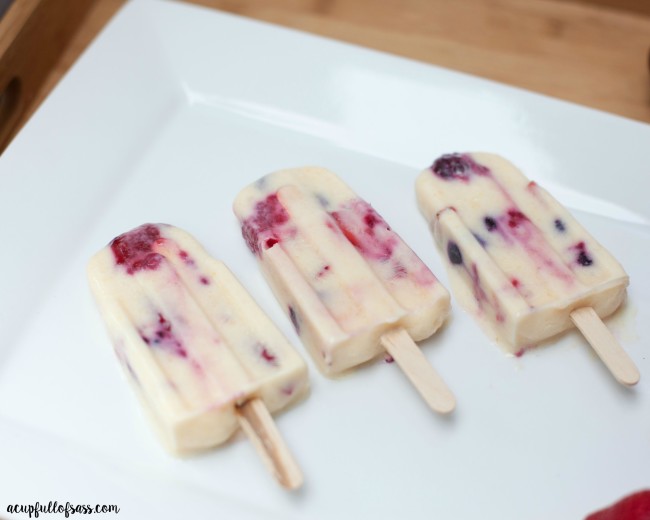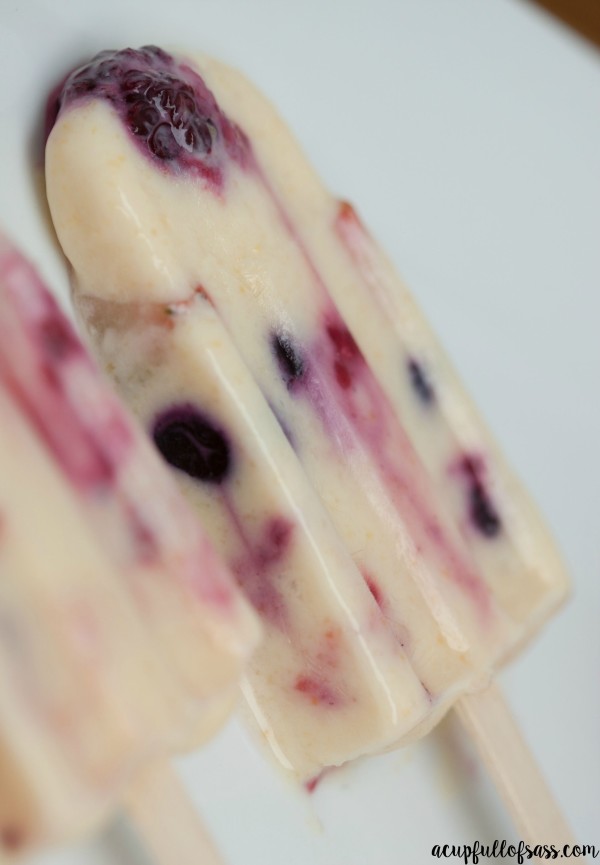 Ingredients:
2 containers (6 to 8 ounces each) vanilla or berry fat free yogurt
1 can (8 to 8 1/2 ounces) peach slices drained
1/2 cup Fruit Punch Juicy Juice® 100% Juice
8 (5 ounces) wax-coated paper cups or popsicle molds
1 cup fresh or frozen berries
Aluminum foil if you are using paper cups
8 wooden craft sticks
Directions:
Place yogurt, peaches and Juicy Juice® in blender; cover.
Blend until smooth.
Pour evenly into cups or popsicle molds, filling a little more than halfway.
Divide berries evenly among cups.
If you are using cups, cover each cup with foil and insert stick through center of foil.  If you are using popsicle molds just insert wooden sticks in center.
Freeze for 4 to 6 hours or until firm.
Remove pops from cups or molds carefully by running warm water over side of cups or molds to loosen.
 Enjoy!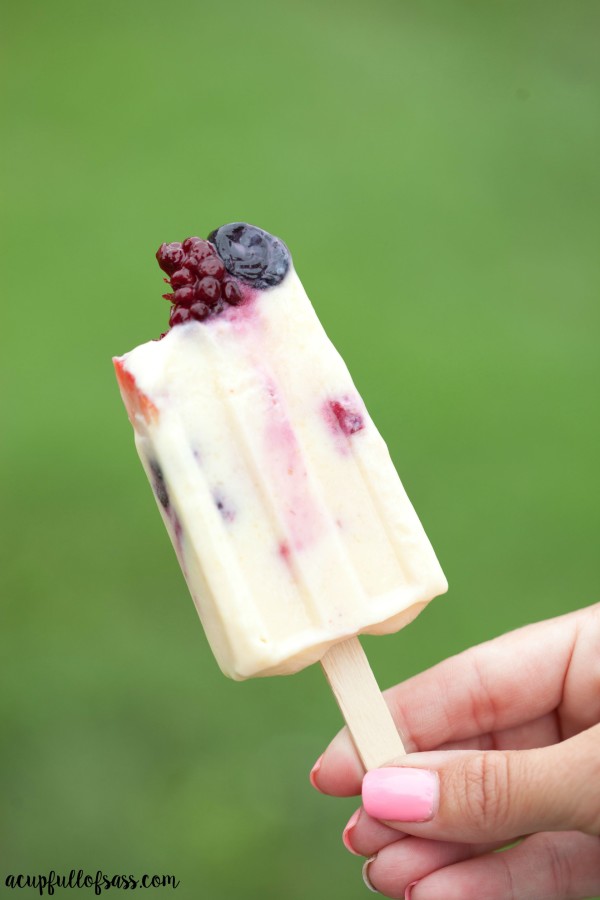 Juicy Juice® has so many recipes to choose from. Easy to make recipes include drinks, healthy choices, main courses, side dishes and snacks. Check out all the recipes here.
For more fun from Juicy Juice® check out their Juicy Makeover Instant Win Game here.  Juicy Juice® has a new look across all of their packaging. And now they are giving consumers a chance to win their own new look, just in time for back to school. Play every day until 9/10 for a chance to win. $25,000 in great prizes available, including four $2,500 shopping sprees!
Facebook | Pinterest | Twitter| Instagram