Have you ever wondered how I style my short hair? Well, now I am going to share it with you today. Easiest hairstyle ever! I can fix it in 10 minutes and that's even with blowdrying time. See I told you it was fast!
I have had short hair for years, I mean years!! When I was 16 years old, my hair was to the middle of my back. Since then, it's been short and I love it! I couldn't imagine having long hair again, nor do I have the patience to grow it out.
I get compliments all the time on my haircut. I have actually had people ask if they could take a picture of my hair. 🙂 And let me just say this is the easiest hairstyle. It is so fast and super cute. I can blow dry and style it in about ten minutes. How's that for fast?! I thought I would share the products I use and how I style my hair. All of these products is a Must for me.
I recently did an Updated Hair Post with my Fall colors here.
Products I use and where to get them:
For the Shampoo and Conditioner, I use the Biolage Color Last Shampoo and Biolage Color Last Conditioner by Matrix.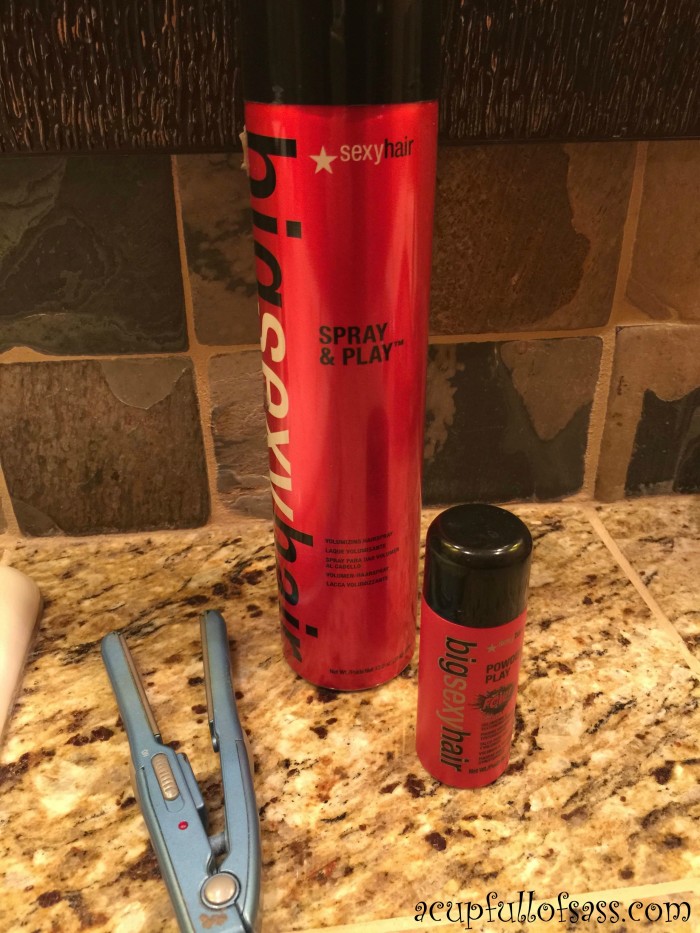 After I shower I blow dry my hair. Then I use my mini flat iron to straighten my hair. This tool has really made my life easier. It's perfect for short hair!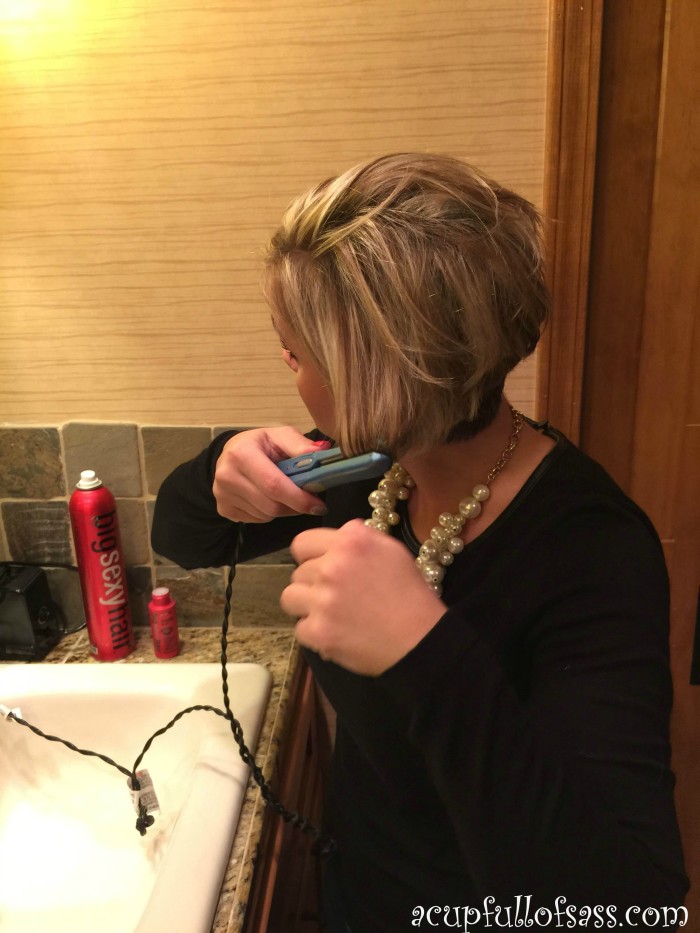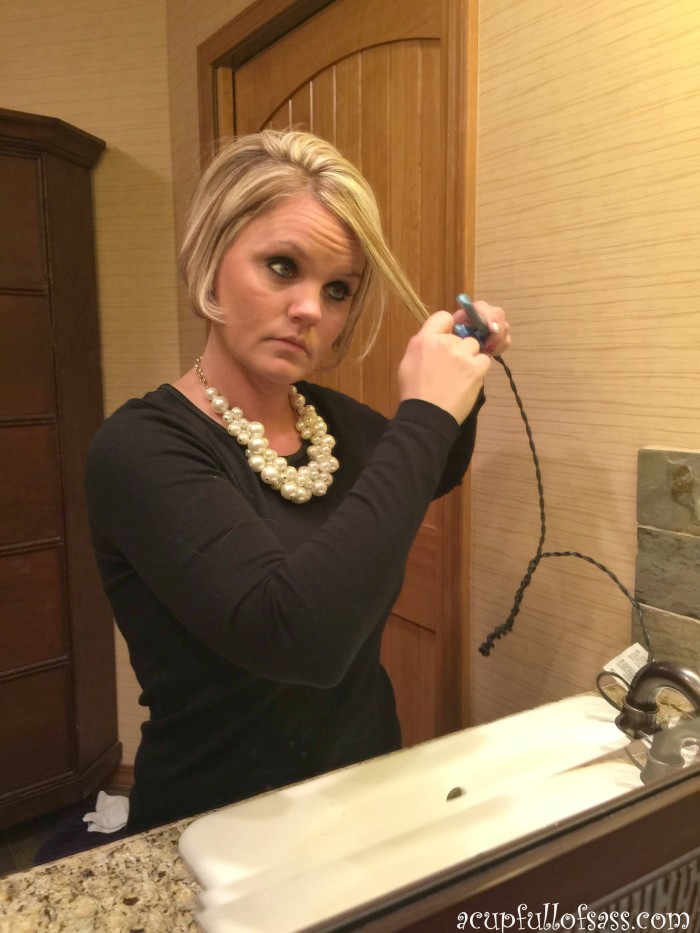 Next, I use the Big Sexy Hair Powder Play Volumizing & Texturizing Powder. This stuff is amazing! I add it to my roots and to the back of my hair to give it volume. It actually lifts my hair.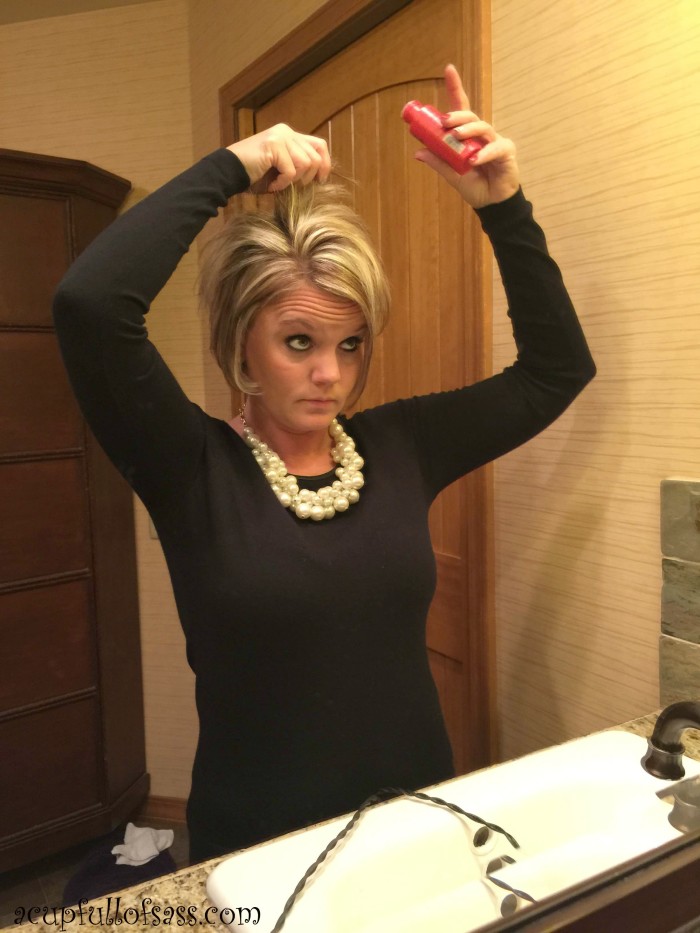 Then I just use my fingers to fluff my hair along with the Powder Play. I spray Big Sexy hair spray and continue to fluff until my desired look is achieved. I then spray my hair to keep it in place. I love Big Sexy hair spray! It holds great!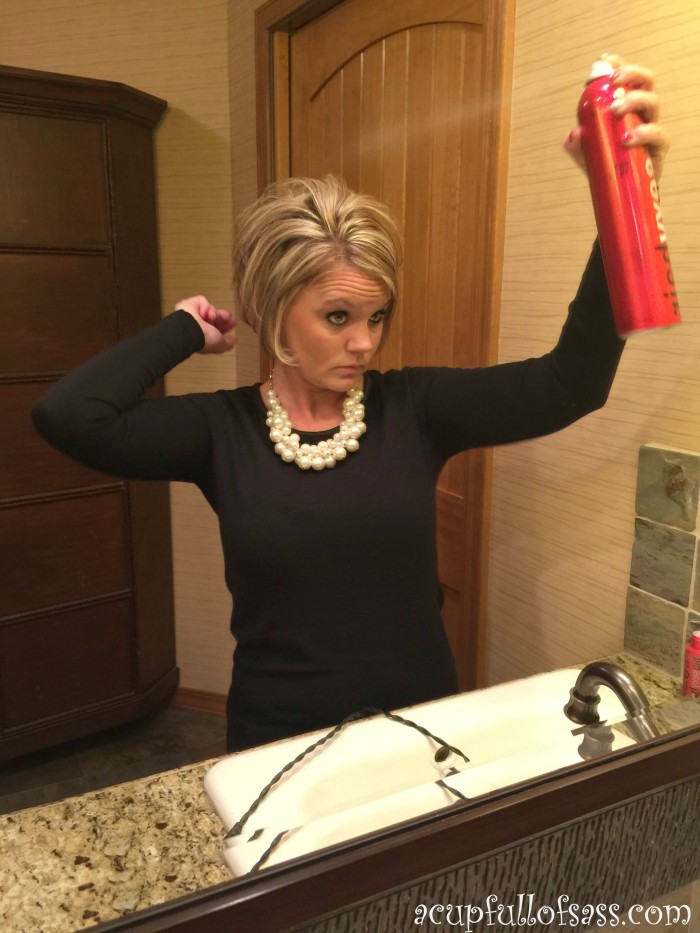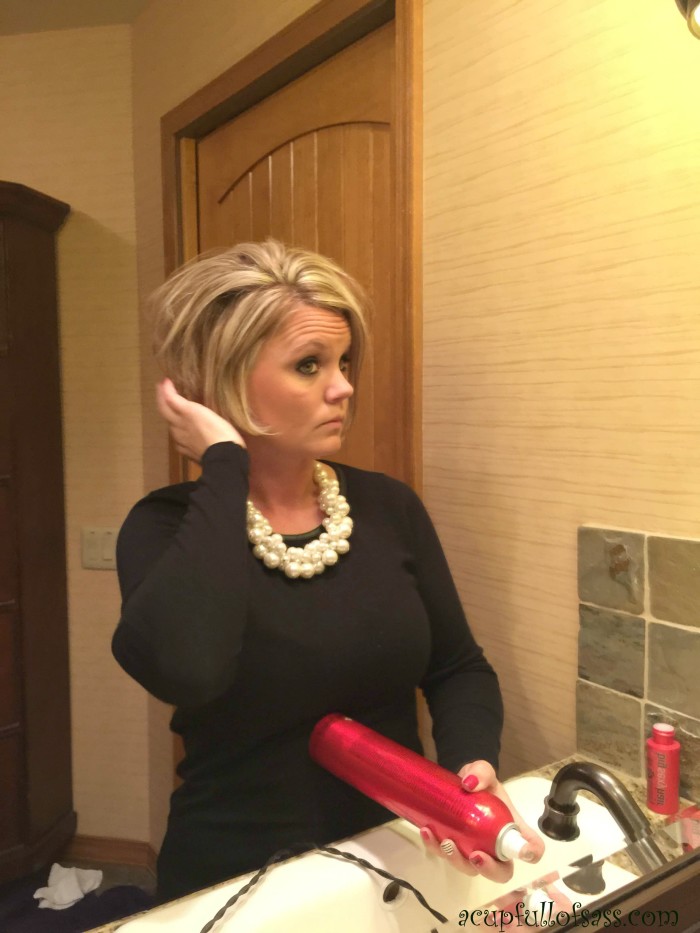 Here is a back side view.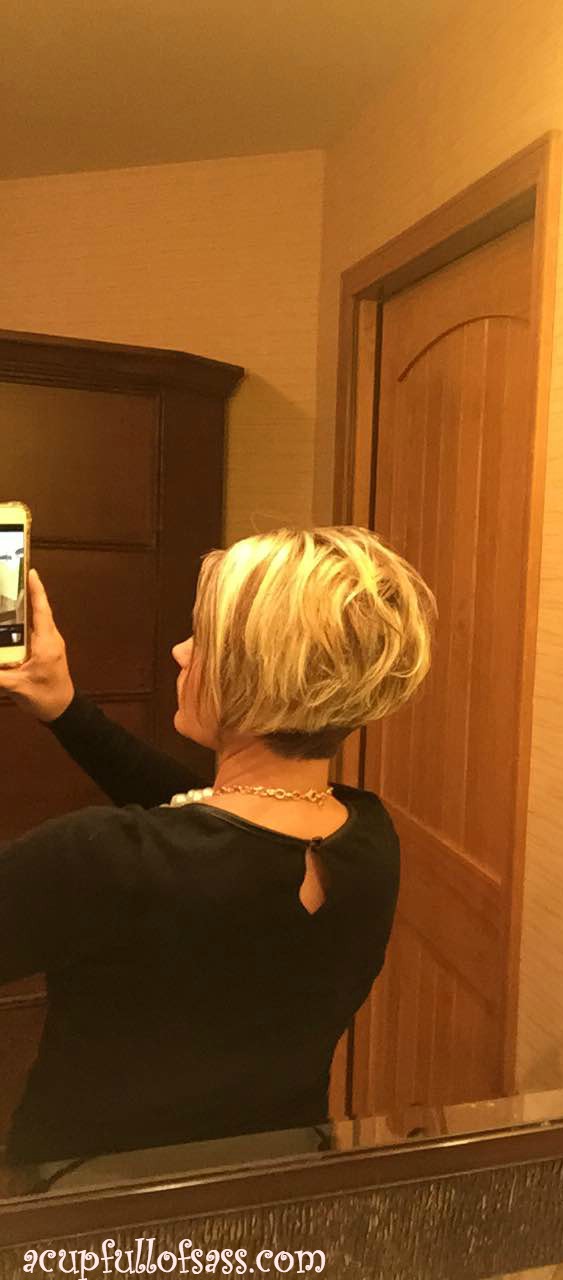 Another back view.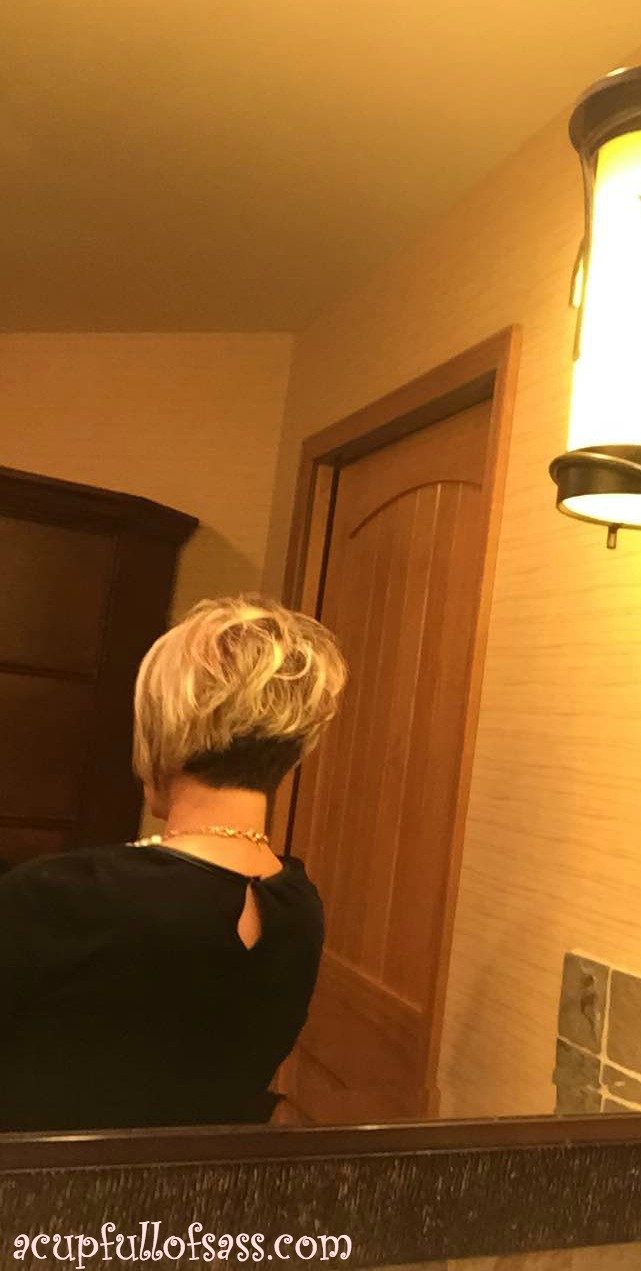 Side views.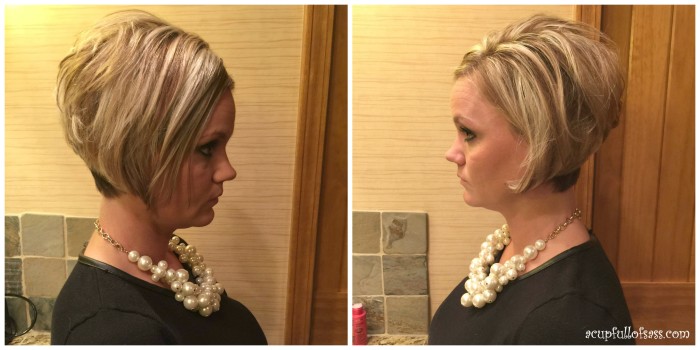 Here are some pictures of my hair on other days.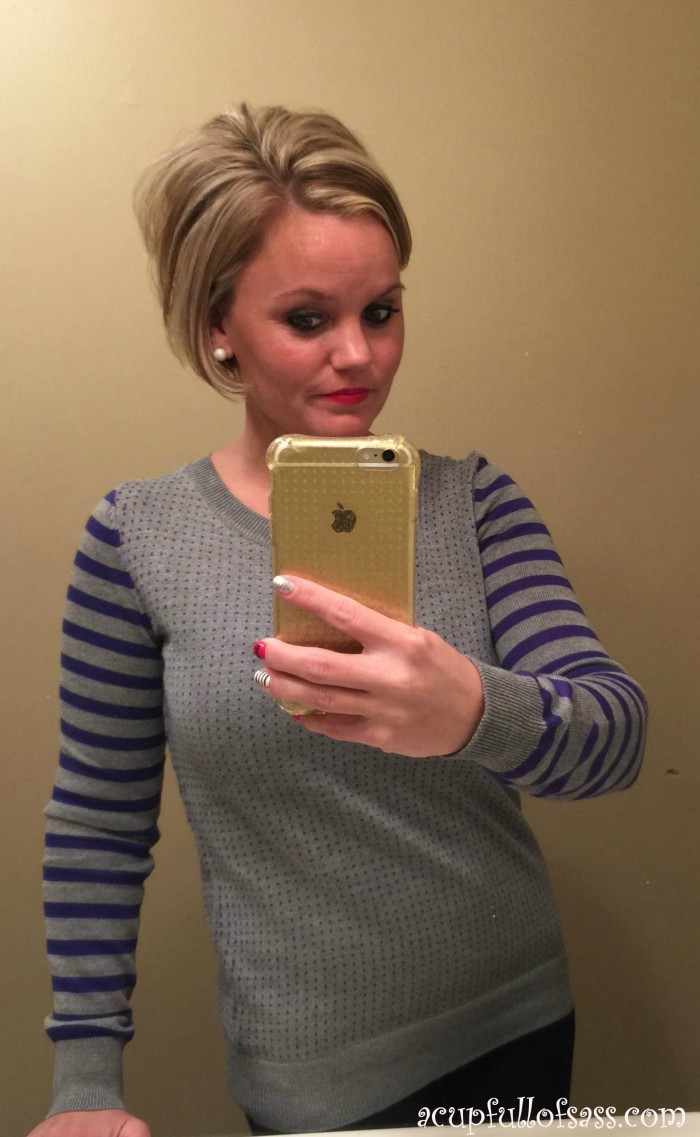 So there you have it. A ten minute or less hairstyle.