I am going to show you how to twist your bangs with short hair.  I know it's common to think when you have short hair you are limited on what you can do with it.  But that isn't really true.  This is just one way you can style short hair.  This style is a cute way to keep your bangs out of your face and gives you a different look for the day.  It's super easy and super cute.  I also have a video at the end of this tutorial.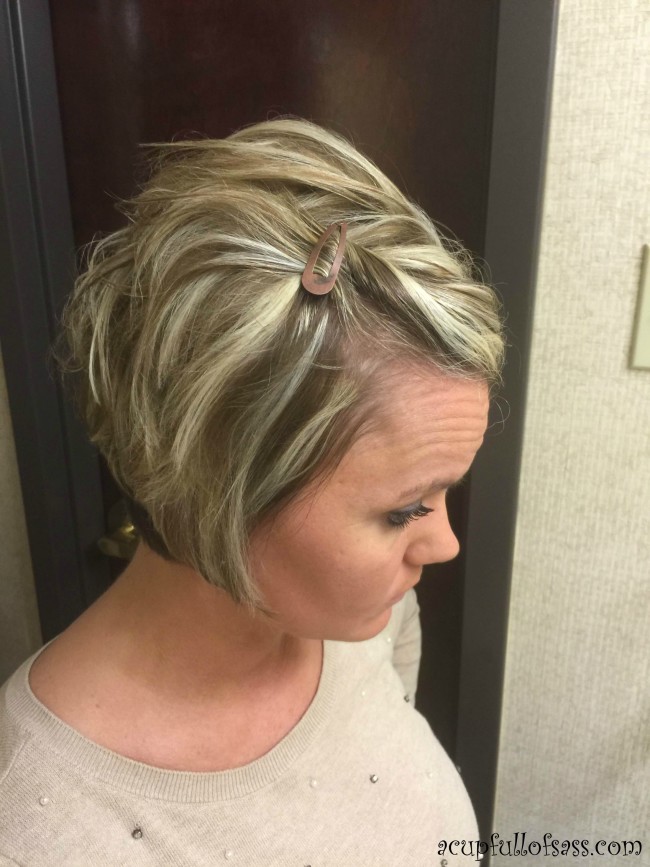 All you will need for this style is Big Sexy Hair Spray, Big Sexy Powder Play, a mini flat iron and a barrette.  The first thing you will want to do is style your hair like as if you are just wearing it normal.  You can see how I style my everyday hair here.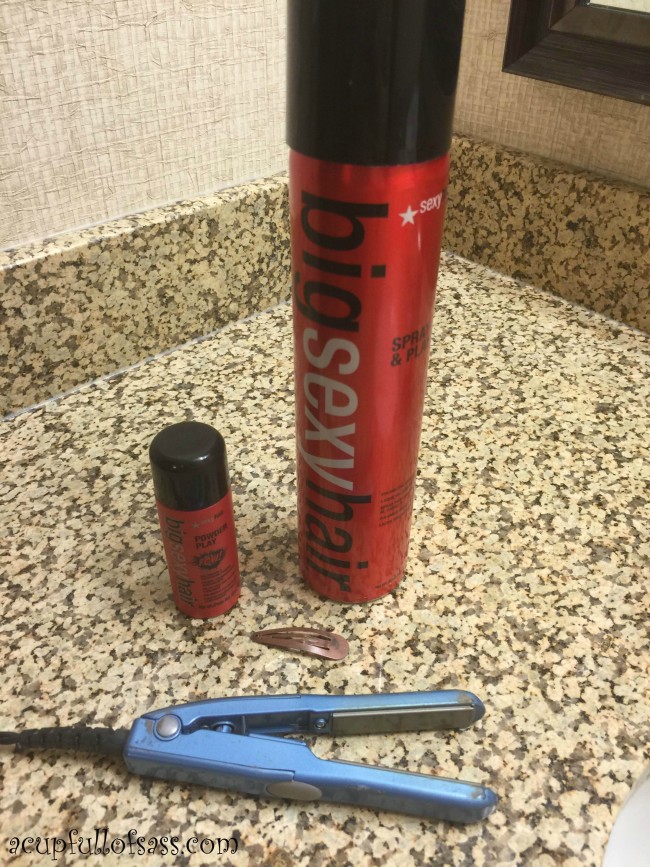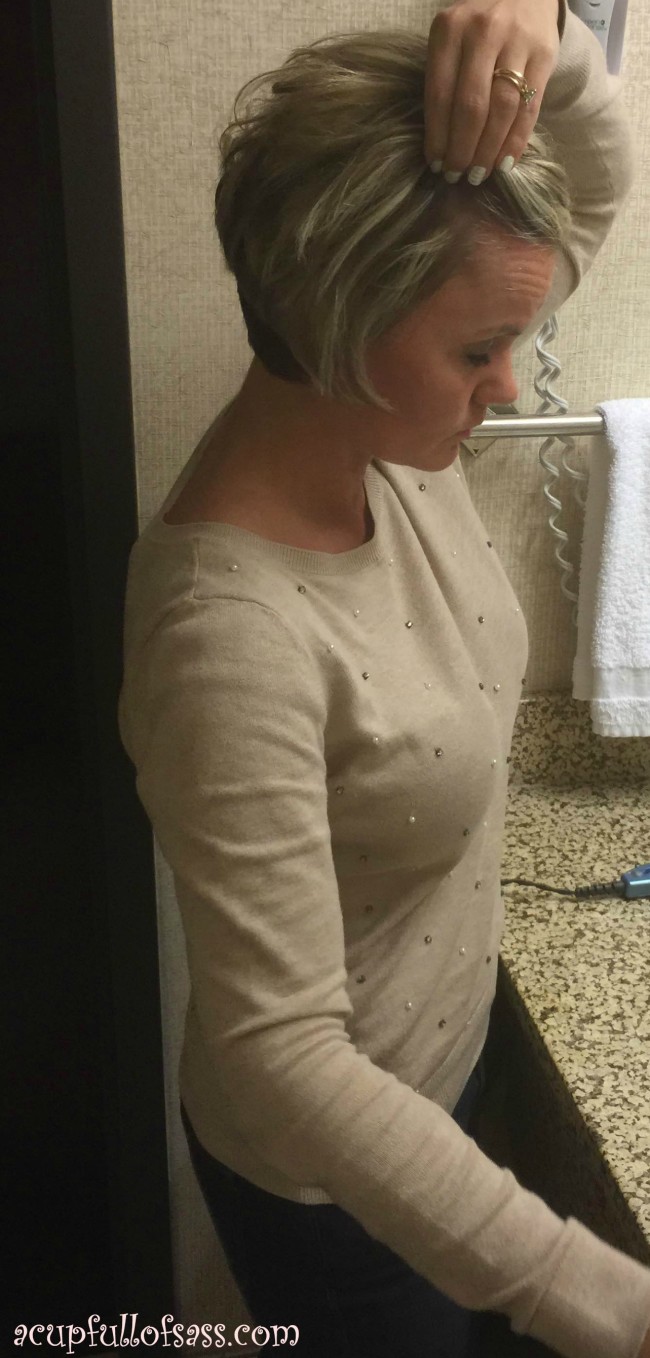 Start by pinching a piece of your bangs and start twisting the hair towards the back.  Next while still holding the twisted hair, try to create a bump towards the front of your hair.  Then clip the barrette to hold hair.  Next, I use my fingers to play with the hair to create a little volume.  Spray with hairspray to secure a stronghold.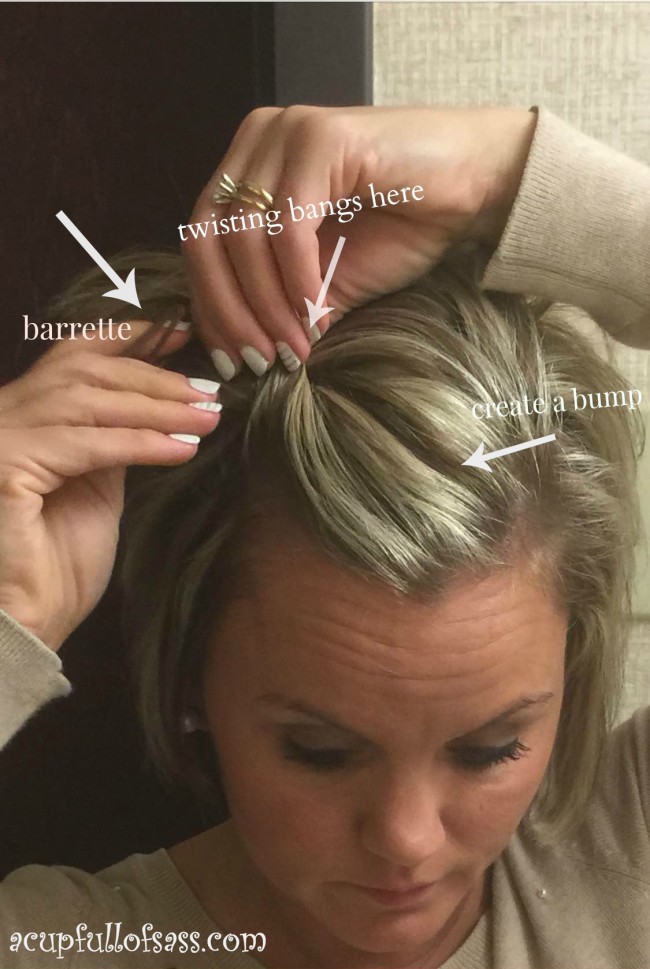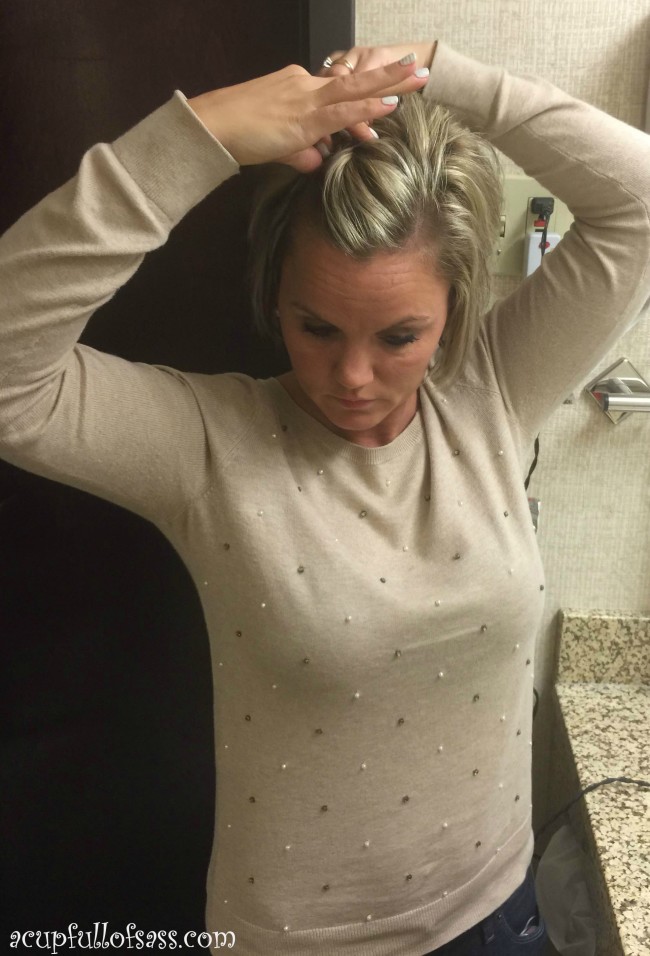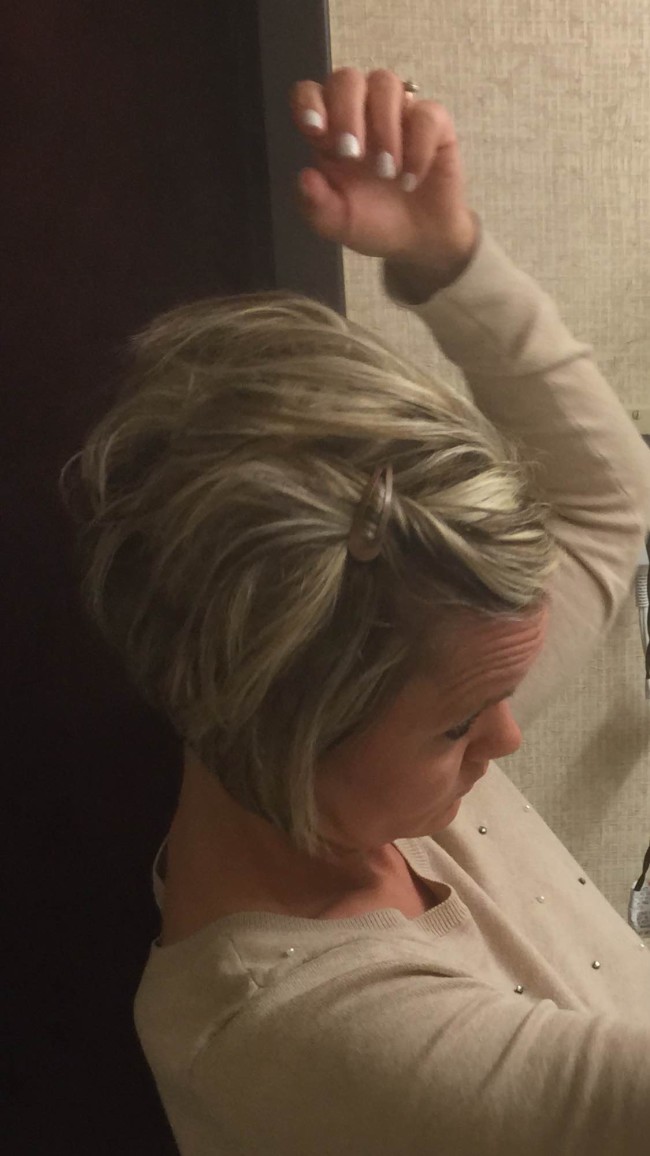 And that's it.  Now you have a cute hairstyle while keeping your bangs out of your face.