I have received many emails and DM's, especially over the last month, asking if I would share my skincare regimen. So today I am sharing My Skincare Routine for Morning and Night.
There was a time not long ago when I did not take skin care seriously. Mainly because I had spent a lot of money on products that never really worked for me. I have tried drugstore cleanser as well as high-end cleaners from the department stores, and even ones from the infomercials. Trust me when I say I have tried everything. I recently cleaned out my bathroom vanity drawers and it was full of products I ended up throwing away. You can imagine my frustration.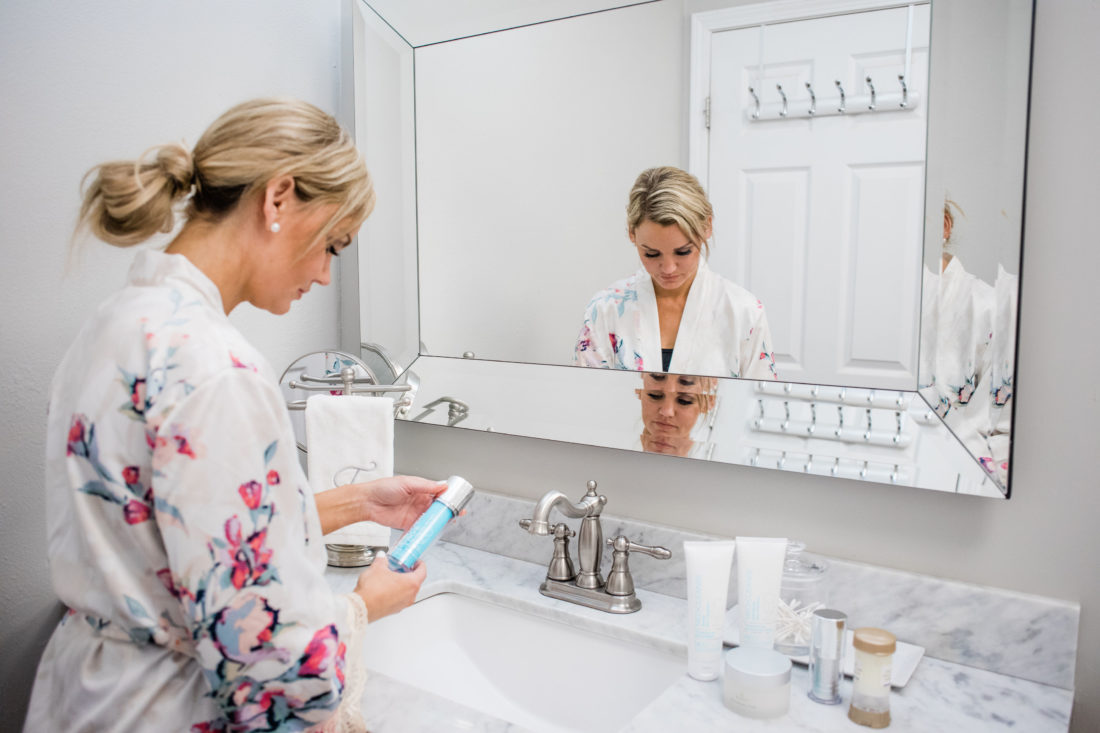 One of my goals for this year was that I was going to get serious about my skincare routine. I contacted Racquel Friscella, who I now call the queen of skincare. Racquel is a Board Certified Nurse Practitioner & Aesthetic Specialist. She does complementary, custom skincare regimens via email and in the convenience of your own home. How nice is this? Seriously she is amazing and knows her stuff!
Racquel came up with a face regimen for me and I started using medical grade face products. In only 4 weeks I started to notice a huge difference in my skin.
Medical grade skincare products and acids contain the most active, potent ingredients. Unlike drugstore and beauty counter brands, they do not contain a lot of "fillers." Another great thing about the products I am using is that you only use a small amount. Meaning the products last a long time.
Morning Face Regimen
Washing your face in the morning is a great way to prep your face for the day and not to mention before applying your makeup. This is something I just started doing. I don't do it every single day…yet, but I am getting there.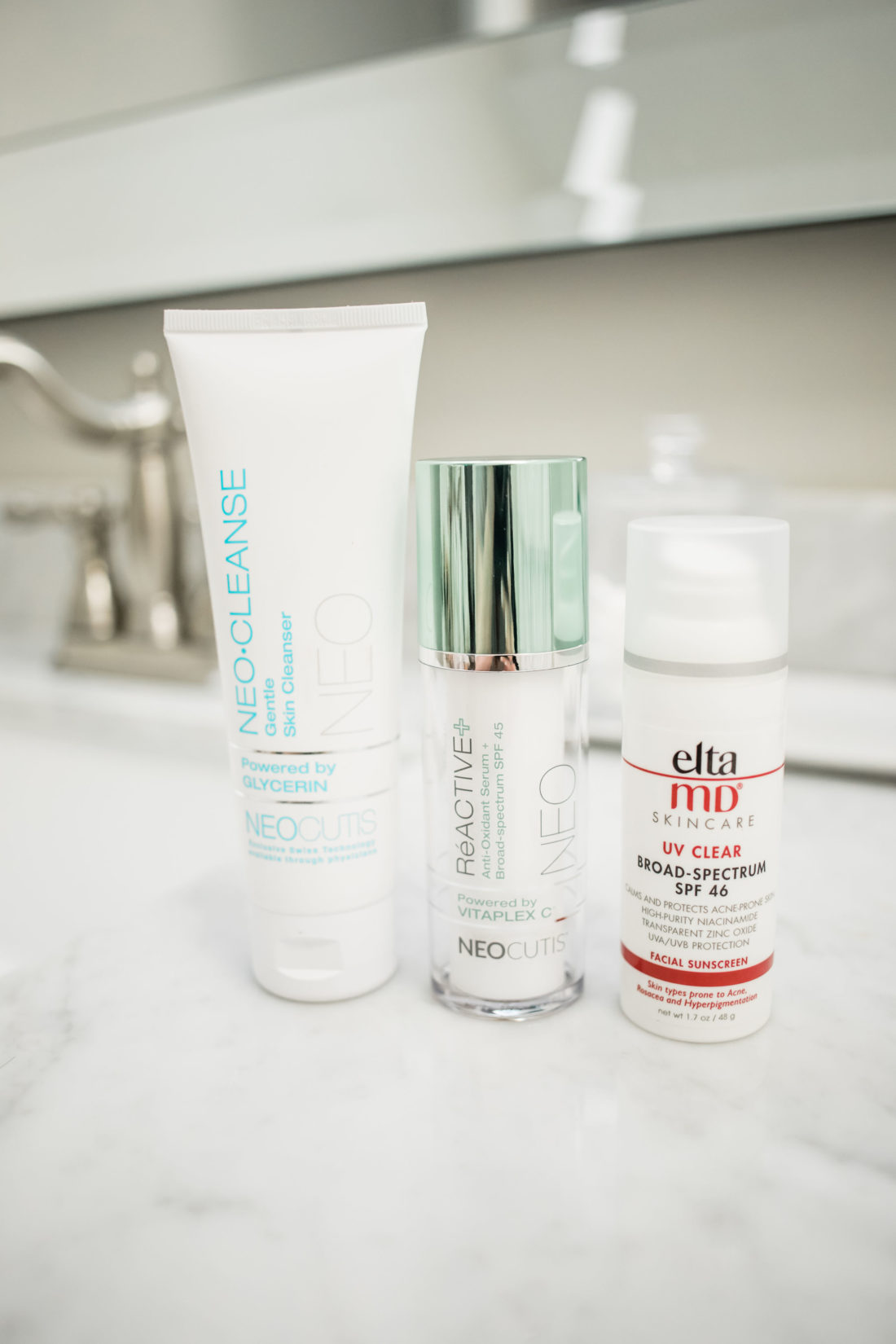 Neocutis NEOCleanse Gentle Cleanser
I use the Neocutis NEOCleanse Gentle Cleanser Luxuriously Creamy, glycerin-rich cleanser in the morning. It helps gently purify the skin without stripping the skin's natural barrier. Gently melts away makeup and surface impurities. It's both gentle and hydrating.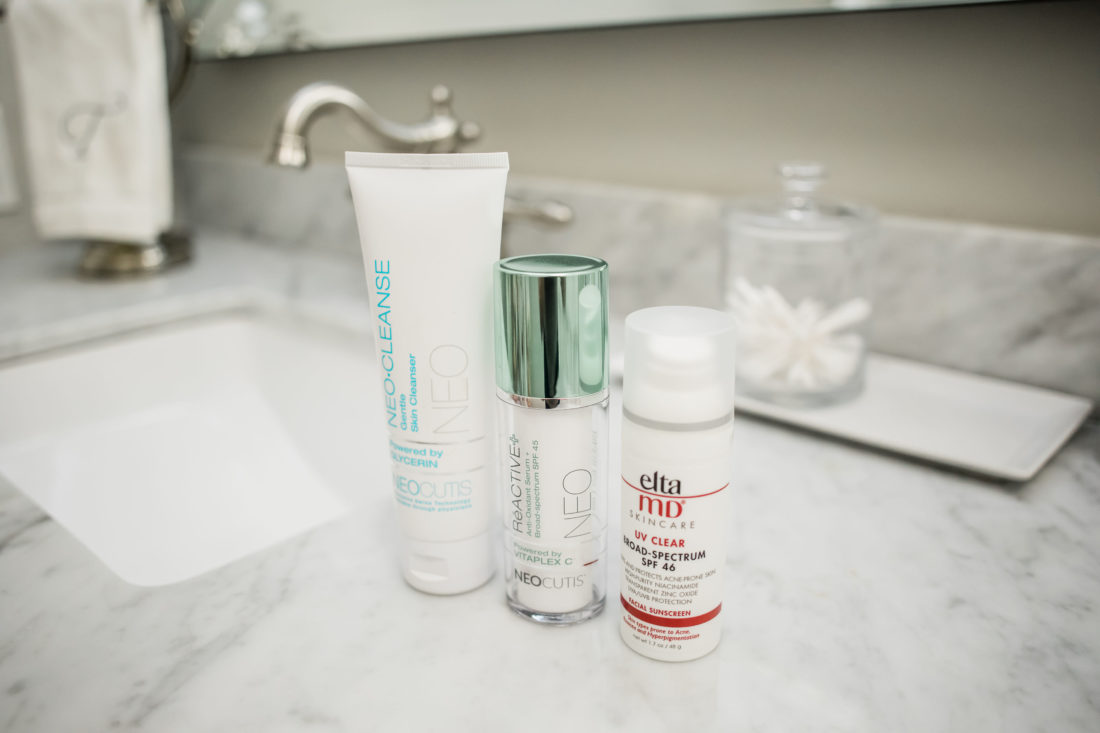 Neocutis Reactive Vitamin C
I use the Neocutis Reactive Vitamin C in the mornings after I use my face wash. I love this stuff! After I use it my skin feels so smooth and my foundation goes on so nice. Neocutis Reactive Vitamin C Antioxidant Serum restores youthful vitality to aging skin with a revitalizing boost of essential nourishment. The Vitamins C and E work to neutralize free radicals while promoting collagen growth. The creatine improves skin's firmness and elasticity for a luminous and smooth complexion. It also has SPF 45.
Elta MD Clear 46
I never leave my house without putting this on. This is a dermatologic moisturizer & sunscreen combo with 40 SPF. This also contains zinc oxide which reflects the sun off the face. I love it. It also comes in a tinted option for the days I am not wearing any makeup.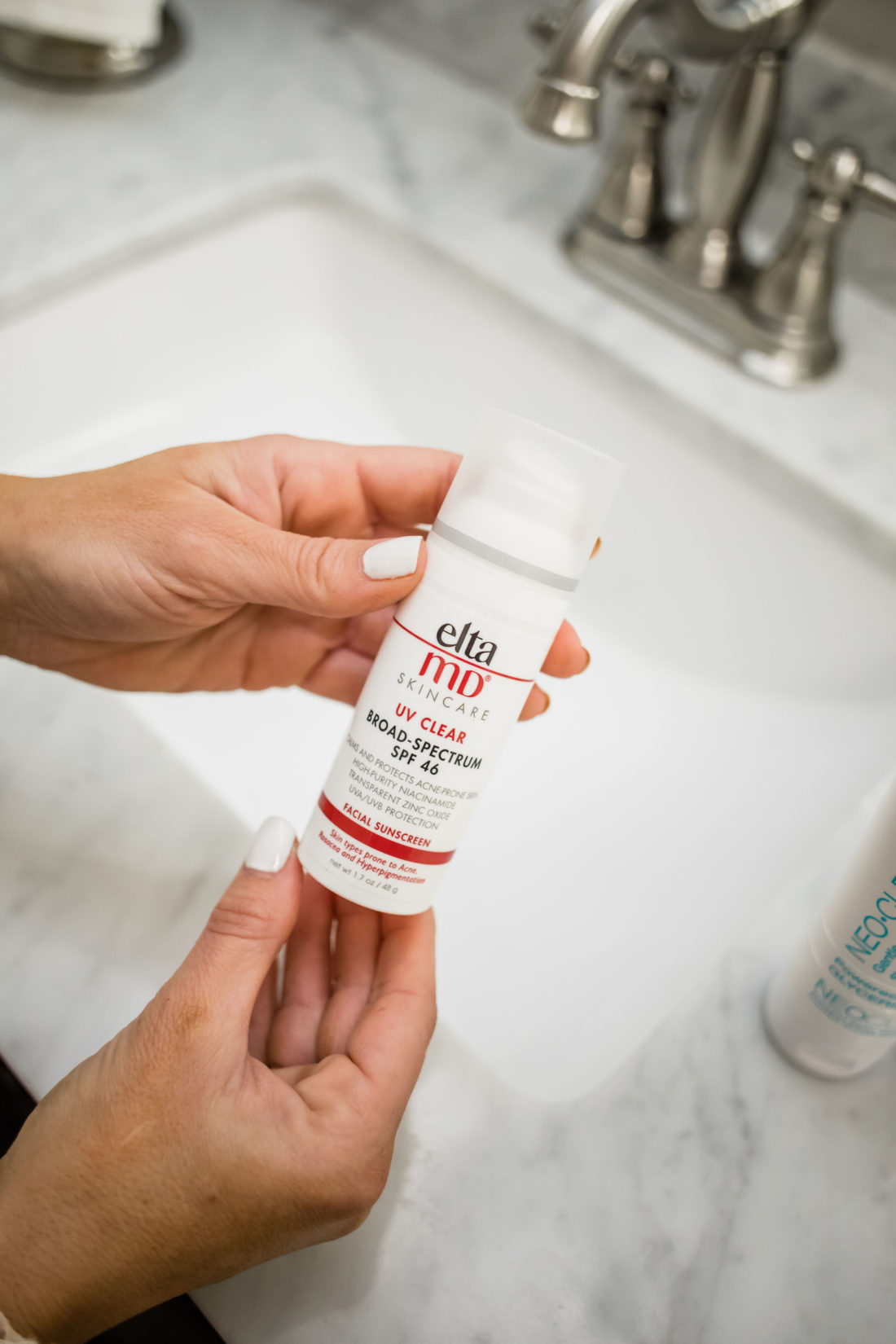 Nighttime Face Regimen
Now let's talk about my Nighttime Face Regimen. I have been so diligent in making this a part of my every night routine. I used to go to bed with my makeup on that is a big no-no. I mean, I clearly knew that but was honestly just being lazy. Not to mention I felt like my past products really did not make a difference in my skin. I had sort of given up on ever having good skin. That was until I started using medical grade skincare. Seriously this was a game changer for me!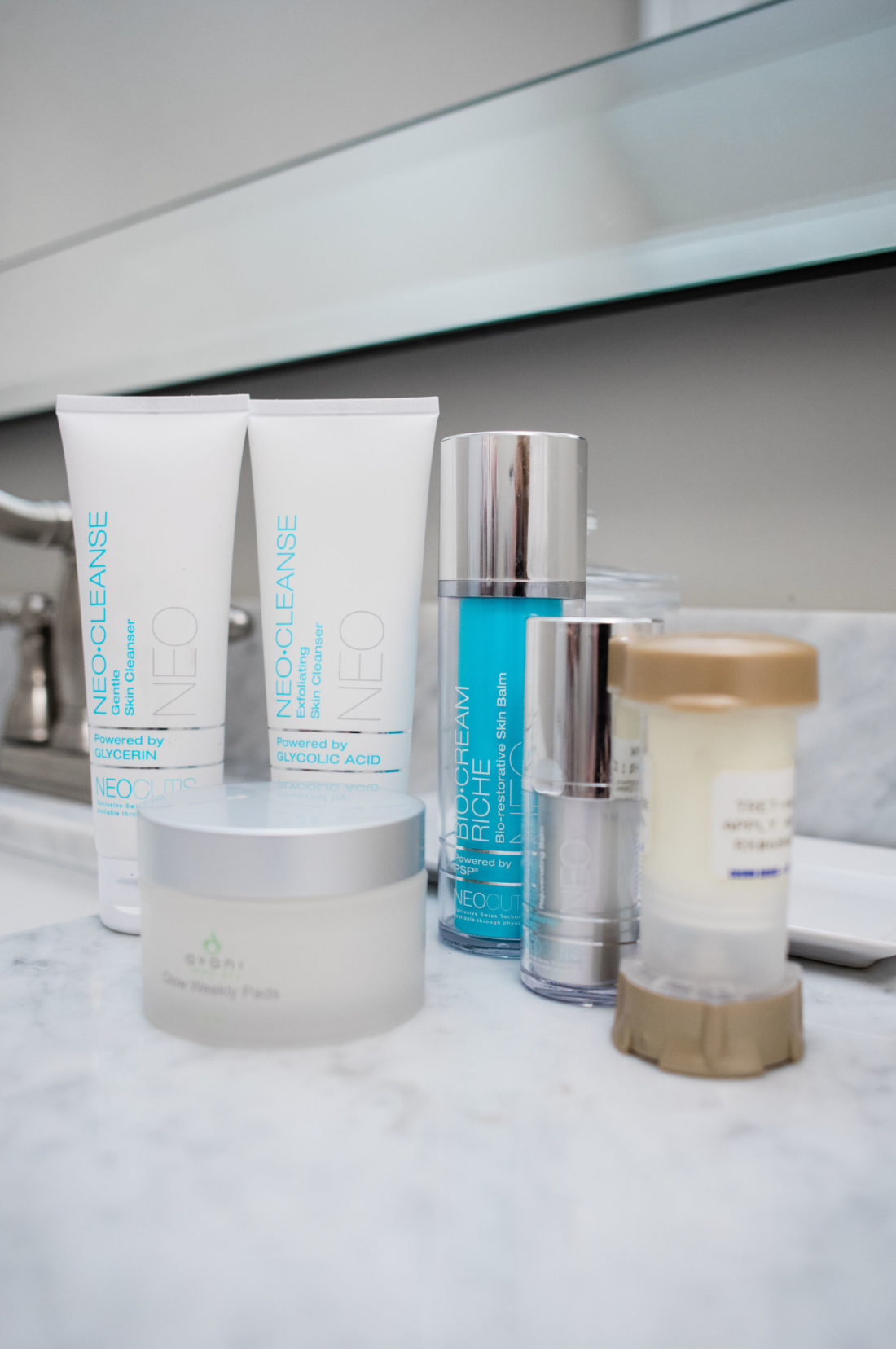 Neocutis NEO-Cleanse Gentle Cleanser
I use this in the evenings about five out of the seven days. I love the way it feels after I use it. Again, I love this cleanser!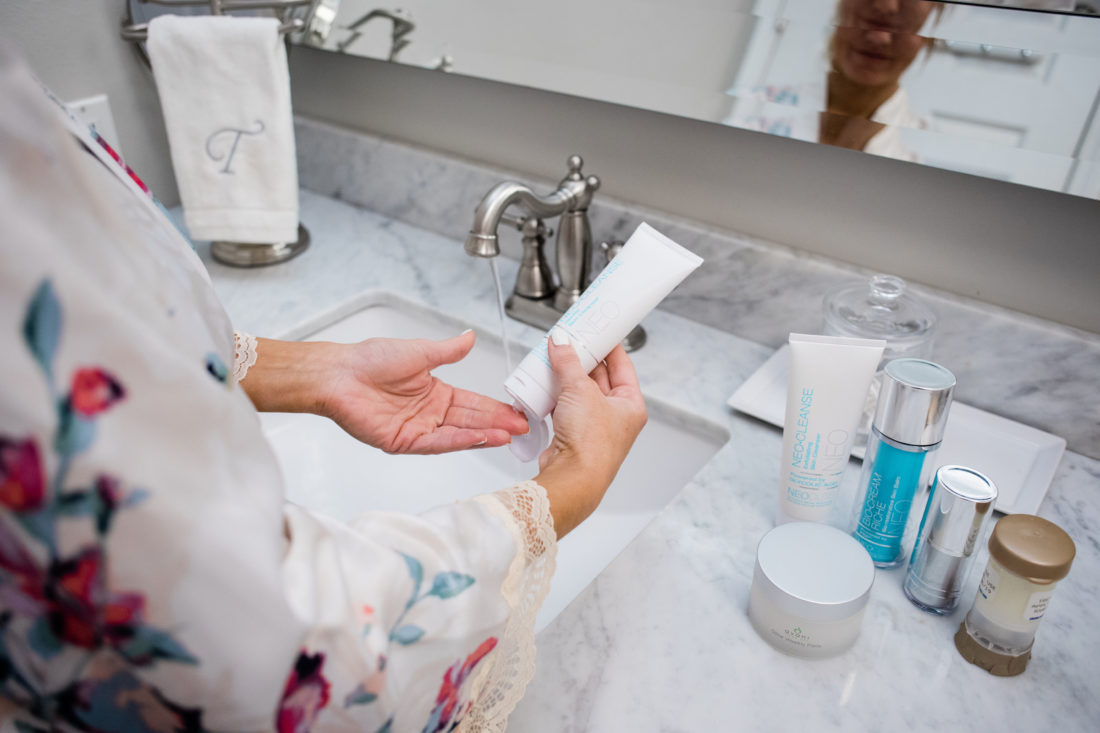 Neocutis Exfoliating Cleanser
The Neocutis Exfoliating Cleanser I only use this once or twice a week. The retexturizing 9.9% Glycolic Acid Gel Cleanser helps purify and reveal fresh, vibrant skin that glows.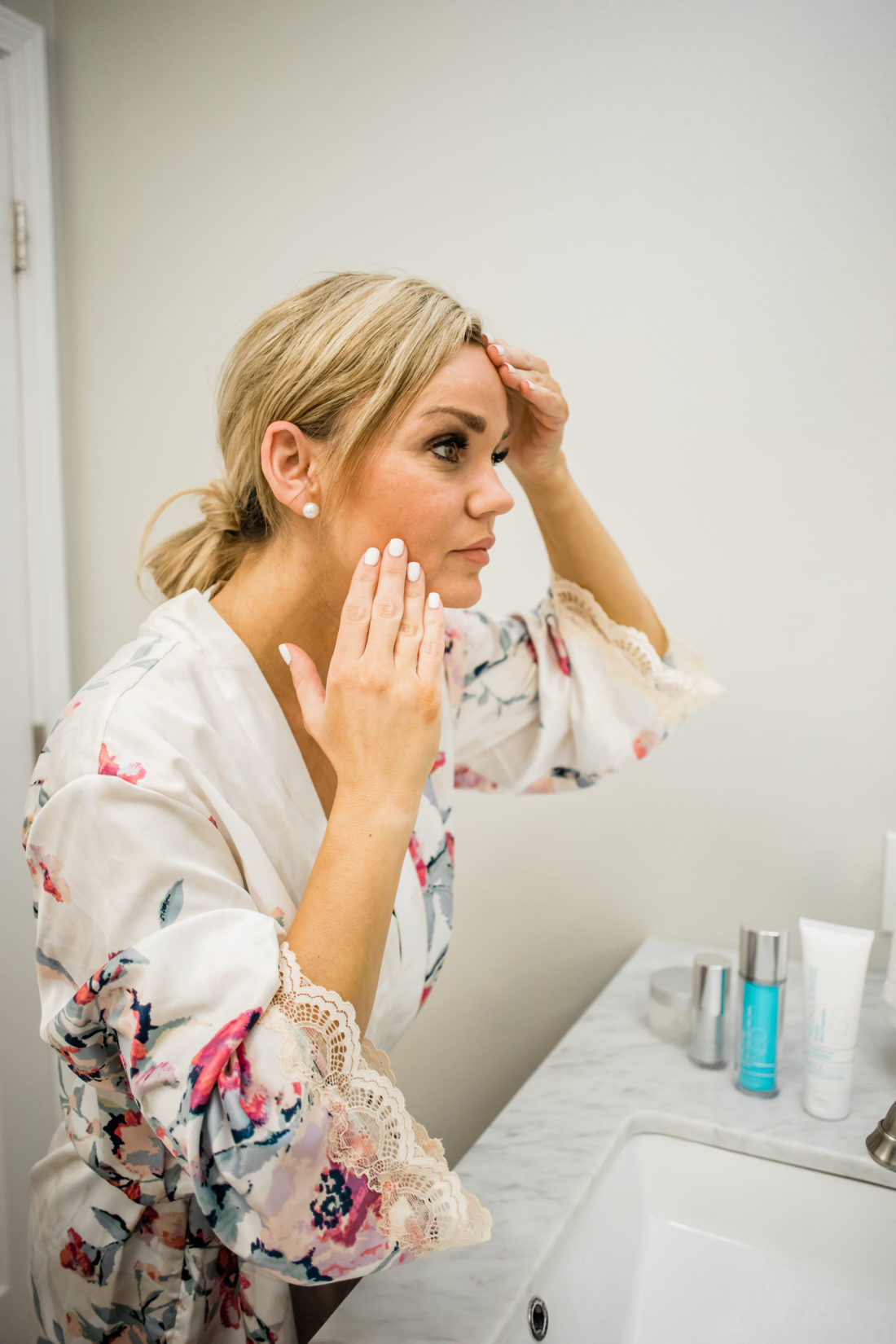 Neocutis BioCream Riche Moisturize
I use this after I cleanse my face. This richly textured, luxuriously hydrating balm helps replenish moisture and guard against dehydration while revitalizing skin's appearance. Its fast-absorbing balm delivers a powerful blend of moisturizers. Helps smooth appearance of fine lines and wrinkles while renewing the feel of suppleness and softness. It's good for all skin types.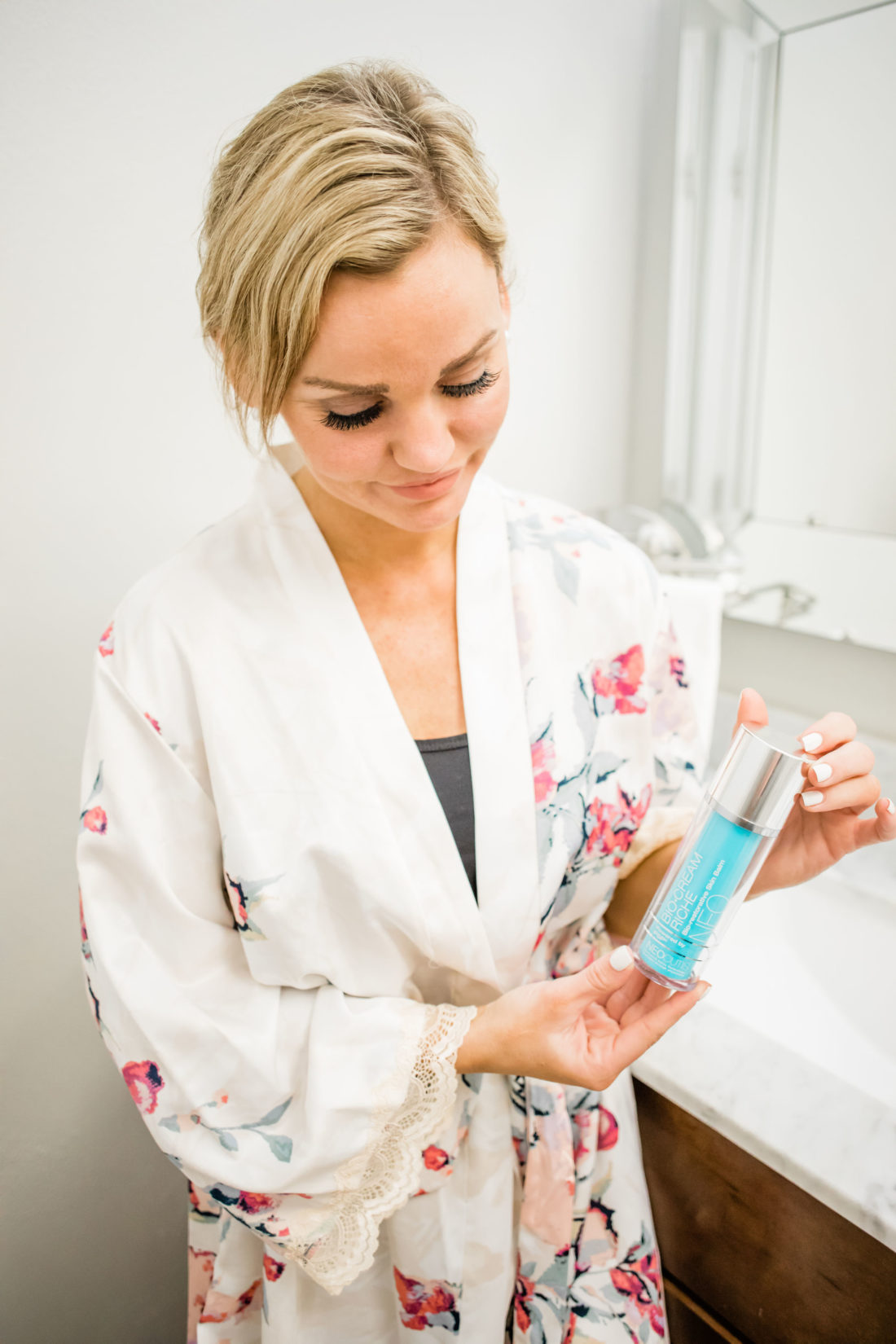 Neocutis Micro Eyes Riche
I use this at night under my eyes. This Ultra-Hydrating Balm is formulated for the eye area to help restore a vibrant appearance around the eyes. The moisture-infusing Hyaluronic Acid helps plump, reduces skin puffiness with caffeine. It refreshes the eye area with a component of chamomile extract, alleviates the under eye darkness, consists of a trio of emollients for moisture, moisturizing lipids with hydrating glycerin help promote suppleness and smoothness.
The next products I am sharing I only use once a week on the evening.
Neocutis Nouvelle Retinol 0.6%
I only use retinol once a week and am working my way up to two times a week. You only need to use a small amount. Retinol is amazing for the skin. It is anti-aging and helps with fine lines, wrinkles and pore tightening. The retinol speeds up skin cell turnover by sloughing off dead cells and telling your body to create new ones. Therefore your skin is left much more fresh and bright!
Weekly Glow Pads
This just might be my favorite product! These Glow Pads will tighten and brighten the skin. You only use once a week. Just cleanse, apply pad, and go to sleep. That's it. These are great to use the night before an event or if the skin is just looking dull or broken out. These are TCA acid wipes and should also help reduce acne. Trust me, they are Amazing!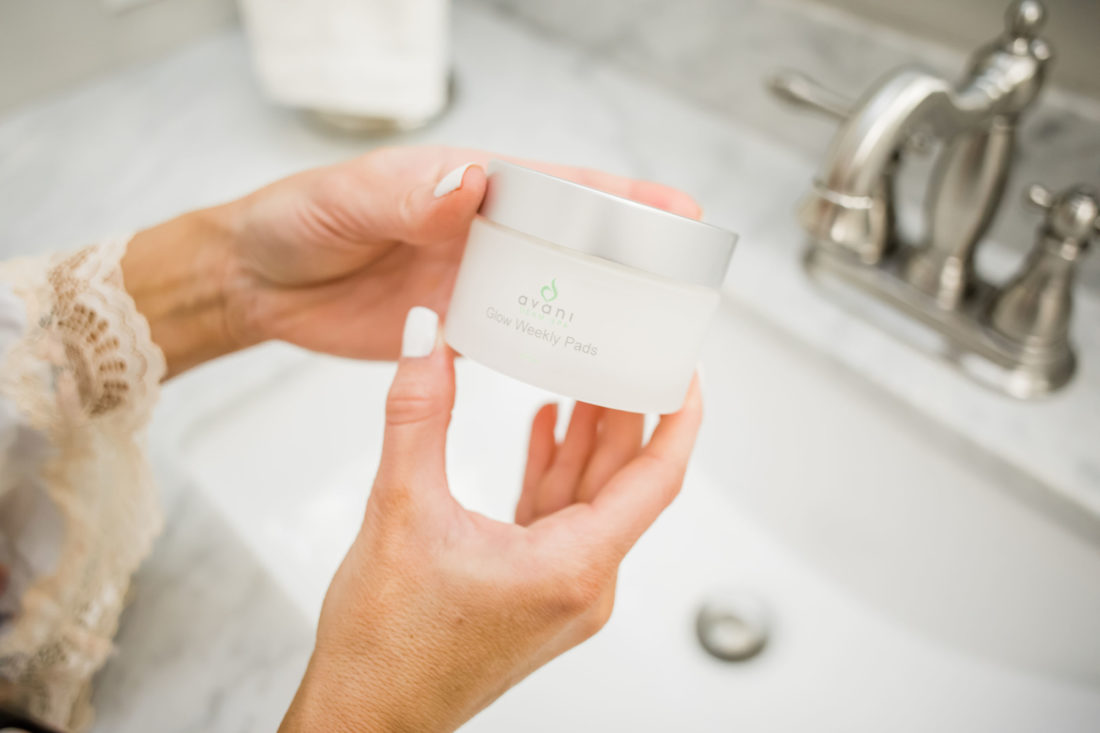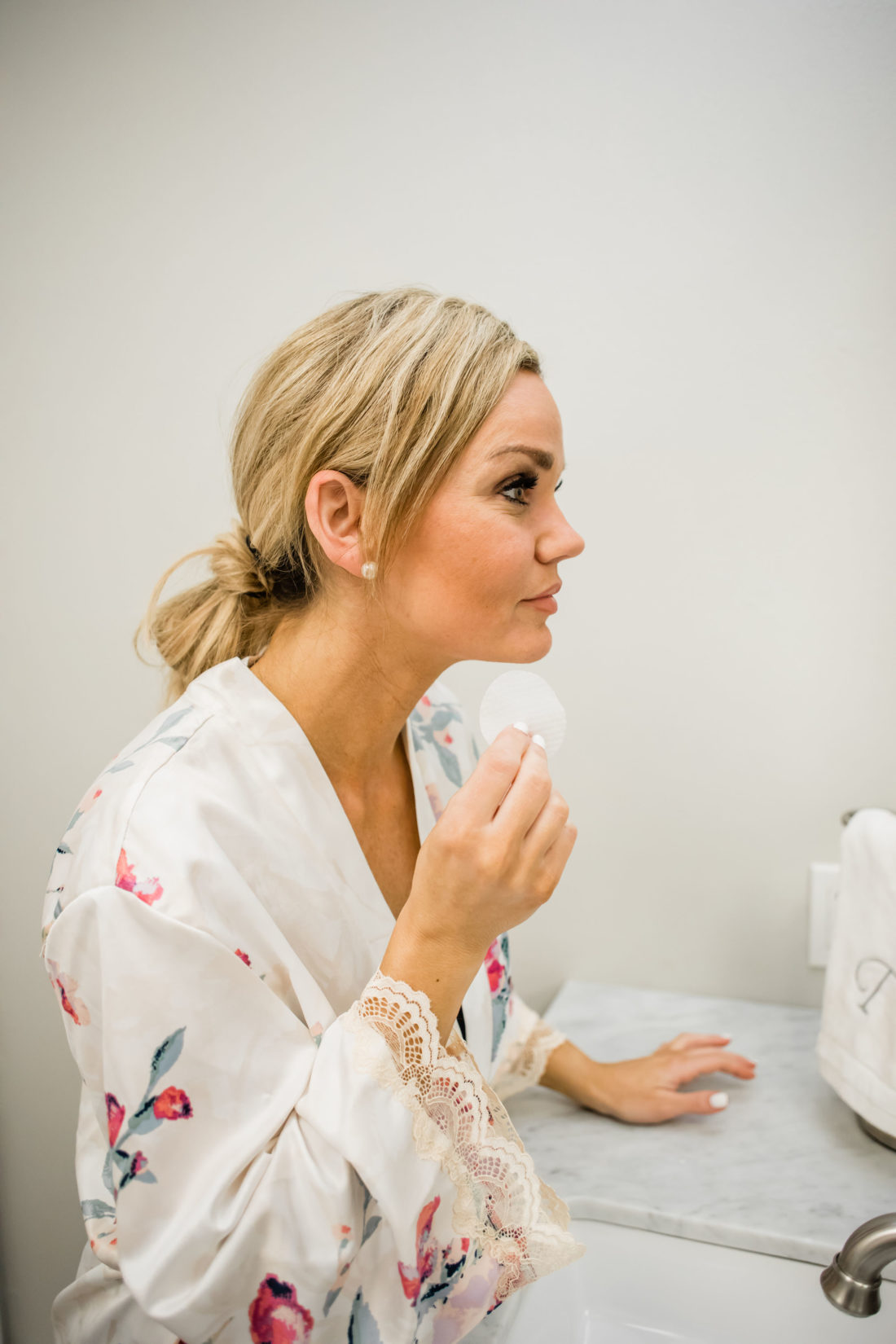 Are you ready for a Skincare Regimen that is made for you?
If you are ready for a skincare regimen that is custom made for you, contact Racquel Friscella on her blog or on her Instagram page. She will be in touch with you and get you on the right track for your skincare needs. Use Code ROCKYNP for 10% off + Free shipping on all orders.
See all the products I mentioned and more here.