I recently had my very first Blowout at The Drybar and oh my heavens I am in love! I visited the new location in St. Louis and I am hooked.
So what is a Blowout?
You may have heard the term "Blowout" and be wondering what is the heck is this? Trust me, a year ago I was just as clueless as you may be. A blowout is an art of drying hair after a wash to achieve a smooth and sleek look, style and feel.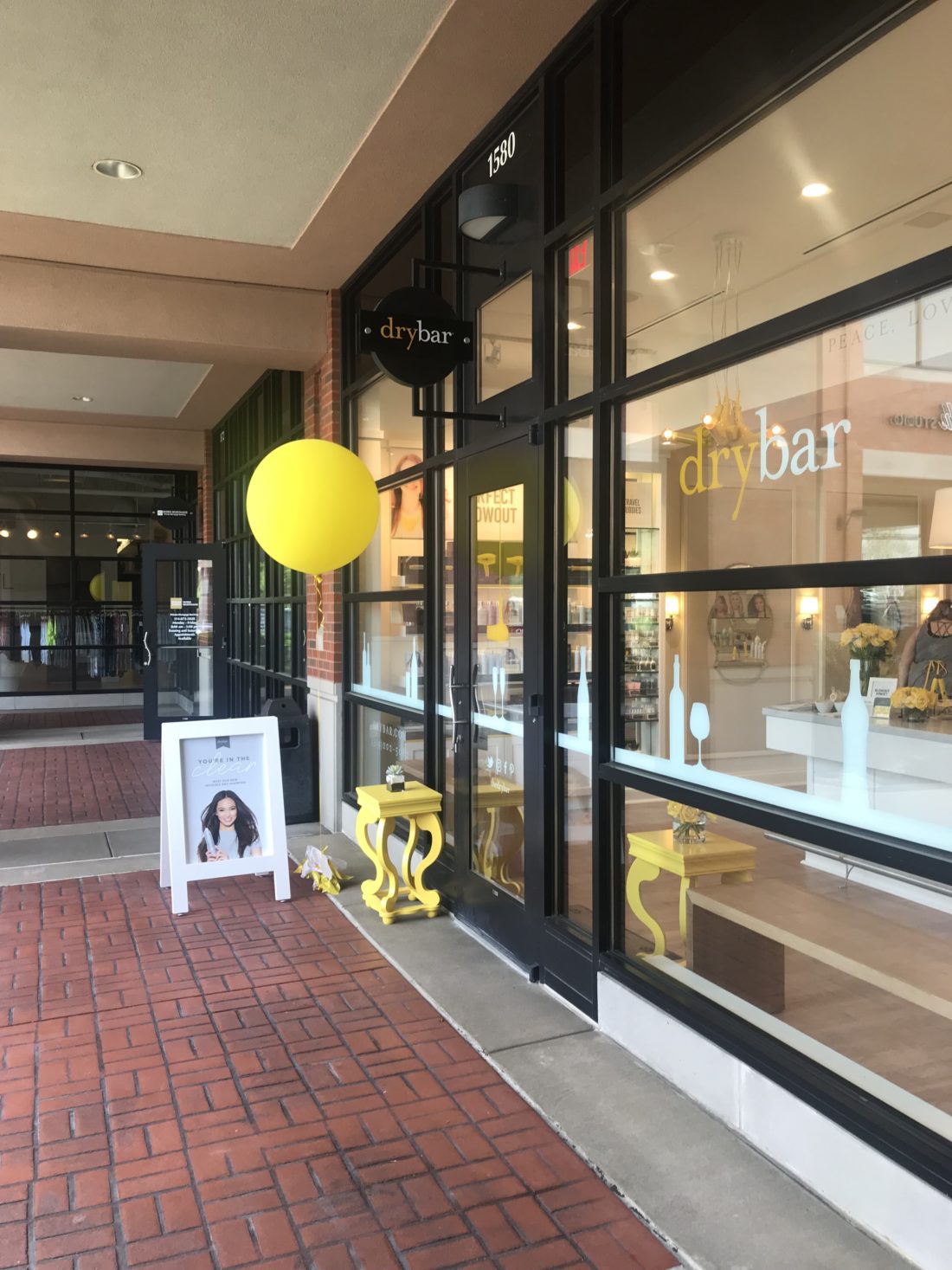 Why Drybar Blowout is a must
A blow dry bar is a hair salon that only does blowouts. Wash, blow dry and hair styling. No Cuts, No Color, Just Blowouts! But at Drybar, it's much more than that. It's an experience that you must try at least once. Trust me!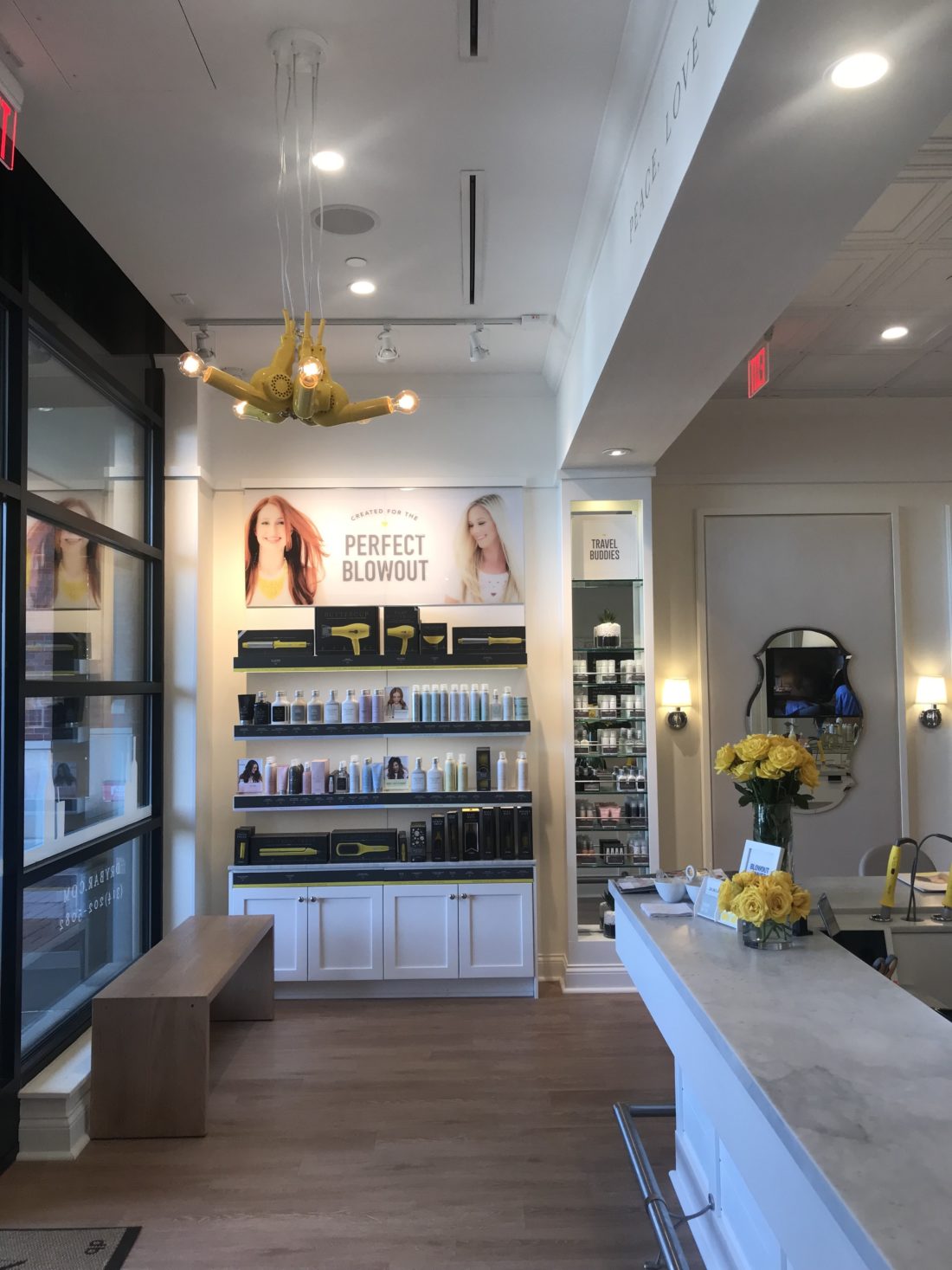 Once you arrive your stylist will take you a room to shampoo and condition your hair. They usually ask if you want your hair shampooed once or twice. Next, they will add conditioner to your hair. I love All of the Drybar products. I already use them daily at home. They not only smell amazing, but they also work! After your hair is clean it's time to head back to the chair for your blowout.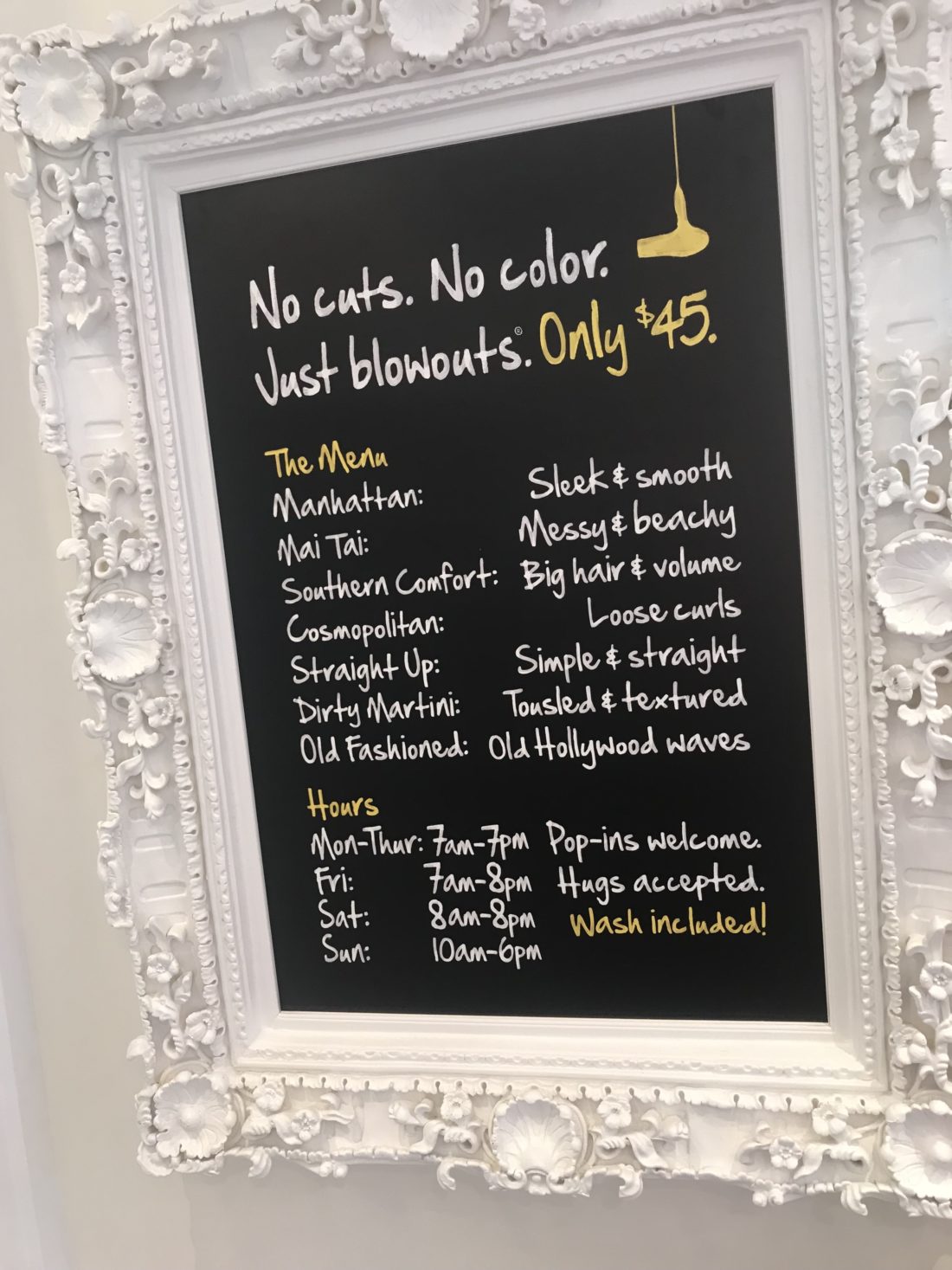 Complimentary Drink
At the DryBar you will be pampered by your stylist from start to finish. You get to relax while watching a chick flick. You will receive a complimentary drink of your choice. Mimosas, champagne, wine, tea, coffee or water. I am sure you can guess what I went with. Champagne of course.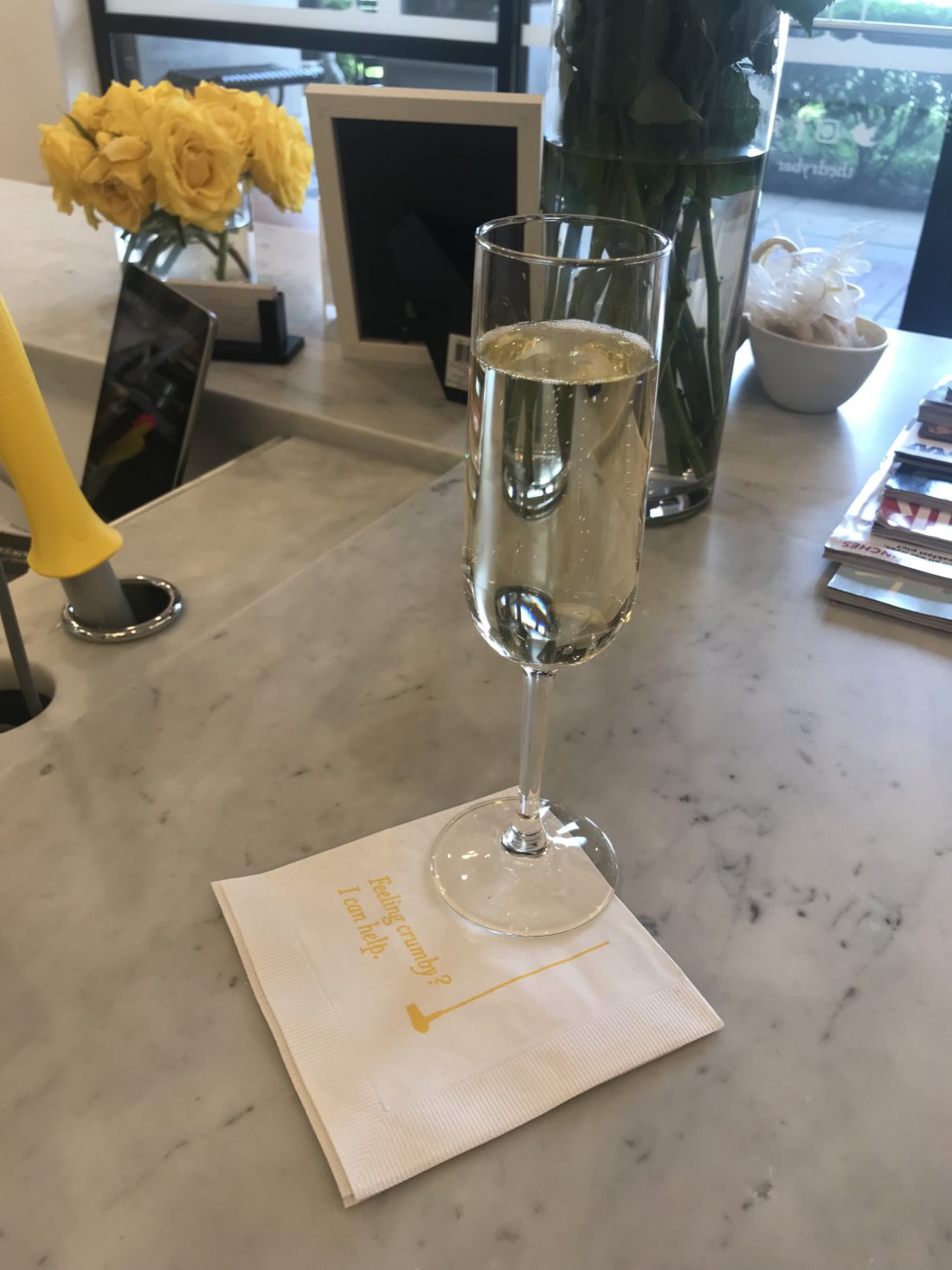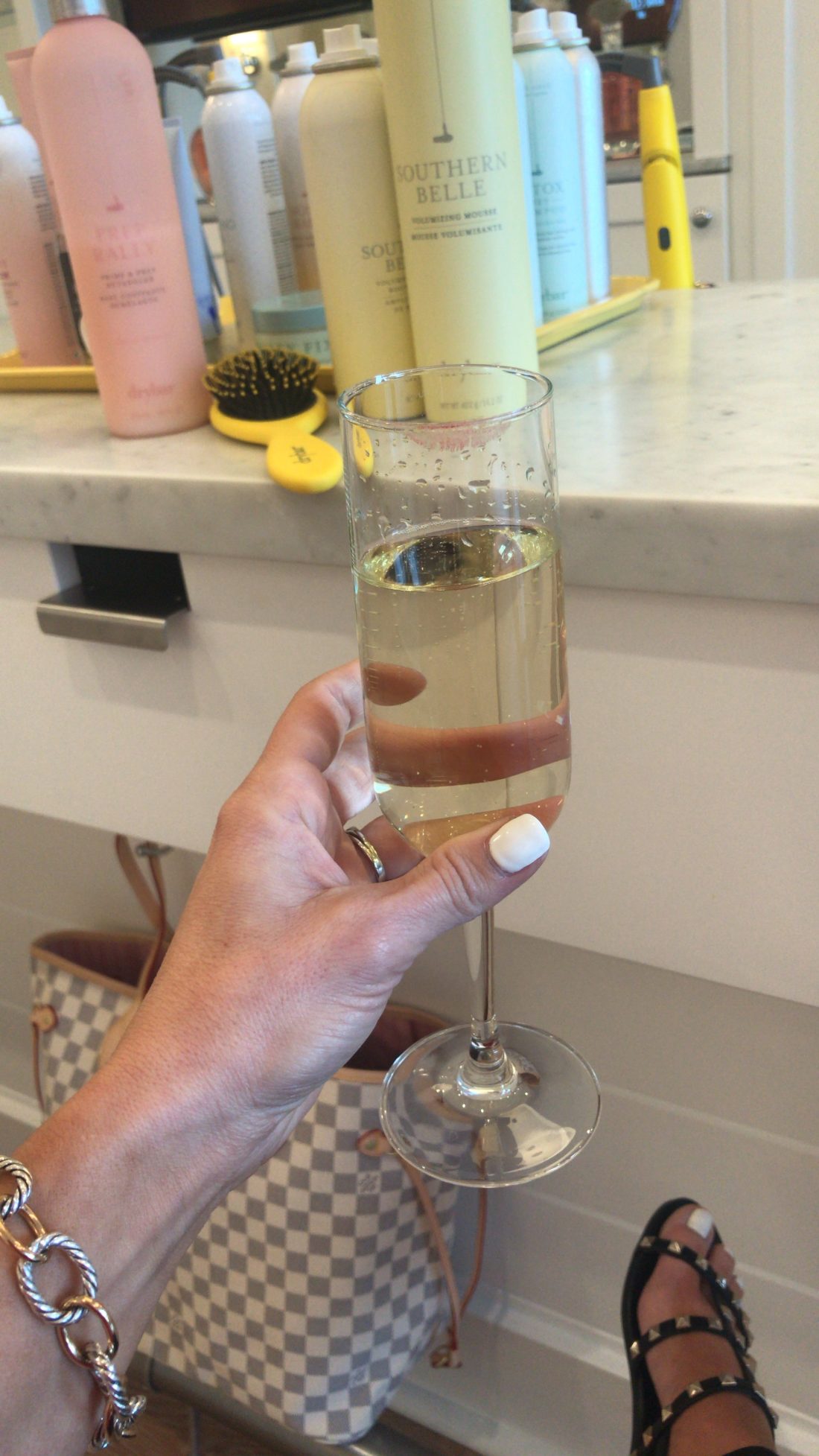 The Style
Next, you will look at the Look Book to choose what hairstyle you want. The styles are named after drinks that include the Old Fashioned, the Straight Up, the Manhattan, the Cosmo, the Mai Tai, the Cosmo-Tai, the Southern Comfort, the Dirty Martini, the Uptini, and the Shirley Temple. How fun is this?!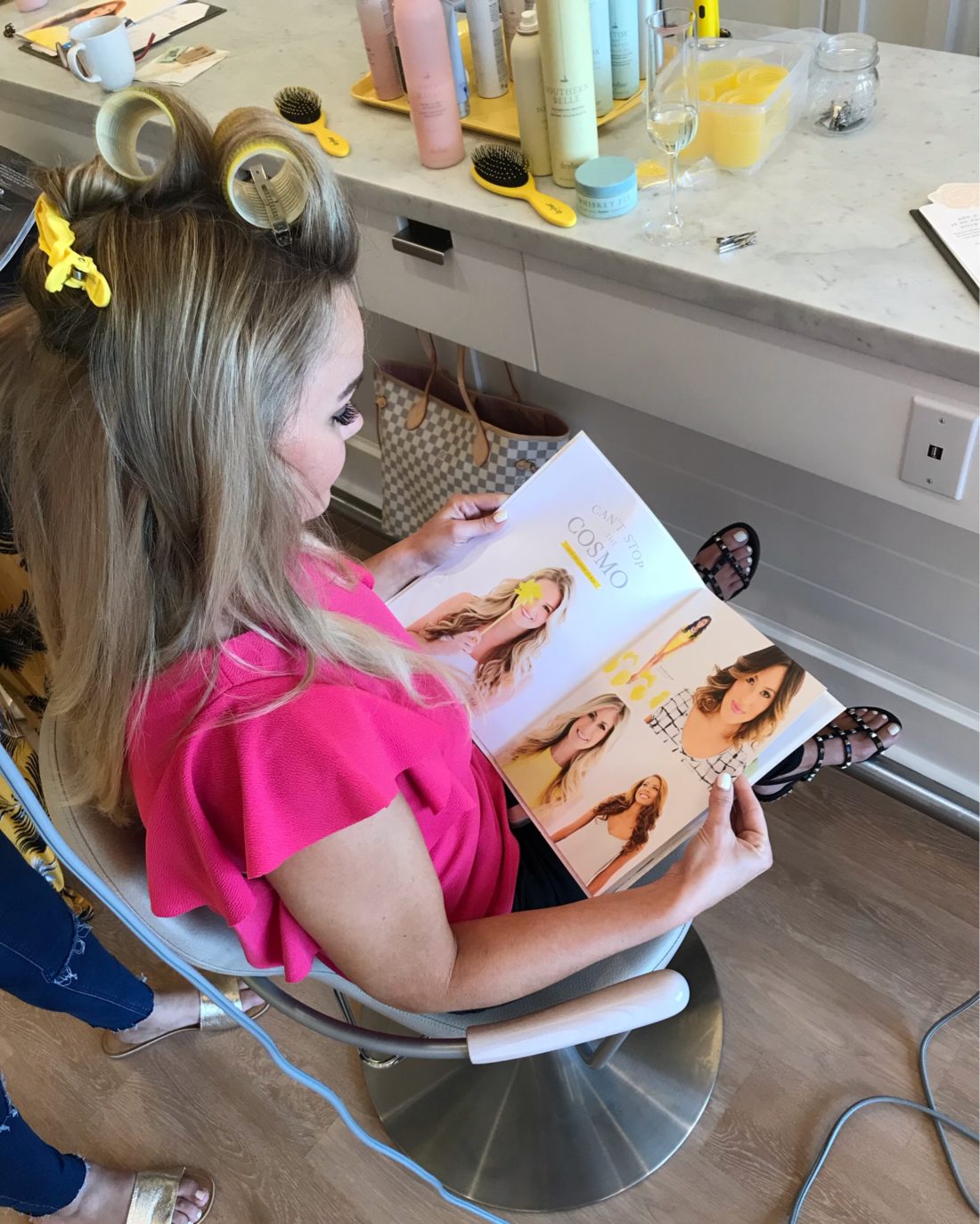 The Cost and Menu
Most Blowouts are $45 depending on the location. There are also add on's like braids, hair masks, and scalp massage.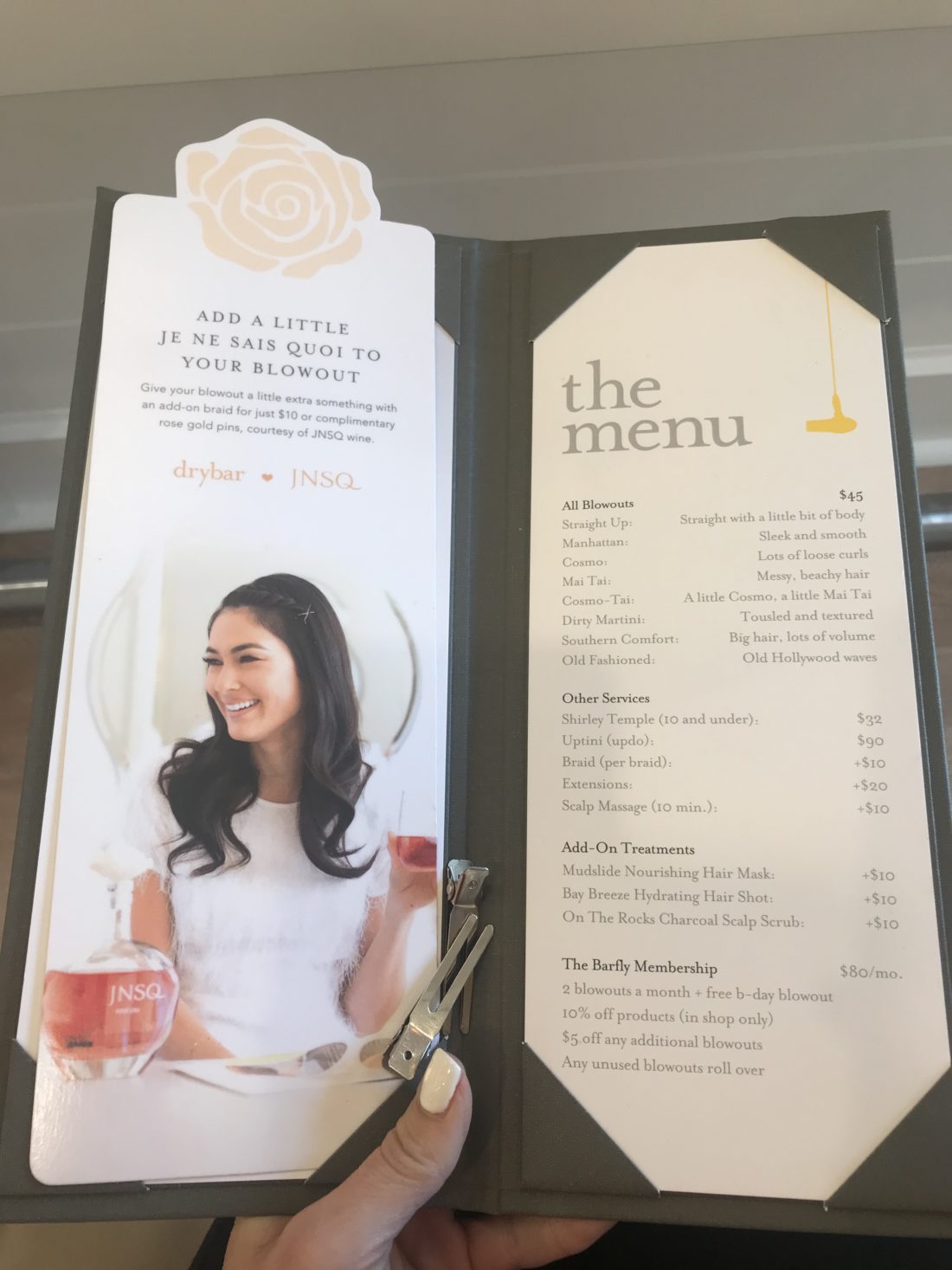 Next, the blowout begins. I chose curlers to help give my hair with volume which is something I told my stylist I wanted.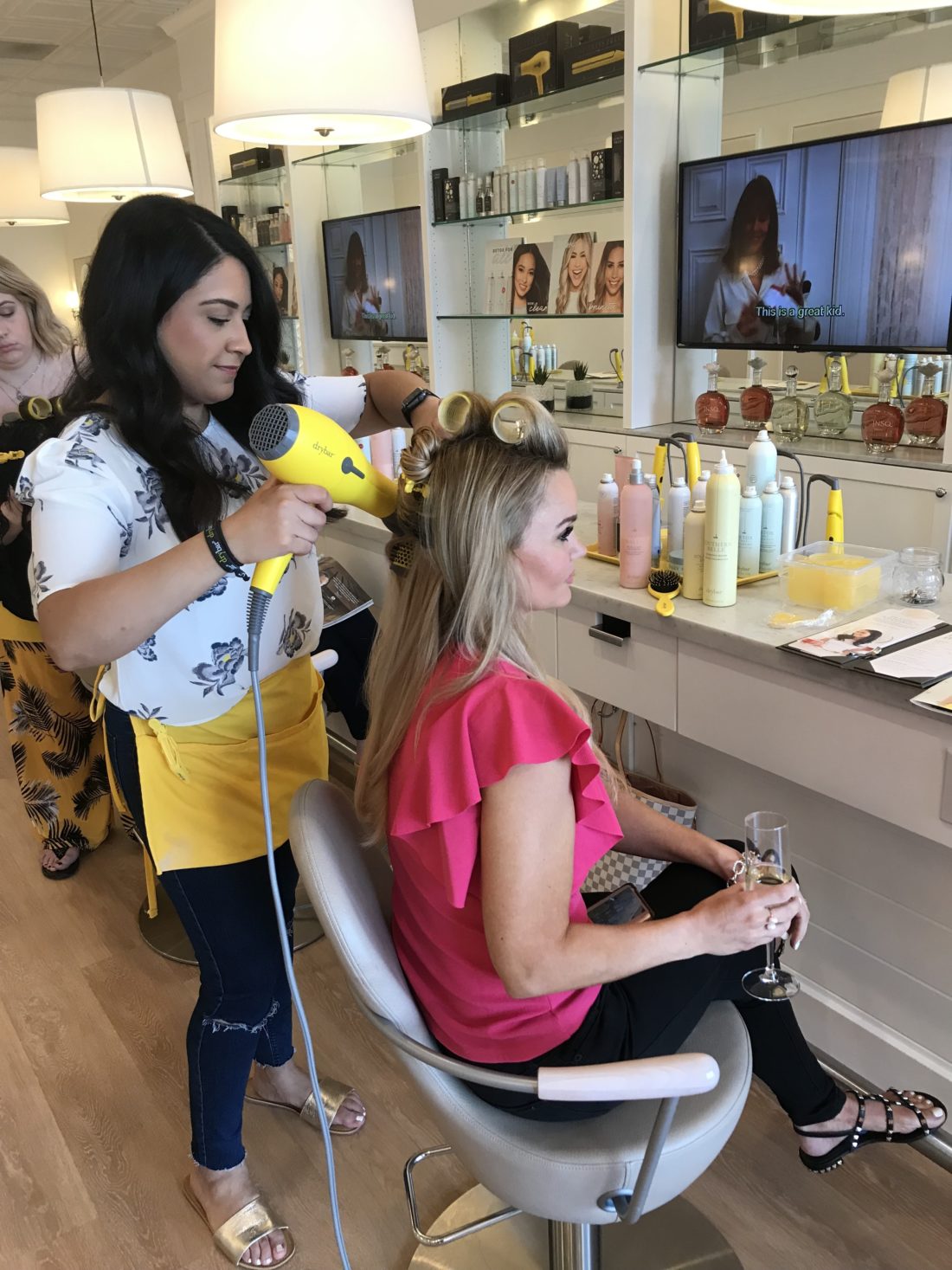 I went with the Cosmo/Cosmo Tai. You can explain the look you are wanting and your stylist can help you achieve that look.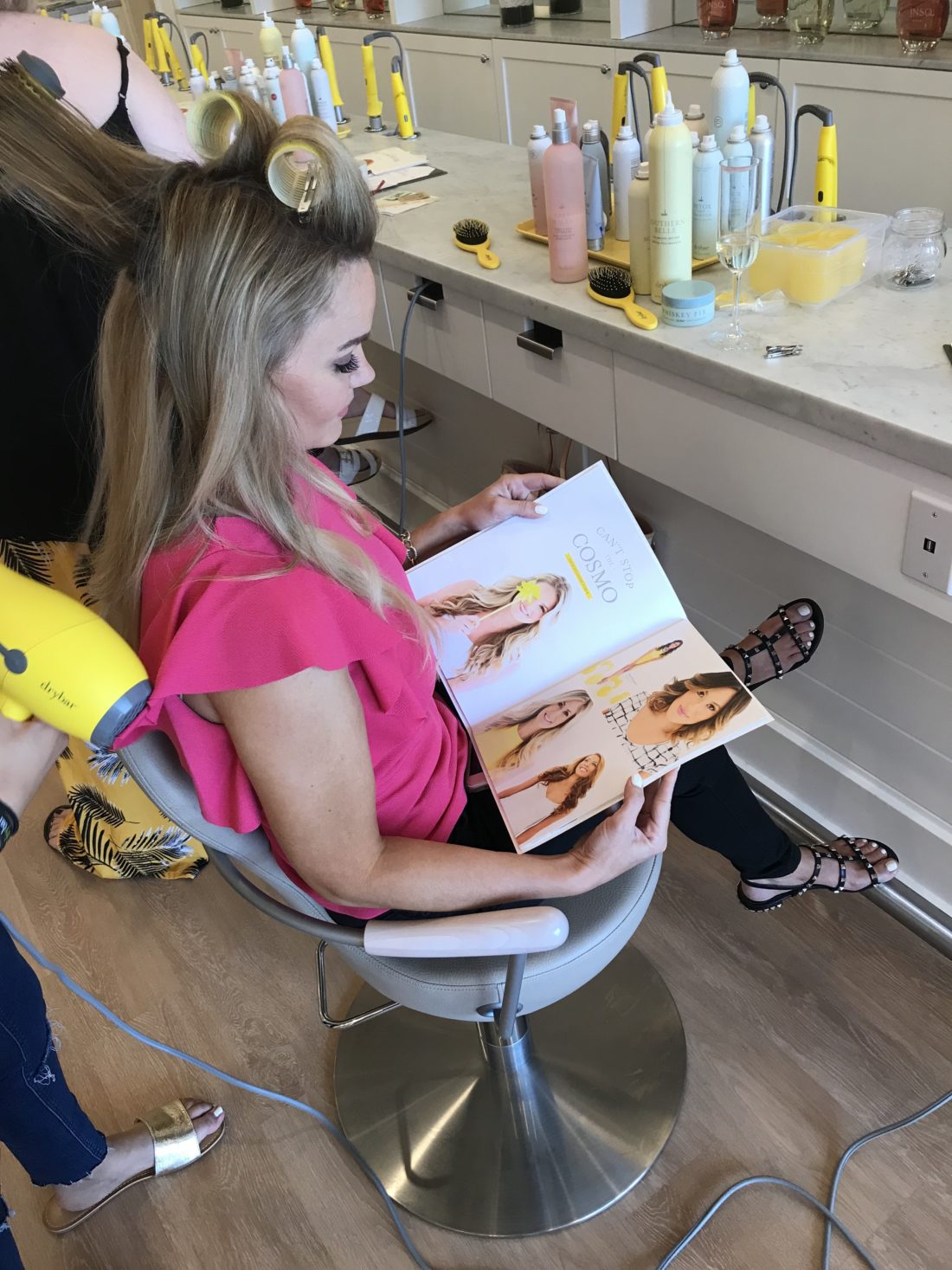 While your stylist is making you beautiful, you get to relax and sip on your cocktail or choice of drink and watch a chick flick. Father of the Bride was playing while I was there.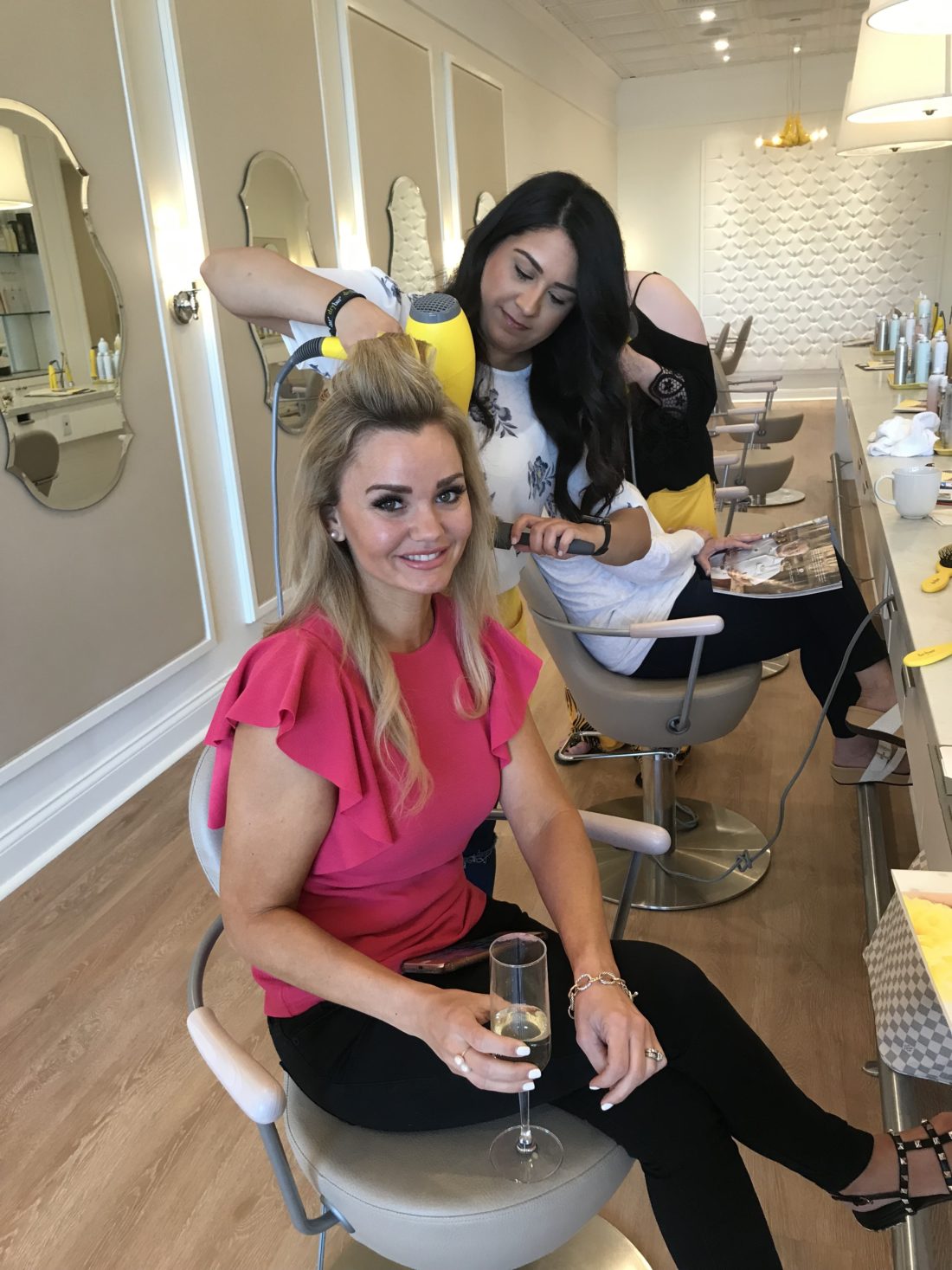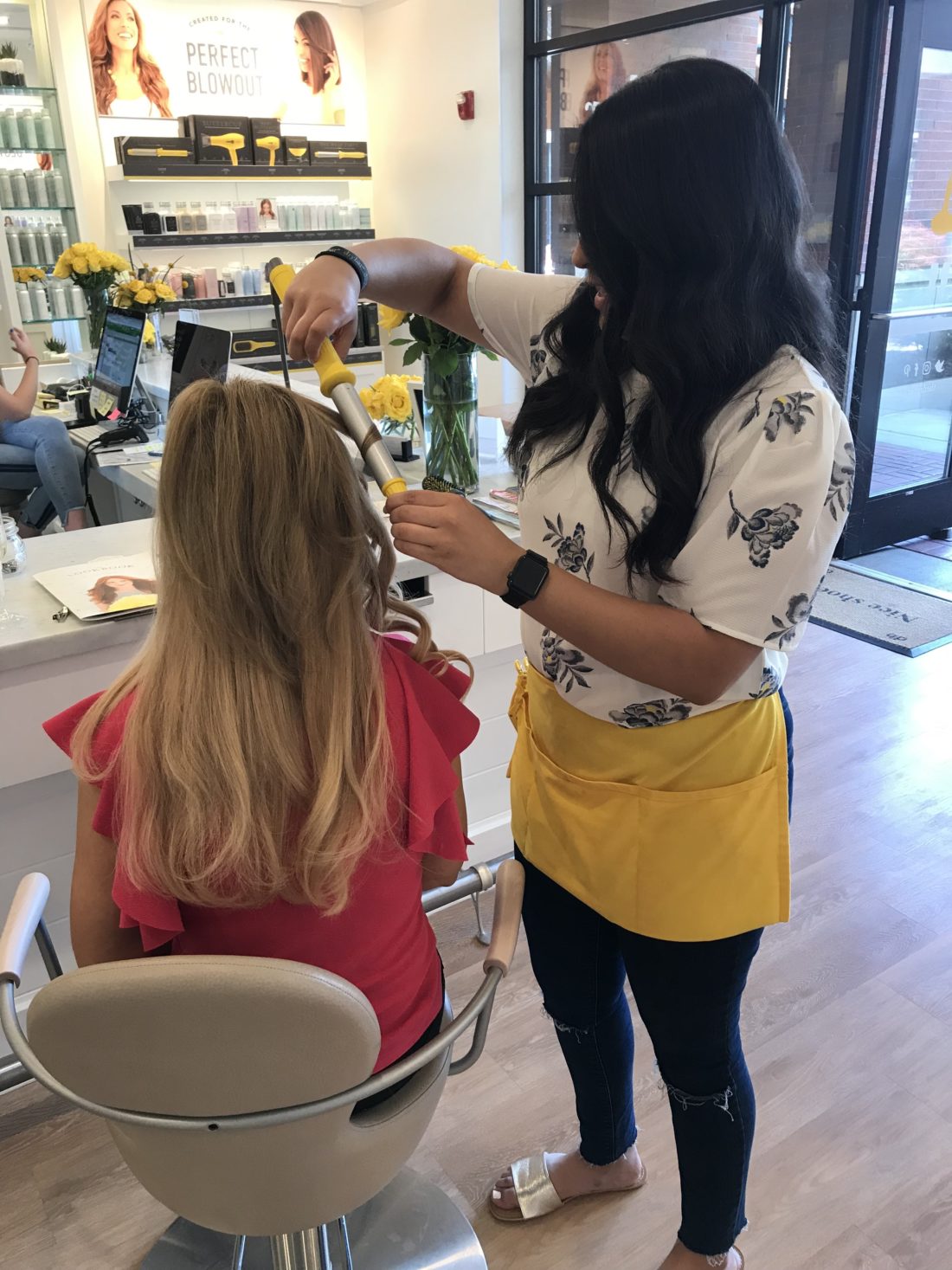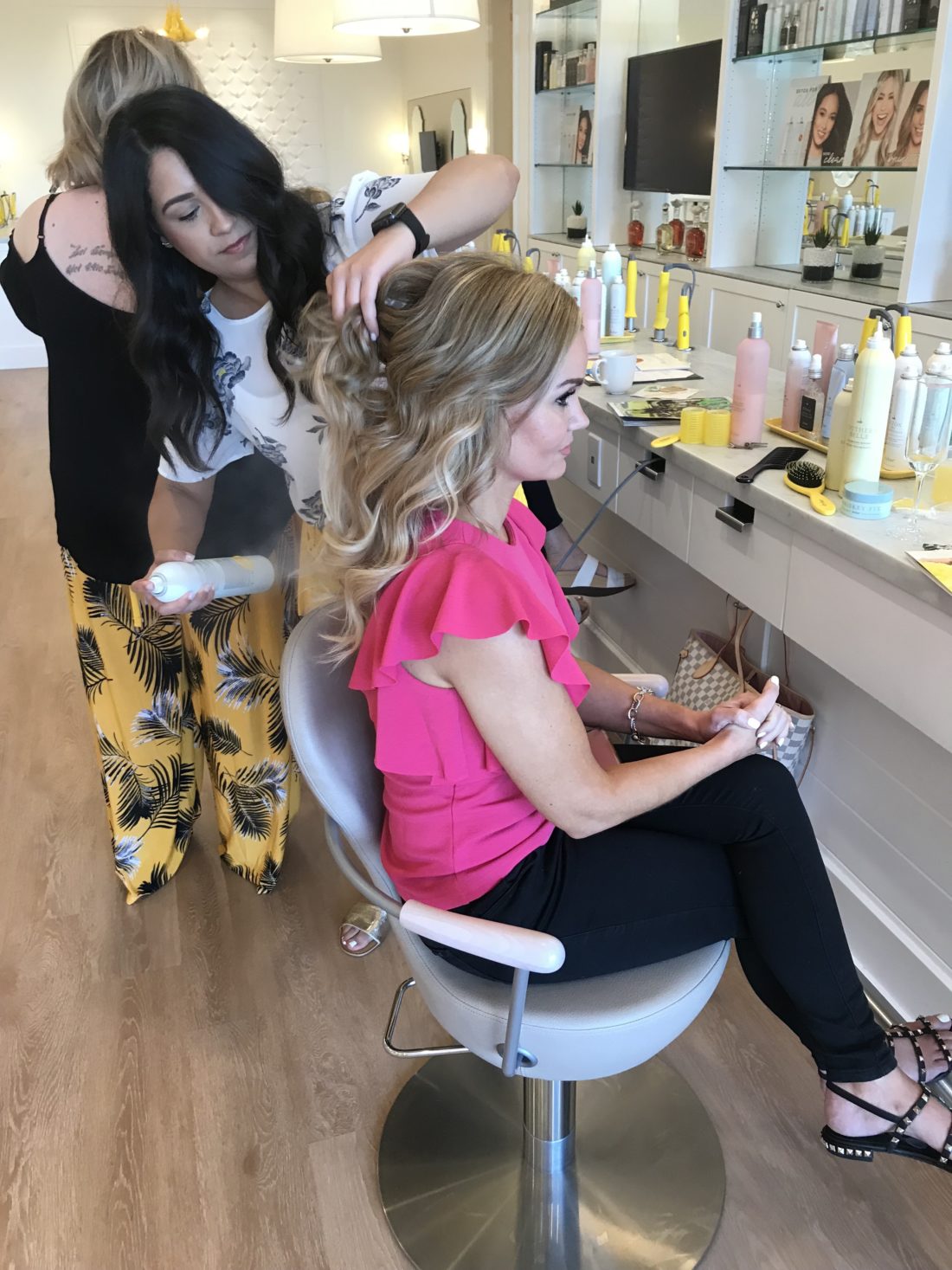 My Favorite Products I use daily
My Final Look
I can't even express how happy I am with my results. I walked out of the Drybar feeling like Beyoncé. You know what I am talking about. The best thing is my blowout lasted 4 days.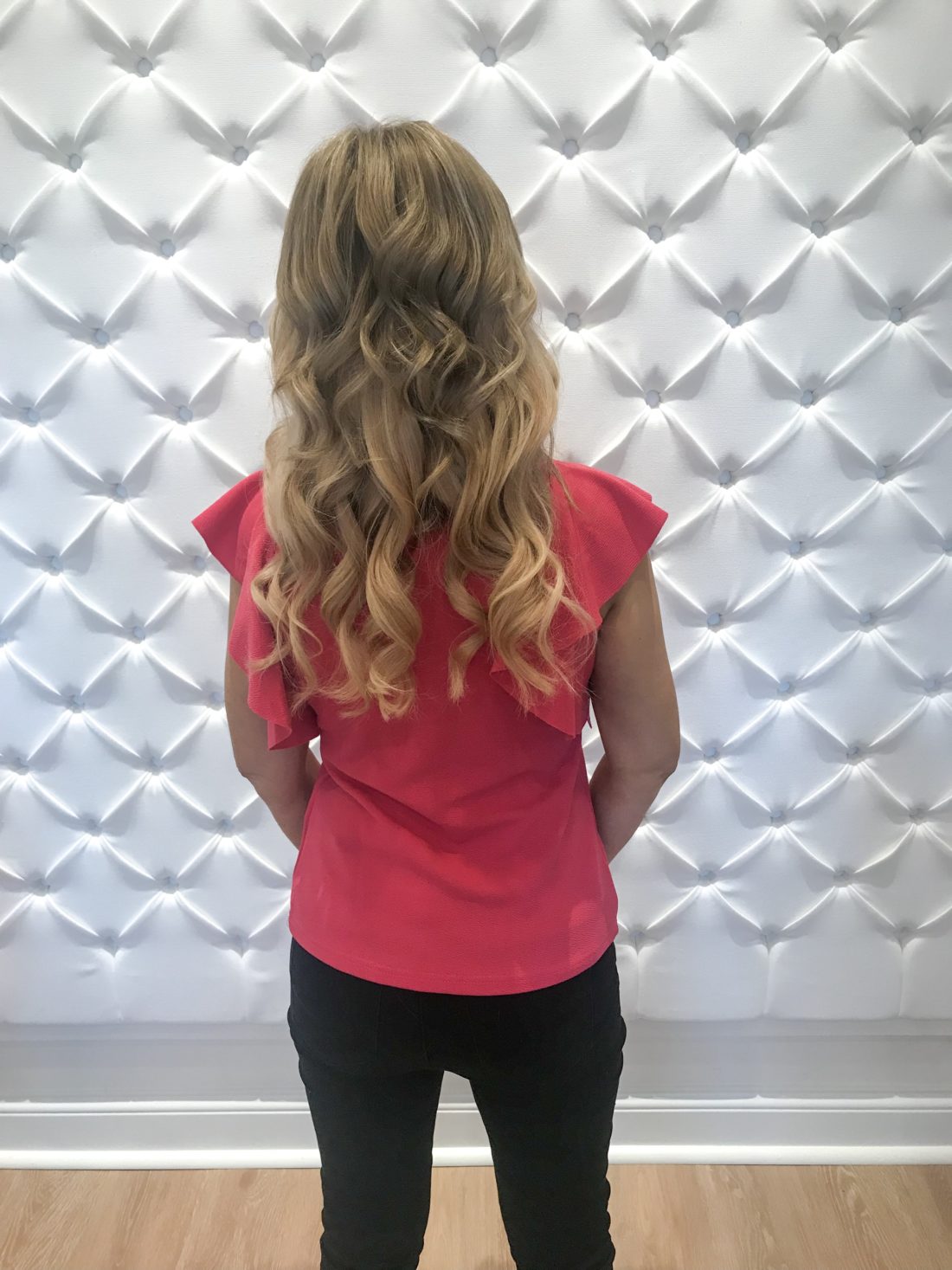 The Barfly Membership
If you love the Drybar like me, you can also join to be a Barfly member which is a monthly membership. It is $80 each month and you will receive the following:
Two blowouts per month. That's a $10 savings.
10% off products and tools bought in-store
A free blowout on your birthday
$5 off any additional blowout if you want more than two a month
The ability to cancel or suspend your membership at any time.
The blowout will roll over to the next month if you don't use it.
Details are Everything
The Drybar is decorated beautifully paying very close attention to detail. They really have thought of everything. All the way down to having USB outlets at every chair. This truly makes the blogger in me so happy. The gorgeous bright colors, the decor, and the atmosphere is an experience I think every woman should have at least once. Which is why I have decided to do a Giveaway for one of my lucky readers.
Giveaway
One winner will receive a $50 Drybar Gift card to be used at any Participating Drybar location. This is gifted by me, A Cup Full of Sass. Here is how to enter:
Leave a comment below sharing if you have ever been to the Drybar & what you thought.
For extra entries share on social media. Share my Facebook Post so others will know about my giveaway, and/or share my story in your own Instagram Story tagging @acupfullofsass.
Rules
This is a personal giveaway by me and only me. This is not affiliated with Drybar or any other social media platforms.
Only good for participating locations in the United States.
Must be 18 years to enter.
Winner will be chosen by me on July 14th and contacted via email. The winners' name will only be shared if the winner agrees.