This cute and easy hairstyle is for any length of hair. I couldn't believe just how easy this hairstyle was. I have since tried this at home on myself and it was a success. It might take you a couple of times but, it was not hard at all. It could work with short (a longer bob length), medium, and long hair.
Check out this quick video tutorial on how it's done.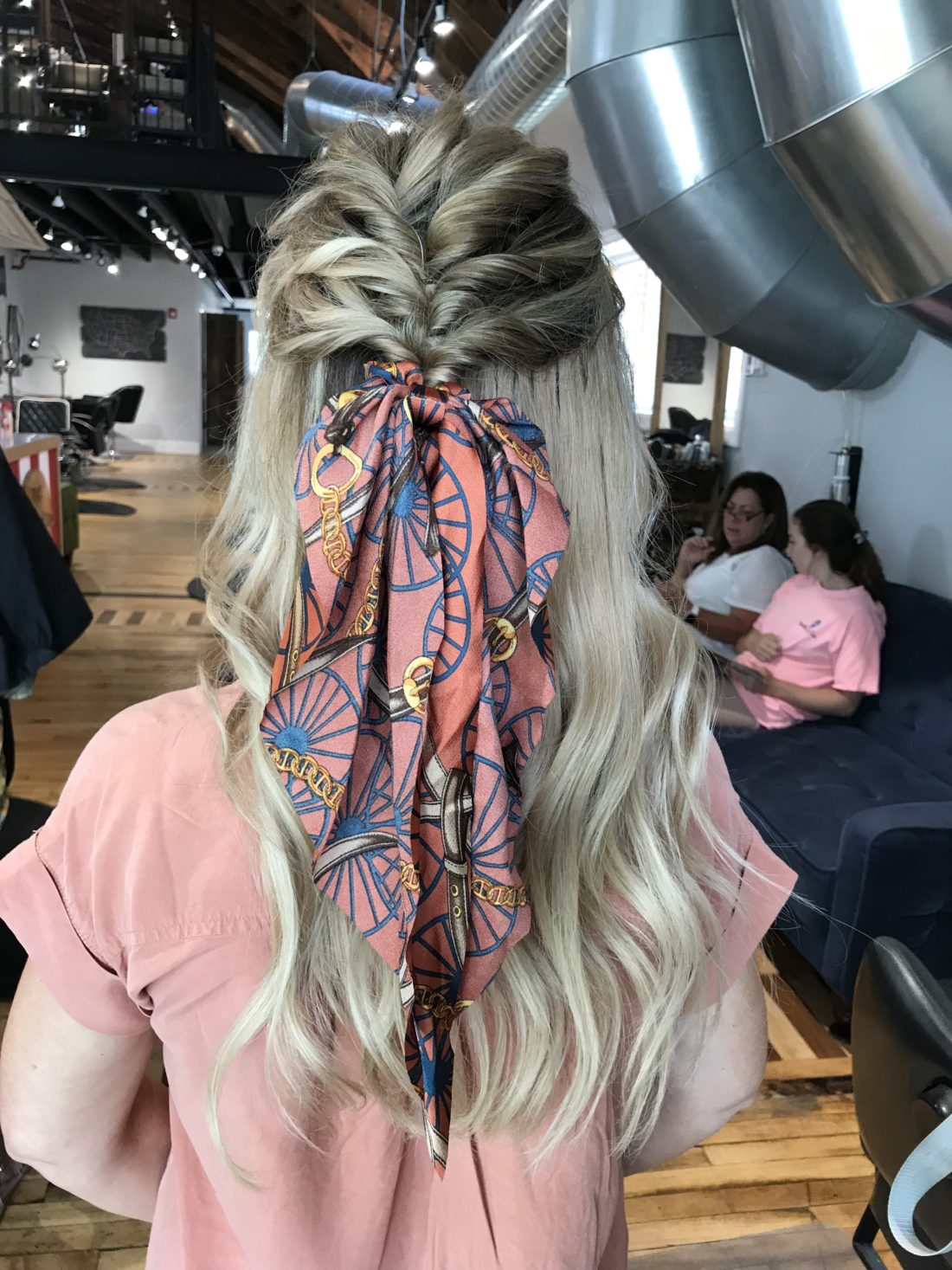 I know it looks like my hair is in a braid, but it isn't. I know I know, I was thinking the same thing. Luckily Kim did a video hair tutorial so I could share this cute and easy hairstyle with you.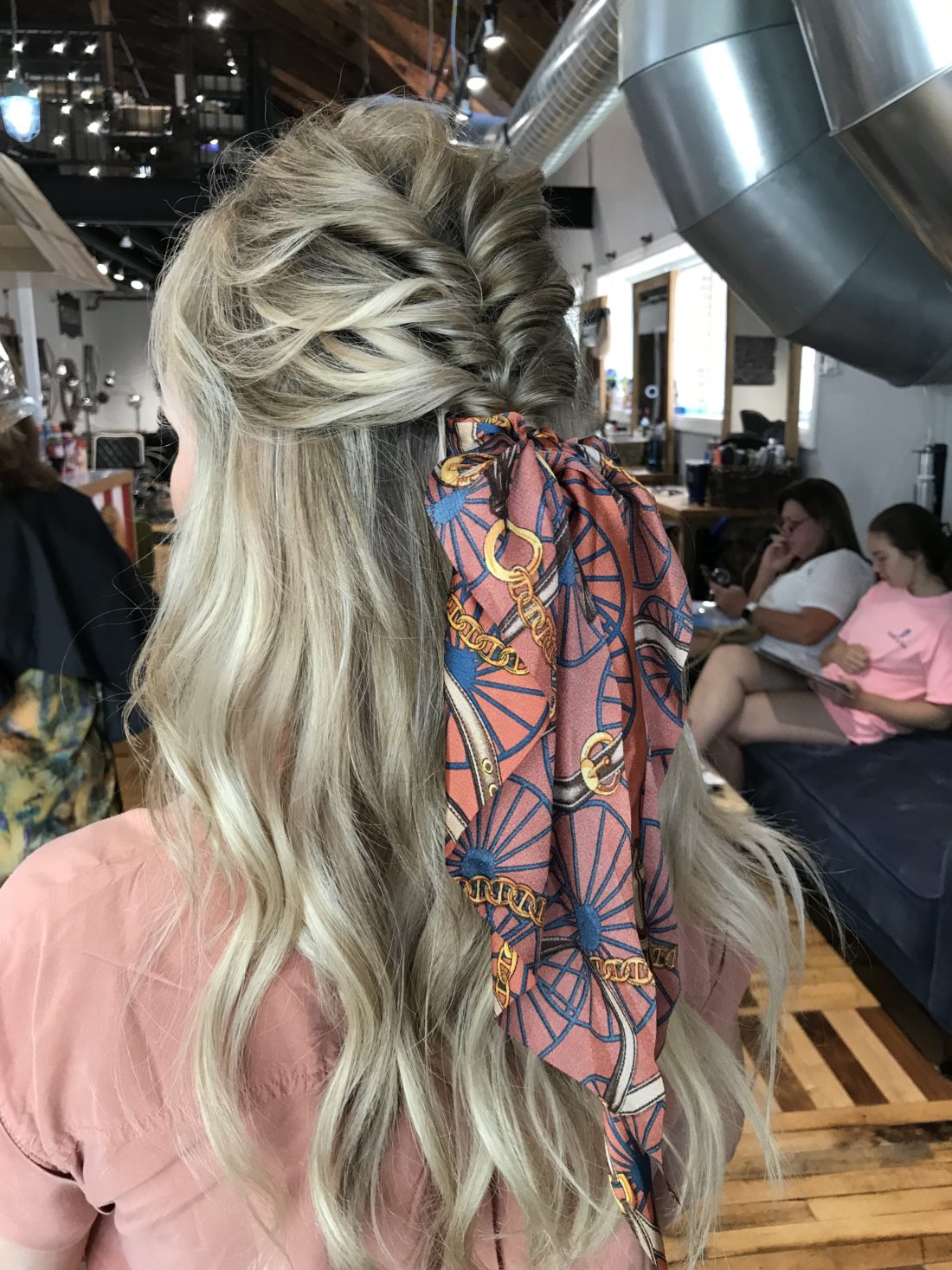 Hair Scarf
It's also super cute to add a hair scarf scrunchie or even a decorated barrette. I will link some that I found and own below.
Hair Barrettes and Clip Pins
These really cute for shorter hair.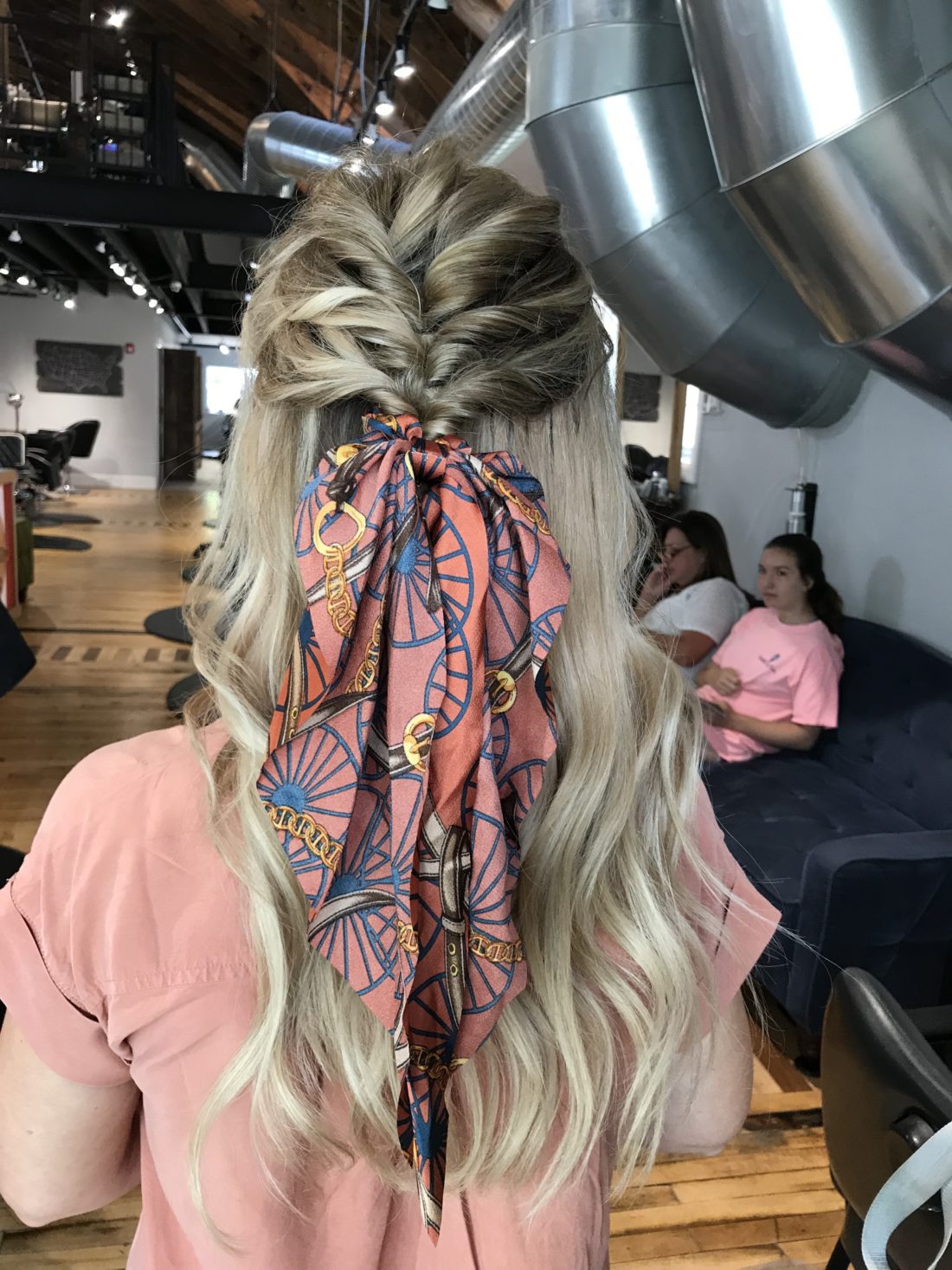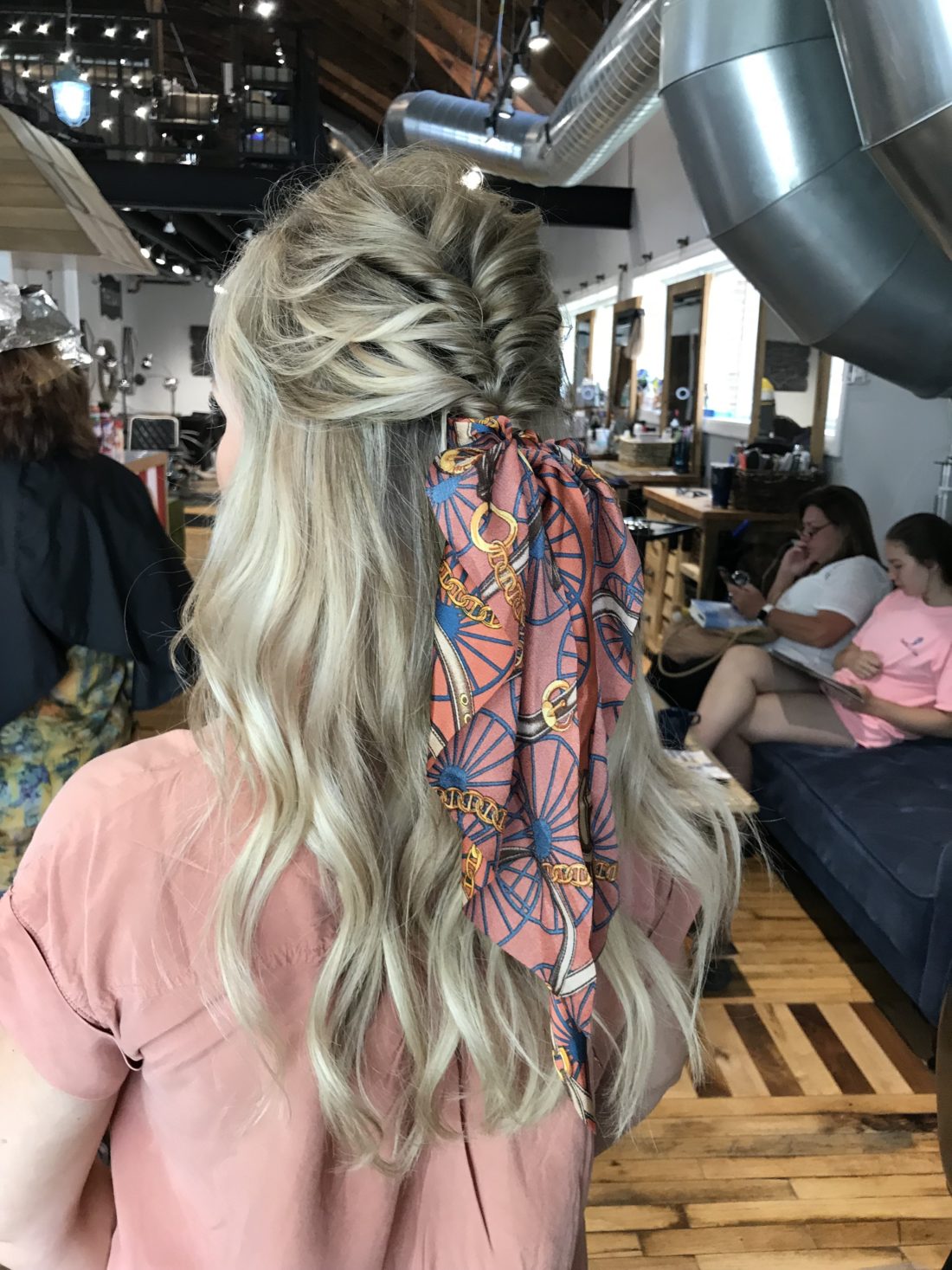 If you live in the St. Louis area check out Kim for all your hair needs. She is the queen of hair extensions and hair color. You can see my post on my current hair extensions here.
Hair Products