If you follow me on Instagram you know I recently got hand-tied hair extensions. I wanted to write a post explaining how the process works and the most common questions and answers.
This is a before photo. You can see my current hair length. My hair is damaged some from the last extensions. The first photo is before we colored my hair.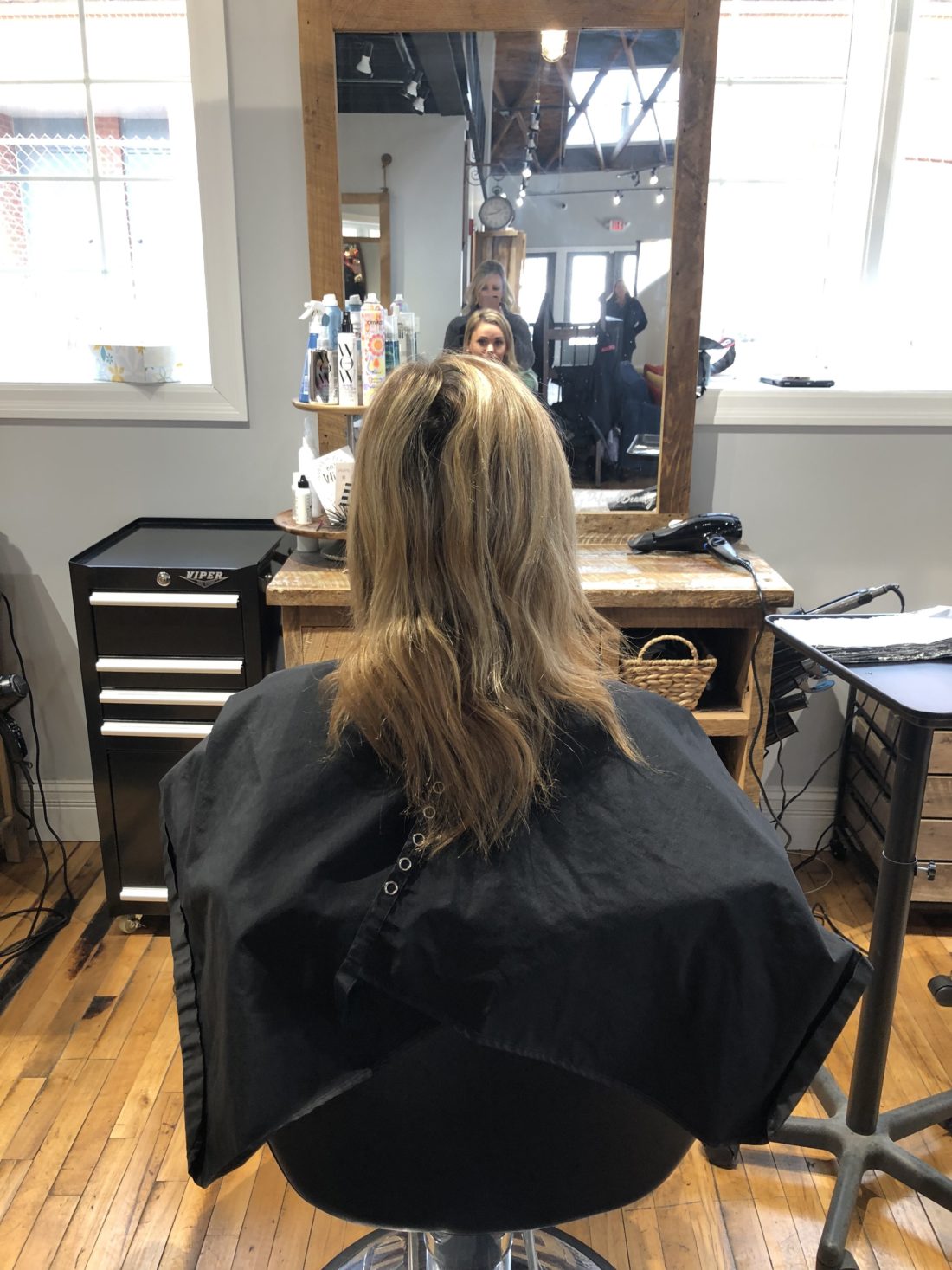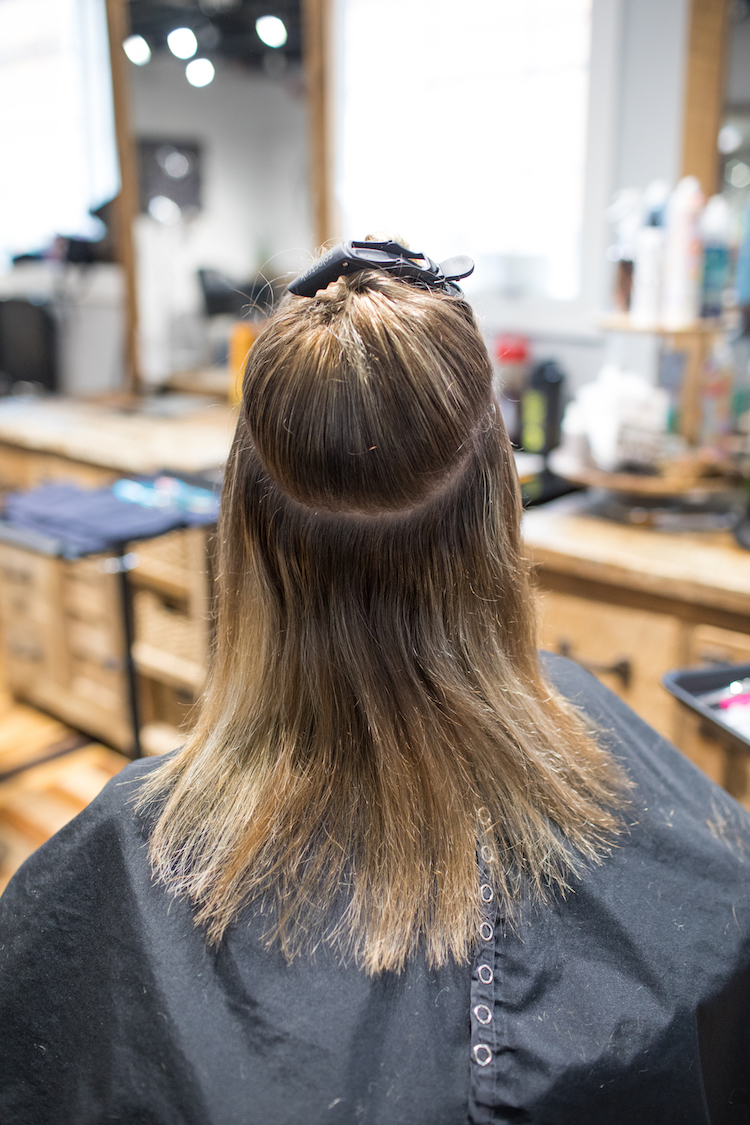 ARE YOUR EXTENSIONS SEWN IN?
Yes. They placed beads on sections of my natural hair then she sewed the wefts onto the beads creating two rows. There is no glue, heat or tape involved. This is a good thing. The hair extensions are 100% human hair. They can be washed, dyed, straighten and curled with heating tools.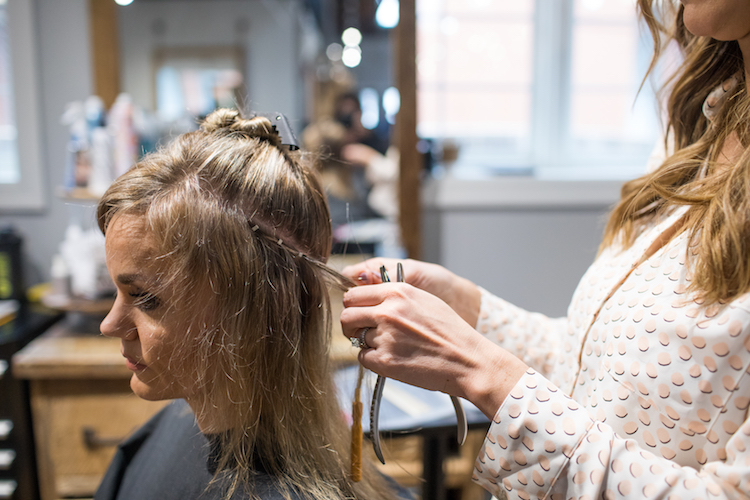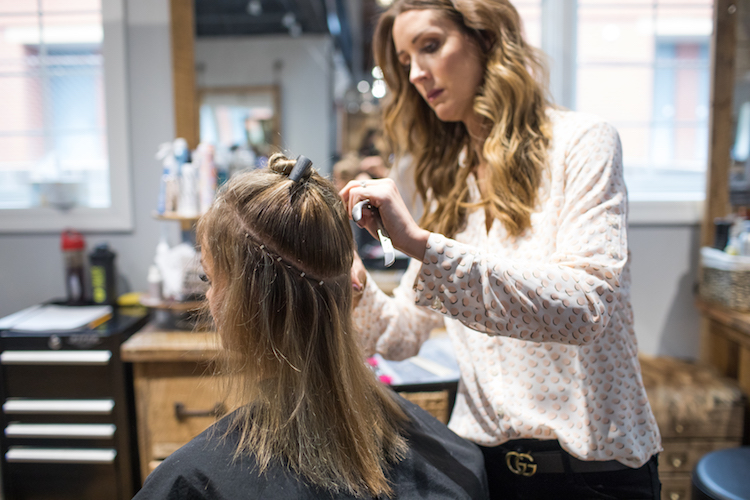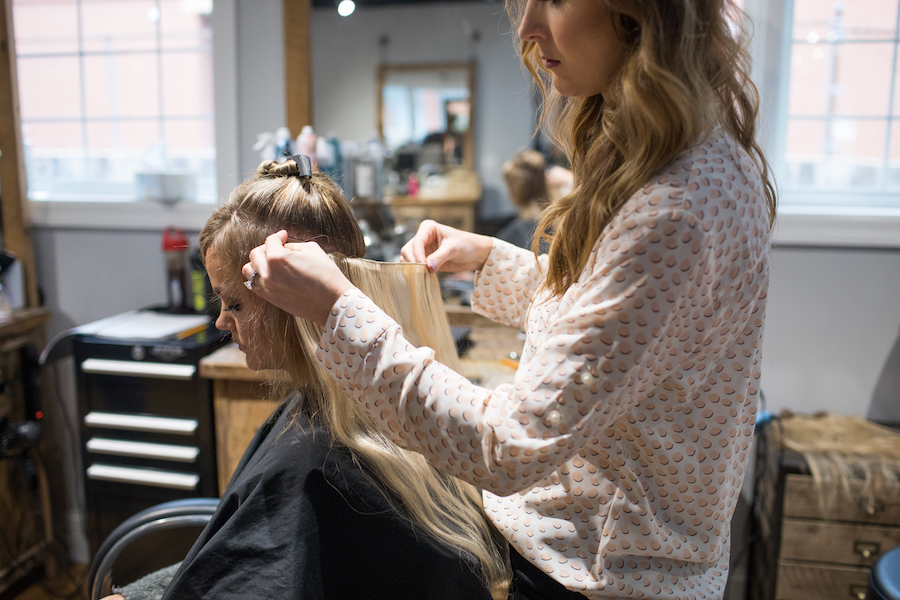 WHAT BRAND ARE YOUR EXTENSIONS?
The brand I am using is by Hair Compounds. At my consultation, I also went with two different colors. A blonde and brown color. Again, these are 100% human hair.
HOW MANY ROWS DID YOU GET?
I have 2 rows. My hair is so full now and it only takes up a small portion of my head. The last extensions I had covered my entire head.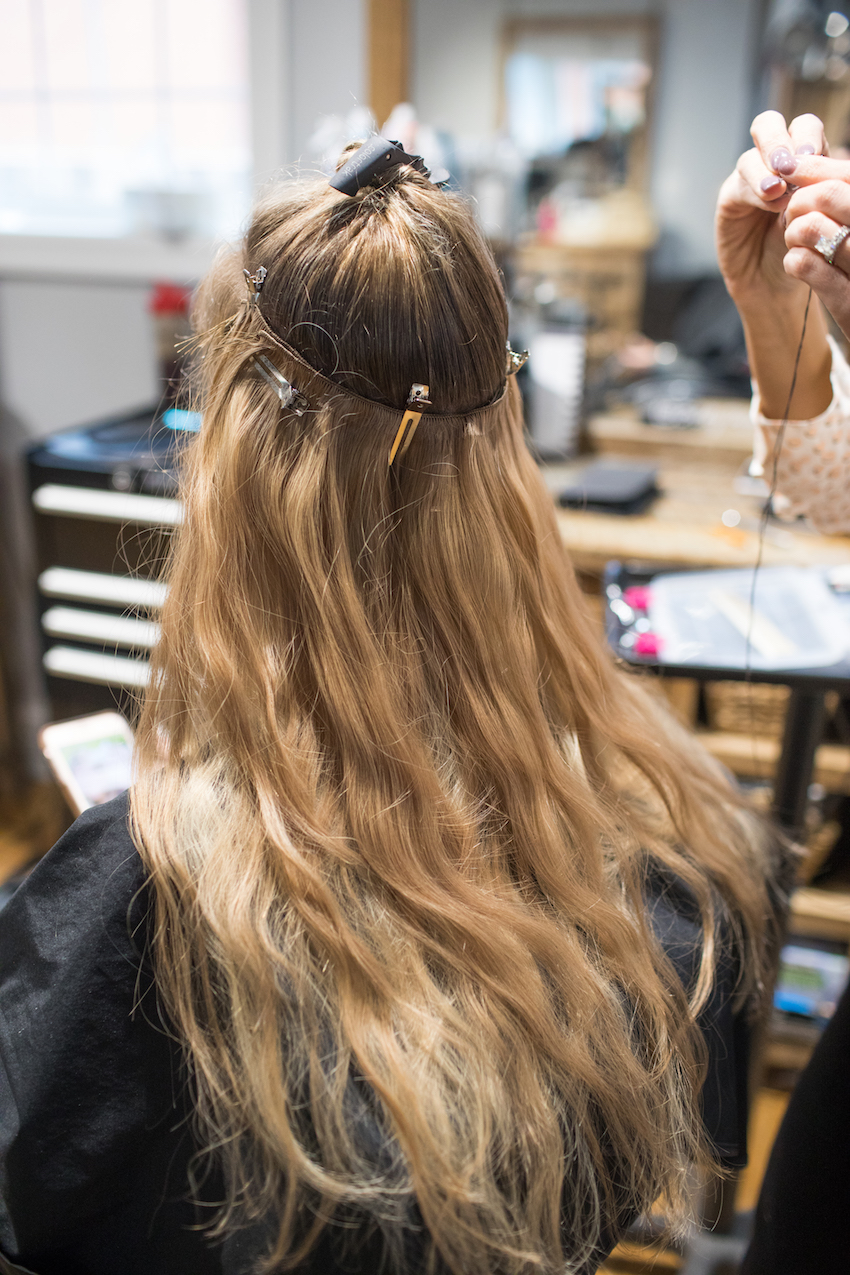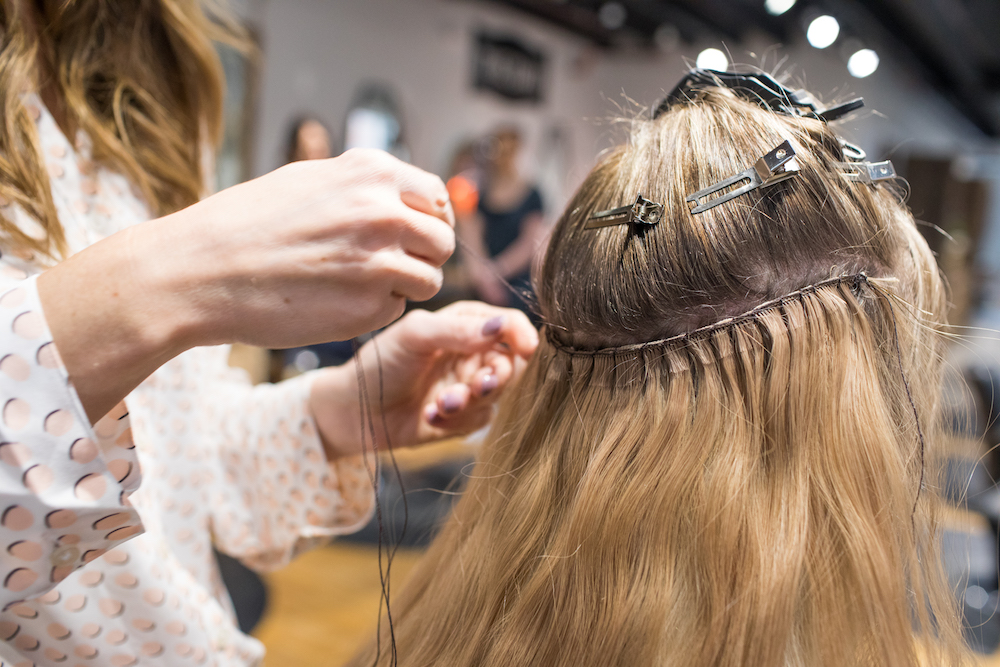 HOW LONG DOES THE PROCESS TAKE?
It only took 1.5 hours to put in the hair extensions. We colored the hair before we started and that took about 45 minutes. The last extensions I had I spent usually 8 hours at the salon. This was so much quicker.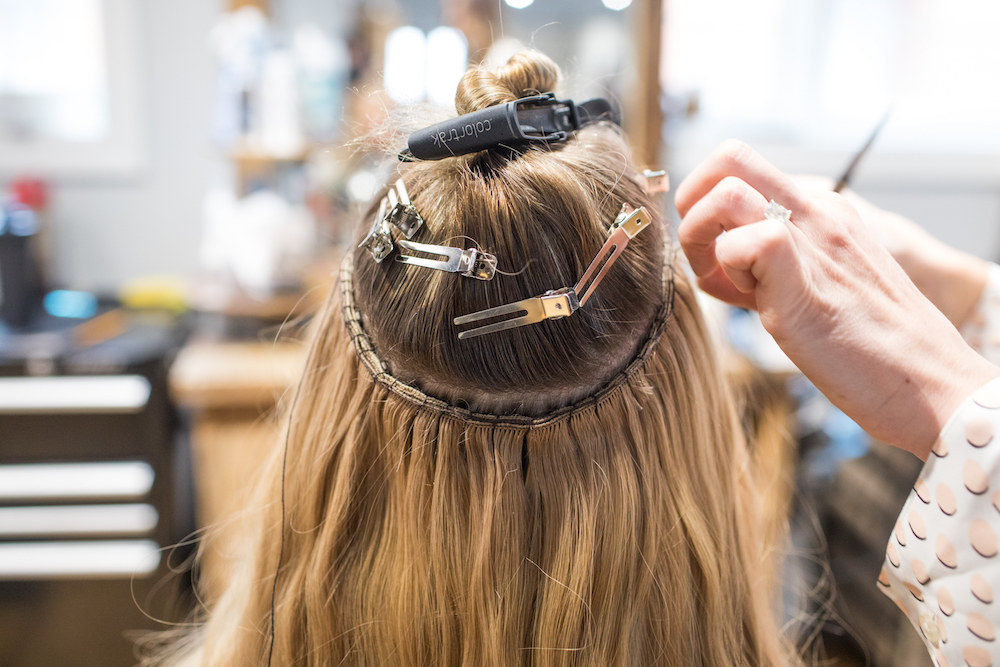 DOES IT HURT?
Not at all! It was so easy and painless.
DOES YOUR HAIR BLEND WITH THE EXTENSIONS?
Yes, they will blend your hair and the extensions so they flow nicely together.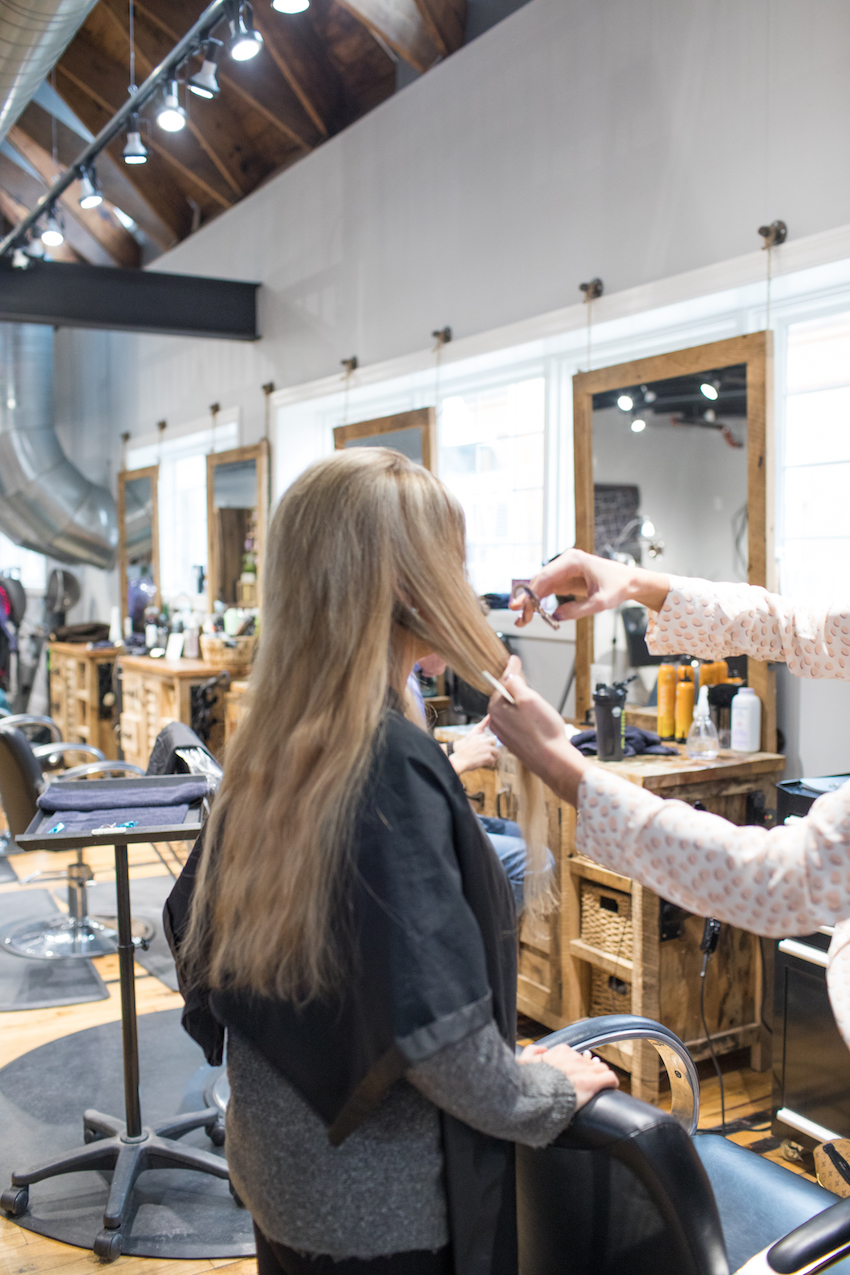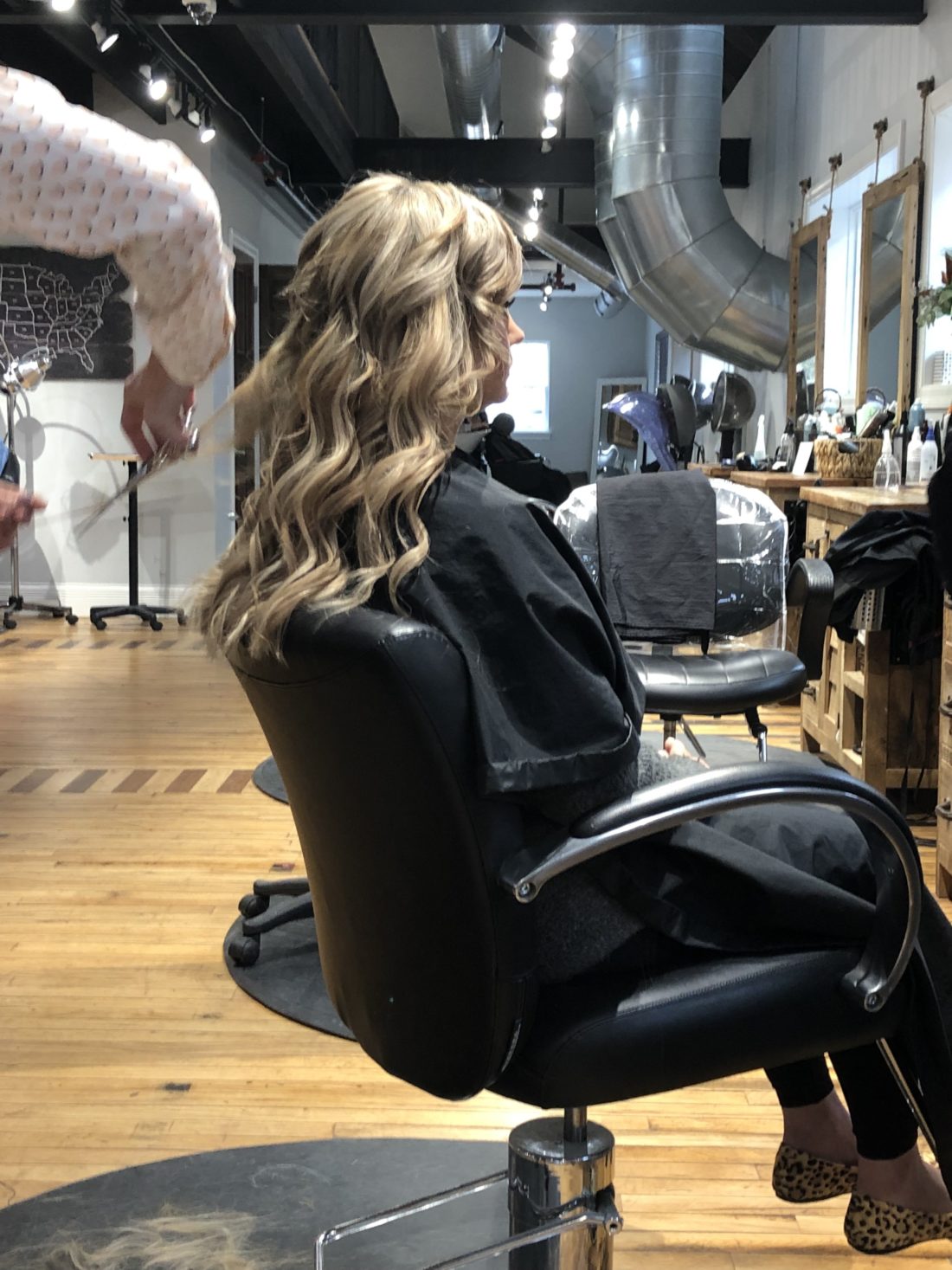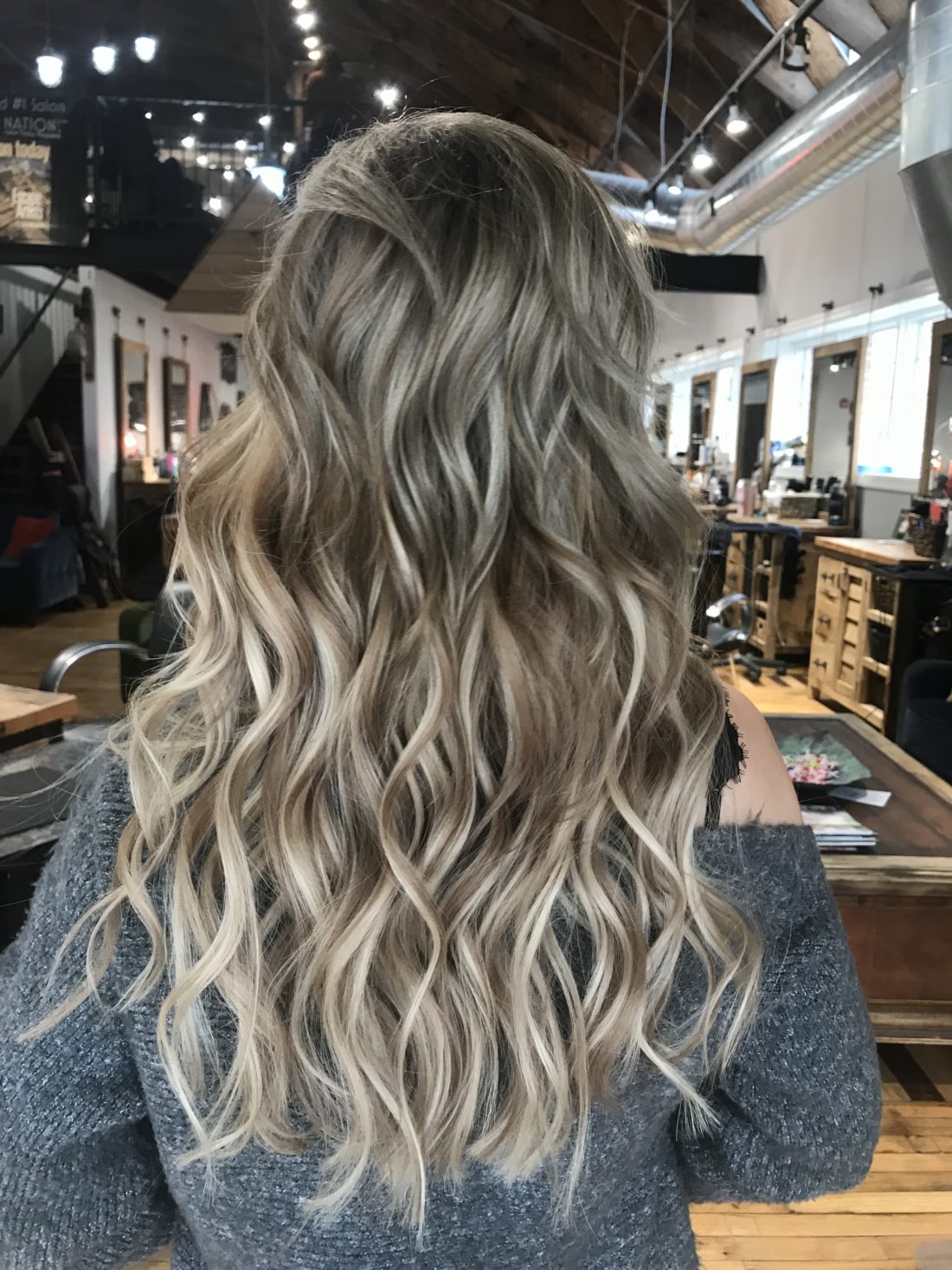 CAN YOU WEAR YOUR HAIR IN A TOP KNOT OR HIGH PONYTAIL?
Yes! Yes Yes! I wear my hair into a top knot/messy bun and ponytail a lot. This is one of the main reasons I wanted to try the hand ties extensions, You can even wear braids.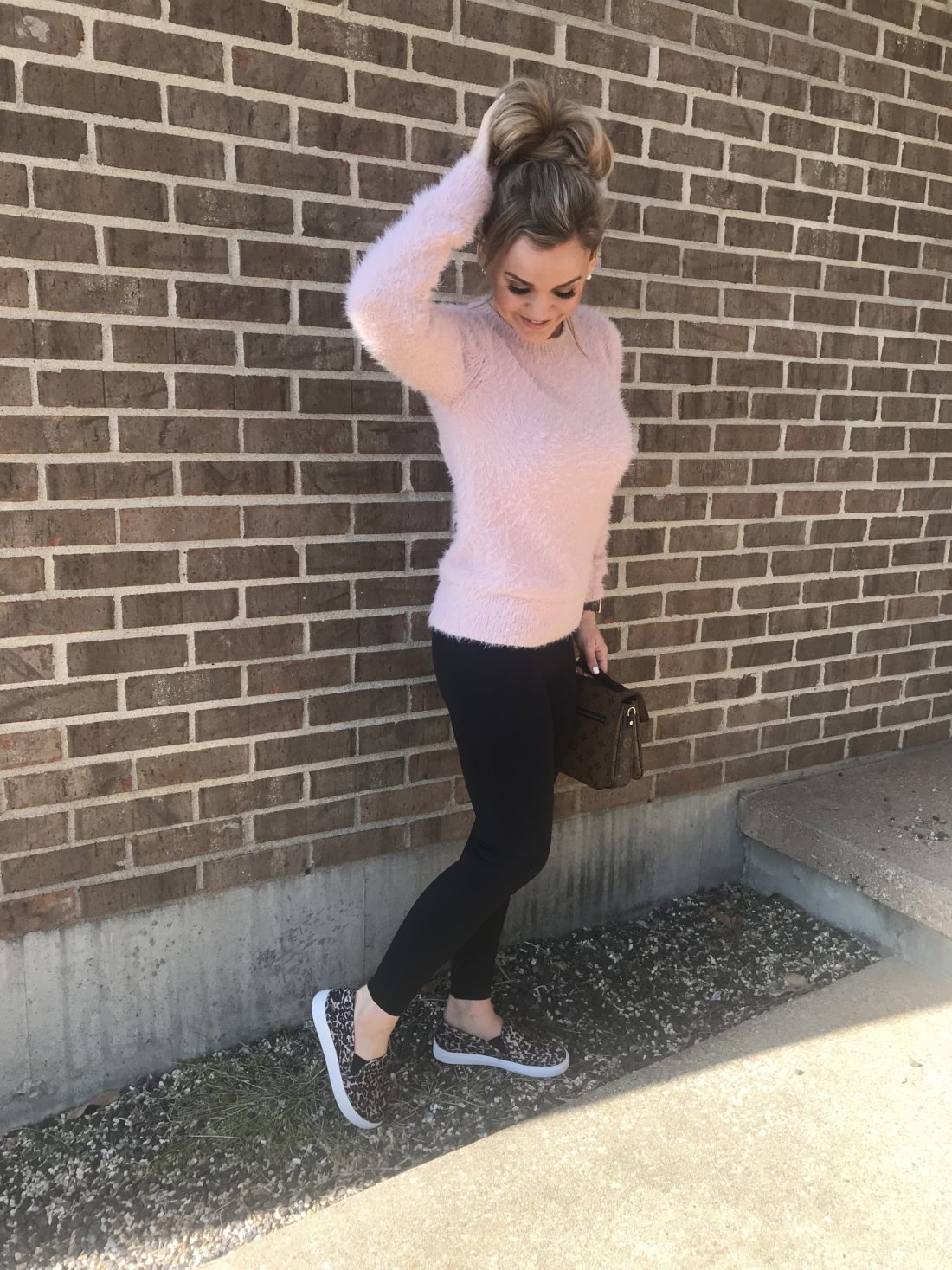 HOW DO THEY FEEL AFTERWARDS?
You can definitely feel something in your hair, but you get used to it after a couple of days. I was used to having extensions so it felt normal to me. They do feel a little tight at first, but after a couple days they will loosen and feel less tight.
HOW DO THEY FEEL TO SLEEP ON?
I was so surprised how well I slept the first night. I was excepting it to feel uncomfortable and possible hard to sleep. It was the complete opposite. I slept normal without any issues whatsoever.
HOW LONG DO THEY LAST?
The extensions can last between 4 to 6 months if cared for properly. After that, you will need to purchase a new set of extensions.
WHAT IS THE MAINTENANCE?
You will need to get the rows tightened every 6 weeks or so. You will also have your color touched up at that time.
DO THEY DAMAGE YOUR HAIR?
I feel this type of hair extension will cause the least amount of damage because there is no heat, glue or tape involved. But anything you do to your hair that isn't natural can cause some damage. Just like coloring your hair. So with that said I think the hand-tied extensions is the best choice for me. I also use the right products to keep my hair in great shape!
WHAT DOES IT COST?
Most clients spend between $200-600 for the actual hair extensions. This all depends on the length of hair you are wanting as well as how much hair you will need.
It is $170 per row to install.
When you go back to have the rows tighten the cost is $120 per row.
Photo Credit of showing the extensions being placed goes to Heidi Drexler Photography.
WHAT PRODUCTS DO YOU RECOMMEND FOR USING WHILE HAVING EXTENSIONS?
Only use Sulfate Free Shampoo and Conditioners. Here are my current favorites & what I'm using:

WHAT OTHER TYPES OF EXTENSIONS HAVE YOU HAD?
My first extensions were Tape-In's. My next was the heated beaded bond and then my Flat-Tip extensions. You can read about them here.
MY OVERALL THOUGHTS.
I am so in love with my new Hand-Tied Hair Extensions! They are seriously amazing! I only wish I would have tried them sooner.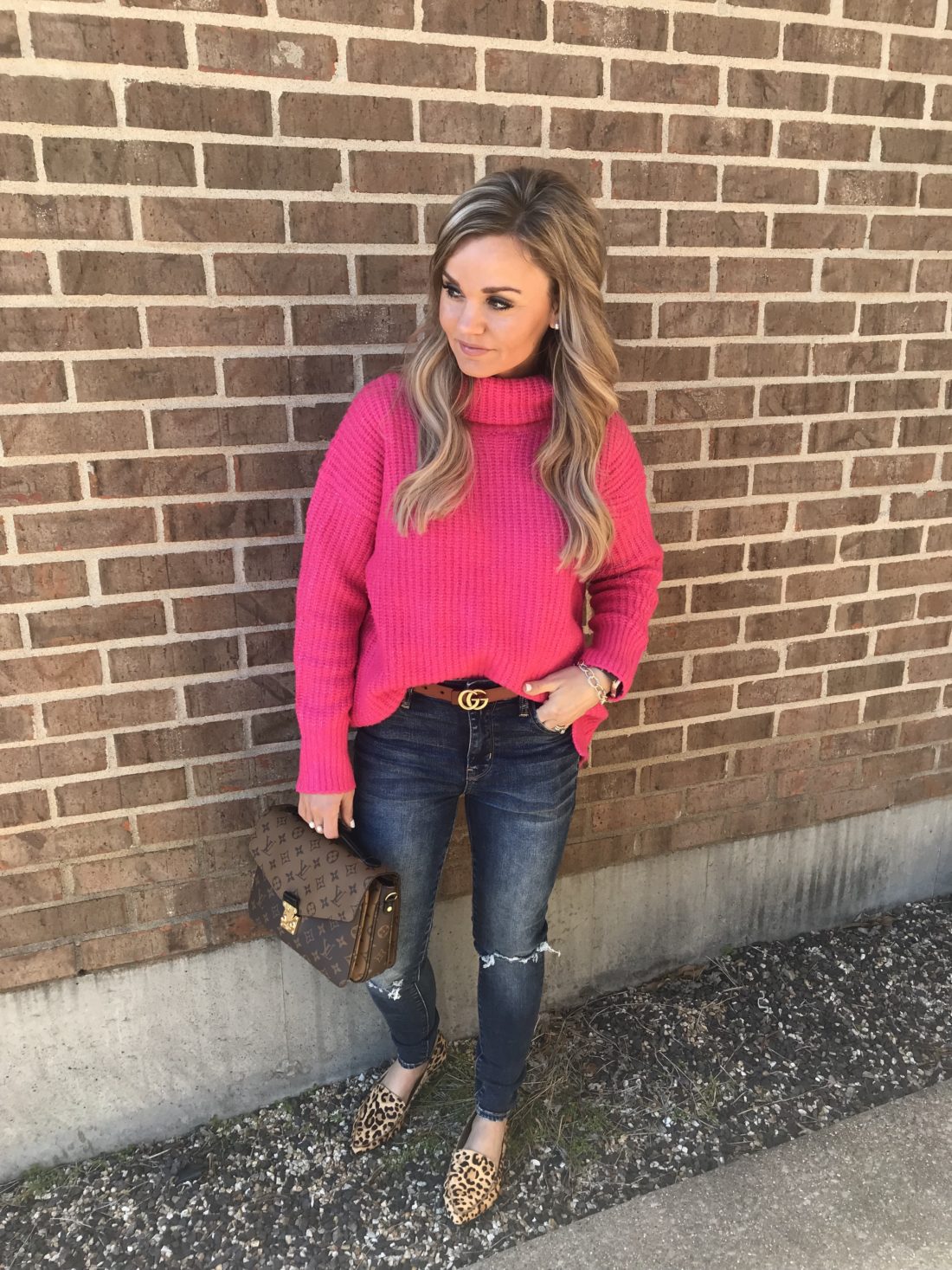 Photo Credit for Photos below: Ashley Michele Photography