Are you looking for an easy but thoughtful gift idea for Teacher Appreciation Week or a gift for last say of school gift? Today I am sharing two free printables to help you create a fun basket that I know your child's teacher will love! This basket is not only super cute and fun, it won't cost much at all. I have five teachers to buy for this year, so that can add up.
Teachers are Amazing!! They really are!  It takes a special person to teach in my opinion. If you are a teacher, thank you! My mom is a second grade teacher so I see what goes into it. A lot! Since I am a theme person I went with this "Pop"ular theme.  Yes,  I am that person. 😉 What better way to say thanks by giving a free Redbox movie rental, a bag of popcorn and a Coke?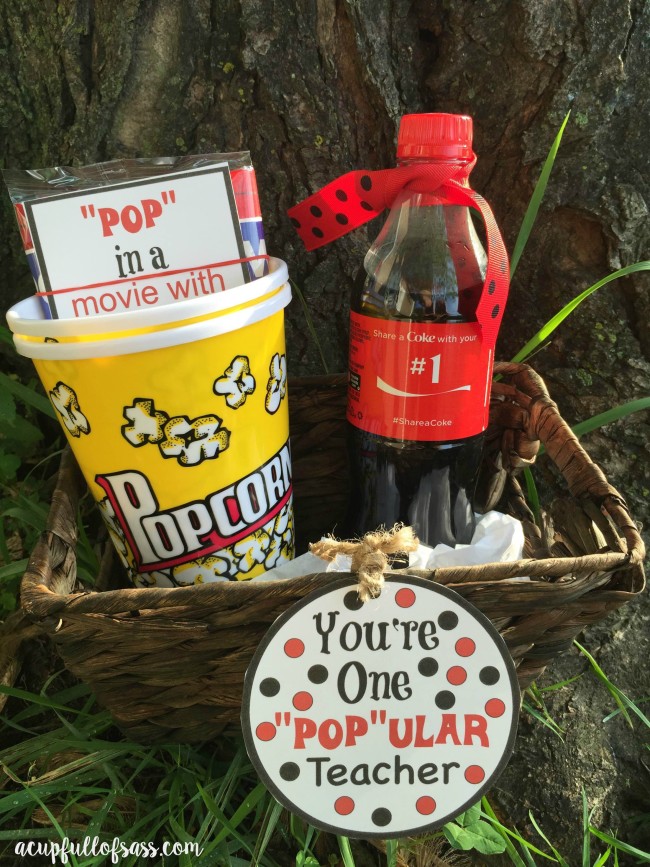 Supplies:
Basket
Cardstock Paper
Rubber Band
Twine or Ribbon
Popcorn Bowl
Bag of Popcorn
Bottle of Pop
Go to redbox.com to purchase a promo code bundle. Then use my free redbox printable and fill in the code. Use a rubber band and wrap the printable around a bag of popcorn. I found these cute baskets and popcorn bowls at the Dollar store. Then attach the "Pop"ular printable to your basket with twine or ribbon. Add a bottle of Pop to finish off your "Pop"ular basket. I am in love with the new Coke series with all the fun sayings. Find one that fits your teacher. Now your teacher is ready for a movie night with his or her family.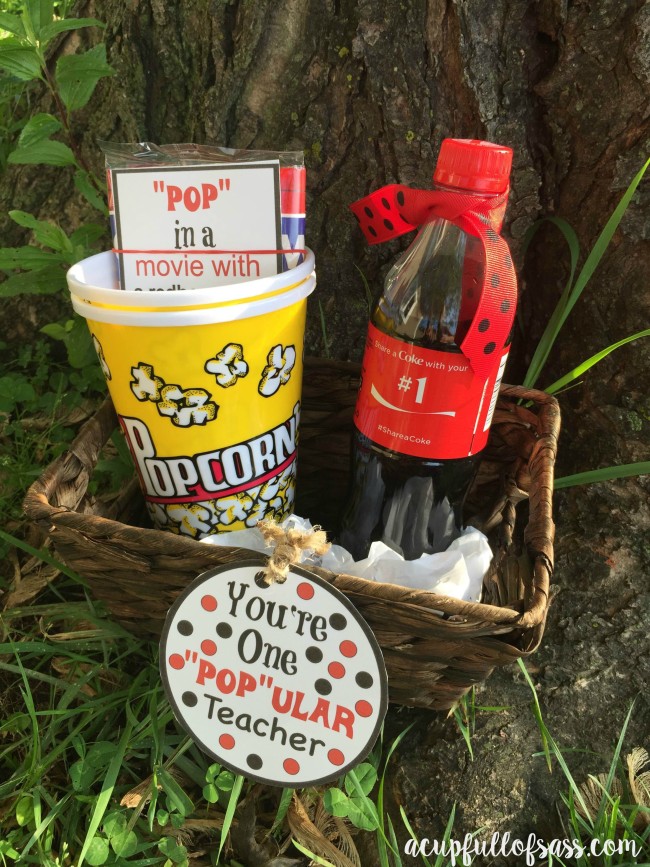 Download Redbox Printable here.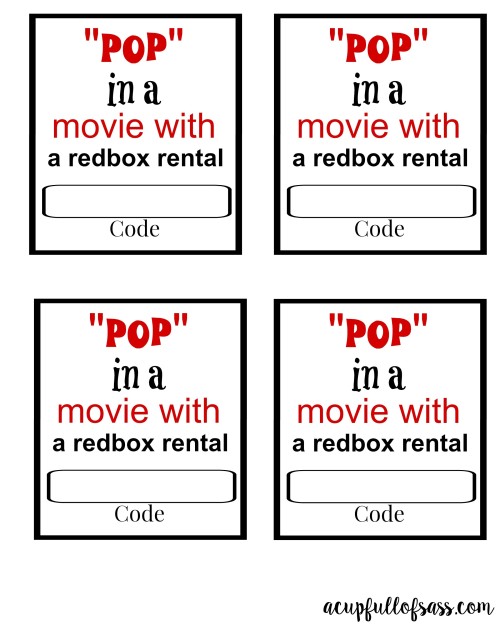 Download "Pop"ular Teacher Printable here.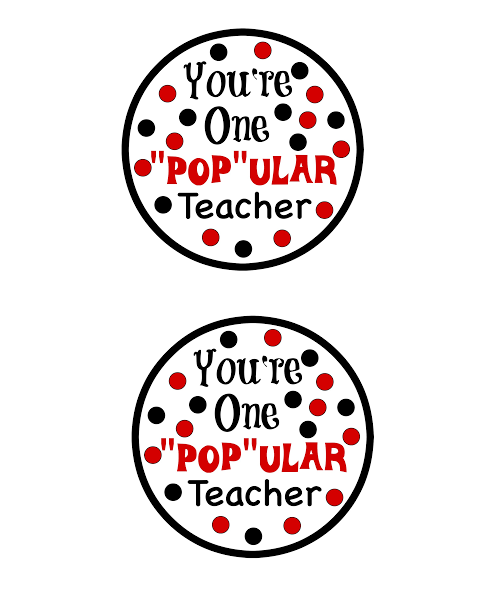 My kids were extremely excited to give these gifts to their teachers. Can't you tell?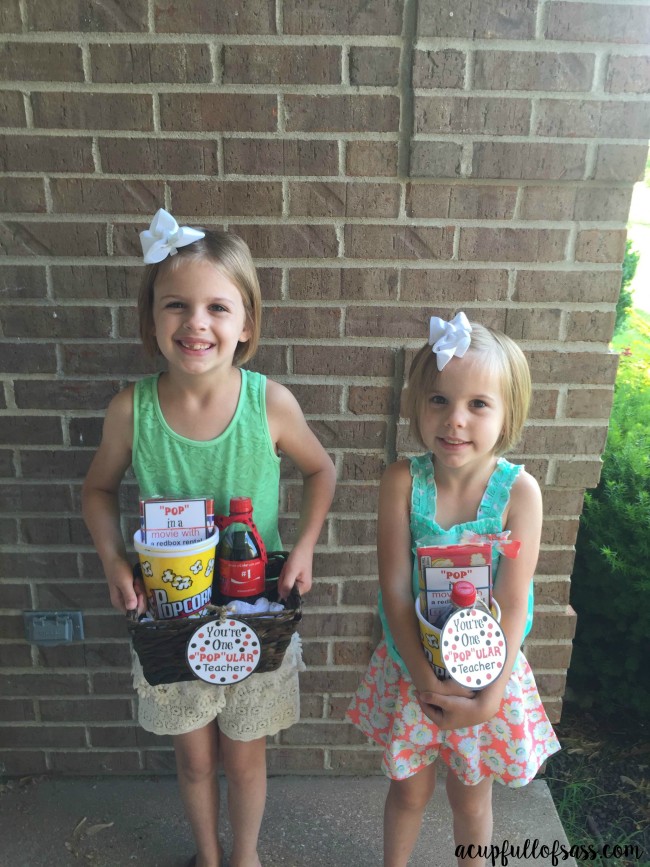 If you don't have a basket, you could just use the popcorn bowl to hold everything.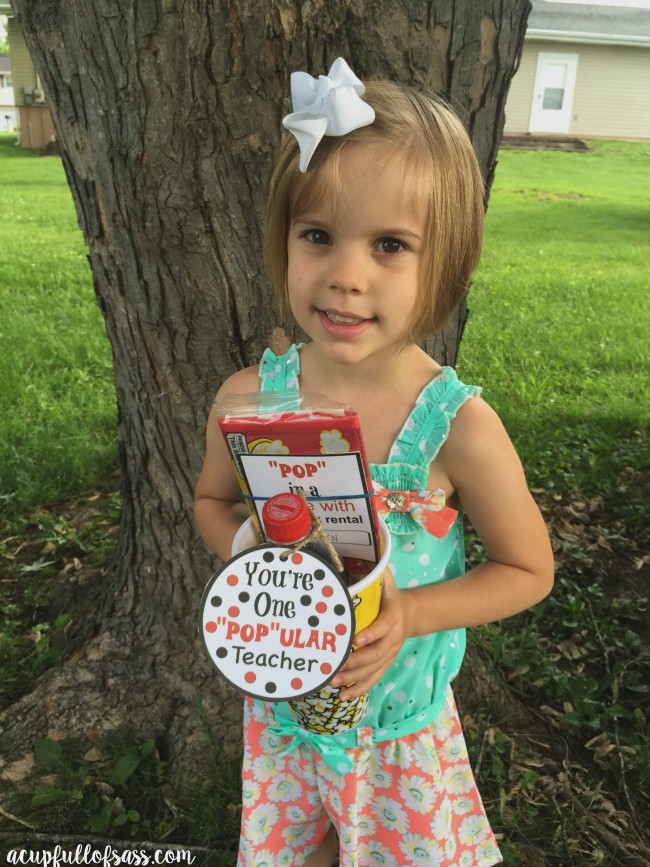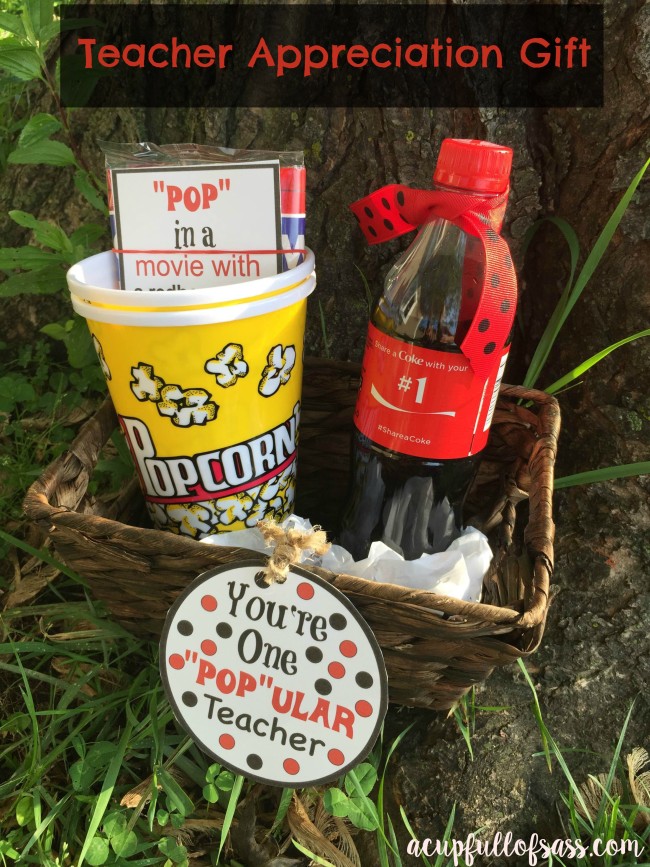 So now you have an easy thoughtful teacher gift to say Thank You.

<s