Most people think Risotto is a difficult dish to cook. They immediately become intimidated. I am here to tell you, it really isn't. This Tomato Risotto recipe only takes about 30 minutes from start to finish. Chicken stock, tomatoes, basil, garlic and shredded Parmesan help make this risotto recipe both simple and fresh.
Recipe and photo adapted from Red Gold Tomatoes.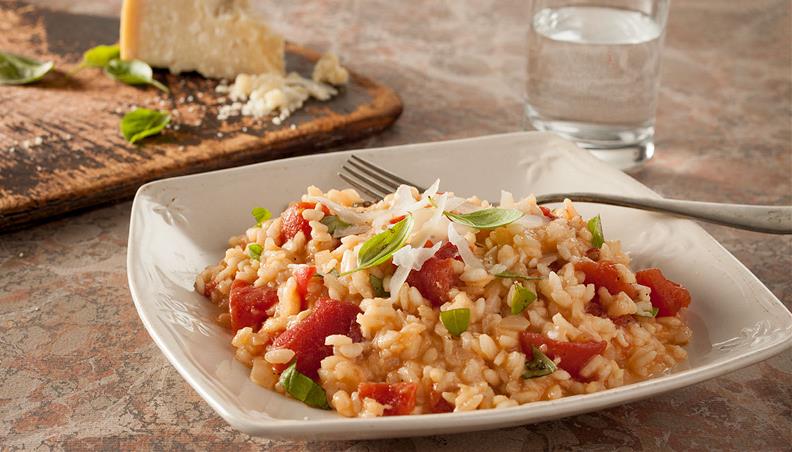 Ingredients:
1/4 cup extra virgin olive oil
1 medium onion, finely chopped
3 garlic cloves, minced
1 1/2 cups Arborio rice
2 (14.5 ounce) cans Red Gold® Diced Tomatoes Basil, Garlic & Oregano, or 1 (28 ounce) can Red Gold® Diced Tomatoes with Basil, Garlic & Oregano, drained
4 cups chicken stock
1/4 cup grated Parmesan cheese
2 tablespoons chopped fresh basil
Salt and black pepper to taste
Directions:
Place a 4-quart saucepan on medium heat. Add the oil and when hot add the onion and garlic. Simmer slowly until the onions are clear. Add the Arborio rice and cook in oil for 1 minute. Add half of the tomatoes and 1/4 cup chicken stock; cook gently.
Simmer adding 1/4 cup additions of stock as the rice absorbs each addition. Repeat adding stock until rice is tender. Stir in Parmesan cheese, basil and remaining tomatoes. Season with salt and black pepper.
That's it. This is one of my husbands favorite recipes. A must try for sure.
Here are some behind the scenes photos from my cooking segment at Show Me St. Louis.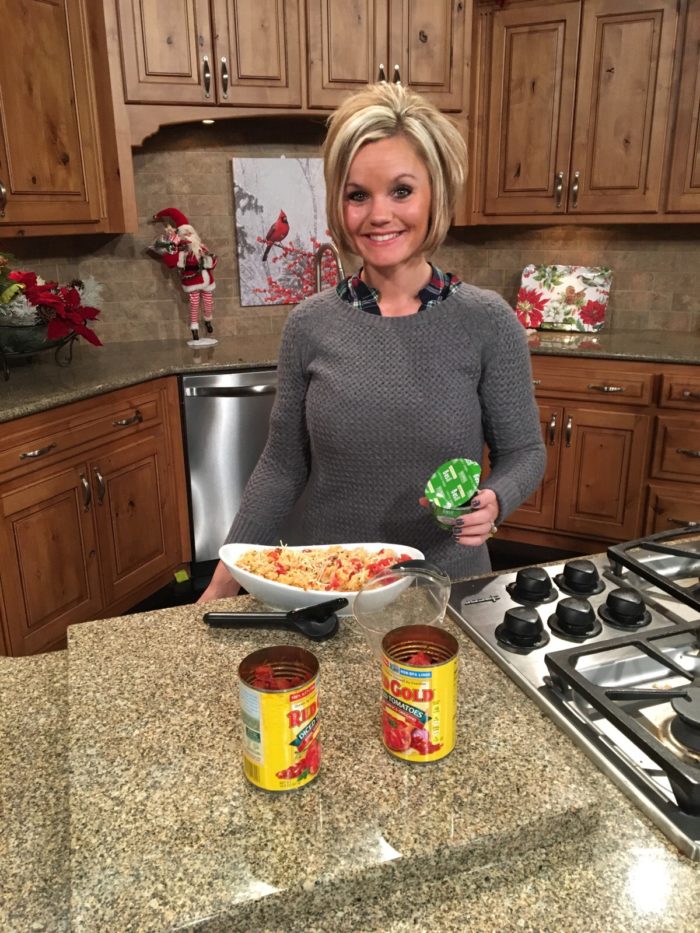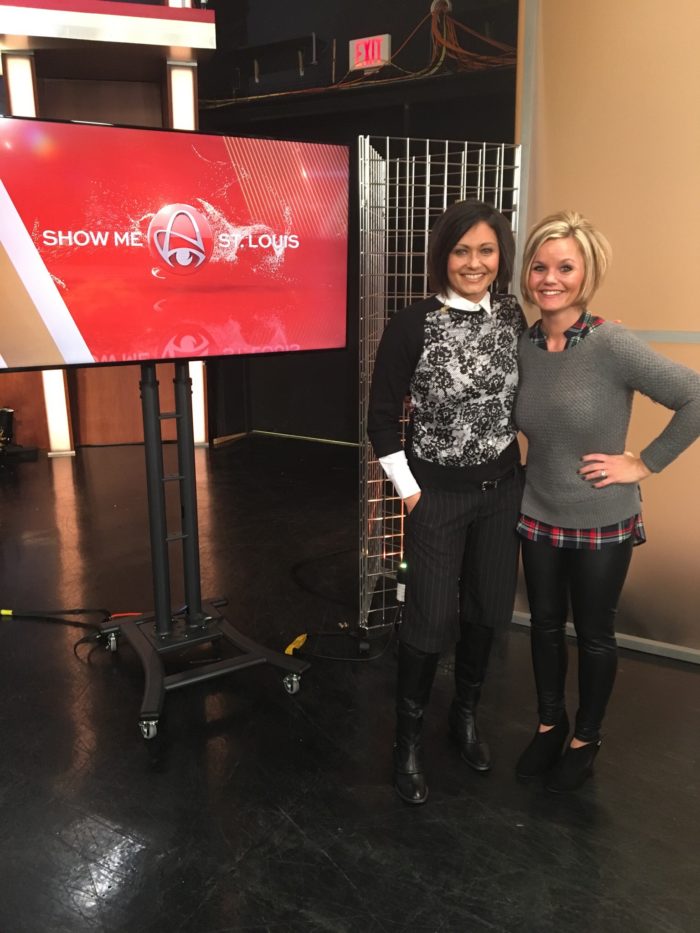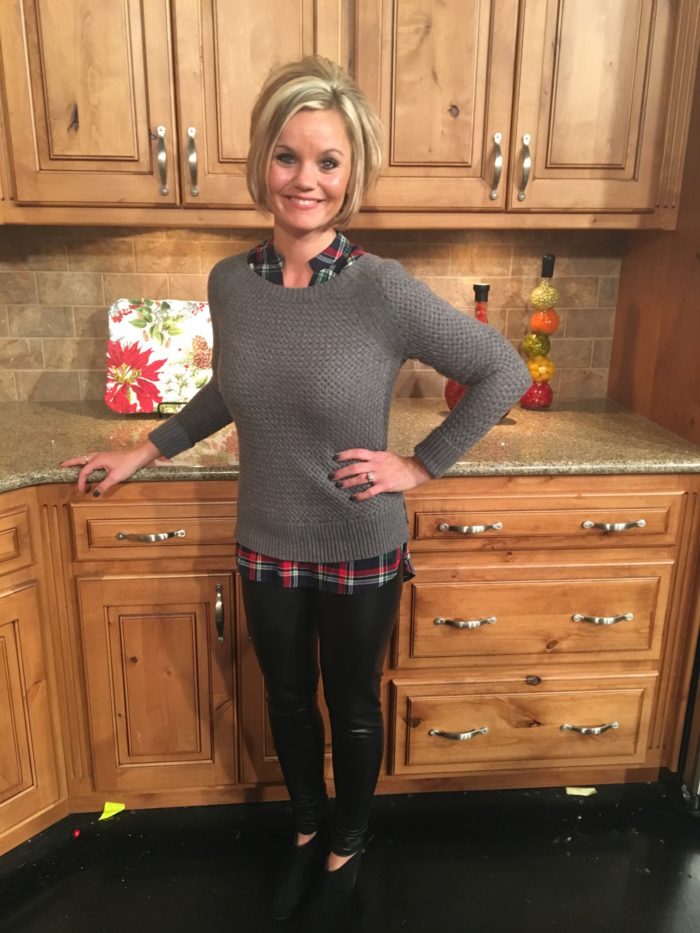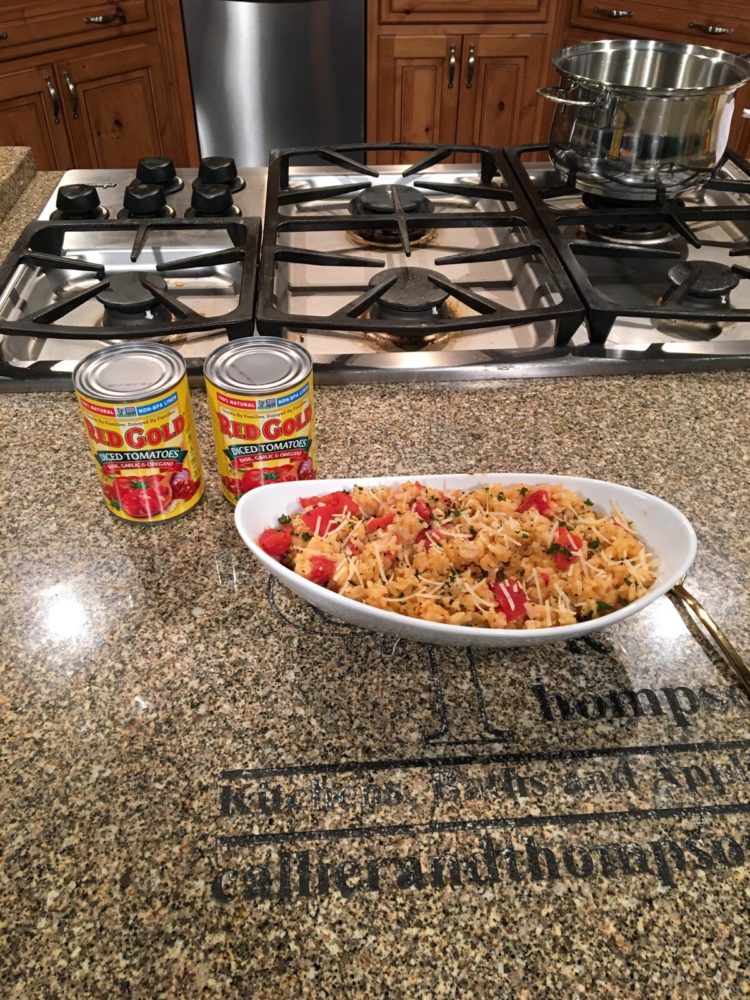 xoxo,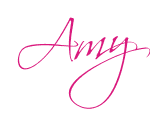 Facebook | Pinterest | Twitter| Instagram| Periscope