My Pumpkin Ice Cream is sure to get you excited for fall!  Here at our house, we eat ice all year round. So this pumpkin flavor goes great in the cooler months. After playing in the leaves outside on a fall day, come inside for a sweet pumpkin treat.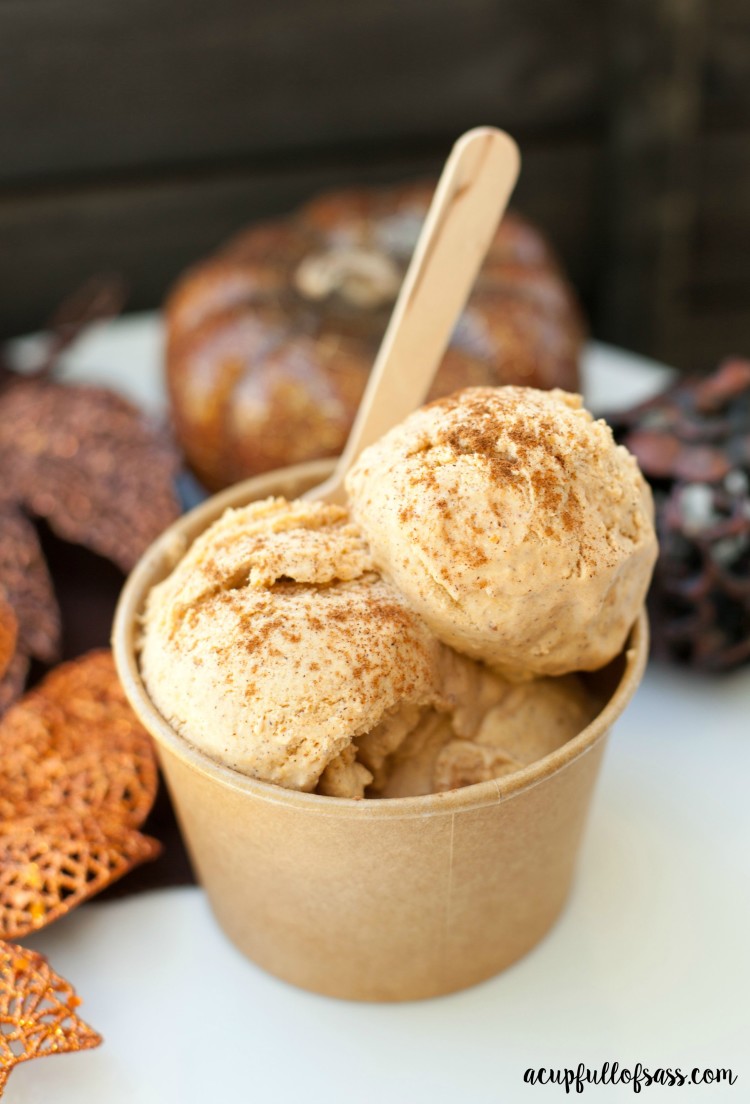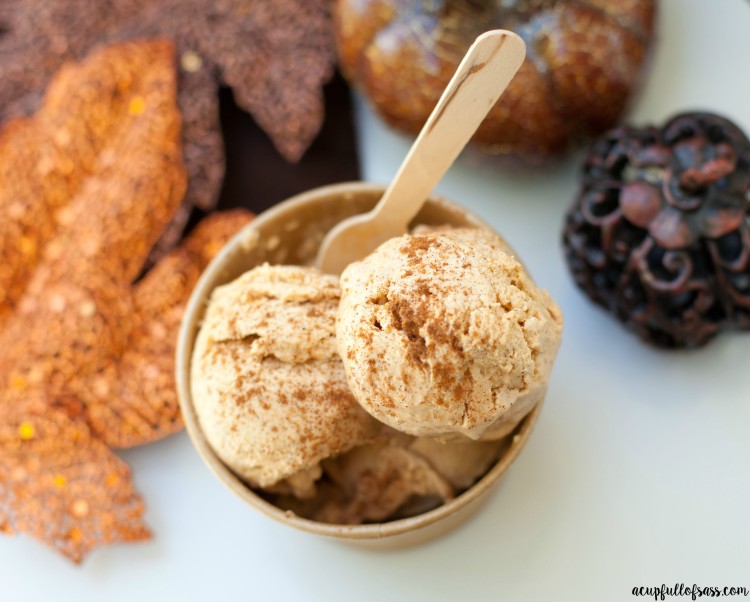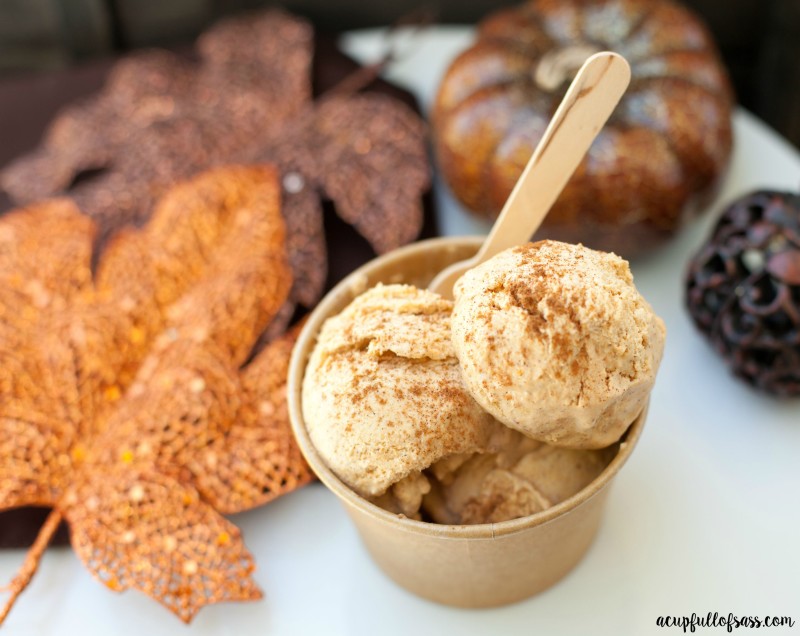 Pumpkin Ice Cream
Ingredients
1 cup of milk
1 pint of heavy cream
1 can of pumpkin puree
1 cup of light brown sugar
1½ tsp. vanilla
2 tsp. of cinnamon
1 tsp. of ginger
¼ tsp. of nutmeg
Instructions
Mix together milk and brown sugar using a hand mixer until sugar is dissolved.
Next stir in pumpkin puree, vanilla, cinnamon, ginger and nutmeg.
Last stir in heavy cream. Use hand mixer again to mix all ingredients together (about 5-10 seconds).
Turn ice cream machine on and pour mixture in the freezer bowl.
Let mix in Ice Cream maker for approximately 20-25 minutes. Or until thicken. I am using a Cuisinart 21 Ice Cream Maker which makes 1½ quarts.
Once ice cream is finished put freezer bowl back into the freezer so the ice cream can harden.
If you like softer ice cream then serve immediately.
Sprinkle top with cinnamon and enjoy!
If you haven't invested in an ice cream maker, I highly recommend you do. I use mine all of the time. There is just something about making homemade ice cream that you just can't beat. This is the one I have.
Check out my other Ice Cream recipes. My Cake Batter Ice Cream and my Peanut Butter Cup Ice Cream and Cotton Candy Ice Cream are just as amazing! You are going to love them.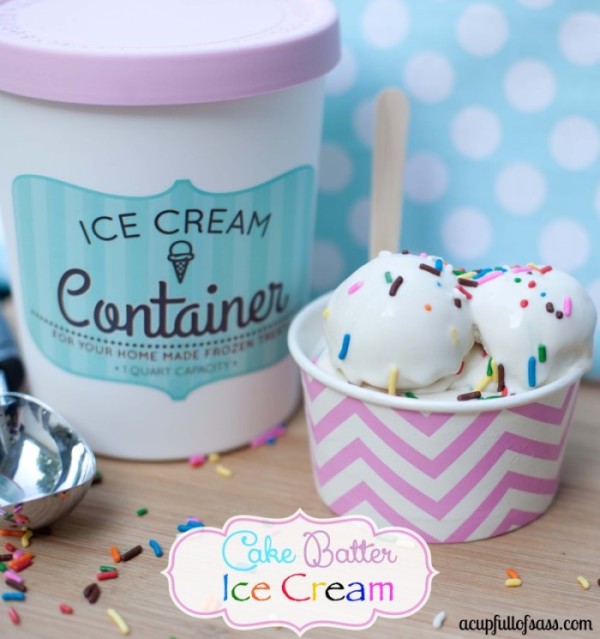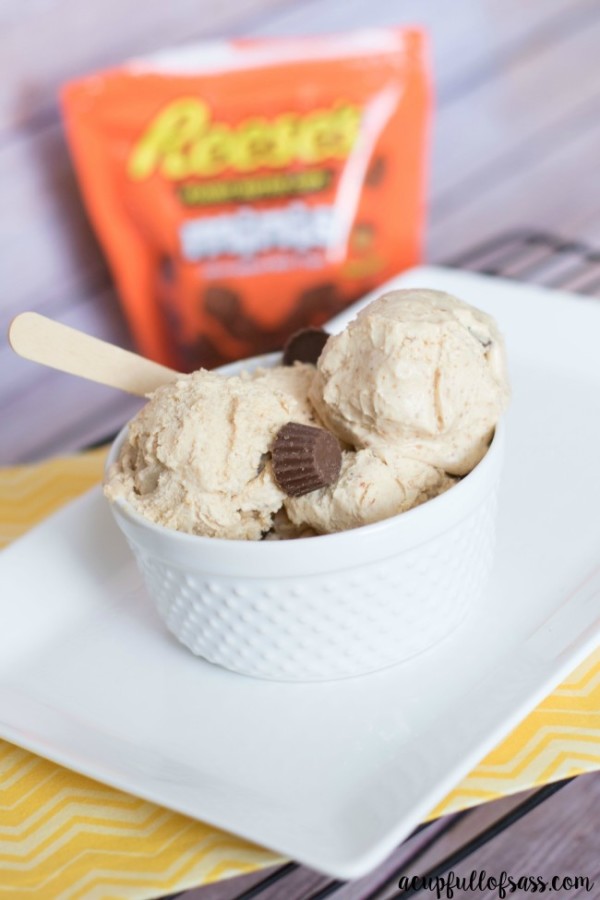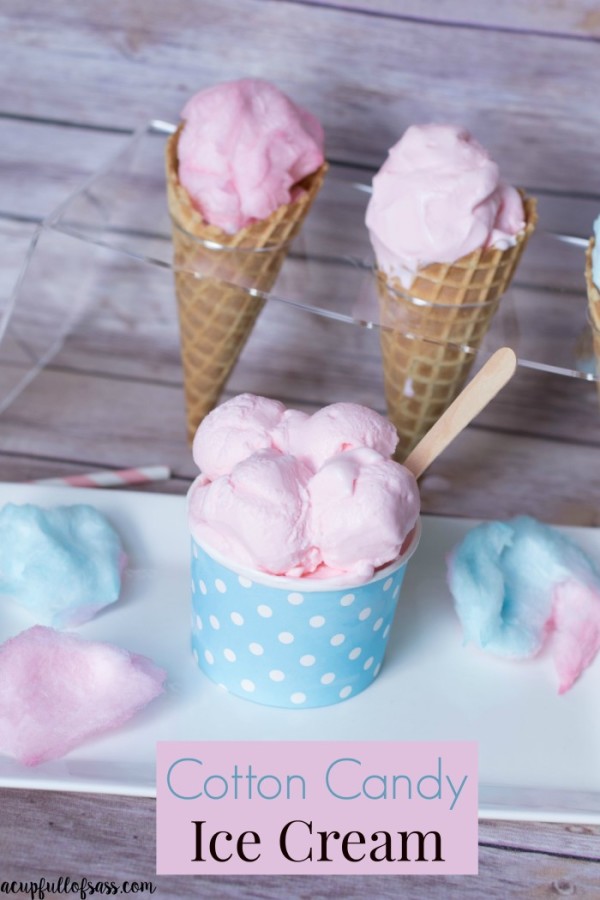 xoxo,