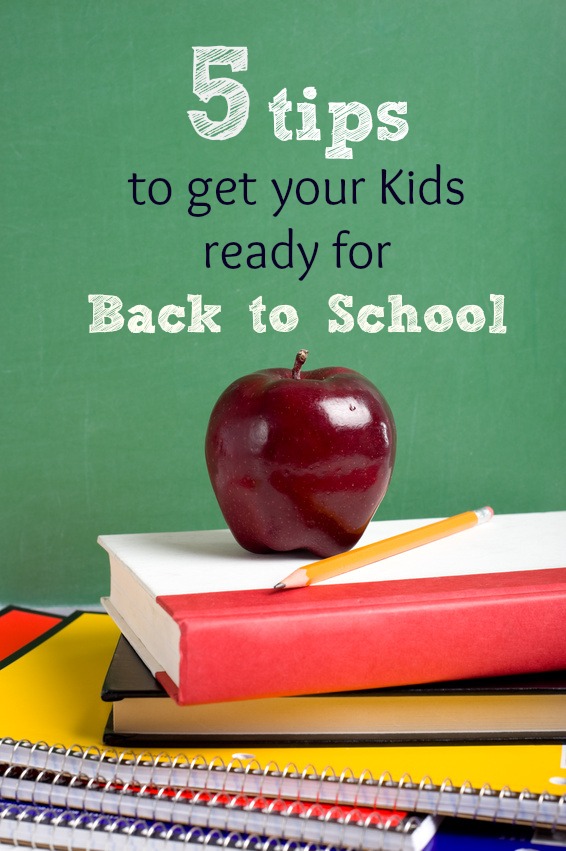 Summer vacation is quickly coming to an end. Getting kids back into a routine can be hard if you don't start early enough. Are your kids ready for school to start? Here are a five tips to help get them ready for back to school.
Bedtime
If your house is anything like mine bedtime has become way more lax since summer began. Start by moving your bedtime back 10 – 15 minutes. By gradually doing this it won't be such a shock when school actually starts.
Wake up early
Start getting your kids use to getting up early. I know I know, it's hard to wake up a sleeping child. (wink) But doing this will help with the initial shock of 6 a.m. that could leave your kids crabby. Start your morning routine similar to how it will be when school starts.
Food
Try serving lunch around the time they might eat at school. Breakfast, lunch and or snack time. Routines are so crucial with my kids. So this helps in my house.
Review
Have kids brush up on their reading and writing skills. Pinterest has a ton of free printable you can use to help with their writing skills. You can check out my Pinterest Teaching Board I created for some ideas. Try to reviews things they learned the previous year. If your kids are anything like mine, they love playing apps on the iPad. Try a new learning App on the iPad.
Get Organized
There is nothing worse then being in a hurry and you can only find one shoe. Or the homework from the night before is missing. It is stressful on everyone! I have been there. Get things organized before school starts. Set up a family commend center where you can keep the kids backpacks, shoes & jackets in one place. Have backpacks and lunches packed the night before. Pick out school clothes the night before and have them ready for the next day. Make your things work for you.
I hope these tips have helped you in preparing for a great school year! Here's to a happy stress free school year! (wink)